We all know it as a truth that trends are passé. However, today we have more variety across the designer's spectrum, to pick from and hence, develop our own sense of style. To the people who know that dressing up well is an art form and thus pay greater attention to their stylin' and profilin', fashion is a religion.
Let us have a look at the female fashion trends which, in 2015 were 'revered' the most!
1. Cape jackets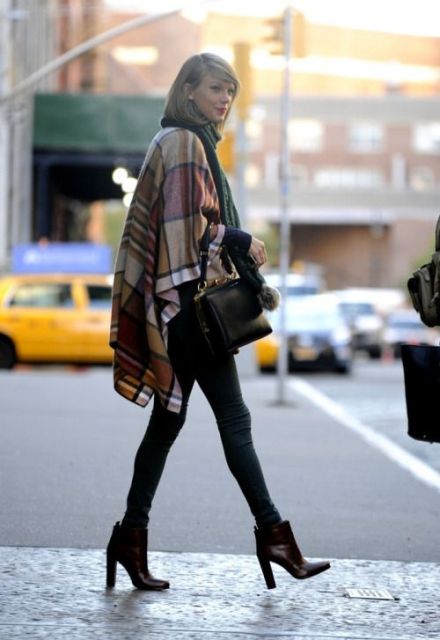 Image source: Pinterest
If you are the kind of person who loves being bundled and cuddled up, then cape jackets were your thing in 2015! Just as everybody was growing tired of the out-dated silhouettes, cape jackets arrived at the scene as a saviour! It is not only chic and equestrian-like, but you'd be slipping on one of the swankiest styles of 2015! The Zara cape jackets are the ones we heart the most!
---
Suggested read: Top 10 male fashion trends of 2015
---
2. Pantsuits

Image source: Pinterest
The corporate-issue suits of the 80s underwent an intensive twist and twirl in 2015. There makeover is what we call the Pantsuits. For years, we women have strived to redefine authority and femininity (and the relation between the two!) in the workplace. To stand apart from the boys, we needed to break free from the 'adapted-from-the-men' look. 2015 gave us a dapper solution!
3. Boho chic

Image source: Pinterest
How to figure out if Boho chic is your statement? If,
Your favorite hues are tie dye, floral, and paisley.
You were both crying with joy and beside yourself with envy at Kate Moss' wedding ceremony. You thought it perfectly blended bohemia and glamour!
You have a caftan collection that can rival that of Liz Taylor!
If your answer is a yes to all these, you are the Boho 'Chick' and 2015 belonged to you!
4. The bob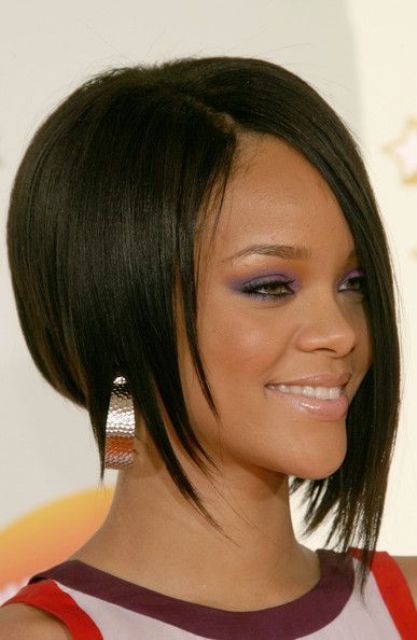 Image source: Pinterest
Bobs never went out of fashion, did they? It's a classic that's right for every season. You can trim it super short or grow it to shoulder length. You can style it straight or tousled and carry it with a centre-parting or with a fringe! Blonde, Ombre, brunette… you just make it yours!
5. Sneakers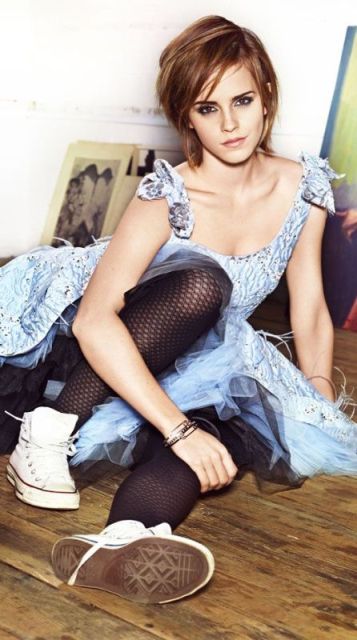 Image source: Pinterest
Sneakers this year became a major foot candy. From sleek options such as Converses to the New Balance updates, everyone was wearing them beyond the walls of the gym! From athletic running shoes to the hidden wedges we needed it all! Our favourite picks are the Ash Chamois Zest Studded Trainers and the Givenchy Printed Silk-Twill High-Top Sneakers.
6. Bardot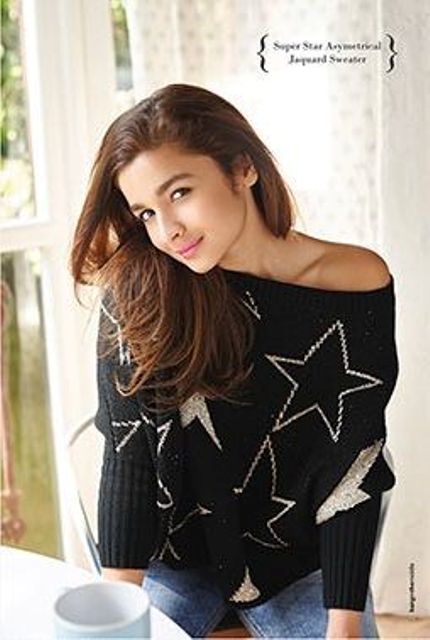 Image source: Pinterest
Baring the collarbone was the in thing in 2015. This fashion trend is named after Bridgette Bardot, the French former actress. This was an obsession in the 70s and it was welcomed with the same frenzy this year. Close-cut Bardot like the ones from Warehouse are our favorites!
7. Gladiators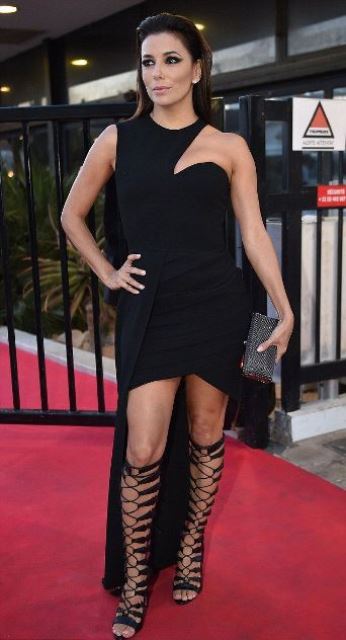 Image source: Pinterest
Pairing the lace-up gladiators with a white linen dress (like those of Lana Del Rey) or a pair of ripped jeans can instantly turn you into a diva! Cali cool, as they say! Our favourites this year were the Aquazzura Rockstar Gladiator Sandals and the Chloé Lace-Up Gladiator Sandals.
8. Slitted dresses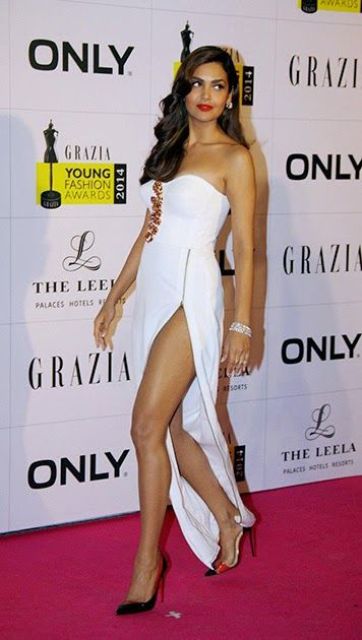 Image source: Pinterest
Slitted dresses have dominated the fashion scene for quite some years. However, the difference this year was that they moved from a night-time wear to a daytime casual. In front, on one side, or both, slits were there and very much so: Pretty high ;), yet chic! 2015 was all about killer legs, killer legs, everywhere! 😉
9. Separates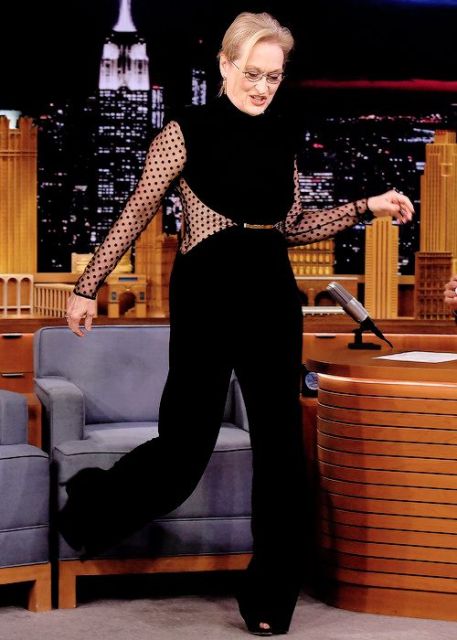 Image source: Pinterest
Women this year were preoccupied with 'how to match the separates?' Those rocked who kept the accessories to a minimal and paid attention to the details. Fancy fabrics and floral prints were fresh and fun.  The versatility of these clothes helped them rule 2015's runway scene. Each one of the separates were a must-have!
---
Suggested read: Top 10 celebs who rocked the winged liner in 2015
---
10. Playsuits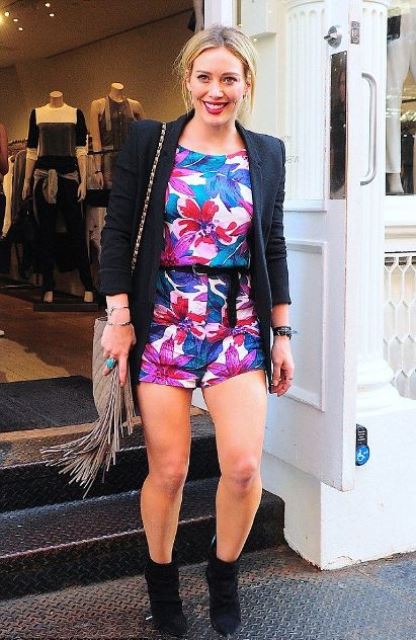 Image source: Pinterest
Playsuits were adored this season for the variety they offered.
Want something for a summer music festival, just slip on a crochet one piece and club it up with a pair of shades, a chambray shirt and lace-up boots! For something sexy, an LBP works best. For something more laid back, we had plenty of kaleidoscopic prints to choose from!
Woah! It seems we had quite a fashionable year, this one! Hope you managed to vaunt your chicest self. ☺
Summary
Article Name
#BestOf2015 Top 10 Female Fashion Trends Of 2015
Author
Description
You will LOVE these female fashion trends for sure!