Doesn't everyone want softer kissable lips? But do you want to put in some effort to make your lips softer and suppler? If yes, then have a go at these home remedies for softer lips, and we promise you, you won't regret them!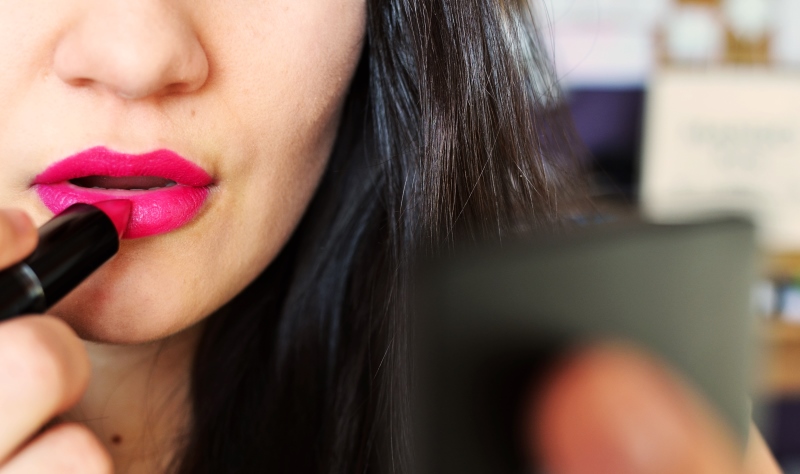 Image source: Google, copyright-free image, under Creative Commons License 
Dry and chapped lips can be caused by a number of things. We will get to that. But the one thing you need to keep in mind is that if your lips are pigmented, then it does not mean that they will stay that no matter what you do. Let these natural remedies work their wonder on your lips.
---
Suggested read: 10 easy yet superbly effective home remedies for pink, kissable lips
---
Causes of dry lips
The skin of our lips is very sensitive and are exposed to everything. The sun, the pollution, the lack of water in the body, too much caffeine, too much nicotine, all this can result in pigmented undesirable lips.
Home remedies for softer lips
Here we will discuss with you 10 effective natural remedies that will deliver the results you want.
A word of caution before we proceed: There is always a chance that your skin might be allergic to the remedies on this list. So before you go ahead with any of these ingredients, do a little patch test and see for yourself. You will need to be the judge.
1. Lip balm and a soft toothbrush
Chapped lips need to be exfoliated regularly to get rid of the dead skin cells. As soon as this debris is washed off, the lips become softer. Also, this remedy will assist you with the pigmentation problem, as the top layer of skin cells are likely to be the most pigmented as they are most exposed to the UV rays of the sun, the pollution etc.
Take some lip balm and apply it on your lips. You need your lips to get moist, and so, leave on the balm for some time. Now you will have to exfoliate with the soft-bristled toothpaste. You will notice that the exfoliation has become easier considering that you let the lips absorb the moisture from the balm.
After massaging your lips in circular motion with the toothbrush, dip a clean washcloth in lukewarm water. Using the cloth wipe your lips. Now if your lips feel a little dry, then apply a very thin layer of the lip balm.
You need to exfoliate your lips using this remedy once every week.
A word of caution: While scrubbing your lips, make sure you do not cause abrasions. Be gentle while rubbing them, and do not exfoliate for more than 5 minutes.
2. Honey and a dash of lemon juice
Lemon finds its place on this list because of how great a bleaching agent it is. When you mix lemon with honey and apply it on your lips, it will remove regular pigmentation and transform your lips. Honey is a humectant. It is an amazing moisturizing agent that soften our lips making them suppler.
Mix half a tablespoon of honey with one-fourth tablespoon of lemon juice. Apply the mix on your lips like a lip pack. Leave it one for about 15-odd minutes. Now dip a clean washcloth in lukewarm water and wipe off your lips with it. Apply some lip balm on your lips.
You must do this once a day.
3. Sugar olive oil homemade scrub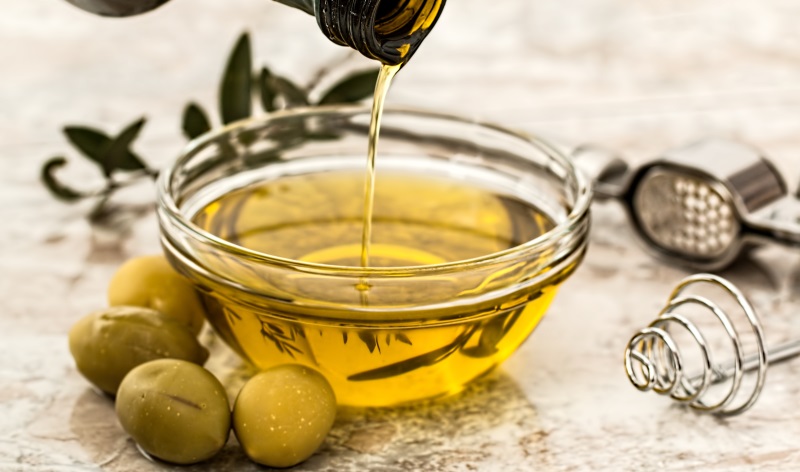 Image source: Google, copyright-free image, under Creative Commons License 
Sugar is a great exfoliant as it helps get rid of dead skin cells that accumulate on the lips, leaving them dry and chapped. The olive oil, on the other hand, will smoothen the lips and make them softer.
In a small cup mix two teaspoons of olive oil with 2 teaspoons of granulated sugar. Now using a spatula blend the ingredients. Apply a portion of it on your lips and scrub gently. You will have to massage in circular motions for not more than 3 to 4 minutes. Now soak a clean washcloth in warm water and wring out. Wipe your lips with the washcloth. Now apply a thin layer of lip balm to moisturize your lips.
You can do this two times a week, but make sure not to scrub too rigorously and abrade your lips.
4. Beetroot
Beetroot leaves when applied on the lips, leave a reddish tinge. Beetroot also helps get rid of pigmentation as it contains vitamin C in it. You will also need some olive oil and cocoa butter for this remedy. These will help provide moisture to your lips. The beeswax will hydrate your lips and help get a natural pink.
In a glass jar, take 4 teaspoons of olive oil, two teaspoons of cocoa butter and two teaspoons of beeswax pellet. Now in a saucepan take some water and heat it. Pour the water in the jar. Stir all the contents until they have blended well. Now add half a teaspoon of beetroot powder to this jar. Again stir well. Make sure the mix looks thick but even. Now let the balm cool down. Using a lip brush apply this balm on your lips.
You can do this whenever you need to go out and want a nude pinkish lip look.
5. Aloe vera gel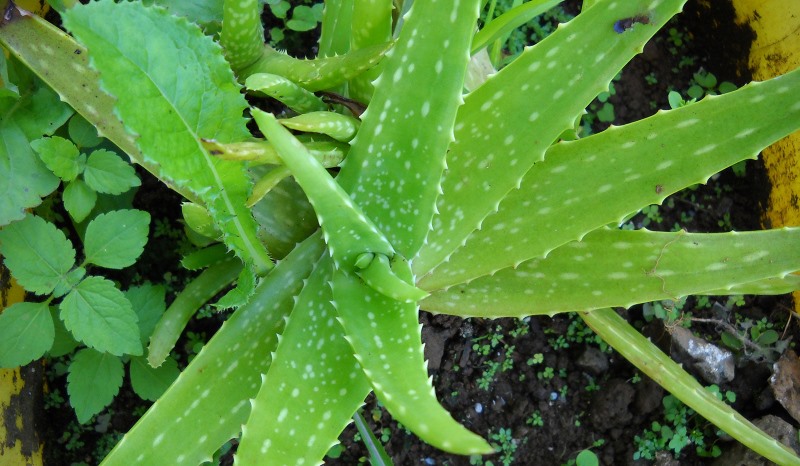 Image source: Pixabay, under Creative Commons License
Aloe vera as we all know is very soothing. It calms irritated or braded lips. It softens lips that are chapped and pigmented, and so, aloe vera finds a place in our list of natural remedies for softer lips.
Peel of an aloe leaf and extract the gel. You can store the gel in a container. You can keep it in the fridge. Now apply this on your lips a number of times, through the day.
---
Suggested read: 14 invaluable home remedies to lighten dark lips
---
6. Pomegranate juice for softer lips
The juice of a pomegranate will all your lip problems, at least most of them!
Pomegranate juice contains punicalagins, a compound that can inhibit the production of melanin. This stops the lips from getting any darker, so the UV rays will not wreak havoc on your lovely lips, coz you have pomegranate juice to the rescue.
 Take a cup of pomegranate seeds. Now place them in a blender and extra juice. Strain the juice and apply it on your lips. You can keep the juice in the fridge and use it once every day.
7. Rose petals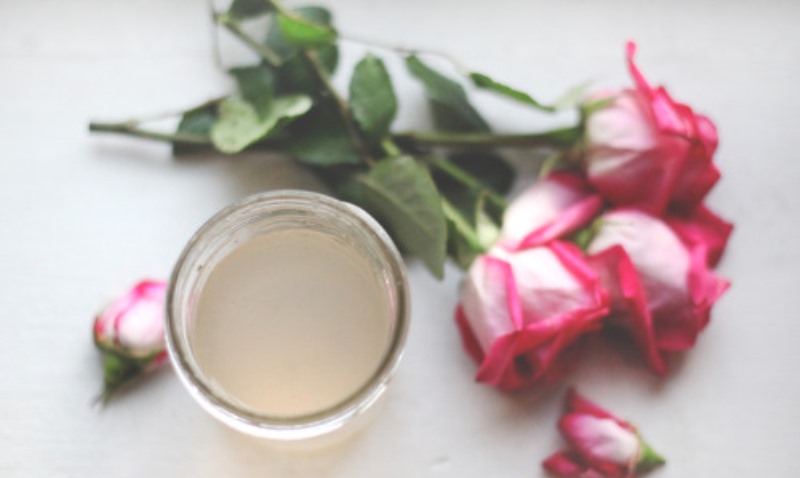 Image source: Tumblr 
Rose petals are a great remedy for chapped lips because they provide nourishment to the lips. Also since it is anti-inflammatory, rose metals can heal abraded lips.
They are a gentle exfoliant, Rose petals are also a great moisturizer and suit even sensitive skin.
For this remedy, you will require 7 – 8 petals of rose and half a cup of milk. Overnight soak the rose petals in the cup of milk. The next morning, remove the petals and form a paste. Apply the paste to your lips.
You should do this once every day, preferably before hitting the bed.
8. Chocolate for the lips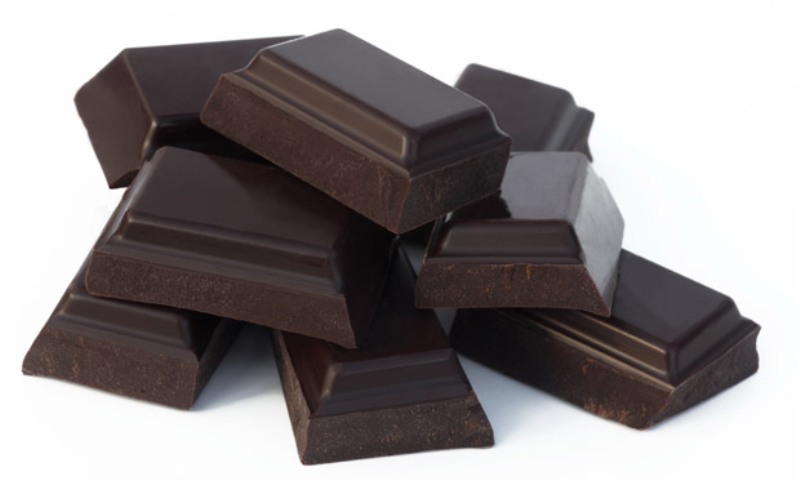 Image source: Google, copyright-free image, under Creative Commons License 
For lips that are chapped or dry or pigmented, chocolate can be the knight in shining armor!
Not many people know this, but dry lips look darker. Cocoa butter will help you restore the lip moisture, softening them in the process. Chocolate is also rich in resveratrol, which is an antioxidant. It averts the production of melanin, ensuring that your lips do not get darker.
Take half a teaspoon of choco chips. You will have to melt them along with half a tablespoon of cocoa butter. Now to the mixture add a vitamin E capsule. Your chocolate balm is ready. You can pour the balm in a container and store in a cool place.
You need to apply the balm whenever your lips feel moisture-less or chapped, and you will see an instant glow on your lips.
Apart from these home remedies for softer lips, you will also have to adopt a healthier lifestyle for pink, supple lips. To make them kissable, you will have to stop smoking. You should apply a sunscreen on your lips before applying the lipstick. Always wipe off the lipstick or lip gel before going to sleep at night. Your dietary habits also play a very important role when it comes to ensuring healthier lips. According to wikiHow,
"Eat a diet heavy in fruits and vegetables. Foods that contain vitamins B and C are especially good for your skin. Consider taking a supplement if your diet lacks these vitamins. Omega-3 fatty acids are also extremely good for your skin and can be found in foods like fish, avocado, and almonds. You can also take a daily Omega-3 supplement."
Lastly, you need to protect your lips. According to Vaseline,
"It's important to try to take measures to evade common dry lips causes. In the winter and summer, make sure you seal in moisture with a layer of petroleum jelly on your lips. Both central heating and air conditioners, as well as the weather conditions of each season, can dry out the skin. Also, wear a scarf over your mouth in very cold weather."
---
Suggested read: 10 home remedies to get rid of dry, chapped lips this winter
---
That's a wrap on natural remedies for trigger finger.
Was this guide useful? Let us know in the comment section below.
See you again tomorrow!
Featured image source: Google, copyright-free image, under Creative Commons License 
Summary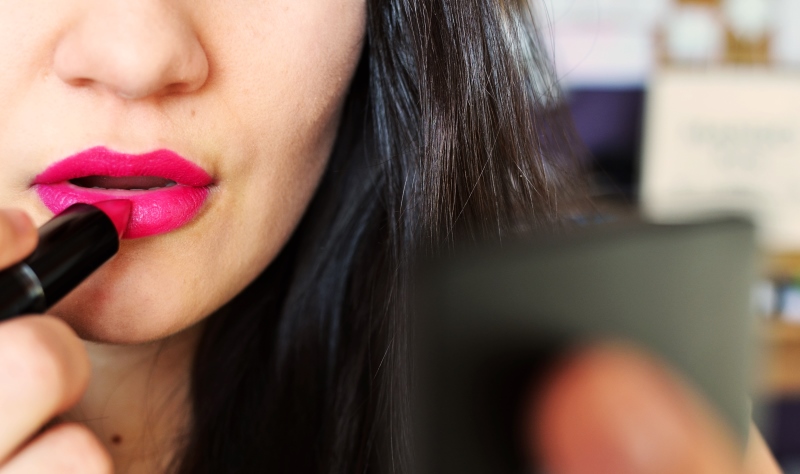 Article Name
8 Ultimate Home Remedies For Softer Lips
Author
Description
If you want softer and suppler lips, then have a go at these home remedies for softer lips, and we promise you, you won't regret them!