I've never met a girl who didn't share my madness for dresses. And coz I know just how hard it is to reconcile this madness with money, I have brought you a list that will be easy on your pocket too! Believe it or not, all these beauties can be yours in under 1500 bucks. Happy reading!  
1. Feel flawless with maxi dress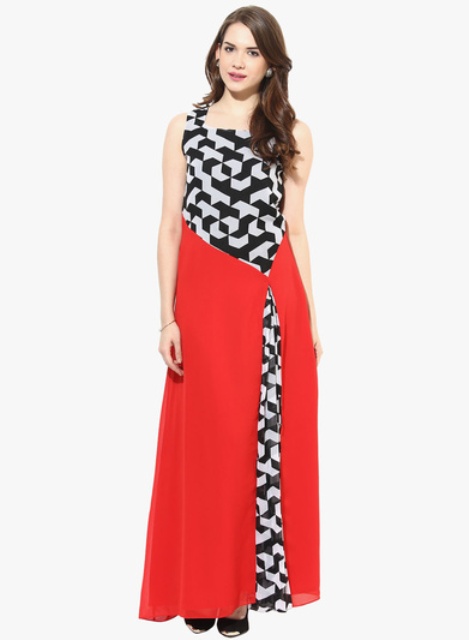 Get the carefree groove on with the easy-breezy designs of maxi dresses. The super-comfy flow of a Maxi dress is the trend of the day. Be it an evening get-together or a sudden plan of a picnic, having a lovely piece like this red Athena in your wardrobe will keep you ever ready to rock the show! So, wait no more and grab one already.
---
Suggested read: 10 must-have shoes in every girl's closet
---
2. Let the peppy girl peep from jumpsuits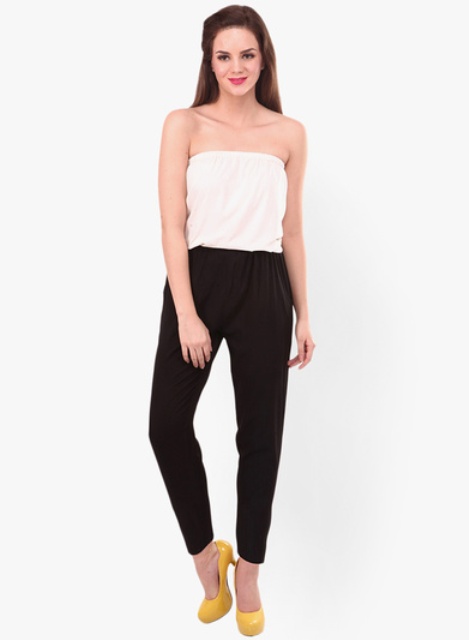 Wish to bring your sunny-funny side up?  Just jump into a beautifully designed jumpsuit and you will be good to go. A stylish yet easy-slip on choice, this relaxing and comfy tube jumpsuit lets you glam up with no worrying about managing your dress. Phew! Compliment it with fine heels and Voila, the perfect everyday girl outfit is yours'.
3. Exquisite lace – The graceful you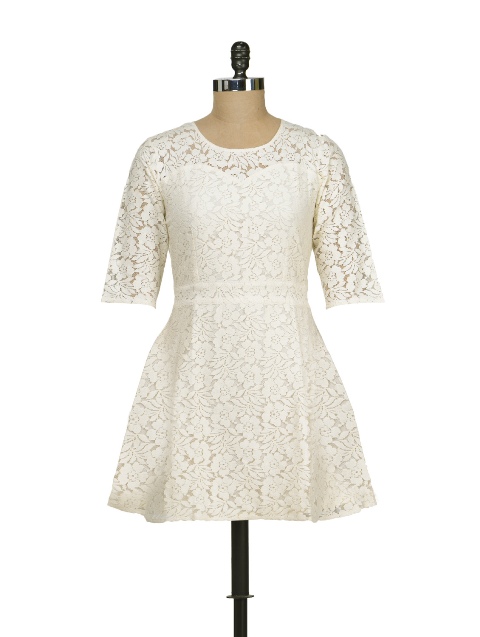 Nothing accentuates the feminine side of you as effortlessly as these lace dresses. Perfect to reflect your pretty delicate persona, this white wonder would give you the most graceful and party-perfect look. Pair this outfit with an iconic pair of heels, a high hairdo, and a subtle string of pearls and believe me girl, you'll be ready to steal all hearts out there.
4. Go retro with shift dresses
Now, these printed shifts are a killer option to style up your casual look effortlessly. A gorgeous close fit, lovely-cozy fabric and the classy print makes a dress like this just the right semi-formal pick for the season. Get your ankle-boots out, let your hair down and see how all hearts skip a beat around you!
5. Play the diva in gathered beauties

A sleeveless gathered dress in the fairytale drape of georgette can make you the center of attraction of every party. It has a natural fit, brilliant style and its soft combo of pretty-peach and bold-black in a fabulous party fever design adds a fashionable spark to your looks. Crash the bash wearing this and you're going to nail the evening, I am sure.
6. Build your statement with bodycons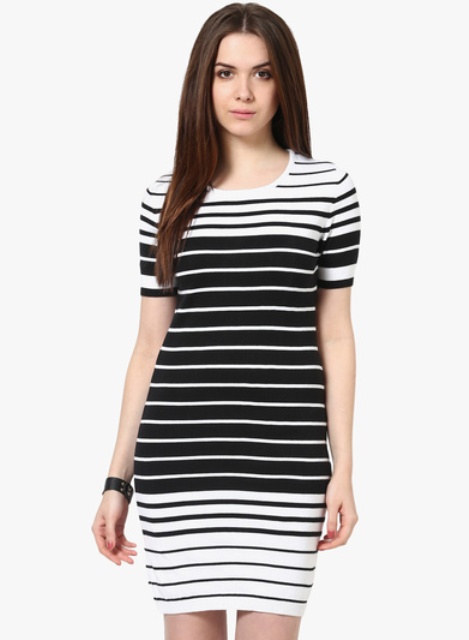 Take my word ladies, bodycons with their incomparably comfortable feel and perfectly-tailored fits are a must-have dress option for your closets. This elegantly striped bodycon is an amazing pick for a casual evening walk in platforms to hosting your dream party in hot heels. Just compliment these dresses with the right accessories and no look is impossible anymore. Cheers!
7. Walk like a diva in asymmetric flow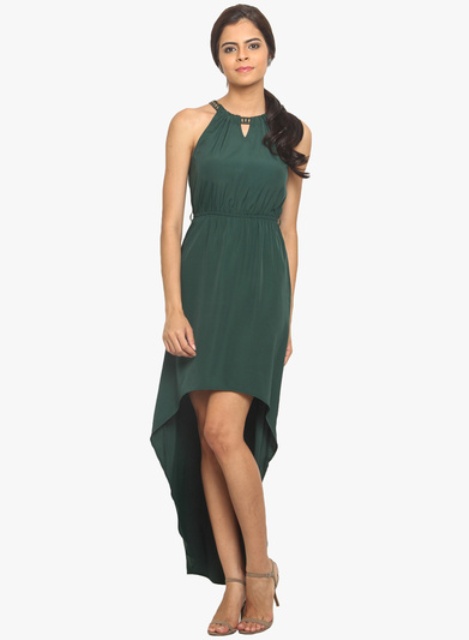 When swag blends with the flirtatious vibes of an asymmetrical hem, you get an oomph quotient like no other. Comfortable to carry and mesmerizingly beautiful in fitting, this dress is just the flavor you need to spice up your 9 to 5 look a bit. Believe me darling, just let your sweet curls sway with the drapes of this dress, and no one's ever gonna be able to take his eyes off you.
8. Pep up with hot-hot peplums

You can say hello to sizzling hot looks with peplum dresses. Formal in its look, super-stylish and 'wow' worthy with its easy fit structure, this black and royal blue peplum is just the perfect addition for your wardrobe. So what are you waiting for, just shop for one right away.
9. Doll up in sheer delicacy of pretty pastels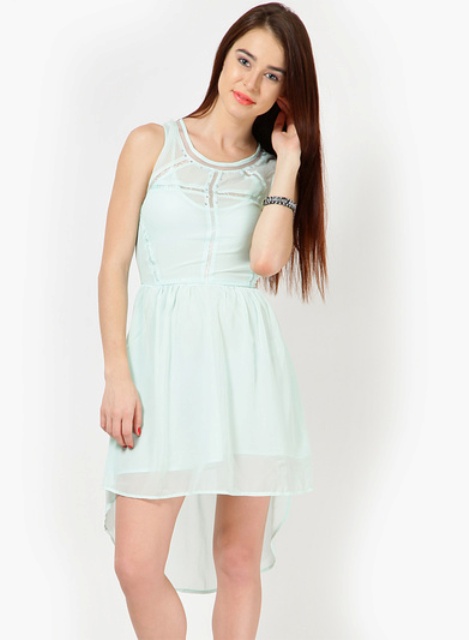 Pastel colors are the most sophisticated pick I've got for you. A dress radiating with the sheer delicacy of pretty lime green pastel like this is a beauty to behold. The breathe-through comfort and see-through feel adds a lovely sensuous touch to your looks. Pair it with the 'fabulous-you' smile and all hearts will skip a beat on sighting you, I bet!
---
Suggested read: 10 must-have shoes this festive season
---
10. Ooh! The combo of super-cute and sexy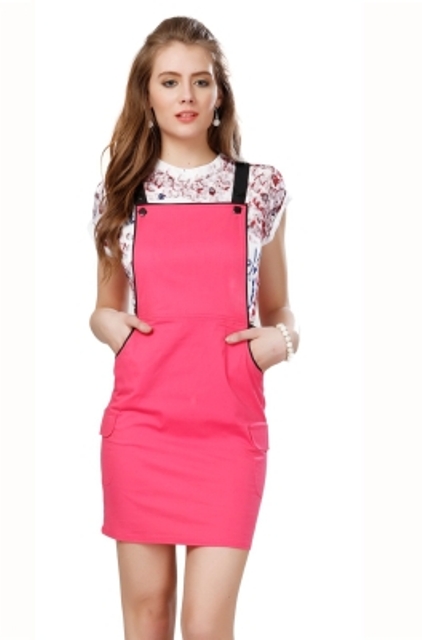 Dungarees are a blend of insane cuteness and hotness like you wouldn't believe. This particular pink wonder is just the outfit you need to crackle the fun in your everyday look. Just wear your dungarees with lovely braids and cute accessories and ready yourself for a never-before fun time today.
Found your dream dress within your budget finally?
Congratulations, and of course, you're welcome lovelies!
Summary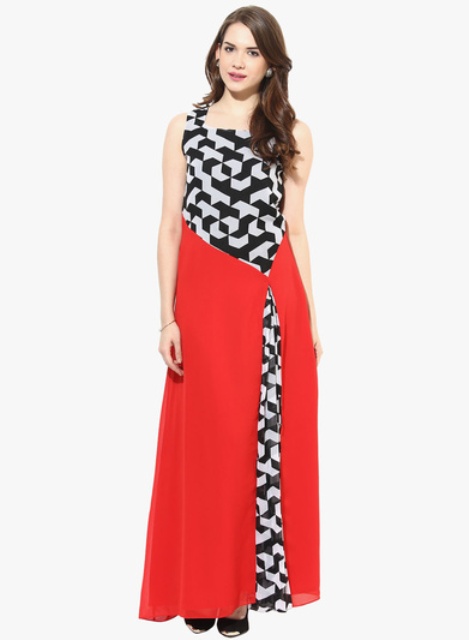 Article Name
A Dress For Every Occasion Under INR 1500
Author
Description
Because saying no to a dress hurts!