For a product to be the best setting powder for sensitive skin the first need it ought to satisfy is that it shouldn't further aggravate the skin. If it causes can flare up, then it does not suit your skin type. While that is the most obvious criteria your product should fulfill, there are other things that you need to pay attention to before investing in a setting powder. Let us find out about these details.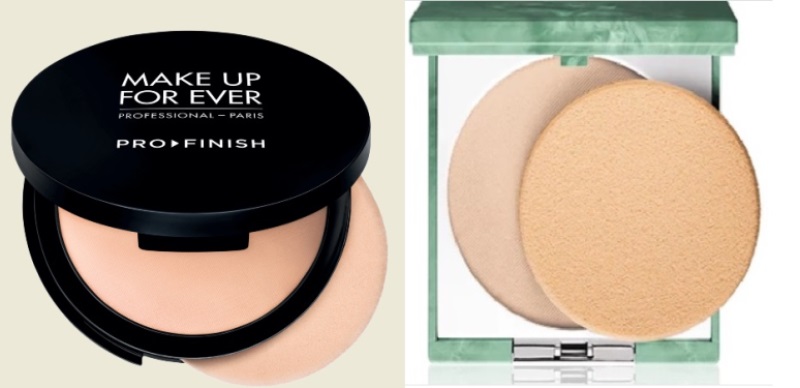 Begin by spending some time and money on getting a few tests done before you set off to choose the right setting powder for yourself. A dermatologist will guide you and introduce to you the reason why your skin is sensitive; yes, sensitivity of skin is caused by different factors. Once you, with the help of the doc, have identified your trigger, you will know exactly what you need in your setting powder, and also about the ingredients you should avoid.
---
Suggested read: The Quintessential Guide To Choosing The Best Setting Powder
---
If you invest in the wrong product, then you will only help worsen your allergies. However, if you purchase the right product, you might even cure your condition, over time.
Today, we will tell you all you need to know about choosing the best setting powder for sensitive skin, but before that give the following section on makeup ritual for sensitive skin a quick read.
1. Moisturize your face
To begin, you need to moisturize your face first, and for that, you will need a moisturizer that is non-comedogenic and has no fragrance since in most people, fragrance tends to worsen the allergies. Try to choose a product that has no or very light fragrance, which will nourish your skin, but not irritate it further.
To protect your skin from the ultraviolet rays of the sun, go for a lotion that has an SPF factor. This lotion will also prevent your skin from getting red. Apply the moisturizer after your bath or after you wash your face and pat it dry.
A moisturizing spritz is a good alternative for a lotion for people with sensitive skin. Choose a hydrating mist, and follow the routine with a suitable cream.
2. Apply some foundation
Once the cream or the moisturizer is absorbed by the skin, blend in some foundation. Pick a foundation that complements your skin type. Since your skin is sensitive it is suggested that you go for mineral-based makeup as it neither contains fragrances nor does it have any dye in it. In case you were worried that the makeup will render an overall chalky look, then worry not. Instead it will offer a natural glow to your makeup.
Apply the foundation with a foundation brush. We recommend strongly that you not use your fingers while applying the foundation. This is because fingers produce more rubbing effect on the skin, and so, can irritate the skin or make it go red, both of which we do not desire, right?
Apply the foundation with a foundation brush, and then apply some concealer to hide the blemishes, if any. If the imperfections are not very dark or scarred, you can apply another layer of the foundation, and ditch the concealer.
3. Set the foundation
We will tell you all about the best products available in the market today, in the last section. Here let us tell you how to choose the setting powder for yourself.
The brand does not really matter, provided the formula fulfills your needs. You need a setting powder that is the same color as your skin. Only if you are covering dark circles around the eyes, you should go for a shade lighter than your skin color. Apply lighter shade of face powder elsewhere will only help render your makeup chalky and artificial.
To get the right formula that gives you the right coverage, you need to know your skin type. Are you sure your skin is sensitive? The tests that we suggested initially will tell you whether your suspicion is right, or if your skin is just too dry, but not exactly sensitive. Knowing this is crucial to get the right formula for yourself.
People with light skin should go for a compact with pink undertone. But those with deeper skin a compact with orange or yellow undertone is the best.
While trying the product, people make the rookie mistake of trying it on the back of their hand. Don't do that. Try it on your face; the texture and tone of your hand and your face has got to be different.
Know what kind of coverage you want from the formula. If you want a nude makeup look, then you should go for a formula that offers sheer finish. You can also pick a translucent powder.
If you want a powder that will not only set the makeup, but also even out the skin tone and correct the unevenness, then you need a formula that offers medium to full coverage.
Now, let us tell you how to find the right compact for different skin types.
---
Suggested read: Great Tips For Picking The Best Setting Powder For Dry Skin
---
Best setting powder for sensitive skin
1. Diorskin Nude Air Healthy Glow Invisible Powder (With Kabuki Brush)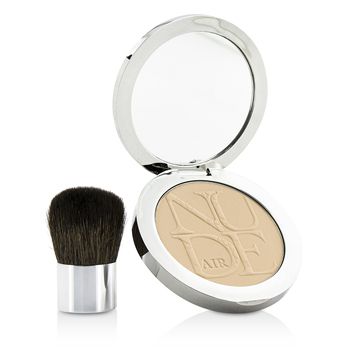 Image source: inen.strawberrynet
The first product on our list today is the Diorskin Nude Air Healthy Glow Invisible Powder (With Kabuki Brush), which is extremely good for dry and sensitive skin. For those who struggle with redness of skin, this face powder is the ultimate formula. It evens the skin and lends a flawless glow to the overall makeup.
With this setting powder, you might not even need a concealer, and even if you do, only add tiny touches of it on the blemishes, and follow up with the right primer.
2. Merle Norman Ultra Powder Foundation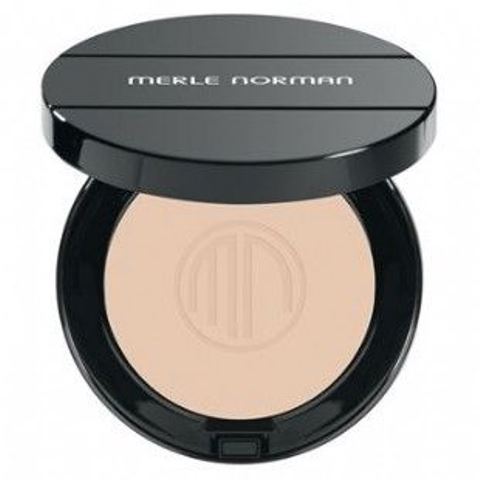 Image source: makeupalley
The next formula that you can try on your sensitive skin is the Merle Norman Ultra Powder Foundation. The coverage it offers ranges from sheer to full and the finish is matte. This one is a versatile formula that serves both as a foundation and as a setting powder. You can apply it in dry form, or wet, depending on the kind of makeup you want to set.
The texture of the formula is velvety and ultra-fine. It will absorb the excess moisture from your skin, while giving a natural glow to your makeup. Also if touch-ups are your major concern, then this product touches-up like a pro.
3. Sephora Microsmooth Foundation Powder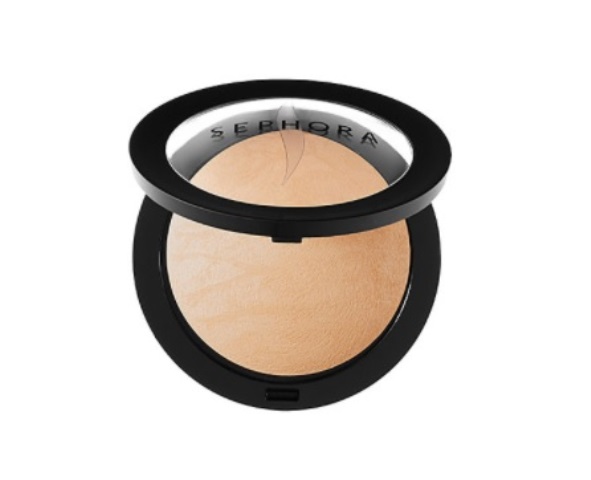 Image source: sephora
This ultra-light face powder will blend into your skin so effortlessly that you are more than likely to forget if you applied any. It lends a natural look, but the coverage is buildable.
This face powder is used by celebrated MUAs from around the globe. It is infused with mineral which boost radiance. It also contains sea coral and green tea extracts. The baked pigments in the formula will sweep on to the skin weightlessly giving you a healthy-looking skin and makeup.
The formula is prepared by mineral and shaped by hand. According to its makers, the formula is baked to achieve the airy texture it has.
The coverage goes from sheer to full depending on your application.
4. Clinique Superpowder Double Face Makeup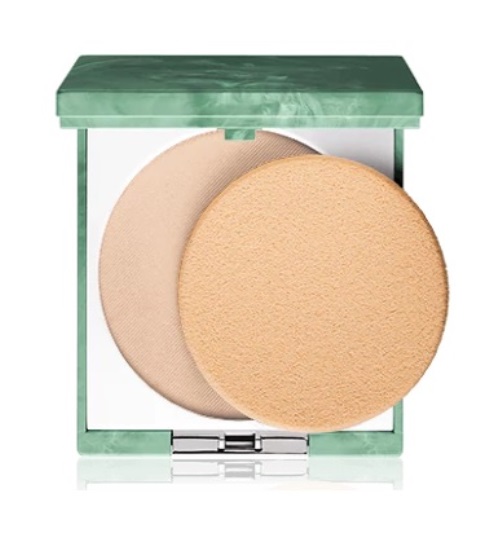 Image source: clinique
The Clinique Superpowder Double Face Makeup performs a dual role; it is both powder as well as foundation, and it comes in a portable compact. The formula is long-wearing, it offers full coverage and works as a foundation finisher. To get double coverage you can completely rely on this extra-cling formula.
To apply this setting powder, first follow the three-step skin care system. Begin my loading up the sponge applicator with the powder, and shake off the excess. Now smooth it onto your skin. Use only where you think there is a need. If you want an allover application, begin from the center of your face, and then slow blend it outward. For this kind of application, you should rely on a brush applicator rather than a sponge.
Now blend well into the skin, particularly your jawline to accentuate it. If you used the sponge, wash it after use and dry it completely.
5. Make Up For Ever Pro Finish Multi-Use Powder Foundation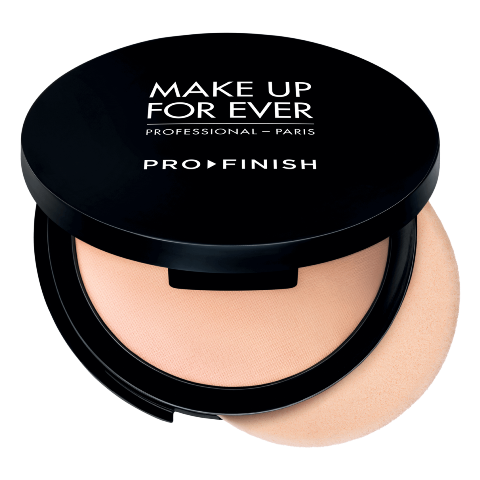 Image source: makeupforever
The last product on our list today is this multi-use formula that acts as a foundation and also a setting powder. The formula is a pro-finish, and it formulated with rare vegetal coated biomimetic pigments. To get to customize your coverage from sheer to full.
The product is long-lasting, and renders a natural matte finish which looks wow!
---
Suggested read: Essential Tips You Must Know To Choose The Best Setting Powder For Oily Skin
---
That is all we have on today's post on how to choose the best face powder for sensitive skin. Was this helpful? Will you be recommending it to others too? If you have makeup queries that you would like to share with us, then please do so in the comment section below. Our experts will get back to ASAP.
You can also subscribe to our newsletter to receive these articles in your inbox every day.
See you again tomorrow!
Summary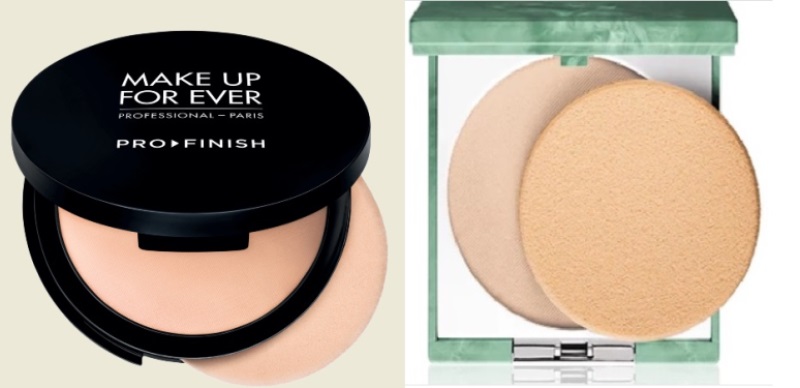 Article Name
All You Need To Know To Choose The Best Setting Powder For Sensitive Skin
Author
Description
Today, we will tell you all you need to know about choosing the best setting powder for sensitive skin, and how to come up with a makeup ritual for sensitive skin.