What helps tie in a makeup look together for you? For most of us, it is the liner! How many times have stood in front of the mirror trying to figure out what is missing from your look, only to realize that you forgot to put on your liner?
Once you apply your eyeliner, you cannot deny that it helps to elevate your look to an entirely new level! Whether you like to go for the basic black liner or try to mix it up with innovative colors, it cannot be denied that a liner is a staple in your makeup bag!
However, it can sometimes be quite tricky to find the perfect liner! Depending on how you like to apply your eyeliner, and the types of makeup look that you wish to create, you will have a ton of eyeliners at your disposal.
Waterproof eyeliner is a must in every makeup bag, not only do waterproof liners have a stronger lasting power than standard eyeliners; they also make sure that you are never caught off-guard!
---
Suggested read: Stop Hiding Your Tired Eyes with Makeup, Instead, Try These Beauty Tips
---
Finding the perfect eyeliner can be difficult, so we have curated a list of the best waterproof eyeliners that you can add to your budge-proof arsenal:
Best Waterproof Eyeliners 
Stila Stay All Day liquid Waterproof Liner
Need something that will last through the entire day come rain or shine? This Stila All Day Waterproof Liner has got you covered. This liner almost has a cult following, and everyone who has used it has only had good things to say about it! The precise tip helps your liner glide on smoothly and can be used to create a dramatic effect or to line the eye. The waterproof liner features eleven different shades so that no matter what your outfit is, you can be sure that your liner will look its best! Trust us once this liner is on, it will not budge. Users have claimed that this liner stays on like a dream on oily eye-lids and even works like a charm for those whose eyes tend to water a lot. Got a hectic schedule ahead of you? You can't do better than this!
Urban Decay 24/7 Gide on Eye Pencil
Not a big fan of liquid liners? We understand! It can be a little tough getting your liner just right when you have to work with a liquid liner which can smear at any moment. Hence, many people prefer the ease of a pencil liner. With the help of Urban Decay 24/7 Glide on Eye Pencil, your liner will glide on like a dream. Almost half (at least 50 percent) of this pencil's ingredients are moisturizing products, so it is no wonder why people seem to love it so much. This soft pencil liner is so creamy; it feels as if you are working with a gel. But don't fret, just because it is a pencil does not mean that it will smear throughout the day. In fact, once you apply it, you have a 30-second window to clean up any mistakes or to smudge out your liner because after that it is going to get lock-in-place and nothing will be able to make it budge. There are over 37 shades available in this range of liners, from mattes to shimmers there is something to suit everybody's style.
Make Up For Ever Aqua XL Eye Pencil Waterproof Eyeliner
Most pro makeup artists seem to prefer the products from Make Up For Ever, and for a good reason. Everything that this brand churns out seems to be a work of art, and it is not too terrible on your bank balance as well. This eye pencil form the Make up For Ever has won the hearts of many. Not only does this go on like a dream, but it offers you just enough creaminess so that you are not constantly tugging on the delicate skin of your eyes, but are still able to get precise, clean and straight lines. The Make up For Ever Aqua XL Eye Pencil Waterproof Eyeliner is quite long lasting, enough if you use it regularly, you are not going to be running out of it anytime soon! Moreover, the eye pencil offers a rich and deeply pigmented colour and has 20 shades in the range, each shade has an excellent color payoff and is sure to help you create a striking look.
Tarte Clay Pot Waterproof Liner
What could be better than taking care of your eyes and making them look great with the help of a single product? Although many may be apprehensive about using a pot liner since it does involve a bit of a learning curve, trust us, once you start using the Tarte Clay Pot Waterproof Liner you will not want to go back. This waterproof liner is free of phthalates as well as parabens and makes use of Vitamin E to preserve the product. Additionally, it uses minerals to give the liner its rich color and makes use of Amazonian clay to help make it completely smudge and budge-proof. Thus, the product is filled with ingredients that help soothe the skin and take care of your eye. What's more is that this product can not only be used as a liner but an eye shadow as well. You can create crisp lines with the help of an angled brush, or use a shadow brush to buff the color onto your eyelids. It blends effortlessly and can be built-up if you wish to have an opaque eye shadow look. The only drawback of this product could be that it has only five matte shades in the range and two shimmers. However, the colors have been carefully chosen so that they may be universally flattering, and each one will make a worthwhile addition to your vanity.
---
Suggested read: 10 Eyeshadow Palettes to D-eye For (Geddit?)
---
Charlotte Tilbury Rock 'N' Roll Kohl Liquid Eye Pencil
This product may be in the pricier end of the range, but it is worth every penny that you spend on it. This wonderful eyeliner glides on so effortlessly on the skin that it feels as if you are using a liquid liner instead of a pencil. It will give you crisp and sharp lines, while also providing a sooty texture so that it appears that you have applied kohl around your eyes. The product has a staying power of up to 14 hours and offers six shades across the range. It has a creamy consistency, and it is soft and light enough to melt into your skin during the application. The product is also free of parabens and enriched with crushed pearls which are said to stimulate the production of collagen. The product blends easily, and also helps in hydrating the skin.
Rimmel London ScandalEyes Kohl Kajal waterproof Eyeliner
For the past year, drugstore brands have stepped up their game, and are producing products that can rival high-end brands. This is especially true in the case of eyeliners. Now, you can get good quality and long lasting eyeliners at your local drugstore without having to pay a fortune for them. The Rimmel London ScandalEyes Kohl Kajal Waterproof Eyeliner is available in five neutral shades that help you channel your inner artist. This product is sweat, heat as well as smudge- proof, and will last you throughout the day. It does not irritate even the most sensitive of skin and has been tested by doctors repeatedly. This liber gives you an intense color payoff and helps you channel your inner drama on the outside! Want to make sure that your eyes are the focal point? Just use this eyeliner and enjoy the dramatic look!
Kat Von D Tattoo Liner
There is a reason that this product is named "Tattoo Liner" because you can be sure that it will stay locked in place unless you decide to remove it. Although this product looks like standard eyeliner, for the most part, there is a little something which is different about it. This product features an innovative brush tip instead of the usual felt tip that most other liners have. The result? A liquid liner that you can use without the fear of messing up! This brush tip helps you get a better grip when applying your liner so that you can apply precise lines and not get stuck having uneven or mismatched eyeliner. The ease of application that this product offers cannot be rivalled by any other.
Tom Ford Eye Defining Pen
Okay, this is quite a pricey option when you consider the fact that it only offers one shade, and is ultimately just a liner! But, Tom Ford Eye Defining Pen offers something that other liners don't, which are dual lining tips! The reason why this liner is called an eye defining pen becomes quite evident once you receive the product in your hands. It has a fine tip on one end and a thicker one on the other. Thus, there is no limit to the number of looks that you can create with this product, and you can do so with a lot of ease! IF you do not mind shelling a few extra bucks for a product that is efficient, and delivers you greater control when applying your liner, then this product is worth checking out!
---
Suggested read: Want Thicker, Longer, More Lustrous Eyelashes? Here Are The Home Remedies You Need!
---
That's all we have on today's post on the best waterproof eyeliners of 2019. See you again tomorrow with what's new in the makeup nook. Until then love and be loved.
Featured image source: Instagram 
Summary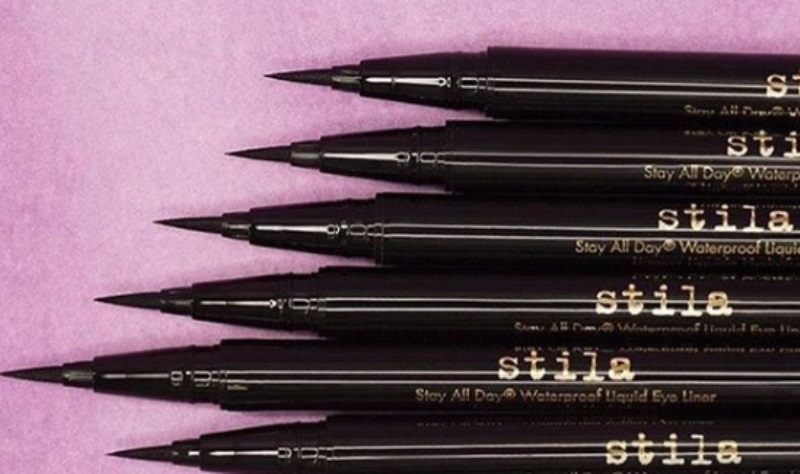 Article Name
The Best Waterproof Eyeliners to Invest In In 2019
Author
Description
Finding the perfect eyeliner can be difficult, so we have curated a list of the best waterproof eyeliners that you can add to your budget-proof arsenal.