Finding the best lipstick shades for dark skin can be super overwhelming. Unfortunately, popular media has whitewashed makeup models, which makes it even more difficult to determine which lipstick shade would suit your best when you have dark skin.
People are under the impression that if you have dark skin, you can't wear bright colors, and this stereotype has become so deep-rooted that women are practically afraid of wearing bold colors when they have dark skin tones.
The fact of the matter is, if you have been blessed with dark skin, then bold colors were basically made for you, because it makes for the perfect contrast between the brightness of the lip color and the color of your skin.
---
Suggested read: Everything You Need To Know About Choosing The Best Lipstick For Dry Lips
---
It can also be quite challenging finding the right shade of nude for people like who have a dark complexion, because the popular notion of a nude lipstick would make us look like corpses.
If you have been having trouble picking out the best lipstick shades for dark skin, then we can help hopefully. For that purpose, we have compiled some of the prettiest shades that would look totally awesome on you if you have dark and dusky skin. Also, these shades are available in almost all of your favorite brands, so that you have no trouble finding your favorites!
1. Light brown nude
People who have dusky skin usually tend to lean towards brown-based nudes, but are wary when it comes to pinkish nudes because they think it would only suit fair skinned people.
The truth is, pinkish nudes look super pretty on you, and is the ideal shade for when you want that no-makeup makeup look that most people try to achieve but fail. Whether it is matte of gloss, you can use this shade to all its glory, including experimentation like this ombre style.
2. Taupe 
I have had a lot of people complain about how they refuse to wear a pale matte kind of brown, better known as taupe, because it would make their lips disappear. It's true that when you have pale lips, the brown is much more evident than when you have a brown base to work on. However, when women with dark skin wear brown, the effect is entirely different because of the wonderful natural effect that it creates.
Browns are some of the most dependable shades because they aren't too bold, and are a good way to introduce you to the wonderful world of bold and striking lipsticks. Matte browns especially look super classy, which is one of the reasons you should totally own one of these.
3. Peachy nude
A beautiful peachy nude is like a lip gloss with a lip balm that you can keep around with you all the time and where everywhere. Whether you are at work, or about to go paint the town red, you can depend on a nude which isn't too whitish but has wonderful pink undertones, which makes you look cute and graceful.
It also gives a natural highlight for your lips, making them appear plump, pink and au naturel. Whether it is matte or gloss, you can choose which one you feel more beautiful in, because either way this color is going to look flattering on you.
4. Classic strawberry pink
You're in for another surprise when I tell you that you would look totally gorgeous in strawberry pink lips. It is one of the most popular colors when it comes to lipsticks, and if you are even remotely a lipstick fan, then it is imperative that you own a strawberry pink lipstick.
MAC has some of the best strawberry pink shades, and you don't have to worry about taking pinks on the darker side, because we'll come to that later. This shade is perfect for the elegant minimal chic look that you have been lusting after forever.
---
Suggested read: Dark Lips Don't Care! A Step-By-Step Guide On How To Apply Lipstick On Dark Lips
---
5. Pale berry
A conventional shade of berry lipstick can look too red on your lips, because the base is darker, which might interfere with the subtlety of shades. However, if you are lover of all things berry including lipstick, like me, then you need to get your hands on this wonderful shade of pale, pinkish berry, which has the slightest blue undertones.
If you are not excited enough for a red or sober enough for a nude or pale pink, this is the perfect lipstick shade which will meet you halfway and make your day literally perfect. Also it makes you look ridiculously cute, so it is basically perfect.
6. Bright tangerine
Tangerine is another one of those shades that people with dark skin seem to avoid like the plague, no matter how many beauty bloggers seek to prove that it is indeed, one of the most gorgeous shades that are available, especially when you have a dark skin tone.
It is the kind of color that pops against your skin, so that you look like a party, without looking garish. It is also one if the most complementary shade to your dusky hues, and is in fact, more suited for people with dark skin tones than those with fair skin.
7. Cherry red
Now we are getting to the classics. One of the things that you cannot do without in life is that one red lipstick which becomes your lifeline. In this case, the best way to go would be a bright cherry, velvet red, instead of a vermilion red with orange undertones, because the deep dark red will make you look just that much sexier.
You can always count on Ruby Woo by MAC to become your go to shade of cherry red, although you can also try out other brands like Jeffree Star and Dose of Colors or whatever other brand you prefer to get hold of your shade of red.
8. Super dark plum
Plum is a shade you can own without any inhibition, because it looks so supremely gorgeous on you beautiful dark skin. It is sexy and graceful and elegant and you can sport this color no matter where you go, whether it is formal party, or a casual get together.
Plum can come in various shades with various kinds of finishes such as matte and glossy, but you can choose whichever one you think you look pretty in. Even though there are some gorgeous liquid lipsticks in the classic plum shade, I like to stick to traditional lipsticks when it comes to this color, probably because most of the good plum shades don't come in liquid form.
9. Deep muddy brown
This is a color few people with fair skin would be able to rock with flair. One of the best things about this lipstick is the fact that is so dramatic, yet so understated, making it a universal favorite for people who have dark and dusky skin.
You can even dab a teeny bit of highlighter in the middle of your lips to create that amazing metallic effect, because this muddy kind of brown serves as the perfect for such experiments. If you want a natural makeup look, while not having to resort to makeup which becomes invisible when you put it on your face, then this is the shade for you. Even though it looks super unique, several brands have lovely formulas of this particular shade like Kylie Cosmetics and MAC and plenty other options which you can choose from.
 10. Hardcore metallic shades
If you are afraid of experimenting because you have dark skin, let me tell you that you are missing out because there is a world of cool and intense metallics, just waiting to grace your beautiful face and make you look like an actual KWEEN.
This particular shade is a wonderful metallic green, which you can find with Kylie Cosmetics, Jeffree Star and MAC if you are looking for something more dependable. However, you should know that there is nothing stopping you from experimenting with other cool shades in metallic finishes like blue, gold, red and every other color under the sun. Moral of the story, people with dark skin look BADASS with metallic lipstick.
---
Suggested read: 13 Best Dark Lipsticks For All Occasions You MUST Own
---
It might be a little overwhelming, getting introduced to all these bold colors at once, and when you actually go shopping for your new favorite lipstick you might have second thoughts on the matter.
However, let me tell a gospel truth about lipsticks, which is going to change your life forever- the fact of the matter is, you can literally rock any lipstick shade under the sun, whether your skin color is dark, light, dusky, wheatish, reddish, burgundy, or anything else. The moment you start rocking even the most unconventional lip color with confidence, you are going to start looking amazing in it. It might sound unlikely and unreal, but a lot of the makeup you wear is related to the comfort level they induce in you, and that is what people ultimately see.
Now that we have that out of the way, it of course helps to have a guide for the best lipstick shades for dark skin, which can help you choose and get started on your super exciting relationship with lipsticks.
Featured image source: Instagram
Summary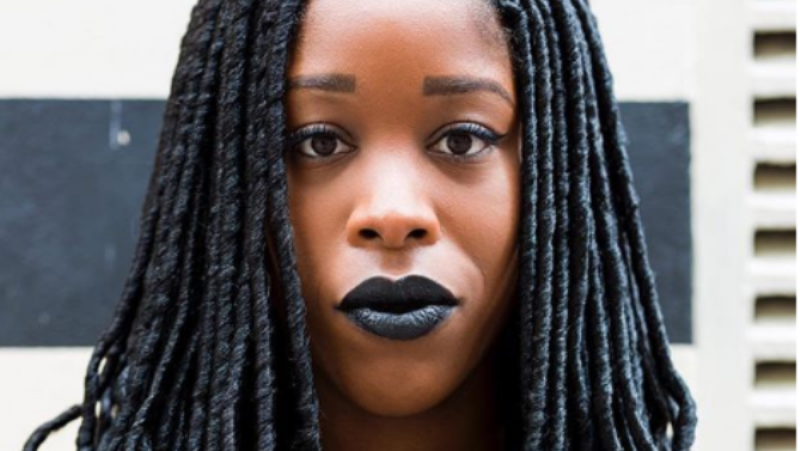 Article Name
Best Lipstick Shades For Dark Skin: The Complete Guide
Author
Description
If you are tired or apprehensive of your search for the perfect lipstick, then it is time to celebrate, because we have compiled a list of best lipstick shades for dark skin just for you!