When Justin Lansford was planning his wedding to fiancée Carol Balmes, it was a given that his service dog Gabe would be a part of the ceremony. However, in what capacity was determined by Justin, who tied the knot with Carol on Saturday in Largo, Florida, with Gabe serving as his best man!
Image source: Brad Hall Studios
The adorable golden retriever, Gabe, has been with Justin since his return from his tour in Afghanistan in 2012, where Justin lost his left leg in an IED explosion during his time as a paratrooper in the 82nd Airborne Division. Gabe, a two-year-old then, was partnered with Justin through the nonprofit, Warrior Canine Connection, that pairs wounded veterans with canine companions to help deal with post-traumatic stress disorder. Apart from the immense emotional support that Gabe provides Justin, he also helps him move steadily and fetch objects that are out of Justin's reach.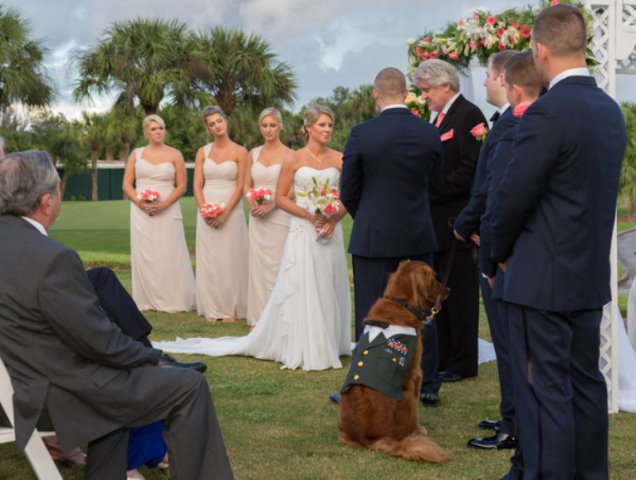 Image source: Brad Hall Studios
Speaking to Huffington Post, Carol said,
"Gabe goes with us everywhere, so we didn't feel the wedding should be any different!"
She said,
"We were figuring out wedding details and one of us just mentioned, 'We have to figure out what Gabe is going to wear.'"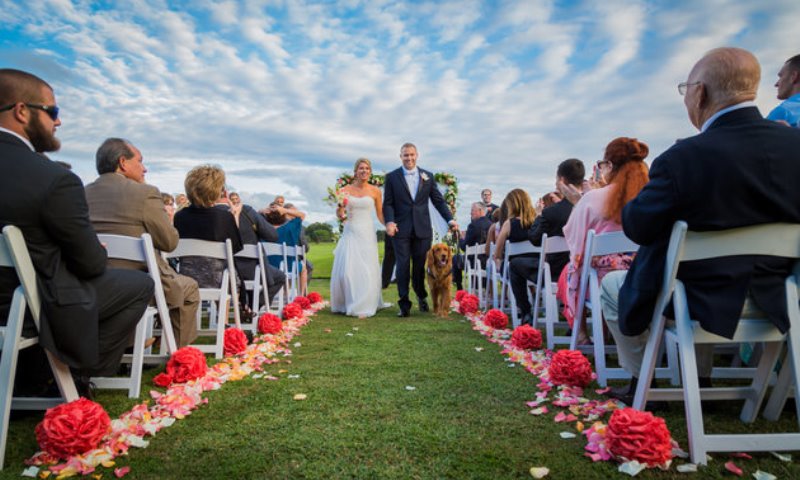 Image source: Brad Hall Studios
Of course, Gabe was his dashing yet adorable self, who wore a fancy ensemble, and not to mention the fact that he was a perfect gentleman throughout the ceremony.
---
Suggested read: You are invited to… crash this couple's wedding!
---
Photographer Brad Hall said,
"[Gabe] was easy, quite frankly, a lot easier than we typically see with groomsmen at most weddings."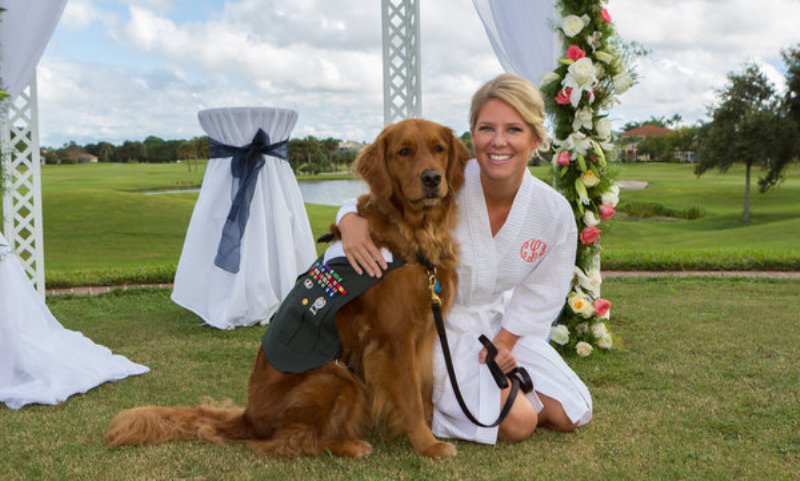 Image source: Brad Hall Studios
Since the photos of the wedding where Gabe serves as the best man were shared on social media, they have gone viral, much to the amazement of Justin, Gabe's dad.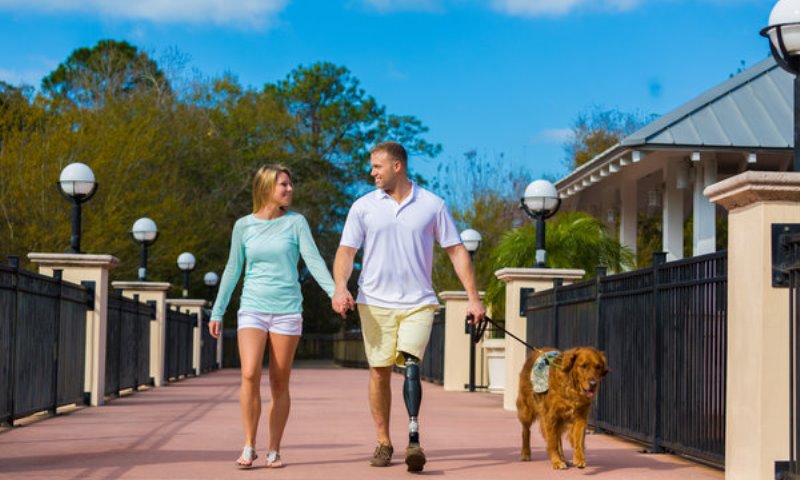 Image source: Brad Hall Studios
Speaking about how their wedding photos have gone viral, Carol said,
"We have no idea that our little wedding would get so much attention! But Gabe works hard every day, and he deserves all the recognition!"
Gabe has proved that he can be Justin's best friend as well as best man!
Congratulations to Justin and Carol on their nuptials, and to Gabe on his parents' wedding! 😉
Featured image source: Brad Hall Studios
Summary
Article Name
Service Dog Serves As Best Man At Army Veteran's Wedding
Author
Description
Service dog Gabe served as best man at army veteran's wedding in Florida. And the pictures will absolutely melt you. :)