I won't be able to say which kind of formula that suits your skin the best. However, what I can do it outline the benefits and properties of both, so that you cab swatch and check which is the right formula for you. Liquid bronzers have a lovely creamy texture which leaves a dewy finish on your skin. If you have a dry skin problem, then there is nothing better than using a cream bronzer, which will leave you with a moisturized finish, and keep your skin hydrated. Liquid bronzers are great for fall and winter, since it provides an extra protective sheathe for your skin. If you don't have powder bronzers, then you can also mix regular bronzer with a little liquid foundation. However, there are some great cream-based bronzers out there which can work wonders for your sensitive skin.
NYX Born To Glow Liquid Illuminator
Inglot AMC Face and Body Illuminator
Giorgio Armani Maestro Liquid Summer Bronzer
If your sensitive skin breaks out often, and concealer is simply not enough to do the job, then you should steer clear of liquid bronzers. The creamy texture tends to crease and leave lines on your face, which makes it appear even oilier and blemished. In order to avoid such problems, you should check out powder bronzers, which are available in abundance in the market. Powder bronzer gives you a shimmery, velvety finish, which is perfect for your high-glam look. A couple of dabs of powder can be enough to give you the perfect bronzed up look. Not only do powder bronzers help hide your blemishes, but it also has a matte effect on the rest of your makeup, and soaks up the excess oil, which makes it the perfect kind bronzer for the summer months. Even though there are literally thousands of powder bronzers that you can choose from, here are a few favorite of ours for sensitive skin.
Estee Lauder Bronze Goddess Bronzing Powder
Guerlain Terracotta Moisturizing Bronzing Powder
Laura Mercier J'Adore Le Soleil Matte Veil Bronzing Powder
---
Suggested read: Essential Tips To Pick The Best Concealer For Sensitive Skin
---
These were some of the most basic pointers for picking the best bronzer for sensitive skin. Apart from this, you also have to see the quality of the bronzer, and how hardy it is. This depends on what you are wearing the bronzer for, and how long do you want it to stay on your face without getting re-touched. There are a number of wonderful brands out there like Guerlain, Tom Ford, MAC, Marc Jacobs, Laura Mercier, Bobbi Brown, etc. which make fabulous bronzers which are loaded with minerals, vitamins and other healthy compounds which can do your skin a whole lot of good.
So even if you have sensitive skin, don't rob yourself of the opportunity to get hold of some of the most beautiful bronzers out there, and look as flawless as possible!
Featured image source: Instagram
Summary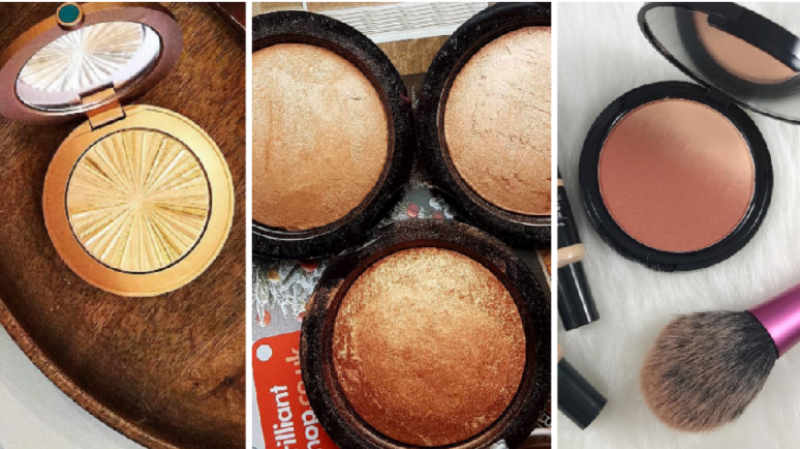 Article Name
Essential Tips For Finding The Best Bronzer For Sensitive Skin
Author
Description
Sensitive skin doesn't mean a permanent makeup hiatus! Check out the ultimate guide for picking the best bronzer for sensitive skin.