If you are looking for a quick fix for your blemishes spots, scars and marks, a good concealer is what you need to invest in NOW! In today's post, we will help you pick the best concealer for sensitive skin, which will let you target the problem areas on your face and neck, without further aggravating your skin.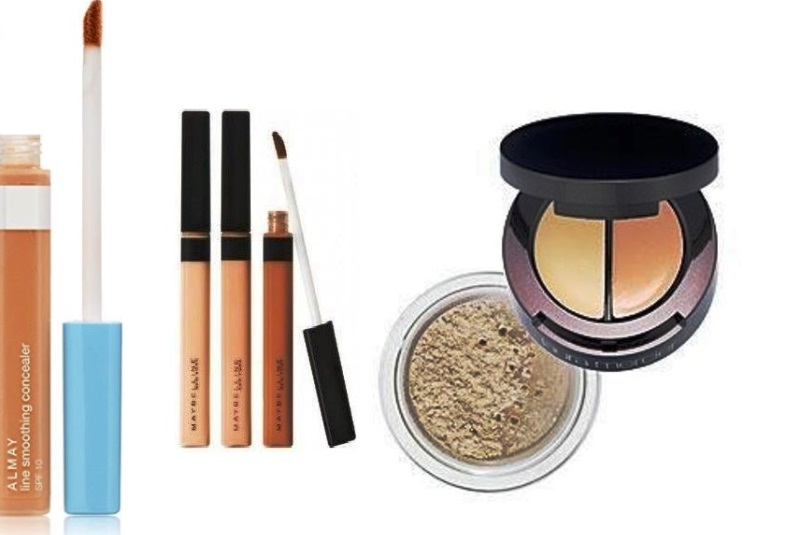 A concealer formula is extremely pigmented so that it can hide the imperfections seamlessly. They are thick, and so need not/should not be used on the entire face. Only apply on areas that you want to hide, or areas that require a color correction. For example, if you have dark circles around your eyes, applying a concealer two shades lighter that the natural color of your skin, will help even out your skin tone.
Since the formula is thick, you should only apply a thin layer of it on the blemishes. If need be, you can add another layer, and see if the spot has been covered. Applying a thick layer will only contribute in making your makeup look artificial and cakey.
Since sensitive skin gets irritated really quick, it is always advised that you apply very few products which are essential, and ditch the unnecessary. As such, you might wonder if you can dump your foundation and only go with the concealer. Now this depends on the kind of makeup look you are targeting.
---
Suggested read: The Absolute Guide To Choosing The Best Cream Concealer For Your Skin Tone
---
If you want the nude makeup look, then apply a cherry-sized amount of the concealer to hide your blemishes, and go ahead with the rest of the makeup, without any foundation. However, there is a problem associated with this. Opting only for the concealer means you are covering only the spots and troubled areas, but what about the rest of the face? Your skin tone is sure to end up looking uneven.
Again, if you consider using the foundation to cover the blemishes and avoid the concealer, you might have to use a very thick layer of the foundation formula since it will not be as highly pigmented as the concealer. And to even out the skin tone, you will have to apply an equal amount of the foundation on the rest of your face and neck. That is sure to not only make you makeup look cakey, but also wreak havoc on your skin tone.
Therefore, you need to invest in a good concealer formula for your sensitive skin as well as a good foundation that suits your skin type.
Color correcting concealer formulas
Now, let us talk a little about color-correcting concealer formulas. These not only cover the dark spots and marks, but correct the discolorations, if any, on your face. From a plethora of formulas, you get to choose a color correcting concealer for yourself. So choose wisely.
There are green concealers which cover redness should be in your holy grail of beauty products. You can choose if you want one that is highly pigmented or not, depending on the intensity of your discolorations.
The purple concealers are for people who have yellow undertones. These formulas will give you a radiant and fresh look, and also improve your overall makeup.
For those of you who need a concealer to hide the signs of ageing or tiredness, salmon concealers are your go-to products. These will conceal the dark circles around your eyes like a pro.
What are neutral concealers for? These hide marks left by pimples. According to expert makeup artists from around the globe, you can use neutral concealers as lipstick primers too.
Applying the concealer right
To not over apply the formula, here's a trick you can follow. Apply the formula using light tapping motions. This will help you blend the concealer better. It will also lend you an airbrushed finish.
 When it comes to applying the product, always choose a brush applicator or if the product comes with a sponge, use that. Stop using your fingers to apply products. Here's why:
You will be targeting the problem areas alone and blending the rest into the skin.
You will not over apply.
Applying the product with your fingers can cause a rubbing motion, which might further aggravate your dry skin, making the blemishes worse
Applying the first layer is tricky, and so, it is best if you go as light as possible. Blemishes, spots, marks and zits can be really annoying, but no matter how tempting it might get to over apply the formula to hide these spots, try not to give in to the enticement. Remember less is more as long as it covers the zits.
Start with an extremely thin layer of the formula on your zits. Now blend it in around the blemish. Over applying the product will only cause harsh lines all over your face, making the makeup look very unnatural and the concealer pretty obvious.
In case you need more coverage, add another thin layer on the first one. That should do the trick.
Now let us have a look at the best concealers for sensitive skin.
---
Suggested read: All You Need To Know About Picking The Best Concealer For Combination Skin
---
Best concealer for sensitive skin
Cle de Peau Concealer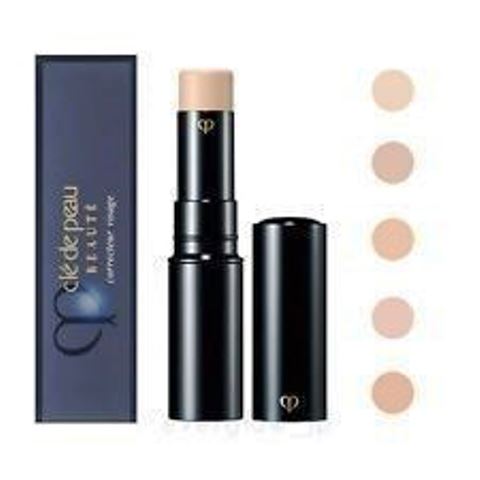 The first formula is the Cle de Peau Concealer. It is a long-wearing formula that offers a full coverage and also corrects any discolorations on your face. It will conceal dark circles like a pro, and also hide dark spots and blemishes, while blending into the skin seamlessly.
If you have an uneven skin tone, then you can rely on this product to take care of that. Also, after you have applied this long-lasting, full coverage formula, you need not worry about it looking heavy on your skin. Instead, it will leave your skin looking supple and smooth, with a refined-looking finish.
This concealer also has an SPF factor, which will help protect your skin from the harmful UV rays of the sun.
This formula has a rich and creamy texture of its own because of which it buffs into the skin without much effort on your part. It will also hide the fine lines around your eyes and lips, without setting into them making them look all creasy.
This is a glide-on stick formula, which is very convenient in terms of application as well as carrying it around with you in your bag.
The ingredients that go into making this luxury of a concealer are chestnut rosa fruit extract and green tea extract, both of which prevent oxidation, and hence keep the skin from looking dull and old.
Laura Mercier Undercover Pot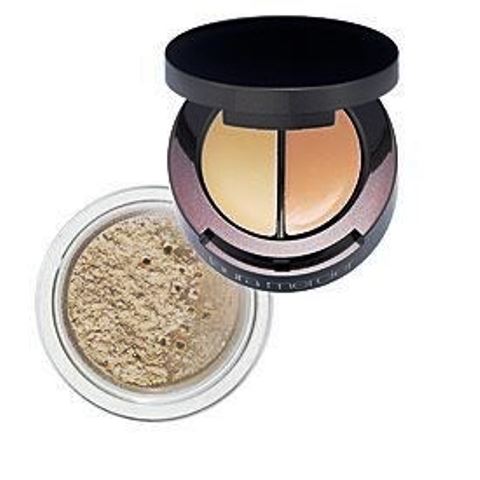 The next formula you need to try on your sensitive skin is the Laura Mercier Undercover Pot. This beauty of a powder comes in a travel size, which is a small pot that you can carry in your bag easily. The best thing about this concealer is its blendability. It will glide on your skin perfectly and you will not have any trouble in buffing it into your skin.
The formula leaves a bright glow on the face, once applied, and also provides necessary nutrition to the under eye area, which is deprived of nourishment.
It is a long-lasting formula, and the coverage it over is great. You won't have to worry about it causing cracks or seeping into creases. Also, you won't have to pile up on it too much; apply just a thin layer, and all your troubles will see their end.
Everyday Minerals Multi-tasking Concealer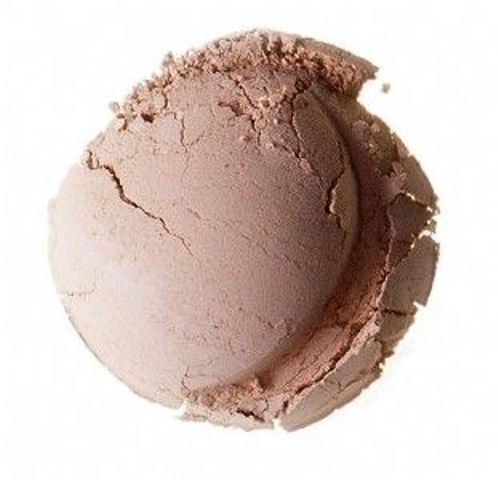 This is a multi-tasking formula as the name suggests. We know how mineral-based makeup has become this gen's go-to makeup, right? Well this concealer is a part, and a very important part, of that squad.
It is versatile, and as such, enhances your complexion, while concealing blemishes and dark circles around your eyes. Believe it or not, you can use this formula to also accentuate your best features. To give your look an instant brightness, all you have to do is dab a little bit of the formula in the corners of your eyes and buff it into the skin around.
Maybelline Fit Me Concealer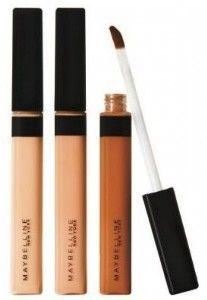 Next concealer formula on our list is the Fit Me Concealer by Maybelline, which lends a flawless coverage that looks almost natural. It is an oil-free formula that resembles your skin tone perfectly.
This formula will help you cover redness around your face, the flaws, deep spots and blemishes.  It is a dermatologist-tested product, so your sensitive skin is in safe hands. It is non-comedogenic and free of any kind of fragrance.
Almay Line Smoothing Concealer

The last formula on our list is the Almay Line Smooth Concealer, which hides flaws, fine lines and dark circles like an expert MUA. It also hydrates and nourishes your skin, making it look fresh and healthy from within. It contains cucumber extracts and caffeine which will give you a refreshed look, while taking care of the under-eye puffiness.
It also contains a blend of green, red and white teas which give your skin a triple antioxidant protection. The aloe vera in it will condition your delicate eye area.
---
Suggested read: Everything You Need To Know About Choosing The Best Concealer For Dry Skin
---
That is all we have on today's post on how to choose the best concealer for sensitive skin. Was this helpful? Will you be recommending it to others too? If you have makeup queries that you would like to share with us, then please do so in the comment section below. Our experts will get back to ASAP.
You can also subscribe to our newsletter to receive these articles in your inbox every day. The tips, tricks and tutorial we share will help you transform into a makeup pro, we promise.
See you again tomorrow!
Summary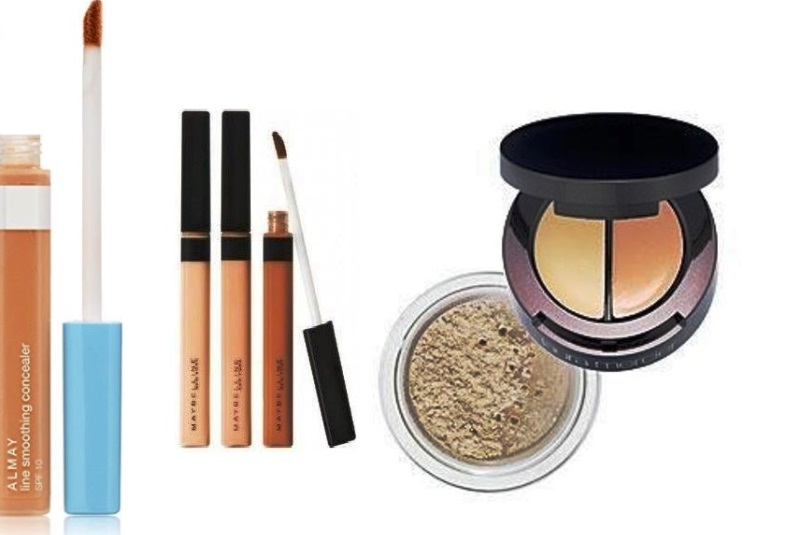 Article Name
Essential Tips To Pick The Best Concealer For Sensitive Skin
Author
Description
Today we'll help you pick the best concealer for sensitive skin, which will let you target the problem areas without further aggravating your skin.