A lot of makeup products are highly underrated, including bronzers. Most people think that makeup ends with a little foundation, concealer and eyeliner, but that isn't the case at all. If you have been lusting after those flawless red carpet looks and the ridiculously talented makeup artists on Instagram and wondering why you haven't been able to look that good, then it is probably because you have been skipping a couple of steps. One of these steps is the use of bronzer, and today, we are going to talk about the best bronzer for fair skin.
If you have fair skin, then you might be wondering whether you require a bronzer at all. This is natural, because a bronzer can look quite overwhelming on fair skin. However, before you can start rejecting the idea of getting one at all, you have to understand the indispensable nature of a bronzer first.
---
Suggested read: Vital Tips You Must Know For Picking The Best Blush For Fair Skin
---
People who have pale skin usually have trouble finding the right bronzer because most bronzers are super intense, which is why they avoid it altogether, however, if you have pale skin, you also know how difficult it is getting that nice, sun-kissed, semi-tanned look that is just so gorgeous. On top of that, if you wear foundation, then it makes your skin look even flatter and you are ready to play corpse in the next Tim Burton movie.
This is when you need a bronzer- when you need to lift up the general look of your face and give it some depth and warmth. A bronzer can be the detrimental factor between a plain, bland boring look, and a tropical goddess look. It highlights all the right places on your face, and lends your skin with a soft-tanned look which can make all the difference in the world.
A lot of people shy away from bronzers because bronzers are usually dark, which look incongruous with pale, fair skin. However, a number of lovely makeup brands have lighter shades of bronzers, which can give you the subtle glow and warmth without having to go all out with your makeup. Here are a few more tips on finding the best bronzer for fair skin.
1. Know your skin type: If you have clicked on this article, then you definitely have fairer skin that is something we can get out of the way. However, merely knowing that you have fair skin is not enough. You also have to identify your skin type- that is whether you have oily skin, dry skin or combination skin. Here are our top choices for all of the above.
If you have oily skin, then you need to pick a bronzer which doesn't block your pores. In this case, it is best if you go for semi-sheer, shimmery bronzers, which give your skin enough space to breathe. There are a few matte bronzers as well which can soak up the excess oil from your face, and give you that warm, glowy look without triggering a breakout. Here are out favorite picks.
Delilah Sunset Compact Matte Bronzer
Benefit Hoola Bronzing and Contouring Brush
Erborian Copper Glow
If you have dry skin, then you need to make sure that your bronzer dry out your skin further. Even though it is difficult to find a bronzer which has particularly hydrating properties, it is always safest if you go for high-end bronzers which have a matte or semi-sheer finish. Some bronzers contain minerals and vitamins which can nourish your skin as well. Here is what we suggest.
Hourglass Ambient Lighting Bronzer
Tarte Amazonian Clay Packed Waterproof Bronzer
Bobbi Brown Illuminating Bronzing Powder
If you have combination skin, then you have to look for nourishing bronzers, which have a super light and airy texture, so that you don't feel like you are wearing an added layer of makeup. Also, bronzers are usually applied to the T-zone, in the hollow of your cheeks and on your forehead. Try to identify whether these areas are oily patches or dry patches, and choose your bronzer accordingly. However, here are some suggestions which are good for all kinds of combination skins.
NARS Cosmetic Bronzing Powder in Irrésistiblement
Urban Decay Beached Bronzer in Sun-Kissed
Summary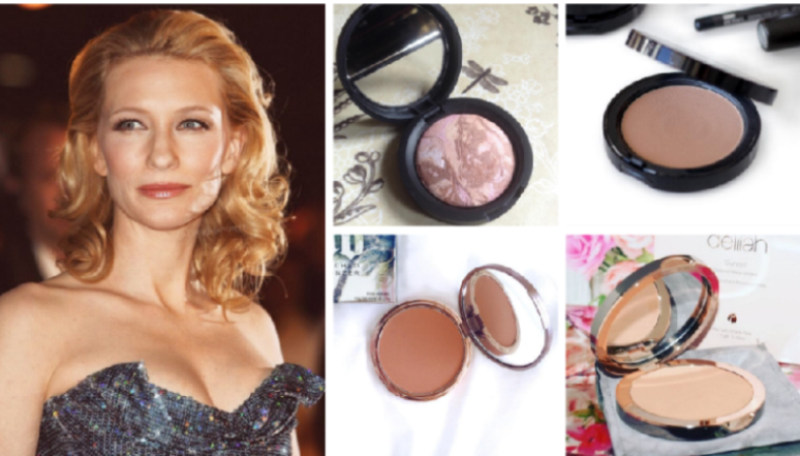 Article Name
Tips And Hacks For Choosing The Best Bronzer For Fair Skin
Author
Description
Picking bronzers has never been this easy! Learn about the vital tips for choosing the best bronzer for fair skin here!
Read the rest of the article:
Next