Having fair skin can be both a blessing and a curse. While it is fairly easy to find your shade of foundation, finding the perfect blush for your skin tone, especially the best blush for fair skin, can be pretty tricky. One of the biggest misconceptions about blushes is that it is a relatively useless product. And if you're fair-skinned, it is may be safe to assume that you may have, on multiple occasions, focused more on a bronzer than on a blush, amirite?
While bronzers are actually the more obvious choice for a flushed, tanned look, it is a little known fact that the right blush can in fact accentuate the glow that a bronzer lends to pale skin. Alternatively, if you're a bit of a risk-taker, and you embrace all the quirky and bold eye and lip looks you come across, a gorgeous blush could actually up your beauty game! If you have very pale, almost bluish skin, the right kind of blush can add warmth and color to your face and counteract the greyness of your skin. If you have freckles then a sheer blush can help accentuate them in an edgy, yet natural way, helping you nail the hipster-Insta aesthetic that is soooo on trend these days. All in all, the perfect blush can elevate your look from "average" to "Instagram-worthy".
---
Suggested read: The Guide On How To Choose Blush That Flatters Your Skin Tone
---
If my words weren't enough to convince you of the importance of a beautiful blush, maybe these fair-skinned beauties (wearing blush, of course) can sway you.
Anne Hathaway
Emma Stone
Lily Collins
Here are a few tips on choosing the best blush for fair skin!
1. Pick A Style/Makeup Look:
It all depends on what kind of look you are going for. Do you want a no-makeup-makeup look, where you look all glowy and angelic? Or maybe you want to look tanned and flush, and fool people into thinking you went on some beautiful beach and spent the entire day in the sun, when in reality you were just chilling in your jammies, binge-watching the Game of Thrones (there's no shame in it, ; we all do it). Alternatively, maybe you're the brave kind who wants to take beauty risks and be a total rock-star, with a makeup look that is talked about for DAYS. Whichever one you choose, we've got your fix.
Soft, no-makeup makeup blush
If this is your kinda look, then go for shades of pink and peach (with or without shimmer). A baby pink or soft peach blush will make your cheeks look plump, and your skin, glowy, without being overpowering. This will add a natural, minimalistic pop of color to your cheek…for a "pinched cheek" effect. Opt for sheer blushes that add just a hint of color, instead of highly pigmented blushes that could end up being a bit more OTT than you might like. Here are our top picks for sheer blushes –
L'Oreal Le Blush (Sandalwood)  
MAC Sheertone Blush (Pink Swoon)
Chanel Les Beiges Healthy Glow Sheer Colour Stick (Blush No. 21)
Hourglass Ambient Lighting Blush (Incandescent Electra)
Warm, tanned look:
If you prefer a slightly tanned and almost bronze-y look, then go for warmer but subtle shades, like peach or a blushed rose pink. Also, instead of sheer blushes, opt for matte and  soft pigment blushes, to really help sharpen your cheekbones. They will enhance your bronzer and just add a beautiful glow to your overall look (like the kind Lily Collins is wearing in the picture at the beginning of this article). Our favorite warm toned blushes are:
Nars Blush(Super Orgasm)
Marc Jacobs Air Blush Soft Glow Duo (Kink & Kisses)
Nars Blush (Deep Throat)
Bold, Edgy Blushes:
If you're a makeup risk taker and like edgy, high-fashion makeup looks, then go nuts with bright and bold colored blushes ranging from bright corals to dark berry purples! Here are our top picks:
Marc Jacobs Shameless Bold Blush (Rebellious)
MAC Extra Dimension Blush (Wrapped Candy) 
Urban Decay Afterglow 8-hour Blush (Quiver)
---
Suggested read: Let Us Help You Choose The Best Lipstick Shades For Fair Skin
---
2. Know your skin-type
There are a gazillion beautiful blushes in a billion different textures, each catering to a different skin type. In order for any blush to look its absolute best on you, it is imperative that you use the kind that suits your skin-type the best.
For oily skin
If you have oily skin, then powder blushes will work best on you as they will absorb any excess oil and melt into your skin beautifully. You must remember that makeup tends to not last very long on oily skin. So, if you want your blush to last all day, go for relatively heavy duty blushes, instead of minimal sheer shades. Here are our top picks:
Urban Decay Afterglow 8-hour Blush (Indecent)
Sisley L'Orchidee (Rose)
Wet n Wild Coloricon Blush (Pearlescent Pink)
For dry skin
If you have dry, flaky skin then go for hydrating cream blushes that will add a soft and natural glow to your skin while simultaneously providing a long-lasting flush. Cream blushes will melt into your skin better while powder blushes might aggravate the dryness of your skin. Here are our top picks:
Clinique Chubby Stick Cheek Color Balm (Plumped up Peony)
Lipstick Queen pH-Sensitive Color Changing Creme Blush (Frog Prince)
Yves Saint Laurent Creme De Blush (Powdery Blush)
For combination skin
If you have combination skin, then chances are, your cheeks are relatively oily. So, for best results, opt for powder blushes or even cheek stains. The oil in your cheeks will help blend the cheek stain beautifully, with a natural pinched-cheek look. Powder blushes, as stated before, will help absorb any excess oil and keep your skin from looking overly greasy. Here is our top cheek stain:
Yves Saint Laurent Pur Couture Vernis À Lèvres Glossy  Lip and Cheek Stain
3. Identify your Undertones:
Something we tend to overlook when it comes to skin-tone is the different undertones of various skin-colors. You might be fair-skinned, but still look different from other fair-skinned people. Maybe you once bought a lipstick that you've seen on one fair-skinned person, but it did not look quite as nice on you. Well, that might have happened because you have different undertones than the other person. There are three main types of skin undertones – cool (bluish), warm (yellow) and neutral (ranging from pink to grey).
If your skin has an almost blue hue to it, then your skin has cooler undertones. Alternatively, if you're skin has looks a bit yellowish, then it has warm undertones. Finally, if your skin is more pink than blue or yellow, then it most likely has neutral undertones.  A simple way to figure out if a blush has cool undertones or warm undertones is to check if the color is closer to purple or to orange. If the color is closer to purple than orange, then it has cool undertones. If the color is closer to orange, then it has warm undertones. If the blush has an almost grey tone to it (like most dusty rose shades), then the color most likely has neutral undertones.
If your skin has cool undertones then cooler shades of pink and rose will look the nicest on you as they will complement the natural blue-ness of your skin. You could also try berry-shades if you prefer slightly edgy makeup. Our top picks for blushes with blue undertones are:
Burberry Cheek Bloom Cream Blush (Purple Tulip)
Wet n Wild Coloricon Ombre Blush (Purple Haze)
Milani Baked Blush (Dolce Pink)
If your skin has warmer undertones, then peachy and coral-toned blushes are best suited for you. Pale skin with yellow undertones can very easily look a bill dull and flat. So a warm, almost fiery shade of blush will add a pop of much needed color to your cheeks, while balancing out the dullness of your skin. Here is our favorite warm-toned blush.
---
Suggested read: The ONLY 11 Exfoliating Face Scrub Recipes You Need For Gorgeous Skin
---
MAC Mineralize Skin Finish Blush (Petal Powder)
If your face has neutral undertones, then neutral toned blushes are the ones for you! You may also venture into slightly warm shades, to complement a bomb contour or bronzer. Neutral blush shades tend to be the most minimal of all the different undertones. They tend to be subtle and incredibly flattering on almost all skin tones. Here are our top picks!
Milani Rose Powder Blush (Romantic Rose)
Nars Blush (Climax)
While these tips are pretty helpful and have worked on some people before, that does not mean that they will work on you perfectly. You must always remember that every single person is different. What looks amazing on one person, may not look quite as amazing on another. So make sure you try the different tips and tricks yourself and settle with the best blush for fair skin, that make you feel the happiest and the prettiest, because that is what make up is all about – feeling good in our own skin.
Feature image source: Instagram
Summary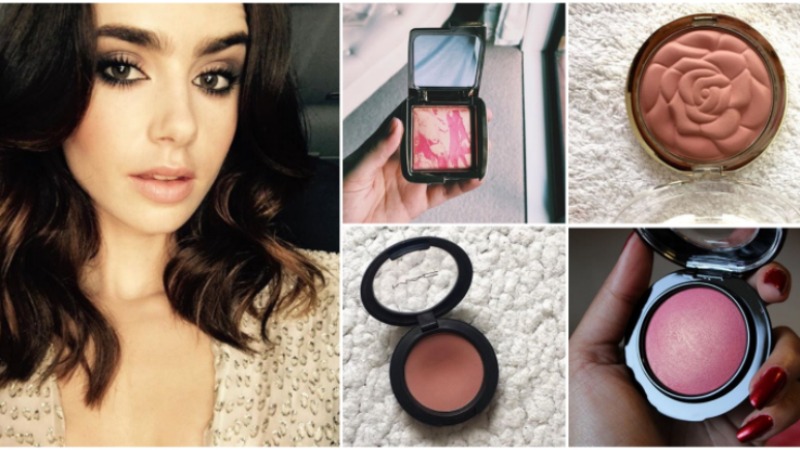 Article Name
Essential Tips For Picking the Best Blush For Fair Skin
Author
Description
Check out these essential tips for choosing the best blush for fair skin, which can amp your makeup effortlessly!