Hi there! Today's guide will help you with all that you need to know about choosing the best cream concealer for your skin tone. If you plan to read only one article which will tell you everything about the best cream concealers, then this is it. We promise we won't disappoint you.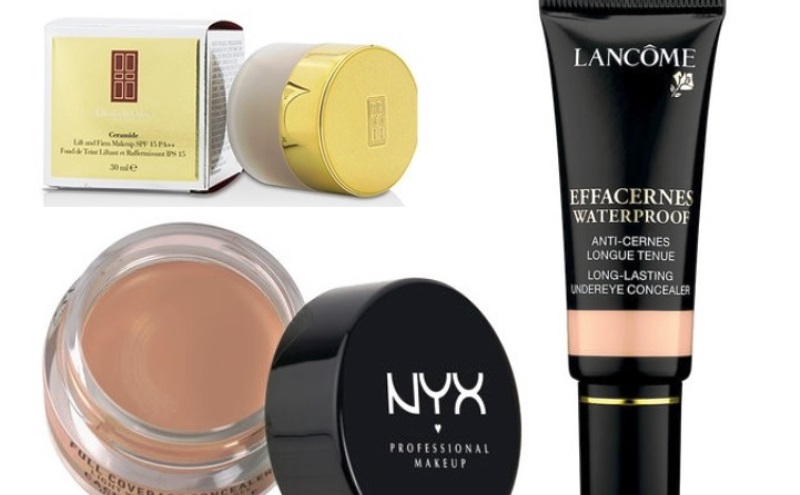 Before we tell you about the products which you most definitely should invest in, let us tell why it is so important to choose the right formula. After the foundation, the concealer is the most important beauty product that you will be purchasing. There are a number of criteria the formula has to satisfy before it makes it to your vanity bag. What are these conditions that it must fulfil?
It should help you achieve a flawless overall makeup.
It should balance your skin type.
It should complement your skin tone.
It should cover skin discolorations, if any.
It should lighten the skin around the eyes.
It should conceal the fine lines around the eyes and the lips.
It should mask blemishes, if any.
Teaming up with the foundation formula, your concealer should help you achieve an even skin tone.
---
Suggested read: All You Need To Know About Picking The Best Concealer For Combination Skin
---
Now what happens when you go for a concealer that does not match your skin tone? It will highlight your problem areas; it will make the wrinkles more prominent; and it will cause your overall makeup to look artificial and cakey.
A good concealer, therefore, an answer to your major makeup miseries.
Choosing the right concealer for your skin tone
Before we start finding you the best concealer for you skin tone, we need to determine your skin type. To know which concealer will suit you best, you need to understand your problem areas. Are your dark circles your major worry? Or is it redness? Once you have that figured, finding a good cream concealer becomes a child's play.
If you have dry skin, then you need to stay away from liquid concealers because they will give you a matte finish, making your overall makeup look drier and chalky. It will highlight your problem areas, instead of concealing them.
If you have oily skin with enlarged pores, then creamy concealers might not be your product. Stick concealers are also an absolute no-no, considering the fact that they tend to clog skin pores, which for a skin type with overactive sebaceous glands spells havoc. The oiliness of your skin, which is your problem areas and requires balancing, these concealers will make them more obvious.
For people who intend to conceal minor discoloration, a concealer with sheer to medium coverage is the most ideal. Also these concealers will help you even out your skin tone.
If dark circles under your eyes, and the fine lines around your lips worry you the most, then you need to go for a concealer shade two shades lighten that your natural skin tone. This will help even out the skin tone, though you will not see any white cast around these problem areas.
The foundation you use also plays a part in the equation that determines whether or not your concealer works for your skin tone. You need to match your concealer with the shade of foundation you use. If don't pay attention to that tiny detail, then you might end up with uneven skin tone which looks awful. It makes the makeup obvious, and that steals from the magic.
Your concealer shade needs to be a replica of your foundation shade, and as such you cannot go for concealers that leave a yellowish, copperish or even pinkish tinge as they will show through the foundation layer, exposing your makeup.
To find the right concealer one needs to experiment with a number of products. Yes, we have narrowed down the search for you, but you will need to try different shades of each product we have listed here to find your knight in not-so-shining armor. It will also make the application of rest of the formula easier.
To know the right way to apply concealers, you might want to seek help from an expert makeup artist. He or she will tell you about the newest techniques to apply your concealer, something that you need to know to master your makeup.
Now, let us have a brief look at different kinds of concealers that are available in the market.
Liquid Concealer
First up is liquid concealer, which one can easily brand as the most versatile concealer. These formulas will offer a buildable coverage, so you can apply it according to the occasion and what you intend to cover, light blemishes or dark spots. Also liquid concealers work for most skin types, which makes them so multipurpose.
Why choose liquid concealers then? Because they,
Offer great coverage which is buildable
Work for all skin types, except extremely dry skin
Offer numerous textures, such as, dewy, satin, matte, radiant and shimmer
Stick Concealer
Stick concealer, on the other hand, have a semi-solid texture and are generally richly pigmented. Since the texture is offers is thick and also creamy, if you have an oily skin type, then this is NOT your product.
Blending the stick concealer into the skin does not have to be a challenge as most people like to believe. You can use your fingers to blend in the formula, though we suggest you use a concealer brush for the purpose. Feather the edges into the skin around the blemish you are trying to hide.
The ingredients that go into making stick concealers usually clog one's skin pores. This makes it undesirable for come skin types, like oily and combination.
---
Suggested read: Everything You Need To Know About Choosing The Best Concealer For Dry Skin
---
Cream Concealer
The concealer products that we want you to try immediately are the cream concealers. They offer buildable coverage, ranging from medium to full. These come in a variety of shades, organized into a palette or as a compact.
If dark circles are your concern, then you need to try cream concealers immediately. The product also hides discolorations and evens out the skin tone seamlessly.
The blendability of cream concealers is their main selling point. You can apply it using your finger or even a sponge. But again, using a concealer brush is always the best way to apply a concealer. This ensures two things: one, you do not over apply the concealer, and two, you hit the spot the needs the product.
Let's now have a look at the best formulas you need to get your hands on RIGHT NOW!
The Best Cream Concealer For Your Skin Tone
1. Cover FX Cream Concealer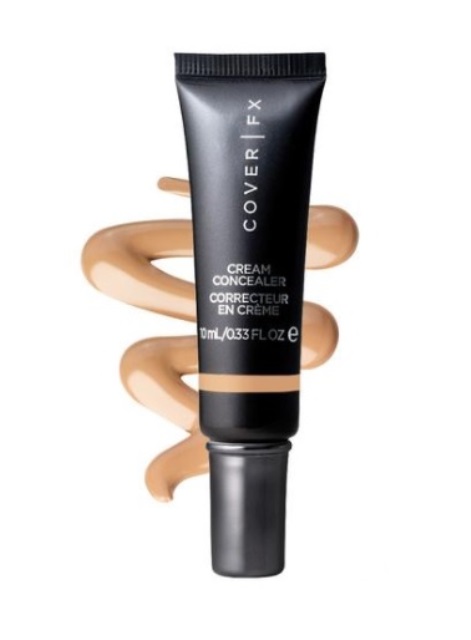 Image source: coverfx
The Cover FX Cream Concealer offers full coverage, which makes it such a good cream concealer, especially for the blemishes on the face and the dark circles under your eyes.
This cream concealer comes with 27 per cent pigmentation, and is a longwearing formula. It is designed to hide flaws with a cherry-sized amount of the product. The creamy texture of the concealer is a favorite among MUAs from all over of the world. It will blend into your skin like butter, and cover the fine lines around the lips and the eyes like a pro.
If you have a look at the ingredients which go into the making of this formula, then you will see a number of anti-aging and antioxidant elements, which make the concealer a perfect cream to lend you smooth younger-looking skin.
2. NYX Concealer Jar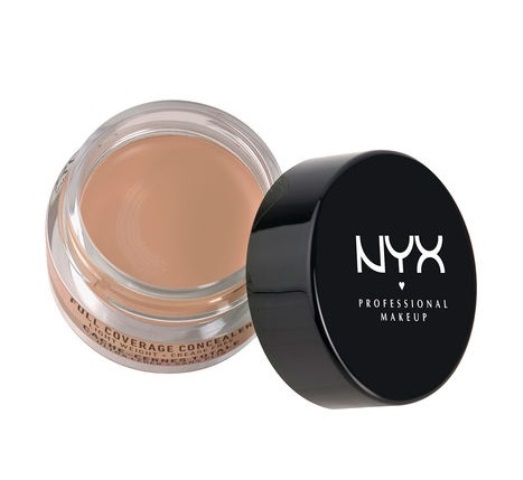 Image source: nyxcosmetics
The next cream formula that you need to try your hands on right now is the NYX concealer jar. It blurs imperfections and hides all the problem areas of your face. The concealer comes in 10 shades so you know you will definitely find one for your skin tone.
3. Elizabeth Arden Ceramide Lift and Firm Concealer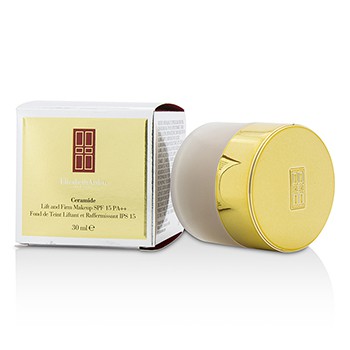 Image source: inen.strawberrynet
The Elizabeth Arden Ceramide Lift and Firm Concealer, according to the users, hides dark circles like no other formula. Some people like me expect more from a concealer than just covering dark spots or under eye circles. For folks like us, this creamy formula is the ultimate concealer to go for, because apart from fulfilling these conditions, it also smooths out your fine lines, and also improves the health of the skin because it contains vitamins A, C and E that your skin will definitely benefit from.
4. Lancome Waterproof Protective Undereye Concealer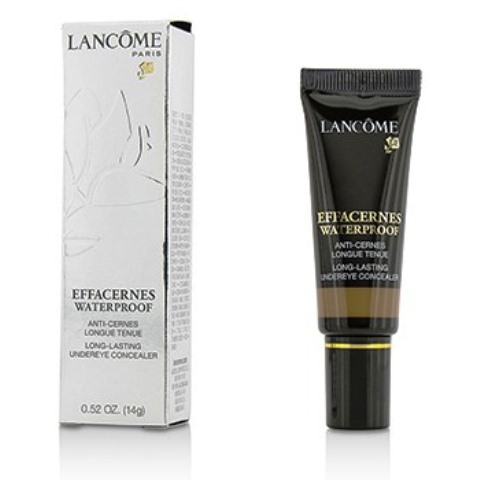 Image source: inen.strawberrynet
The Lancome Waterprood Protective Undereye Concealer melts into the skin, but does not settle into the fine lines or the creases. It is a long wear formula that lasts a lifetime, and yes, I am not joking!
This concealer is lightweight, but it will cover your base makeup effortlessly.
5. NARS Radiant Creamy Concealer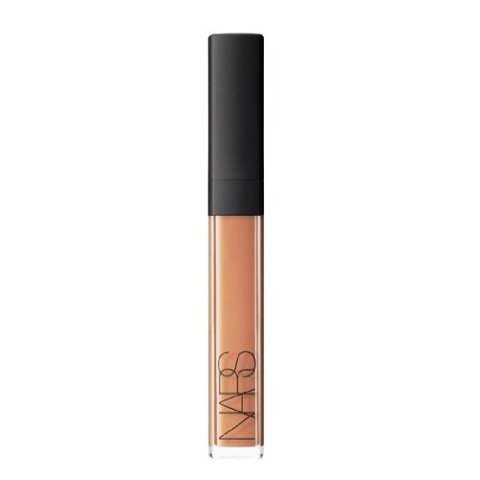 Image source: amazon.com
If redness is your main concern, then the NARS Radiant Creamy Concealer is the product you must invest in. It evens out red marks and dark spot, and covers fine lines seamlessly. It is an excellent choice for people who want a flawless makeup. This will even out your skin tone, and not leave a white cast around the lips and the eyes.
---
Suggested read: The Complete Guide On How To Choose The Right Concealer For Your Skin Tone
---
That is all we have on today's post on the best cream concealer for your skin tone. Was this helpful? Will you be recommending it to others too? If you have makeup queries that you would like to share with us, then please do so in the comment section below. Our experts will get back to ASAP.
You can also subscribe to our newsletter to receive these articles in your inbox every day.
See you again tomorrow!
Summary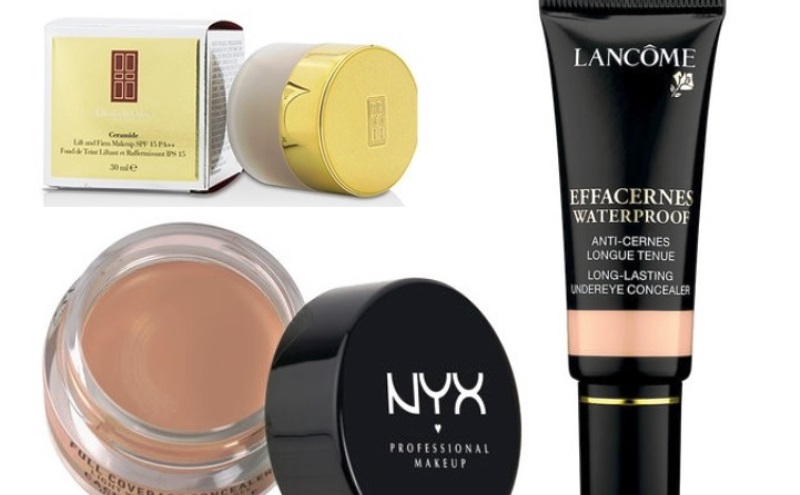 Article Name
The Absolute Guide To Choosing The Best Cream Concealer For Your Skin Tone
Author
Description
Here's how you can choose the best cream concealer for your skin tone. If you plan to read only one article on best cream concealers, then this is it.