Getting the best concealer for dry skin will require some serious research, trial and error, and making blunders before finally stumbling upon your perfect match, unless you decide to trust us completely with it.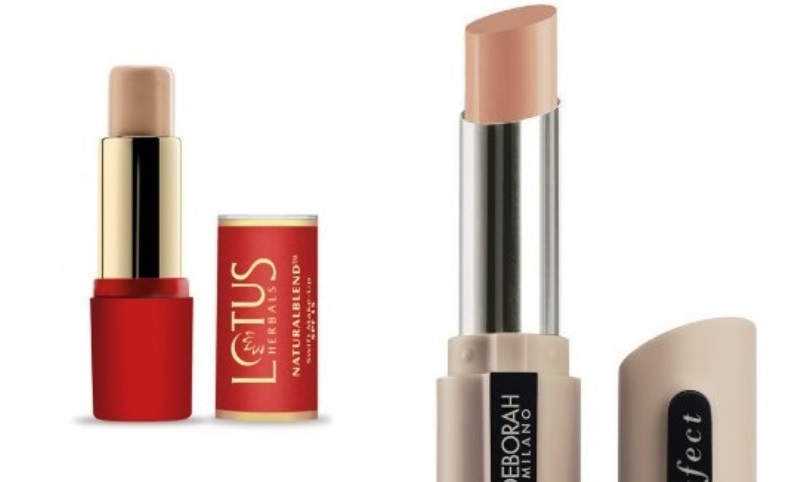 ---
Suggested read: Great Tips For Picking The Best Setting Powder For Dry Skin
---
Dry skin tends to look unhealthy, if you don't follow a good skincare ritual. So, even if you find yourself the best beauty products, they will not give you the effect they'd give if you did take care of your skin. Dry skin lacks moisture, and so it lacks the natural glow. Things might get worse if you invest in the wrong beauty products. You need to hydrate you skin, nourish it with all the elements it is missing, and put your hard-earned dough into good cosmetics. For people with dry skin, the concealer also has to hide the dark circles under the eyes, and the fine lines around the lips.
Dry skin is prone to getting irritated really fast. As a result, blemishes, marks, and red spots are quite common. However, if you are using the wrong concealer or relying on the wrong technique of applying the product, then you might be further ruining the condition of your skin.
Applying too much of a concealer to hide blemishes, also makes things worse. It will only contribute to making the wrinkles and fine lines get more prominent, thus rendering the entire makeup useless. Your concealer is supposed to hide these imperfections, and not guide the eyeballs toward them, right? While applying, keep in mind that you are not trying to highlight the problem areas.
Let us help you with a few basic tricks before we tell you about the most amazing concealers for dry skin. These tips and tricks will help you ensure that you do not commit rookie mistakes while applying the concealer on your dry skin.
1. While applying the concealer, consider the right angle
Look straight ahead into your mirror while applying the concealer, only if you are trying to conceal the zits. If dark circles under your eyes are your area of concern, then you should hold the mirror close to our face. Now bend your head down and then apply the formula. This way, you can ascertain where the shadows fall. This will give you a better idea of where exactly you should apply the concealer.
2. Begin with a very thin layer
Applying the first layer is tricky, and so, it is best if you go as light as possible. Blemishes, spots, marks and zits can be really annoying, but no matter how tempting it might get to over apply the formula to hide these spots, try not to give in to the enticement. Remember less is more as long as it covers the zits.
Start with an extremely thin layer of the formula on your zits. Now blend it in around the blemish. Over applying the product will only cause harsh lines all over your face, making the makeup look very unnatural and the concealer pretty obvious.
In case you need more coverage, add another thin layer on the first one. That should do the trick.
3. Choose the shade that suits you
People tend to give no importance to the shade of concealer that they pick for themselves. Yes, a concealer's primary function is to hide the blemishes, but if the shade of the formula does not match your skin, won't it make the concealer quite visible, and that fails the entire reason of applying that!
Concealers come in a range of colors, and if you are a novice, that might confuse you a little. However, here's a thumb rule that you can follow: Pick a concealer that is identical to your skin tone. If you want to cover your dark circles, only then go for a shade that it a little lighter than your skin color. Or else, go for a color correcting formula.
4. Use tapping motions to apply the concealer
To not over apply the formula, here's a trick you can follow. Apply the formula using light tapping motions. This will help you blend the concealer better. It will also lend you an airbrushed finish.
When it comes to applying the product, always choose a brush applicator or if the product comes with a sponge, use that. Stop using your fingers to apply products. Here's why:
You will be targeting the problem areas alone and blending the rest into the skin.
You will not over apply.
Applying the product with your fingers can cause a rubbing motion, which might further aggravate your dry skin, making the blemishes worse.
5. Know when to apply your concealer
There is no hard and fast rule as to when you should apply the concealer. It completely depends on you and your skin. To ensure that you don't end up applying to much of the concealer, then you should apply it after you've applied the foundation. This is because if your blemishes aren't very dark, then the foundation might hide them easily, and you might not need too much of the concealer.
6. Things to do before applying the concealer
Some people think using a hydrating concealer for their dry skin frees them from the responsibility of moisturizing their skin. Well, I am just going to burst that bubble of yours! You have to prep you base if you want the concealer or the rest of the makeup to work for you.
---
Suggested read: The Complete Guide On How To Choose The Right Concealer For Your Skin Tone
---
Best concealer for dry skin
Here are our top five pick:
1. NYX Concealer In A Jar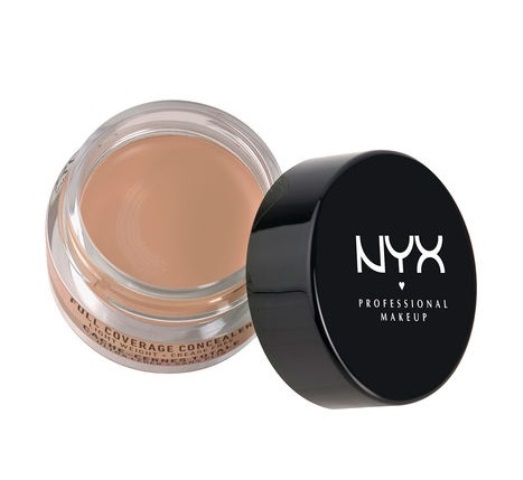 Image source: Amazon 
The first product on our list is the NYX Concealer In A Jar. This is a budget makeup product, so you need not worry about the dough you will be spending on this. Also, it is the best product which should be on every one's holy grail of products, so think of this as an investment and not an expenditure.
The concealer is a cream-based concealer, and it comes in a jar, obviously. The best thing about the formula is that it hydrates the skin, and makes it look and feel healthier. It will not contribute to drying the skin further, unlike other makeup products. Getting the right shade of the concealer, to make best of it.
2. Colorbar Full Cover Concealer
Image source: Amazon 
Our next find it the Colorbar Full Cover Concealer. It is similar in properties to the NYX product. It too comes in a jar and is creamy. The product will moisturize your skin really well, while also concealing your blemishes like a pro. The formula glides on the skin so smoothly that blending it in will not be a problem at all, leaving no trace of the fact that you have applied a concealer.
The product is also non-comedogenic and free of artificial fragrance. This ensures that it will not be harsh on your sensitive skin. The formula comes with an SPF Factor of 35, which is an additional benefit of using this concealer.
3. MAC Studio Finish Concealer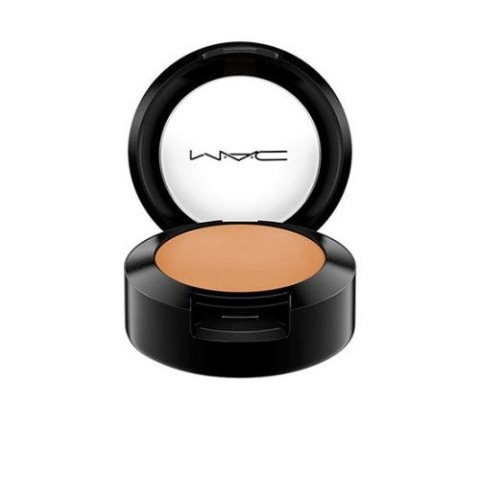 Image source: Amazon 
MAC Studio Finish Concealer offers great coverage and keeps the skin healthy and radiant. It will not clog your skin pores, though the coverage it offers is amazing. The formula is packed in a tub and it also has an SPF factor of 35, making it a great option to avert the harmful radiations of UV rays from the sun.
The range of shades available are crazy, so finding yourself a suitable match won't be a problem at all!
4. Lotus Herbals Natural Blend Swift Makeup Stick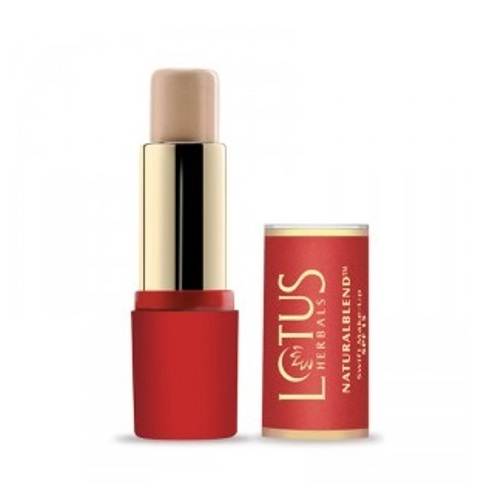 Image source: Amazon 
A natural formula, the Lotus Herbals Natural Blend Swift Makeup Stick offers medium coverage, and can be easily applied over the blemishes and spots. It is travel-friendly and compact, and renders a matte finish on your skin. It makes the skin look healthy by offering a natural glow and radiance.
The product claims to be a highly effective shield against the harmful rays on the sun. It is made from botanical extracts, and so, is not harsh on the skin.
5. Deborah 24 Ore Perfect Concealer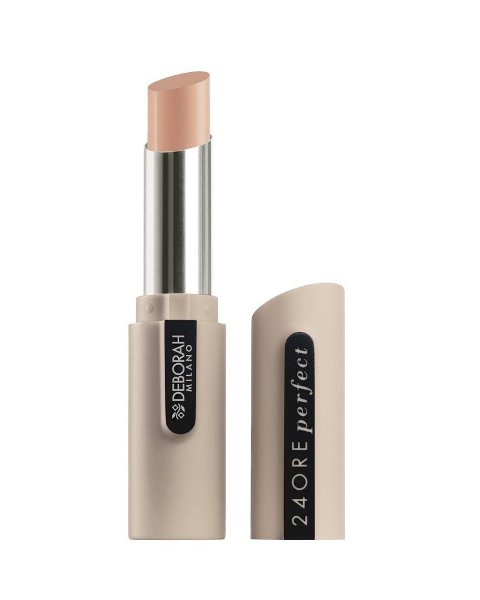 Image source: Amazon 
The last product on our list is the Deborah 24 Ore Perfect Concealer. It offers a full coverage, which makes it extremely useful in hiding dark circles under the eyes. It has a creamy texture, due to which it nurtures the skin making it healthier and glossier.
The formula does not clog pores; in case you were worried about that. It lends a matte finish, and is free from harmful chemicals which can trouble the skin.
---
Suggested read: The Ultimate Guide On How To Pick The Best Concealer For Oily Skin
---
That is all we have on today's post on the best concealer for dry skin. Was this helpful? Will you be recommending it to others too? If you have makeup queries that you would like to share with us, then please do so in the comment section below. Our experts will get back to ASAP.
You can also subscribe to our newsletter to receive these articles in your inbox every day.
See you again tomorrow!
Summary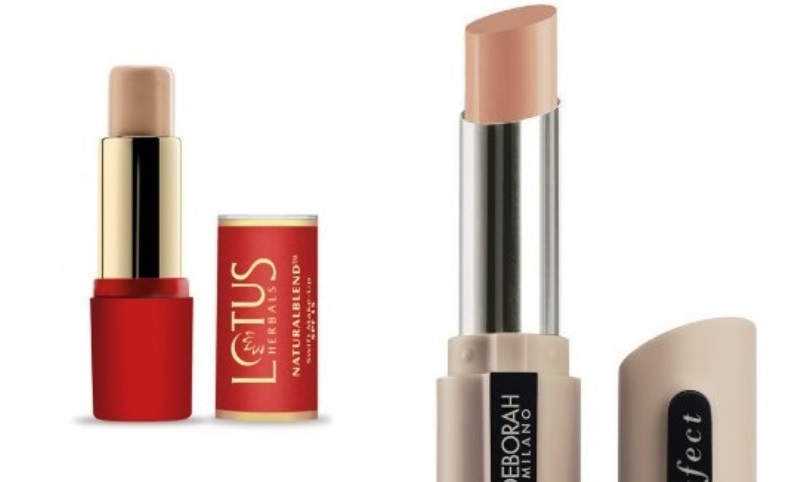 Article Name
Everything You Need To Know About Choosing The Best Concealer For Dry Skin
Author
Description
Getting the best concealer for dry skin will require some serious research, trial and error, unless you decide to trust us completely with it.