People with oily skin have a tough time applying makeup. The excess oil makes it a real struggle. You can fight this battle more efficiently by using moisturizers, foundations and finishing powders that are oil-free and which offer a matte finish. These products need to be specifically designed for oily skin. You also need to keep blotting paper and pressed powder handy if you want to thwart off that extra shine through the day.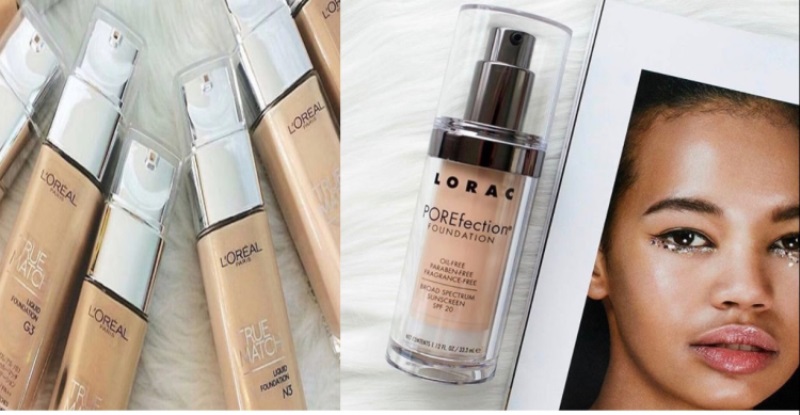 Applying the best foundation for oily skin will improve your complexion. Also, if you pick one that suits your skin type the best, it is going make a huge difference in the way the overall makeup turns out.
---
Suggested read: How To Pick The Best Foundation For Your Dry Skin
---
The key is to start a skincare routine for yourself that involves moisturizes and toners which are meant for oily skin. This way you can keep your skin prepper and primed for makeup.
Many people believe that foundations clog the skin pores, and this can be catastrophic on the complexion which is already unbalanced. However, this depends on the product that you use Foundations from Estée Lauder and Laura Mercier are light as a feather and glide onto the skin. They do not cake up, so you need not worry about looking too made up.
People with oily skin should always pick a foundation that offers a matte finish. This is because products with matte finish will absorb the excess oil and moisture off your face. If you are looking for a product that will give you instant results, then you should go for Clarins and Chanel. These also offer amazing coverage which is smooth. Products from Clarins and Chanel need not be reapplied as they are long-wearing. Many don't know this, but reapplying foundation can further wreak havoc on oily skin.
In today's post we will help you pick the best foundation for your oily skin, one that will keep the oil and the shine under control. But before that, let us help you with some tricks that will help you with makeup application on your oily skin.
Makeup tips for oily skin
1. Use a concealer
Concealer is a must for oily skin as oily skin is more likely to develop breakouts and blemishes. You should invest in a liquid matte concealer which will help reduce the blemishes. This concealer will also prevent the formation of new breakouts.
You should use a concealer brush to apply the product around the eyes to conceal the dark circles, and to lightly touch the breakouts and cover them.
You can apply a liquid concealer on this to provide additional coverage. This should be followed by powder foundation and then another layer of liquid concealer.  Sealing the makeup is necessary for oily skin, and so you should apply a final coat of powder foundation to set the makeup.
Cream concealers are a complete no-no.
2. Use a foundation that is specifically designed for oily skin
You will need a foundation that is formulated for oily skin and as such, is long-lasting. This foundation will help you create a smooth complexion and also reduce the excess production of oil by the sebaceous glands. So when you buy a foundation for your oily skin, the words you need to look for in the label are oil-free, mattifying and non-comedogenic. Non-comedogenic means a formula that does not clog the pores.
When applying the foundation, apply just a thin layer using a large powder brush. Make sure you cover your face and your neck evenly. You should be applying the powder in circular, dabbing motion. Do not rub.
If you think you need additional coverage, then use clean sponge to dab the powder onto your skin.
3. Apply finishing powder
You need to apply a loose finishing powder that is translucent matte and provides a barrier between the makeup and the oily skin. Begin by pouring a cherry-sized amount of the powder on the container's lid. Now use a kabuki brush and apply a coat of this powder over the layer of foundation. The coat should be a thin one and should be applied by moving the kabuki brush in circular motion. You should go from inside of your face to the outside.
4. Add some flush to your cheeks
Applying a matte-finish blush will lend your face a lustrous glow and also help fight the battle against excess oil. Use a blush brush to apply the product on your cheeks in circular motion.
Do not invest in blush that leaves a shimmery effect as that will make the skin look extremely shiny. Pick powder matte blush over a cream one as the latter will not last long on your oily cheeks.
Now that we have shared some makeup tricks for your oily skin, let us help you pick the right foundation for your skin.
People with oily skin have a real struggle finding the right foundation for themselves. They need a product that not only controls the excess moisture, but also ensures that the makeup stays in place, throughout the day.
The reason why makeup does not stay the way it was applied, throughout the day, is more than often, because of the foundation. If you choose the wrong formula for your skin type, then you should be ready for your makeup to slip and slide down you face. According to Daniel Chinchilla, a celebrity makeup artist who works with Ariana Grande says,
"Some of the most common mistakes that people with oily skin make is wearing the wrong foundation. They choose foundations that are for dry skin or formulas that have a glowing finish to them. You should definitely stick to foundations that are matte and possibly oil-free."
---
Suggested read: This Guide On Picking The Right Foundation Will Keep You From Making Rookie Mistakes!
---
Best foundation for oily skin
Here are our top 10 products that are the best bets for oily skin.
1. Surratt Beauty Surreal Skin Foundation Wand
The first on our list is Surratt Beauty Surreal Skin Foundation Wand, which, according to MUA's around the world, is a makeup equal of an Instagram filter that brings out the best in you.
This formula offers a semi-matte finish that leaves your face with a glow that is not greasy but appealing.
2. Make Up For Ever Mat Velvet + Mattifying Foundation
You need a foundation that is shine-free if you don't want your skin to look like a glazed donut! Go for a formula that will not quit but stick around the entire day. Make Up For Ever Mat Velvet + Mattifying Foundation is magic in a tube. It prevents the excess release of oil, and provides full coverage.
3. Giorgio Armani Beauty Power Fabric Longwear High Cover Foundation Spf 25
This foundation by Armani is a cult-favorite, why shouldn't it be! It is a formula that smoothly glides on the skin. It feels like velvet and controls the excess production of oil like a pro, thus preventing the foundation from settling in the fine lines around the eyes and the lips.
4. Bareminerals Matte Foundation Spf 15
This matte formula from Bareminerals is a keeper! It is a powder and yet it feels as smooth as cream on the skin. It stops the release of excess oil and also prevents the skin pores from clogging up.
5. L'Oreal Paris Infallible Matte Foundation
The next product on our list is by L'Oréal. The Infallible Matte Foundation is an extra shine-free formula that does not leave your skin looking dull and flat. It offers a demi-matte finish and covers imperfections, if any, like a pro. It lasts as long as 24 hours and requires no touch-ups or blotting paper, which makes it a personal favorite.
6. Estée Lauder Double Wear Stay-In-Place Makeup
This foundation formula is the best bet for people with oily skin. You can apply this even during hot sultry days and expect it to stay intact through the day. It makes you skin look free of excess moisture and prevents the humidity from ruining your makeup.
7. Maybelline Fit Me! Matte + Poreless Foundation
This formula is a drugstore staple. It prevents the skin pores from clogging and as such leaves them invisible. It is also kind on the pocket!
8. Lorac Porefection Foundation
Prepared with an amalgamation of vitamins A and E and some papaya extracts this product not only renders the skin free of excess oil, it also fights the early signs of ageing.
9. Clinique Acne Solutions Liquid Makeup
This formula by Clinique performs two important tasks simultaneously. It prevents the release of excess moisture which caused breakouts, and treats blemishes.
10. Tarte Amazonian Clay 12-Hour Full Coverage Foundation Spf 15
This formula contains Amazonian Clay which easily absorbs the extra oil from the skin and prevents skin pores from getting clogged. It however, does not dry up the skin. It offers a coverage that lasts up to about 15 hours, which is fantastic, right?!
---
Suggested read: The Complete Beginner's Guide To Determining One's Skin Tone
---
That is a wrap on today's post on how to pick the best foundation for oily skin. Did you find this useful? Let us know in the comment section below.
To receive these posts in your inbox, sign up for our daily newsletter today.
See you again tomorrow.
Summary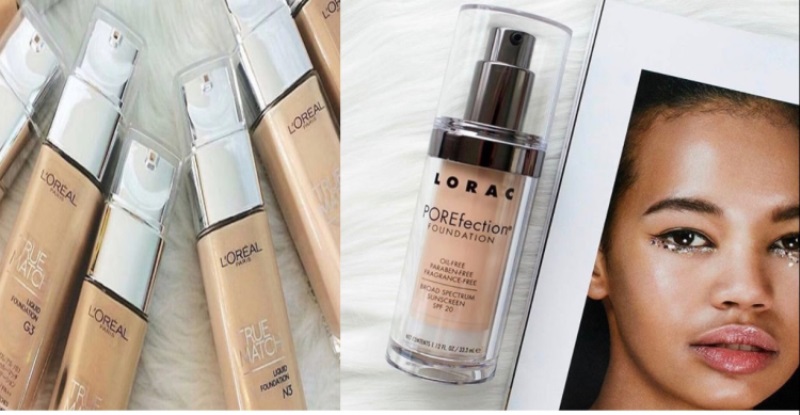 Article Name
Everything You Must Know About Choosing The Best Foundation For Oily Skin
Author
Description
This guide helps you pick the best foundation for oily skin, and also tells you how to ease the application of the product on your oily skin.