To dye your hair right, all you need to do is follow the instructions on the packet that the dye comes in. But, knowing what to do before and after applying dye, is the tricky part. If you would read just one article on how to color your hair, we suggest you read this. It covers everything that one needs to know and follow before and after dyeing their hair.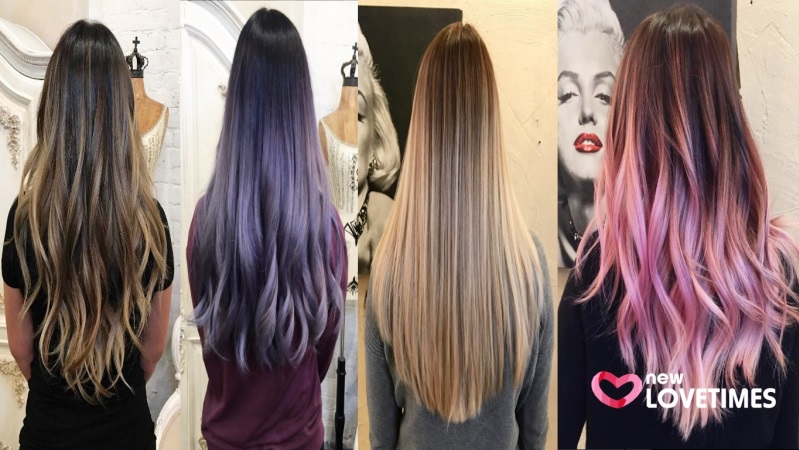 If you find this guide useful and if it actually saves your time, then do share it with your friends.
---
Suggested read: The top 10 MUST HAVE hair styling products & how to use them, on your own
---
Things to know or do before you color your hair  
1. You should wash your hair 24 hours before you dye it
Washing your hair, a day before applying the dye allows the sebaceous glands in your hair to work and produce natural oils. This, in turn, helps the color bind with your hair more effortlessly, making it last longer.
While washing your hair 24 hours before color application, do not use conditioner if possible because the conditioner can remove your natural oils. This makes it difficult for the color to bind with your hair. People with dry hair can condition their hair for five minutes, every day, a week prior to dyeing their hair.
2. Choosing the right color
There are like a million shades that you can pick from, but only a few (or may be just one) will give you the look you desire. For those of you who are trying hair color for the first time, it is best to stick to a hue that is no more than 2 shades darker or lighter than the natural color of your hair. You can also try coloring your hair using semi-permanent dye, if you aren't still confident about the dyeing business. If you mess up your look using a semi-permanent or temporary dye, you don't have to live with it for too long. Temporary dyes wash out after 8 to 12 shampoos, while semi-permanent ones can be washed away with 24 to 26 rinses. But remember you need to apply the dye on damp hair.
3. Avoid dye stains from messing up your clothes and home
If you want to protect yourself, our carpet, your sheets and favorite tee from blotches of auburn or cherry red, then this section is for you. Before you start performing art on your hair, cover all the things that you think might get the stains, and put newspapers on the floor. You should also have a stack of paper towels by your side, so that you can quickly clean up if the color spills. Wear an old (least favorite) t-shirt because it is easier to get dye on whatever you are wearing than on your hair!
4. Throw a towel around your shoulders
If your least favorite t-shirt is also too precious to be ruined, put a color cape or a towel around your neck and spread it on your shoulders. This will avoid color from bleeding onto your tee. The color cape can be easily bought from a beauty store.
For those you picking a towel over a color cape, remember to pin the towel in front of your neck.
5. You need to comb your hair well
There shouldn't be any tangles left in your hair, so brush your hair well. This also makes the dye application easier and ensure that the hair is evenly dyed.
6. Before applying the color to your hair, coat your ears, neck and hairline with Vaseline
A good substitute for Vaseline is a conditioner r a lip balm. This can be considered an optional step; however, applying a Vaseline coat makes rinsing the color off your skin, easier.
7. Wear a pair of gloves
If you get yourself a dye kit from your local store, the you should find your gloves in the kit. But you can even buy them separately. It is essential to wear gloves while dyeing the hair or else, you will end up staining your hands.
8. Mix the dye in a bowl or the supplied bottle
Generally, the box of dye comes with an instruction slip. You can follow the directions provided on the slip to apply dye. The box kits, usually, come with bottles that can be used to mix the color. Following the instructions, combine the ingredients in the bottle, and then shake the solution to mix well. If you kit does not come with a bottle, you can use a bowl to prepare the dye in.
9. You might need a developer
This depends on your de. Check the instruction slip provided and see if you need a developer. The developer is usually provided in the kit, and if it is not, then you can get it from your local store. Choose a 20 percent developer.
Things to know or do after you color your hair
You applied the dye, and you got the color you wanted. Now, how do you improve the texture of your hair that seems a little rough post-dyeing? Well, with the right beauty products, effective hair rituals and homemade hair moisturizers, you can have the best of both worlds.
1. Condition your hair
After you dye your hair, you need to condition it, properly. Usually, the hair color kits come with a conditioner. But if don't find one in your kit, then there is nothing to worry about, you can use your regular condition too. After applying the conditioner, leave it on for three to five minutes, and rinse off with cool water.
This step is imperative because dyes are hard on the tresses, and not following this step can leave them rough and dry.
2. A deep condition treatment can work wonders
Use a deep conditioner once every week. You have to continue your regular conditioning routine, simultaneously. If your tresses have oily roots, then just apply the conditioner on your hair tips. Let the serum be for a few minutes, and then wash it off.
You can also use a leave-in conditioner. Just dab it on your hair or spray it on your damp hair and the job's done!
3. While showering your hair, begin with warm water and finish with cold water
Yes, you read that right. When you wash your hair with warm water, it opens up the hair follicles. Finishing up with cold water closes the pores again. While the warm water helps the hair absorb moisture, the cold water helps keep the moisture inside.
4. Use home-made moisturizers
Here are a few home-mad moisturizers that you can use to restore the health of your hair after dyeing.
Eggs are super hydrating owing to the protein and lecithin in them. Also, they strengthen hair roots, preventing breakage. To prepare egg hair smoothener, mix three eggs with two teaspoons of honey. Add to this mic four teaspoons of coconut oil. You can use olive oil as a substitute for coconut oil, if you want. Now apply this mix on your hair and leave it on for half an hour. Wash your hair thoroughly, and let it dry naturally.
You can use coconut oil, olive oil, almond oil or even castor oil to condition your hair. If you don't like their smell, you can add a few drops of fragrant essential oils to them while applying. Take a few strands of the oil of your choice, and rub it onto your scalp, and then gently on the body of your hair. Before applying the oil, you can even heat it in a microwave to increase its absorption. Leave the hair on for 4 to 5 hours, after which you need to wash it off thoroughly.
Mash up some avocado and banana to make the best hair conditioner. Banana strengthens our hair and makes it healthier, while avocado nourishes it, making it softer and shinier. For this remedy, add two teaspoons of an oil of your choice and mix it with a portion of mashed avocados and bananas. Apply the mix to your hair and leave it on for half an hour, after which, rinse your hair with care.
Apple cider vinegar acts like a restoring agent for a number of problems, among which one is loss of hair texture. It restores the pH of the hair. It strips away the unhealthy synthetic products that may have been slabbing on your hair. It properly cleanses your tresses making them look cleaner and healthier.
---
Suggested read: The beau idéal guide on how to fake plump lips like Kylie Jenner's
---
Hair color options
If you are trying to improve your hair color or change it completely, then this section will help you make the best pick. We have divided the section in 4 basic natural hair colors and listed the hair dye colors that suit each.
1. Blonde
This is one of the palest tinges of blonde that has hints of ash and pale green and blue undertones.
This one's close to yellow-blonde, and is best for those with warm skin tones as well as those with light skin tones. But if you do go for this one, then you will have to tone your hair regularly because yellow tinges tend to turn brassy, very quickly.
If you have rosy undertones, the beige shades of medium champagne will work best for your hair because the green and blue tinges of the color will complement the ruby undertones of your skin.
2. Brunette
Your hair is highlighted two to three shades lighter than your original hair color and highlighted.
To get this, ask for light brown base and then add highlights just around your face out to the hair ends. The highlights should get lighter towards the hair tips.
This comes with a dark brown base and light auburn, caramel-ish highlights. The color frames the face, the mid-length of your hair and its tips.
For honey brown look, get gold and honey highlights over your natural medium brown hair.
Color your mid-length and hair ends with a color two or three shades lighter than your natural brown. Ad chestnut brown highlights, here and there.
3. Black
Typically works on people with darker skin tones. But if you want it to be a statement look, go for it. Even people with light skin shade can make jade black work. If you have blue undertones, however, steer clear of it.
People with brown or olive skin tones look great with dark golden brown hair. If it has light tints of honey-gold, then it will give your hair a warm look.
4. Red
This rich hue looks great on those with medium skin tones. Dyeing the hair medium auburn means you might have to color your browns a light shade of copper.
If you have cool undertones, you should pick the reddish cinnamon color dye. It fades quickly, so you got take care of a few things. First, the shampoo you use should be for color-treated hair. Second, wash your hair as little as possible.
What's new? 
Here is what's trending in the hair color world:
1. Blorange
Offering a color between blonde and ginger, blorange is taking the ahir color scene by a storm this year.
2. Blonde-Gray
Evan Rachel Wood is paint Holly-Town blonde-gray with this hue, which needs to be one of your 2017 hair goals!
3. Ash Brown
The gray craze will rule the hair color world, and ash brown is a great way to become a part of the fad. If you have cool skin tones and pink undertones go for ash brown without even thinking twice.
4. Goldilocks hue
This color looks like it grew out of your roots, and it's neither too white nor bight, but just right!
5. Bronde
This hair trend will never die, and that is good news! It shimmers in the light and looks chocolatey in shadow, what more does one need from a hair color?!
---
Suggested read: Here are the best anti-static hair products for the nippy season
---
6. Overgrown Root
If you do get this, then make sure there is a five-inch chunk between your hair root and the color, to get the edge right.
7. Mocha Latte
This color makes your hair look like a freshly brewed mocha latte with a dash of gold.
8. Amethyst Roots
For those who want to have some fun, consider the Amethyst Roots! But you should dye your hair platinum blonde first to get the best out of this trend.
That's a wrap from us. We would really love to know whether this guide was helpful. Your feedback and opinion are crucial for us. Sound off in the comment section below!
For more on makeup tips, tricks and trends, sign up for our daily newsletter today! Ciao!
Summary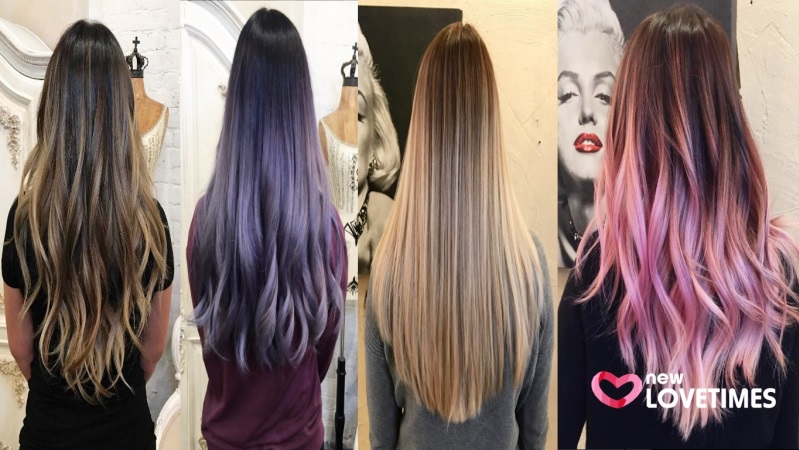 Article Name
Everything You NEED To Know Before And After You Color Your Hair
Author
Description
From all that you need to prepare your hair before dyeing, to how you can condition it once you color your hair. This guide helps you with everything!