With the athleisure trend in full swing, it isn't just about getting the right sneakers, gym kit and workout clothes on. Your ruffled bun just doesn't cut it for the gym look anymore. Of course, you don't need to look like you are headed out on a date but sweating off some calories can still get shortlisted to the killer lookbook, if only you knew where to get the sleek gym hairstyles from.
With NLT giving you a daily dose of be-YOU-ty, you don't have to worry about scouring through the web to get your gym hairstyles game on point. Just bring out your notebooks and make a note of these chic and easy workout hairstyles and get ready, set and sweat- in style:
---
Suggested read: Trendy braided hairstyles we are lovin'
---
1. Mohawk braid pony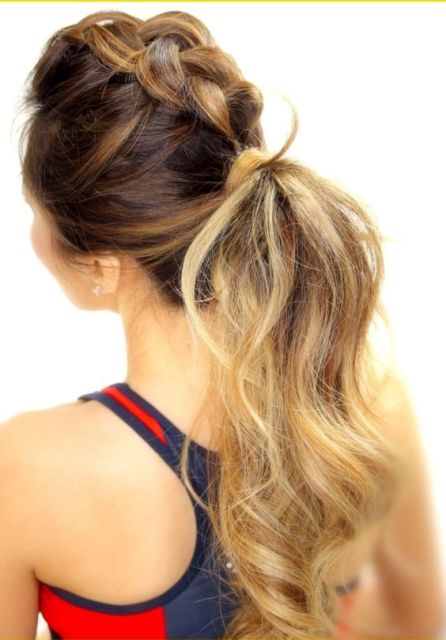 Image source: Pinterest
A messy pony with a twist is always a good idea to amp up energy when the high-intensity training routines are trying to get the best of you. Twist your way in and nail the workout with your mess-ier attitude that proves nothing's good enough to 'mess with ya.' That's right!
2. Pilates hair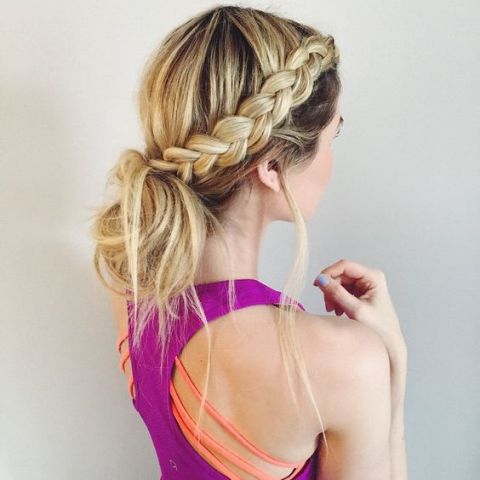 Image source: Pinterest
Tousle your locks for a touch of flirtatious fun for the low-intensity and low-effort workouts. Look fashionable, yet not too edgy with this glam-gym hairstyle that knows how to make the 'work' in working out fun and fashionable as f*ck!
3. Faux-Dutch braid
Image source: Pinterest
Kickbox your way fit with an impeccably braided sleek look that says you know to hold up your own and beat all else, in style!
4. The double dose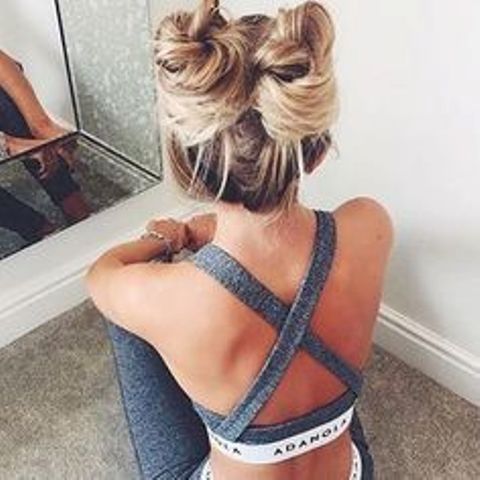 Image source: Pinterest
With double buns making a comeback (for good reason), wear your own tousled and twisted space buns so you can confidently declare how you have no room (umm, space..) for shortcuts!
5. Looped pony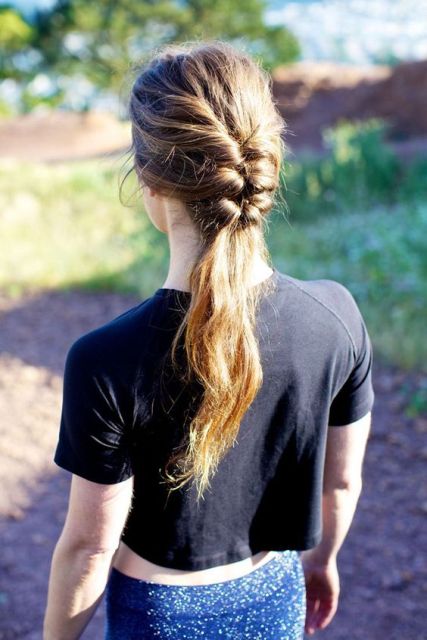 Image source: Pinterest
Go for an effortless look with this easy-to-wear looped pony that is sports-friendly and shall keep you charged up all day to whip yourself into shape.
6. Pumped up pony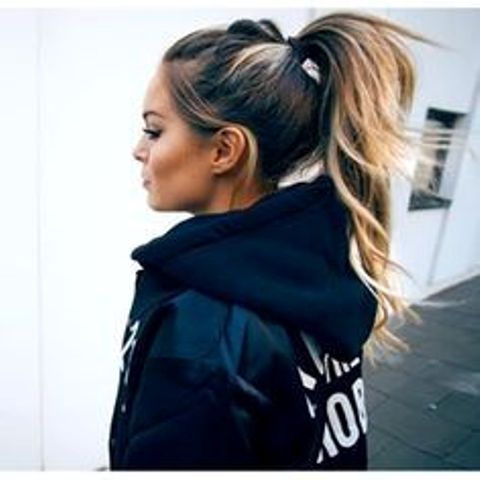 Image source: Pinterest
The higher, the longer- the better. Add a dash of infectious energy to your locks that will sway as you rock those cardio jam sessions, so everyone around also knows to amp up their own energy levels and come, meet you on your plane!
7. Loose sideswept braid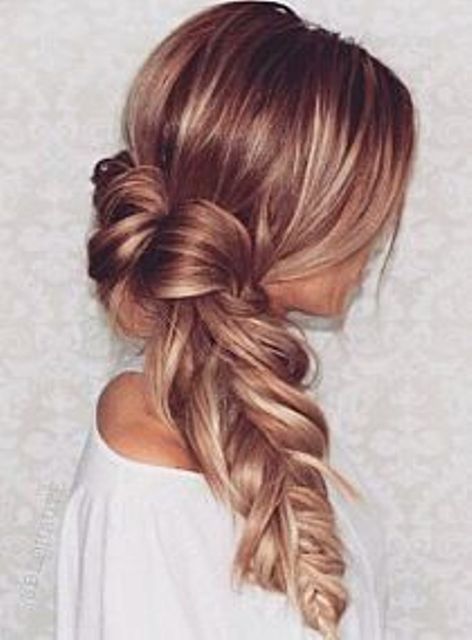 Image source: Pinterest
Channel your inner Aphrodite in the gym by twisting your tresses into this loose sideswept braid, for those times when you know you are going to go easy with pumping the iron and a lot 'hard-er' with the on-the-go moments. Fitting for such a day at the fitness center, no?
8. Braid wave pony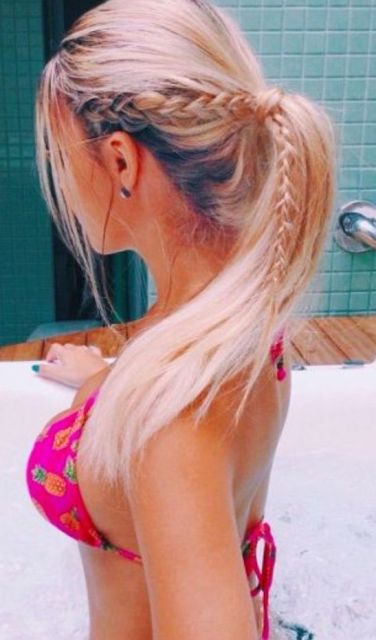 Image source: Pinterest
This workout favorite has stood the tests of time for a reason. Low effort+ low maintenance+ glam results = gym hairstyles goals achieved!
9. Twin braid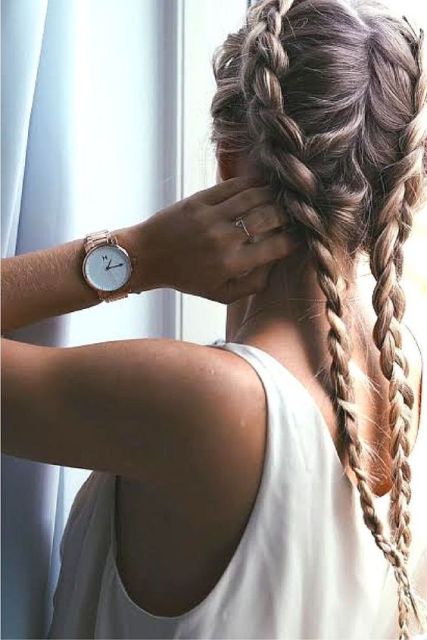 Image source: Pinterest
Classic French braids are a stylish way to sweat it out while remaining chic as a rigorous workout session sends a drizzle down your spine.
10. Twisted pony party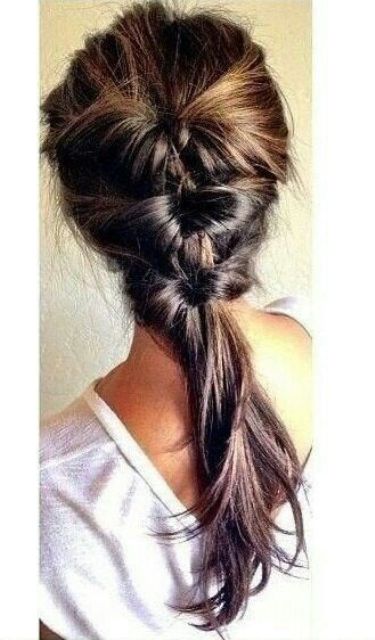 Image source: Pinterest
Breathe life into the standard single braid (ugh, so boring) with this plait-worthy twist that makes both the gym and after-gym place a ready-to-go affair!
11. Top knot-ch trio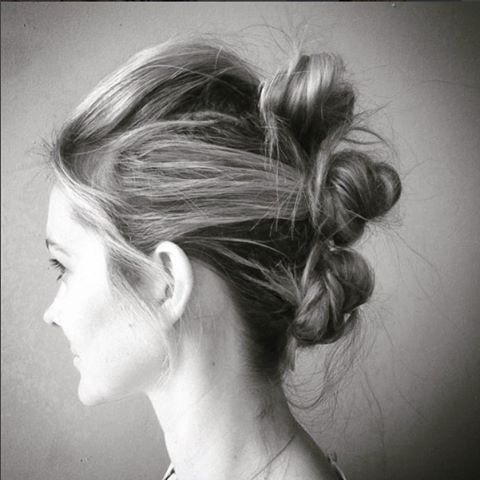 Image source: Pinterest
You can't go wrong with a classic bun- but since we are moving out of the rut and into the experimental arena, play around with this triad of rolled buns. The vertical arrangement ensures you aren't wearing a lot of weight atop and a good holding spray and bobby pins do their job to make sure they don't roll right out, while you are cycling or jogging!
12. Up-braided high pony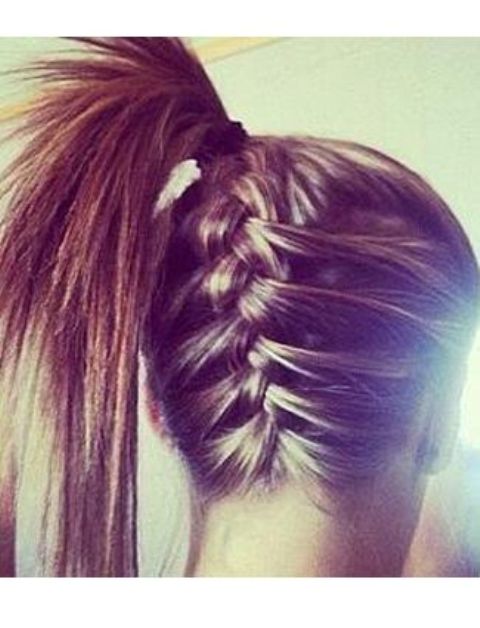 Image source: Pinterest
Upgrade your gym game with this up-braided high pony that ensures those stray strands don't disturb you while you are doing your chest presses or holding out your own with modified kettle bell exercises.
13. Athletic braids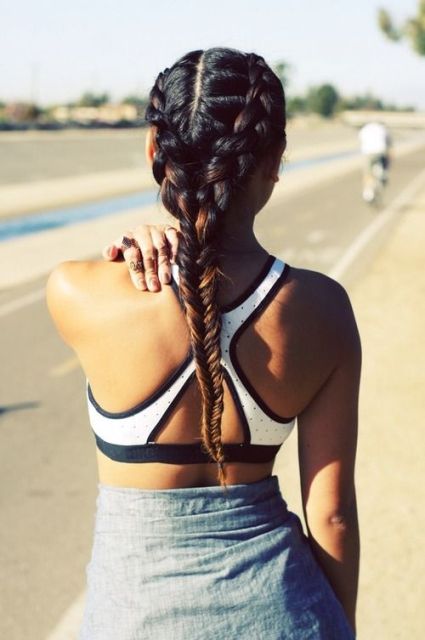 Image source: Pinterest
A sexy athletic look for your next spin session- this one makes for the perfect blend of athleisure and athleticism in one neat, fun package! Think you are game? We say bring it on!
14. Puff braid pony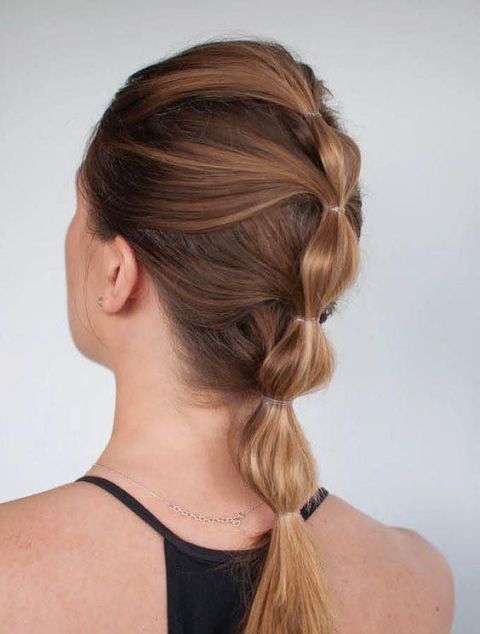 Image source: Pinterest
One of our favorites on the list, this flirty and fun gym hairstyle makes for a minimal yet sporty updo that cannot go wrong, no matter the workout you have on the schedule.
---
Suggested read: 19 most flattering short hairstyles for oval faces you MUST try
---
15. Mesh braid pony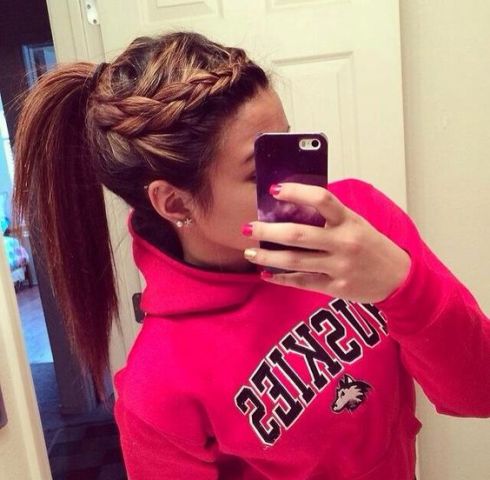 Image source: Pinterest
If you wish to remix and old style to birth a new one, this mesh-net on the scalp with a sidebraid woven into a high pony gives you just what you need. Trail the mesh all the way into the braid and interlock it in your high pony for a flirty twist and a sporty feel, rolled in one.
Which of these easy workout hairstyles are you wearing to the gym? Tell us in the comments below.
Featured image source: Youtube
Summary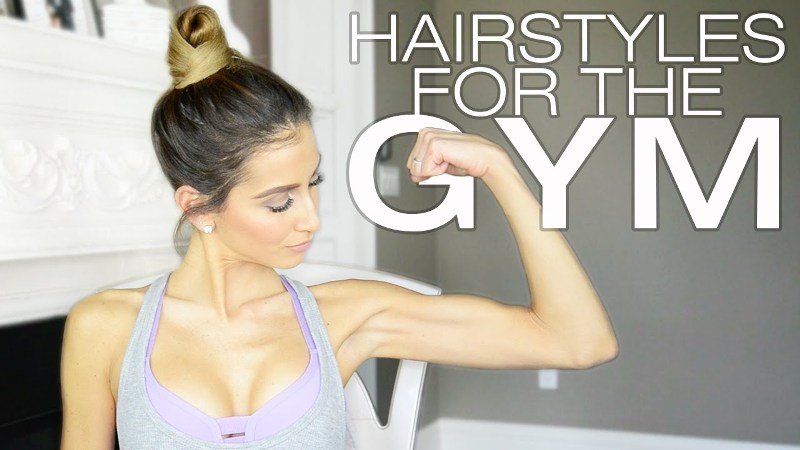 Article Name
15 Chic And Easy Workout Hairstyles That Are NOT The Ruffled Bun
Author
Description
Sweat off those calories in style, with NLT-approved sleek yet easy workout hairstyles!