Surprise marriage proposals usually end in a resounding 'YES,' and inevitable happy tears. Awwww, right? Well, not so much for this LA dude, who decided to pop the question to his girlfriend with a McDonald's marriage proposal – in between two buns – on the patty of a Crispy Chicken Deluxe sandwich! Needless to say, the girlfriend in question rejected the proposal.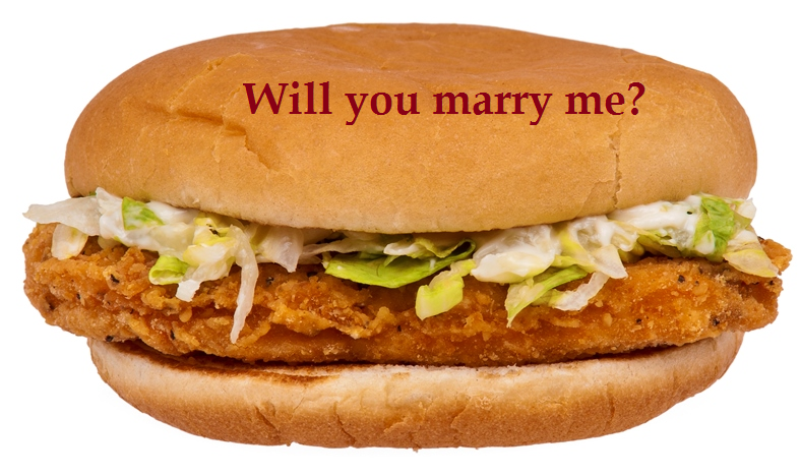 Image source: Google, copyright-free image under Creative Commons License
The uploaded video of the failed McDonald's marriage proposal is accompanied by Joseph's writing that says:
"I met my girlfriend 2 years ago in LA. I've never been good at planning in advance which is why we wound up ending our first date at this exact McDonalds."
He further goes on to write:
"She joked for months about how 10 years down the road I would probably propose to her in a chicken nugget box so I thought she would love when I surprised her this way."
But, ouch!
"She didn't love it like the way I thought she would."
A big OUCH!
---
Suggested read: This sweet Post-it proposal will make your day!
---
Most probably inspired by the memory of their first date, Joseph decided to pop the question with the help of McDonald's by convincing them to place the ring on the patty of the chicken sandwich. Joseph placed a dash cam to record the whole debacle.
In the video that Joseph Ann uploaded, the couple is seen waiting for their order at a McDonald's Drive Thru, and then he asks his girlfriend to check if they've got his order right. That's when she realizes what's happening.
Image source: Youtube
At first, she's speechless, at a loss for words to find the ring there, but she gathers her wits about her and says, "This is a joke."
She continues, "You're not serious," covers her mouth in astonishment when she realizes that he absolutely is. Alternating between laughing and half-sobbing, she exclaims, "This is not what you do! You can't ask me to marry you in a chicken sandwich."
Image source: Youtube
He goes on to admit that he thought she'd love the surprise, and that he'd even asked her father beforehand as well.
Though it seems like the relationship might not hold out for long, there just might be hope for Joseph to plan another proposal that does not involve a McDonald's chicken sandwich! At the conclusion of his remarks, Joseph writes, "We agreed to wait longer until it's time to get engaged."
Check out the cringe-worthy video of the failed McDonald's marriage proposal here:
Better luck next time, Joseph!
Featured image source: Google, copyright-free image under Creative Commons License
Summary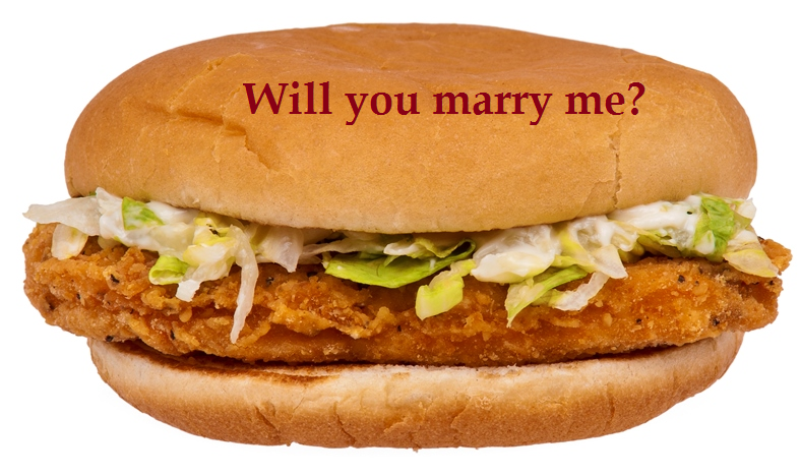 Article Name
This Failed McDonald's Marriage Proposal Makes You Cringe!
Author
Description
Asking someone to marry you is one of the most important questions you ask in your life. But this failed McDonald's marriage proposal is cringe-worthy!