Elaborate marriage proposals are all the rage these days. From a virtual reality proposal to a time capsule marriage proposal to a Post-it proposal, we've seen it all. While most proposals are sentimental and the right amount of mushy, others are caught on video and go viral, being shared multiple times. And this is one such proposal that has touched hearts where a 5-year-old son helped his dad propose to his girlfriend. 
These days, where almost every other proposal that happens is uploaded onto the web, seems like the individuals involved care more about their fifteen minutes of fame rather than their promise to commit to the relationship. Hey, I'm not judging; to each his own. If the sort of ostentatious and slightly stressful kind of public proposals are what rock your boat, who am I to say otherwise!
Image source: Youtube
The whole proposal takes place atop a beautiful mountain, while the three of them are eating pancakes. The 5-year-old son walks toward his father's girlfriend and offers a wrapped gift, asking her to open it. When she does finally open it, out falls a Cyclon Raider from Battlestar Gallactica with an engagement ring dangling from it.
The woman is stunned into silence, while the kid asks her a few times, "Do you want to marry my dad?" How adorable is that! When the girlfriend gets over her shock, she runs over to embrace her fiancé, while the kid is still trying to untangle the ring from the toy!
This marriage proposal where this father sought his son's help in taking it forward is truly heartwarming. A marriage may be between two individuals, but when children from previous relationships are involved, it becomes doubly important to have them on board with the marriage. Building a new life while you're already responsible for a whole other human being is truly a wonderful thing, which takes lots of courage. A parent is always stressed about how their relationship/marriage will impact their kids. But this man is very lucky because the kid is so excited about his father's remarriage, that he assisted his dad with the proposal. What more could the man ask for!
---
Suggested read: This Disney World proposal will make you go awwww…
---
Check out the video where the adorable son helps his father propose to his girlfriend (the video is in Norwegian; subtitles are available in the settings):
What do you think of this adorable marriage proposal where a 5-year-old son helped his dad propose to his girlfriend? Tell us in the comments below!
Featured image source: Google, copyright-free image under Creative Commons License
Summary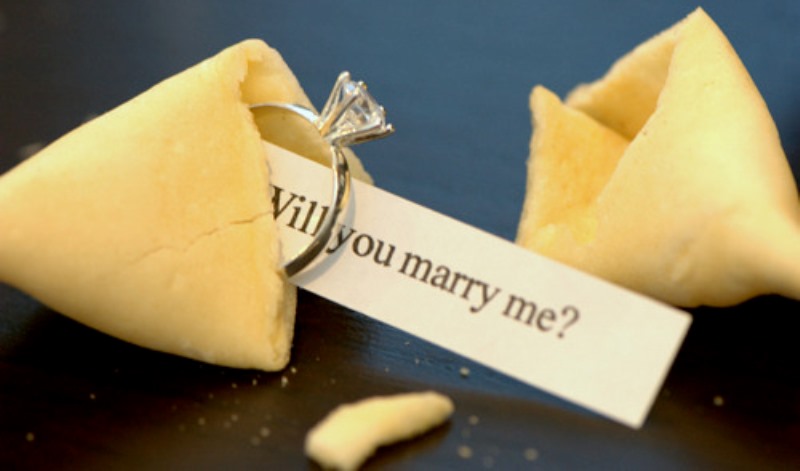 Article Name
5-year-old Son Helped His Dad Propose To His Girlfriend
Author
Description
This adorable 5-year-old son helped his dad propose to his girlfriend. Watch the heartwarming video here.