A romantic relationship between a professor and their student has been the theme of many a romance novel, including the popular Gabriel's Inferno series. The main attraction to this theme is the forbidden fruit aspect of it. It's human nature to crave something that has been expressly forbidden. Right from childhood, we struggle with this craving – a small candy that we're not supposed to eat before dinner, or a movie that is strictly for adults, or a lurid novel that has all the elements of making it a risqué one.
Image source: Google, copyright-free image under Creative Commons License
---
Suggested reads: Most romantic lines from literature
---
Most universities have in place a policy advising against professor-student relationships turning romantic. But now, the prestigious Harvard University has come out with a revised policy banning such romantic entanglements between its professors and undergrads. Harvard's largest division, Faculty of Arts and Sciences, which comprises the undergraduate Harvard College and many other graduate departments, has revised its policy making it explicit that it is not okay for professors to sleep with the undergrads.
The old policy, which simply warned against 'amorous relationships' between faculty and students or junior colleagues, did not ban them explicitly. But the new policy, announced recently, is very clear, with no room for ambiguity:
"No FAS Faculty member shall request or accept sexual favors from, or initiate or engage in a romantic or sexual relationship with, any undergraduate student at Harvard College."
One interesting point to note here is that the university does not ban all relationships between professors and graduate students; just the ones who are being supervised or taught by a professor in some way. In such cases, the professors and graduate students may enter a romantic relationship as long as 'the supervision has concluded and, if applicable, a final grade on the student's supervised academic performance has been submitted to the Registrar.' The same guidelines hold true for relationships between graduate students teaching undergrads.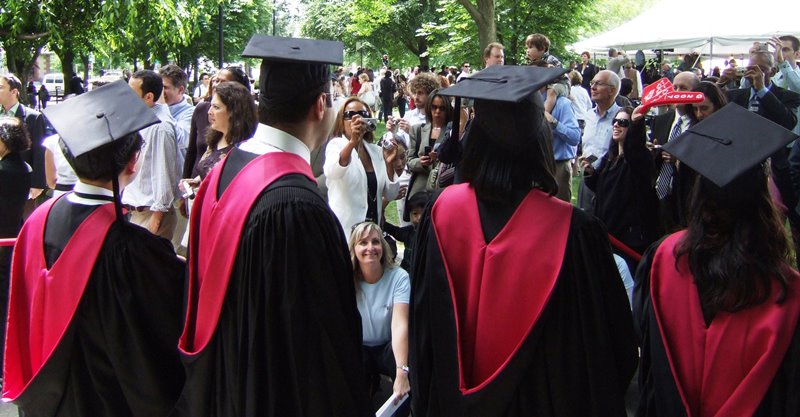 Image source: Google, copyright-free image under Creative Commons License
Harvard's Faculty of Arts and Sciences Committee on Sexual Misconduct Policy and Procedures came to the conclusion that the existing language on 'relationships of unequal status' wasn't strong enough. "Therefore, the Committee revised the policy to include a clear prohibition to better accord with these expectations," Harvard said in a statement.
Alison Johnson, the professor who heads the committee that made these changes in the policy, summarized it to the Boston Globe:
"If you and I are sitting next to each other on a ski lift, and the sparks are flying, and it turns out I'm a professor in the history department, and you're a senior at the computer science department at Harvard, now we are done," she said. "No more sparks. I ski off to the left, and you ski off to the right."
---
Suggested read: These Indian Harvard students went topless for a cause
---
And it's not just Harvard that's banning sexual relationships between professors and undergraduates. Other schools like University of Connecticut, Arizona State University, and Yale University, have also issued similar bans. A spokesperson from Yale told Bloomberg that since the ban was put in place back in 2010, the university had disciplined several faculty members.
Further, Professor Alison Johnson said,
"Undergraduates come to college to learn from us. We're not here to have sexual or romantic relationships with them."
The ban comes at the heels of an investigation initiated by the US Department of Education against many prestigious colleges, including Harvard, where mishandling of sexual violence complaints are being investigated. In a separate investigation, the government agency found that Harvard Law School had violated these federal policies. And the probes are part of a larger movement to address campus sexual assault. Further, the university itself is looking inward, reviewing its harassment policies and also making changes as to how it investigates sexual assault allegations.
It remains to be seen how strictly the university adheres to this new policy.
Featured image source: Google, copyright-free image under Creative Commons License
Summary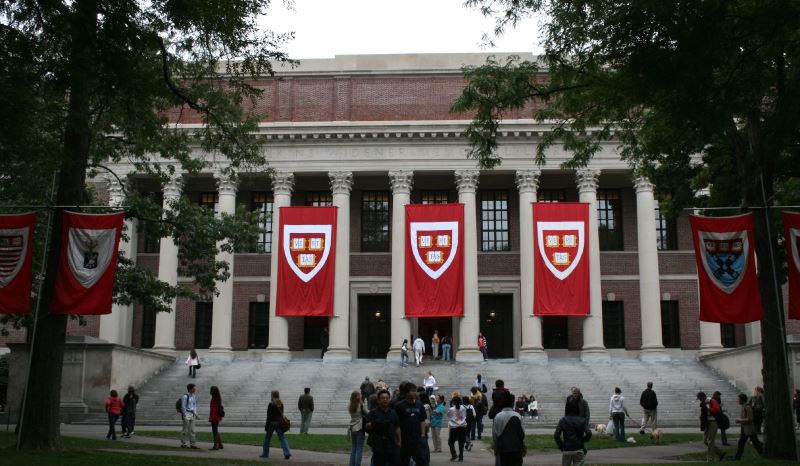 Article Name
Harvard University bans sexual relationships between professors and undergrads
Author
Description
Harvard University is the latest among a string of other universities which has banned sexual relationships between faculty and students.