Chanel Les Beiges
Sisley Phyto-Touche Illusion D'ete
Clarins Bronzing Duo
If you have dry skin, which has the tendency to breakout often in acne, then you need to steer clear of powder bronzers. The formula of powder bronzers can oxidize with your skin to cause even more acne and pimples and the like. For situations like these, you can always resort to cream-based bronzers, which have a moisturizing and matte-ing effect on the skin. It has a smooth, airy finish if you know which brands to choose, and can sooth the acne to give it a less intimidating effect. Here are some of our favorite brands of creamy, liquid bronzers.
Pixi by Petra Multi Balm Sheer Sculpt Lip & Cheek in Cocoa
Bare Minerals Bareskin Sheer Sun Serum Bronzer
Giorgio Armani Maestro Liquid Summer Bronzer
3. Consider what you are dressing for: The last and final thing you need to consider when investing in the perfect bronzer, is how long you expect your bronzer to last on your face. You should know that no matter how amazing the brand of your makeup is, the longer it is on your face, the more it is going to adversely affect your skin, so you need to choose your products with care, either way.
If you are dressing for a long day out, where you won't have time for frequent touch ups, neither will you be able to remove your makeup if your skin starts feeling itchy or heavy, then you need to go for lightweight formulas. These should typically be dependable, light and hydrating formulas with minerals, which sit easy on your skin, and doesn't cause a disaster even if it is on for 12 hours. It should ideally give you a light, bronzed up glow, which adds the right amount shadow to your face. Here is what we suggest.
Urban Decay Beached Bronzer
Benefit Hoola Matte Bronzer
NARS Bronzing Powder
If you are looking to dress for a special evening, where you need your bronzer to do its thing for a couple of hours. In this case, even if you have acne-prone skin, you can for heavy-duty shimmery bronzers, which make you look like an actual goddess. You might need to touch up these colors after a while, and when you go to bed, you have to make sure to remove it. However, even a couple of hours is enough to cause damage to your skin, so here are some of the safest bets that we think could give you some heavy duty performance, while going on easy on your skin.
---
Suggested read: All The Top Tips For Choosing The Best Setting Powder For Acne-prone Skin
---
Givenchy Healthy Glow Powder Bronzer
Seventeen Instant Glow Shimmer Brick
Marc Jacobs Omega Bronzer
If you have been completely lost trying to find the best bronzer for acne-prone skin, we hope now that you have found a place to start at least. These are the most basic, fundamental guidelines which can help you look like a glam queen, while at the same time, help you protect your skin from further breakouts!
Featured image source: Instagram
Summary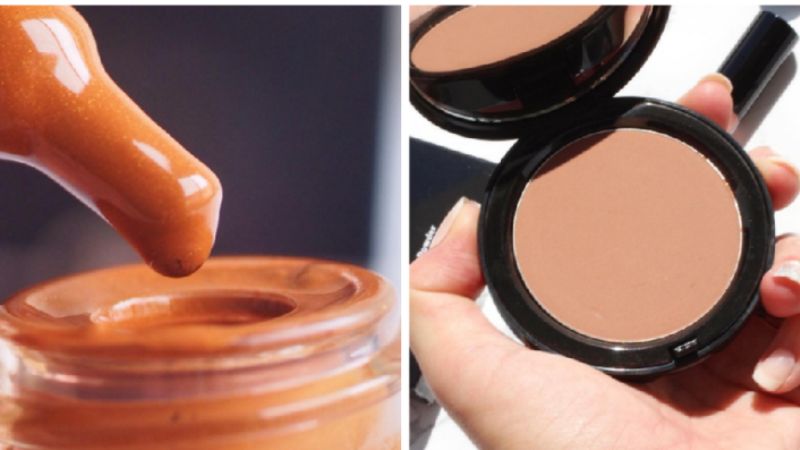 Article Name
How To Choose The Best Bronzer For Acne-Prone Skin
Author
Description
People who have sensitive skin can now buy the best makeup products with this handy guide to buying the best bronzer for acne-prone skin!