Until quite recently, I was the one to give liquid lipsticks a hard pass. But I can blame that on my Taurean tendency to resist change and choose the familiar and comfortable each time. Enter the Kylie lip kit and the beauty scene in my personal realm has done a complete 180. Now, you can find me wearing these liquid formulas, almost exclusively. Although not much of this transformation is owing to the fact that liquid lipsticks have become forever-ubiquitous, I am particularly impressed by the sheer variety of these liquid formulas in the market that undergo constant improvisations to offer so much more than the original punch of opaque, long-lasting finish! Personally, I love the matte finish, the budgeproof element that takes touch-ups out of the picture and the sheer variety of lippies to choose from. What more could a girl ever want, eh?
---
Suggested read: 12 stunning ways to pull off the brown lipstick
---
If you, too, are looking for a dab of color and fun on your pucker, you must check out our top picks for the best liquid lipsticks that are irresistible:
1. Matte Lip Paint in Fame, $17, available at Coloured Raine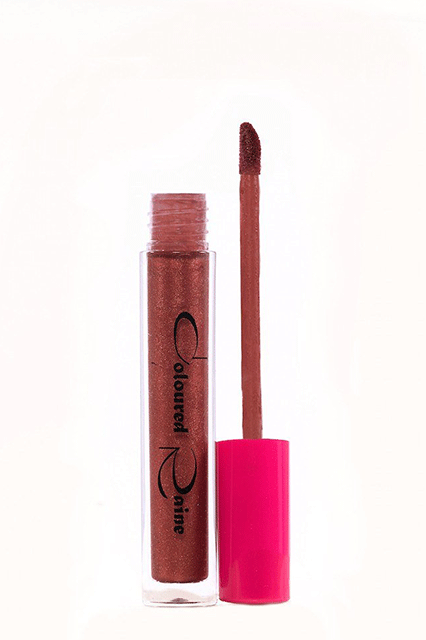 Image source: Coloured Raine
For those looking to find a dupe of a shade on the Kylie set for less, this Coloured Raine lipstick is a perfect match. It is a tad watery, but once it has set, it gives you just the fierce finish you want to draw all eyes on yourself!
2. Lip Whip in Yogurt Berries, $20, available at Beauty Bakerie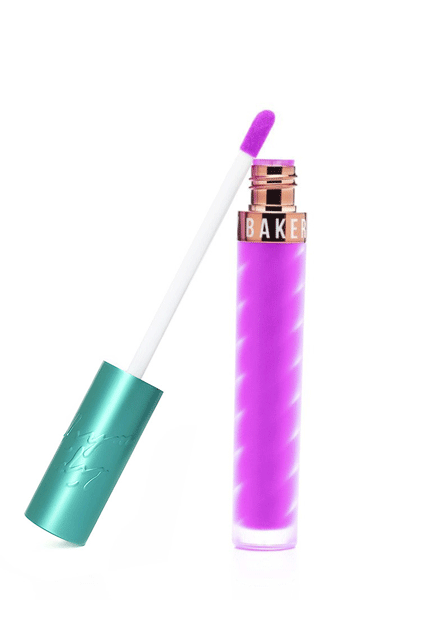 Image source: Beauty Bakerie
This indie brand's liquid lippie formula is a special kind of long-lasting that shall never dries out to leave behind clumpy creakiness. If you want a liquid lippie that shall stay on, come rain or shine, Beauty Bakerie is the way to go. The sheer assortment of shades is a pure delight to behold. In fact, we'd say there's one perfect shade to color every mood for us moody mavens.
3. Liquid Lip Velvet, $34 by Burberry, available atSephora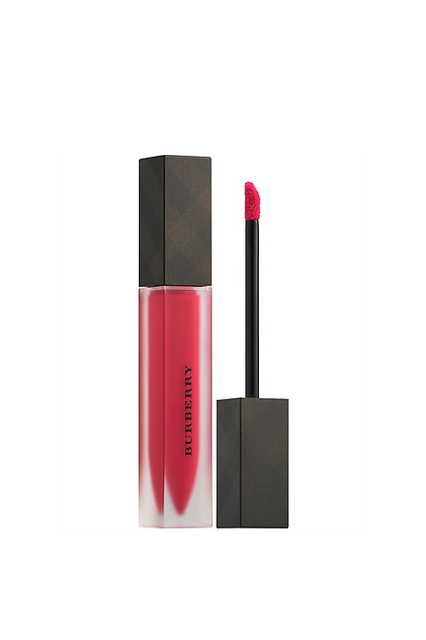 Image source: Sephora
Hyperpigmented, this super-light yet super-matte longlasting lippe is all your prayers for a brezzy-applicator-for-liquid-lippies answered. Not only does it bathe your lips in luscious matte color that's extremely light, the doe-foot applicator seals the deal in one easy swoop!
4. Liquid Matte Lipstick, $20, by Huda Beauty available at Sephora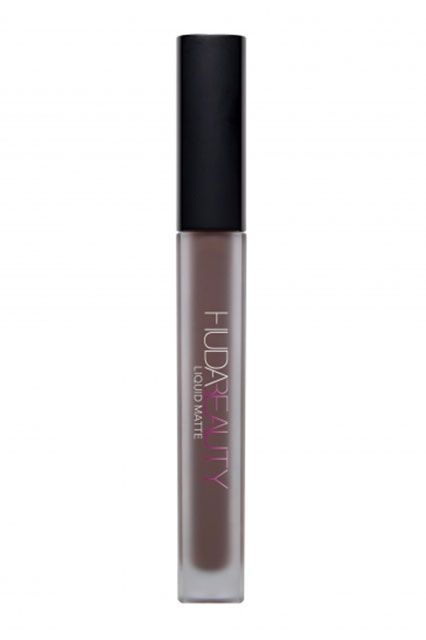 Image source: Sephora
Huda Kattan's eponymous range of makeup contain sonme of our favorite liquid lippies in the market. Not only are the shades unique, the formulas are light and easily wearable- leaving your lips hydrated for all the hours of wear.
5. Everlasting Liquid Lipstick, $20, by Kat Von D available at Sephora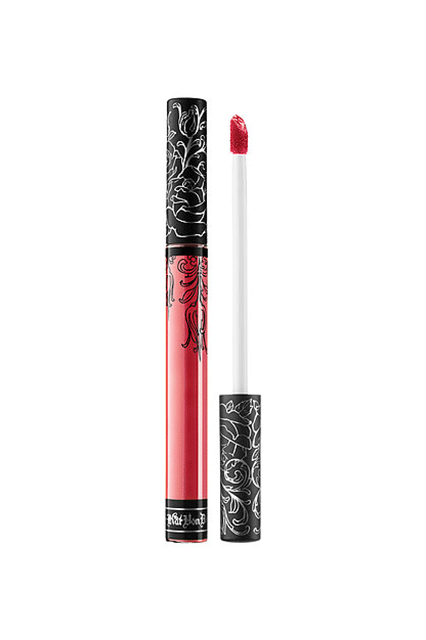 Image source: Sephora
You didn't think that we were going to draw up a list of the most coveted liquid lipsticks in the market and forget Kat Von D, did you? Of course, the cult shade 'Lolita' is hard to lay hands on but the entire assortment contains hues as good as any other. We are particular fans of the deep rose hue shade they have christened 'Berlin.' Universally flattering, it is a timeless hue that can light up your lips like every season's spring.
6. Tarteist Glossy Lip Paint, $20, available at Ulta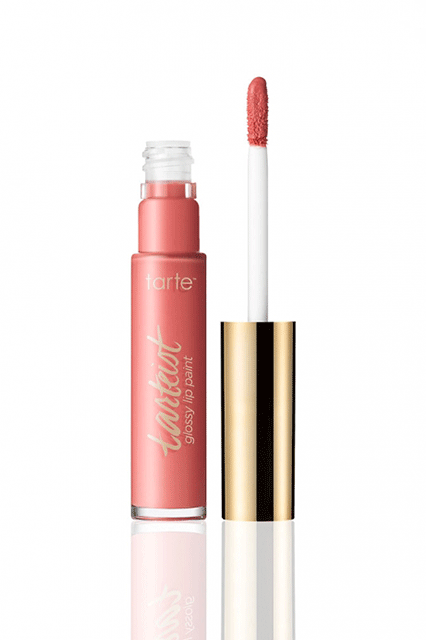 Image source: Ulta
If you don't think feminism needs necessarily be divorced from the feminine, you are my kinda gal! And since you are a woman after my own heart, I shall give you this light as a balm formula and let you in on  a special secret. It not only colors your lips in a lovely hue- it delivers on shine (a major minus (or plus- the way you see it) in most liquid formulas) without making your lips feel like they are bathed in glue!
---
Suggested read: 16 makeup tips and tricks for people who wear glasses
---
7. Always On Liquid Lipstick in Bawse, $24, available at Smashbox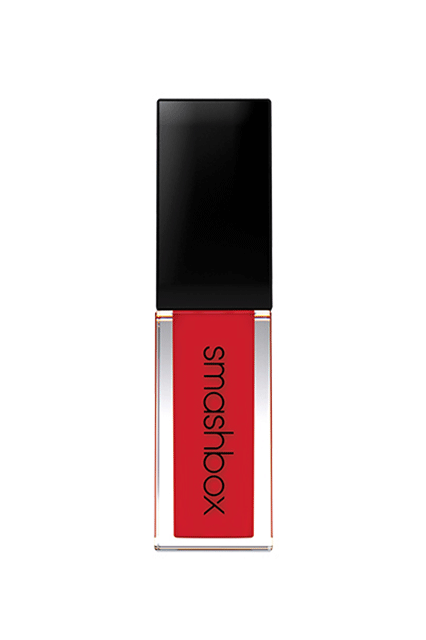 Image source: Smashbox
What's a woman without her red lipstick, huh? This gorgeous liquid lipstick from Smashbox not only renders the red hot fantasy alive but its trowel-shaped applicator makes the much-desired 'precision' from liquid formulas a piece of cake.
8. Amore Matte Metallic Lip Crèmes, $9, available at Milani Cosmetics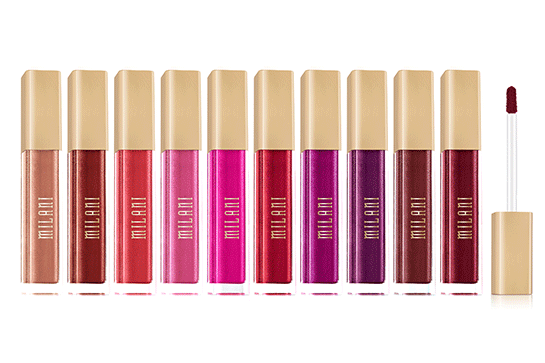 Image source: Milani Cosmetics
Another brand that's been making waves on the beauty scene with its wide range of liquid lippies, Milani is all set to conquer with its crème formulas that not only provide long-lasting color but keep your lips hydrated for as long as you choose to flaunt the hue!
9. Velvet Lip Cream, $9.99, available atH&M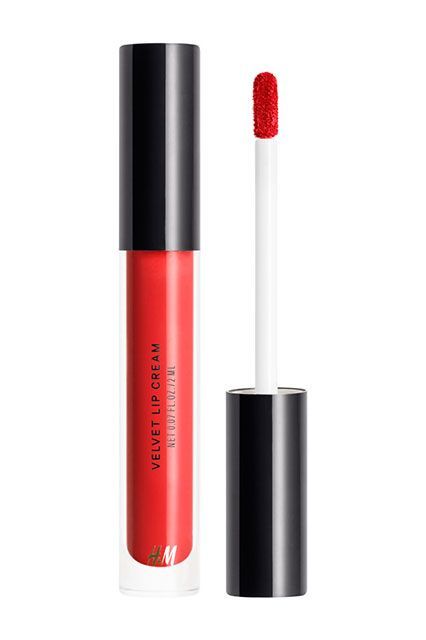 Image source: H&M
If you'd discounted H&M's makeup section, go back! A staple in the makeup kit of all makeuop junkies, these dreamy 'velvet' delights truly live up to their moniker. If you wish to achieve a flawless, luscious finish in a single swipe, this is your pick!
10. Matte Liquid Lipstick in Chocolate Wasted, $18, available at Dose of Colors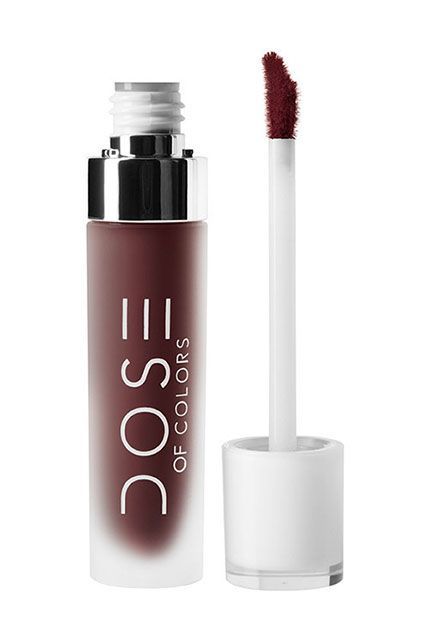 Image source: Dose Of Colors
An indie brand that seems to have been playing it under the radar for a while, we cannot have enough of its velvety liquid formulas. They splash a healthy dose of velvety matte color on your lips without leaving them parched and dry. The color is rich and we are especially partial to this chocolaty shade that can give Kylie's True Brown K shade a run for its money.
11. Velour Liquid Lipstick in Androgyny, $18, available at Jeffree Star Cosmetics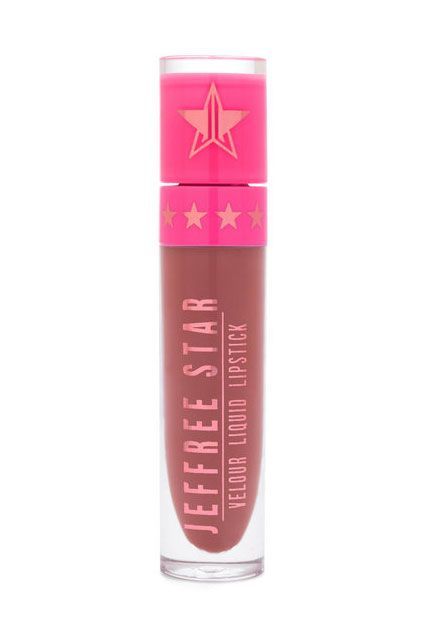 Image source: Jeffree Star Cosmetics
You might not get your hands on this one as Jeffree's liquid lippies enjoy such widespread popularity that they are swept off the shelves within a few hours of arrival. If you are comfortable with wearing all the shades on the spectrum on your lips, we say you'd be smiling through-and-through during your shopping stint on his site. From deep reds, violets, greys, whites and blues- the man has everything on the platter for grabs. Our favorite is a plum-mauve shade called Androgyny but you shall be spoilt for choice with a range that includes the likes of 'm Nude, Prom Night, Blow Pony, Rich Blood, Gemini and Unicorn Blood.
12. Lip Cover in Do Not Disturb, $28, available at NARS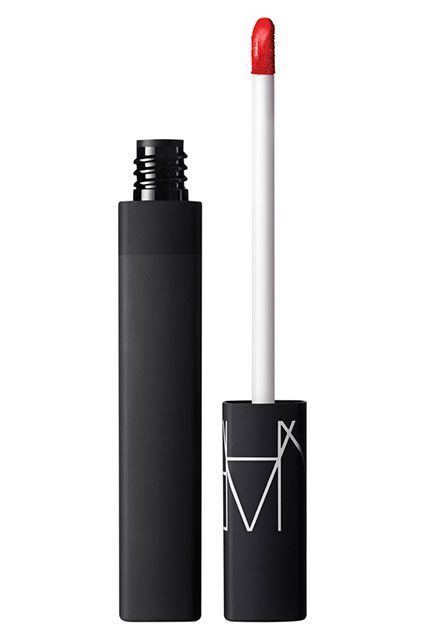 Image source: NARS
NARS finally burst onto the liquid lippie scene with a bang. The iconic brand dished out the surprise for its loyal fans by launching luminous (and not all-matte), super-comfy, super-chic moisturizing liquid formulations.
13. Matte Liquid Lipstick in Drama Queen, $20, available at Ricky's NYC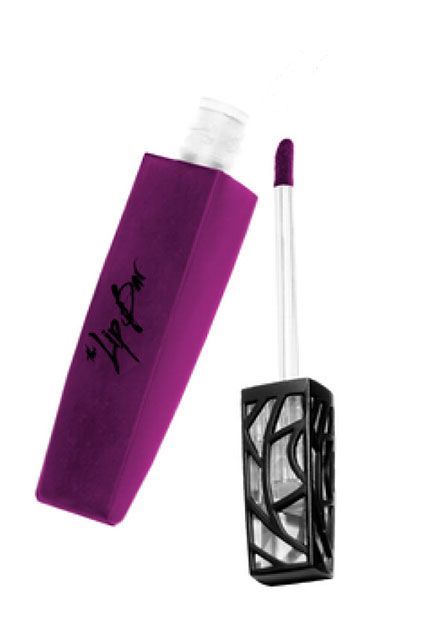 Image source: Ricky's NYC
Lip bar's lipsticks aren't for the faint of heart. Mega-matte to the extent that they turn almost powdery, they are still long-lasting rich colors that sit well on your lips without making them thirsty, flaky or clumpy.
14. Anastasia Beverly Hills Lip Gloss in Tara, $16, available at Sephora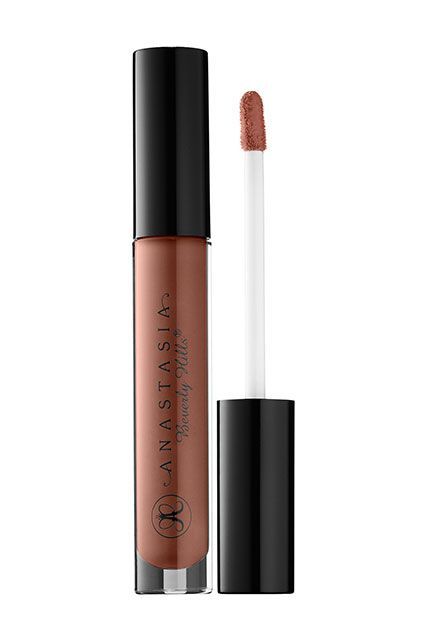 Image source: Sephora
Anastasia Beverley's range of liquid formulas have been known to deliver on their dreamy velvety promise with a dash of soft and tender moisturization, even for long hours of wear.
---
Suggested read: #InstaGlam Work your lipsticks to give you instant celeb looks
---
15. ColourPop Ultra Satin Lip in Marshmallow, $6, available at ColourPop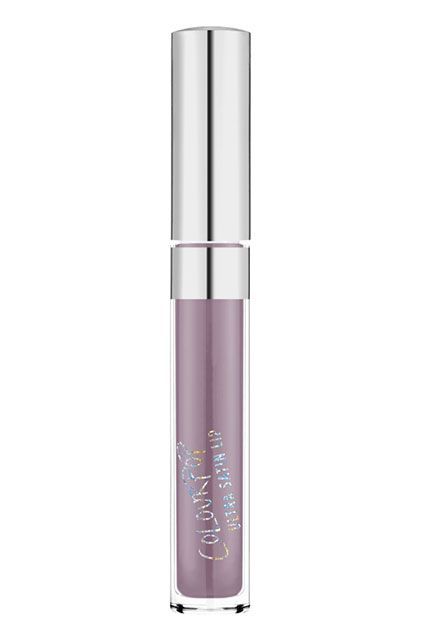 Image source: ColourPop
If there is a brand that even Kylie vouches for, it is ColourPop. You cannot make one wrong move with their liquid lipsticks- as they have everything from the traditional matte formulations to the recently-launched satiny-glowy formulas in tow. Ultra Satin Lips comes in a host of colors that are to-die-for and furnish the same dose of moisture and color-perfection that their matte counterparts are known for. This gorgeous gray-lavender number is simply breathtaking.
I have professed my love for these best liquid lipsticks often enough- after all, I found 'em after 'so long'- and I am not going to drown you in gushy details. But if you love weightless, comfy, chic colors that do not dry out your lips, take to these beauties and they shall not disappoint!
Featured image source: Google, copyright-free image under Creative Commons License
Summary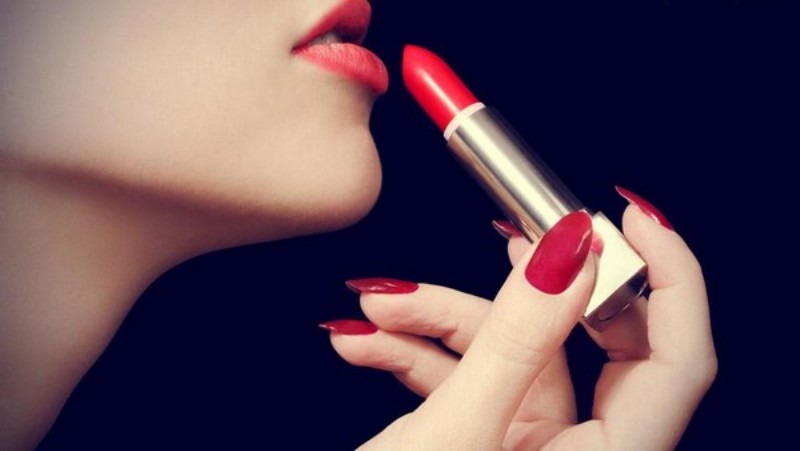 Article Name
15 Best Liquid Lipsticks You Cannot Afford To Miss
Author
Description
Because these best liquid lipsticks are all your prayers answered in one small bottle!