Matte lipsticks are undeniably the bomb, and even though we were afraid that the who's who of the fashion and makeup world are going to get over the matte lipstick trend pretty soon, they eventually didn't and it looks like this trend is here to stay. Even though there is a matte lipstick in every possible shade, we have picked out some of our absolute favorites, which will help you pick out the best matte lipstick for you.
Whether you are leaning towards the liquid lipsticks which are easy to apply and so gorgeous, or classic matte lipsticks which will give you retro vibes while still keeping you totally on trend, here is a list of the best matte lipstick shades from various brands, to make your task of choosing the perfect one infinitely easier.
---
Suggested read: A Step-By-Step Guide On How To Wear Matte Lipstick Like A Diva
---
1. Lancome Matte Shakers- Kiss Me Cherie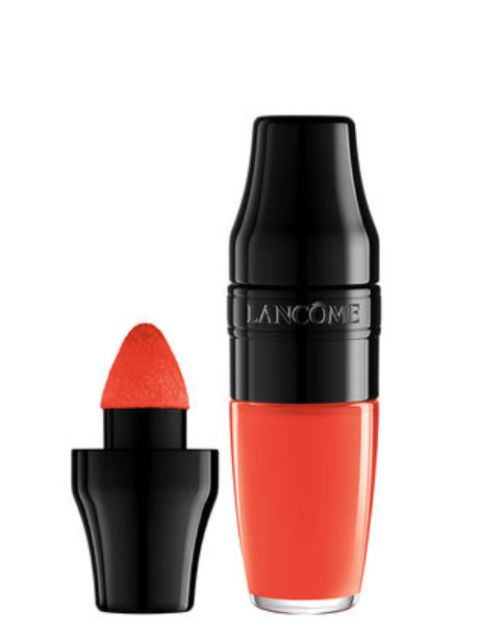 Image source: Lancome Paris
These cute little things are actually some of the most highly pigmented liquid lipsticks, which come with a hydrating formula that is infused with Vitamin E. Thus, Lancome has ensured that with these adorable matte lipsticks, not only do you look your best, but you lips are taken care of as well. This shade is a rich, deep red that has cool blue undertones, and is available at Sephora.
2. NARS Velvet Matte Lip Pencil- Dolce Vita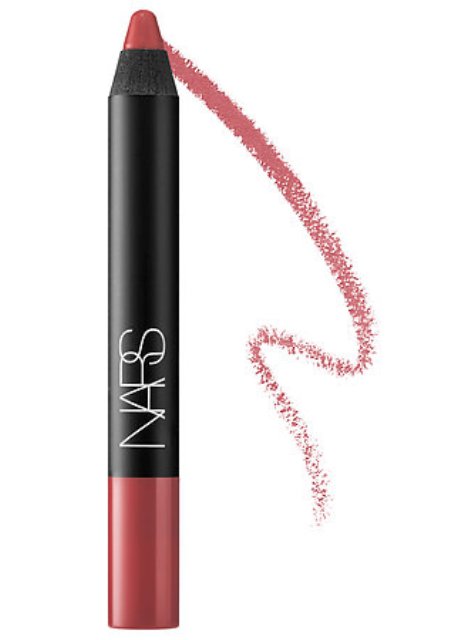 Image source: Sephora
Of all the shades that NARS has in its Velvet Matte series, Dolce Vita is possibly the most gorgeous and the most versatile. This dusty rose shade is a beautiful nude-brown for people of varying skin tones, and can look good throughout the day. The hydrating matte formula prevents your lips from drying out.
3. MAC Retro Matte Lipstick- Ruby Woo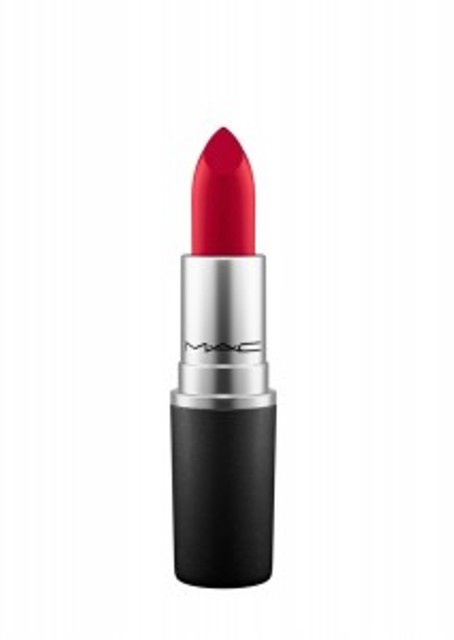 Image source: Nykaa
Ruby Woo is a classic cult lipstick that is perhaps the most famous lipstick created by MAC. It is renowned for looking good on legit everyone, and has the most smooth, luscious formula that feels light and forgiving on your lips. The color is a striking red with just the slightest cool undertones, and is the quintessential red matte lipstick that everyone must own.
4. Kat Von D Everlasting Liquid Lipstick- Bow n Arrow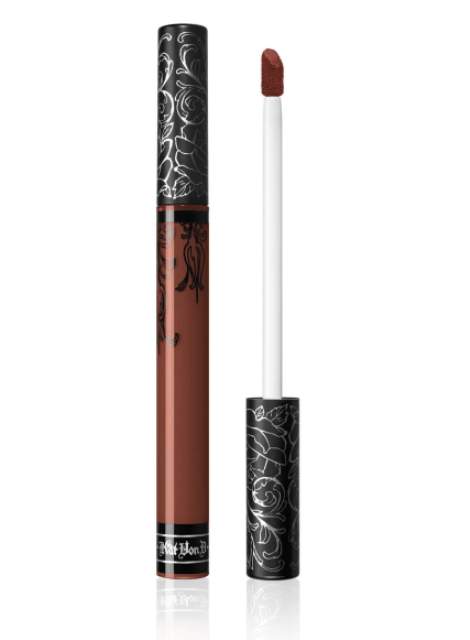 Image source: Kat Von D Beauty
I am so totally in love with this subtle, badass shade of brown. What makes it even better is that it has this pale overtone, which makes it a brownish nude, and appropriate for a wild night, and an office. The formula is true to its name- that is, it really is everlasting and looks amazing.
5. Kylie Cosmetics Holiday Edition- June Bug
Kylie undoubtedly has some of the most gorgeous lip colors out there with smooth, high-end formulas that are to die for. If you are looking for a striking, bright purple to go with your party mood, nothing suits better than June Bug, an eye-catching shade that pops when you wear it. It is the purest shade of purple imaginable, and has a smooth, hydrating formula.
6. Bite Beauty Matte Creme Lip Crayon- Aubergine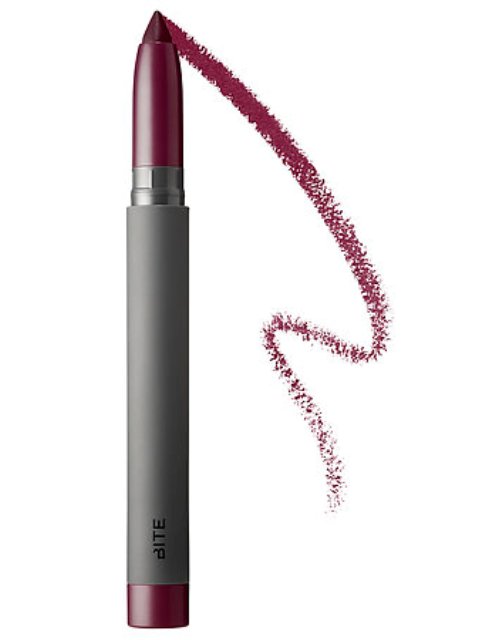 Image source: Sephora
This pinkish purple lip color is one of the smoothest matte lipsticks on the market. The sleek shape of the lip color ensures a precise application and you are likely to be blown away  by the moisturizing formula. Despite being a rather obscure brand, it is highly pigmented and give some of the big guns tough competition, when it comes to matte lipstick shades in subtle, pinkish tones like these.
7. Urban Decay Matte Revolution Lipstick- Menace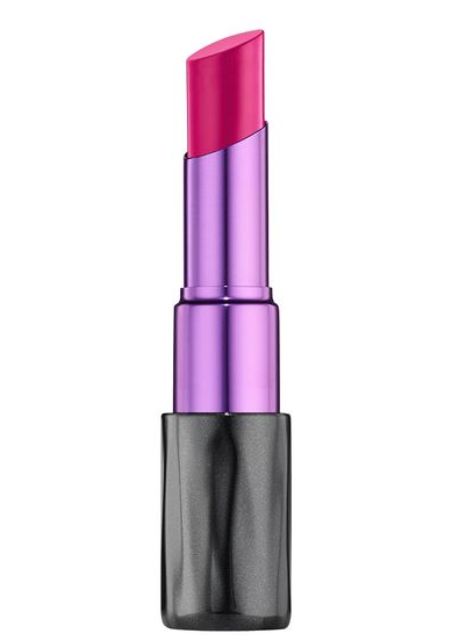 Image source: Urban Decay
Finding a matte lipstick that can shift around your lips, while at the same time staying on forever without fading and hydrating your lips at the same time is pretty much impossible, unless you have tried this popping Barbie pink shade called Menace from the house of Urban Decay. The color is cute and edgy on the same time and makes your lips look and feel super soft with its hydrating and highly pigmented formula.
---
Suggested read: A Beginner's Guide On How To Wear Lipstick Like A Bawse
---
8. ColourPop Ultra Satin Lip- So Wavy
Image source: ColourPop
ColourPop is one of the world's most favorite brands because of the huge range of colors that it offers, the various textures it offers it in, and the ridiculously affordable prices at which you could own ColourPop Ultra Satin and Ultra Matte Lipsticks. This striking blue color is called So Wavy and is so groovy that we can't help falling in love with it. The bright shade also ensures that you don't look too grunge in it.
9. Stila Stay All Day Liquid Lipstick- Tesoro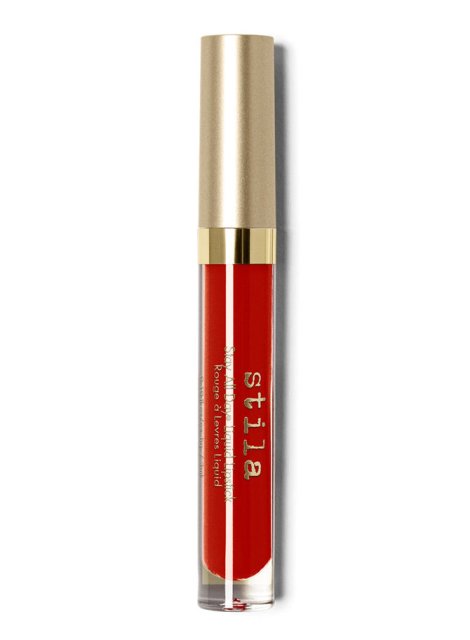 Image source: Stila Cosmetics
Stila Liquid Lipsticks are preferred by makeup enthusiasts because they don't flake, they don't bleed, they stay in place and are smooth and moisturizing at the same time. If you are looking for a flaming orange-red to spice up your otherwise boring outfit, this is going to be your go-to color. The formula is weightless and feels totally amazing on the lips.
10. Charlotte Tilbury Matte Revolution Lipstick- Pillow Talk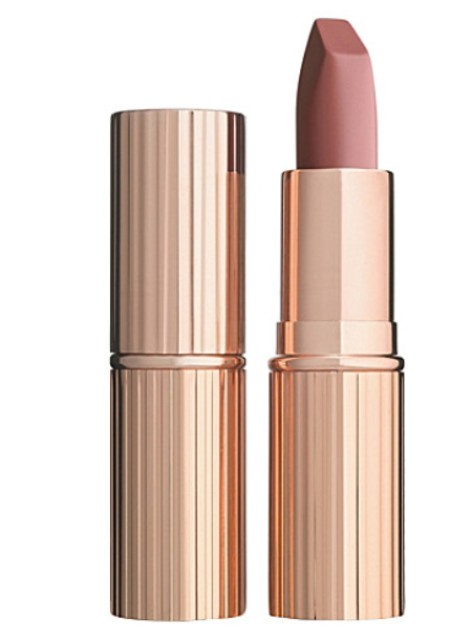 Image source: Charlotte Tilbury
To function in life, you need a dependable nude lipstick, and no one does it quite like Charlotte Tilbury. The smooth, creamy and rich formula might not sound like a matte lipstick, but the intense, matte finish will convince you otherwise. This pink-based nude is perfect for everyday wear, and can add that subtle spunk to your outfit, if you want to make an impactful and classy statement.
11. Inglot Matte Lipstick- #411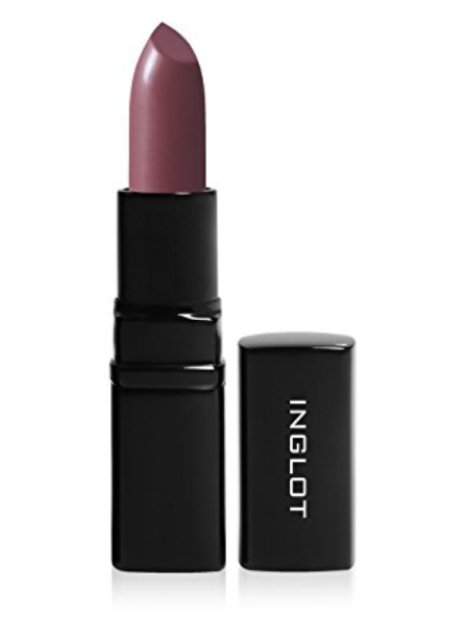 Image source: Inglot
This truly stunning mauve-pink shade is so cute and neutral that you could wear it with pretty much anything without looking too garish. This is almost a shade above nude, so that it is the perfect accessory to your effortlessly natural makeup look. The purple undertones add some depth to the lip color. The formula is great and it is super easy to apply, and can last for 6 hours without retouching.
12. Too Faced Melted Matte Lipstick- Naughty By Nature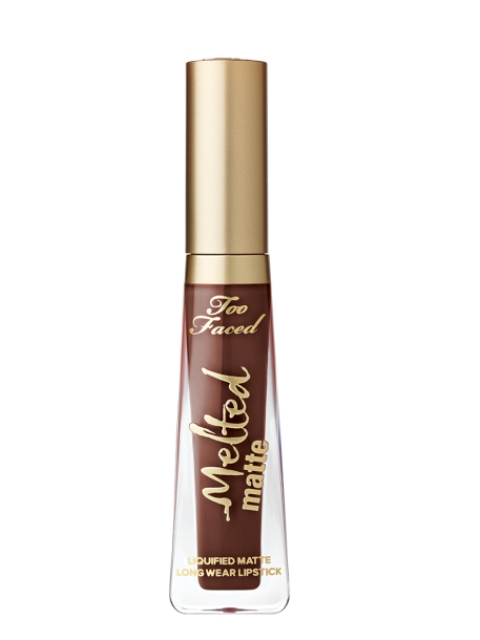 Image source: Too Faced
Liquid lipsticks with a matte finish are the best things ever. They are super easy to apply, and the liquefied formula makes them extensively hydrating. Too Faced has made the best of this technology by creating their range of Melted Matte lipsticks and we cant help but fawn over this gorgeous dark chocolate brown shade, aptly called Naughty by Nature. This lipstick is just the right amount of sexy, classy, sultry and elegant.
13. NYX Matte Lipstick- Audrey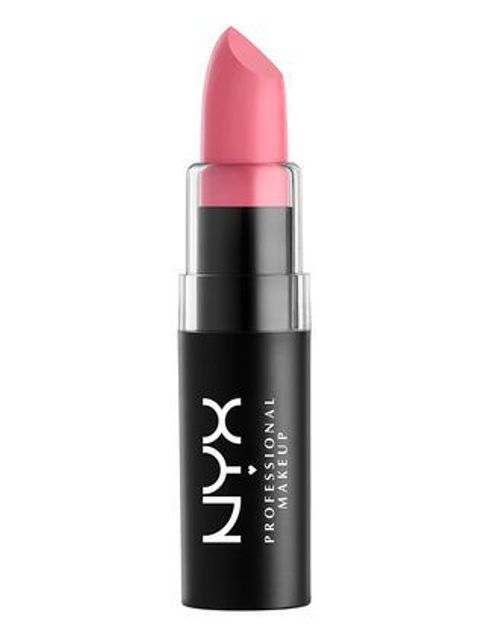 Image source: NYX Cosmetics
We are totally fawning over this gorgeous nude-pink lipstick with the slightest blue undertones, which essentially makes it the makeup version of a best friend. The pink ensures that it suits every skin tone. It has a gorgeous silky matte finish that stays in place for the entire day, and looks good even after you have subjected it to multiple tests.
14. Tom Ford Lip Color Matte- Plum Lush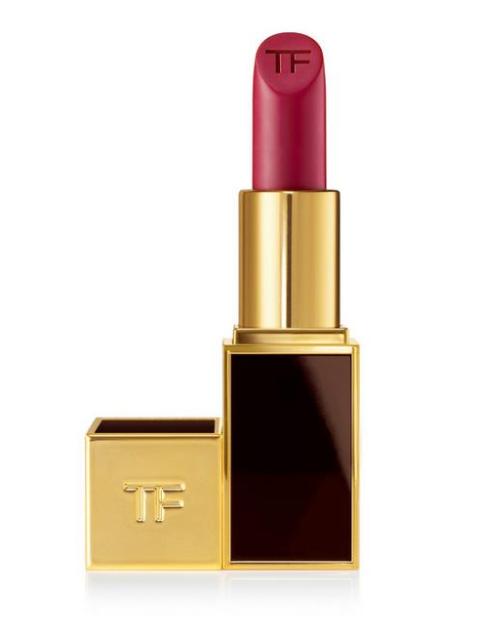 Image source: Tom Ford
You can't do without a stunning shade of berry, and Tom Ford has some of the best mattes in this color. This gorgeous color is the perfect sexy shade of pink, whether you are in the mood for a party or you need a sober look for work. The formula is super-smooth, and Tom Ford being a high-end brand, you are definitely not going to be disappointed with the quality of your lippie.
---
Suggested read: Do You Know How To Use The Liquid Lipstick Right?
---
15. Huda Beauty Liquid Matte Lipstick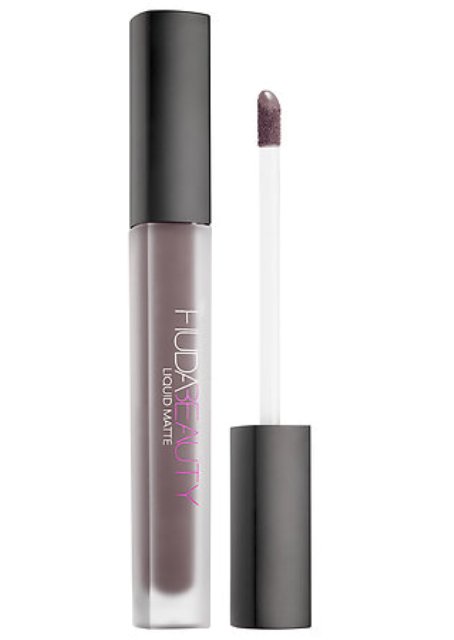 Image source: Sephora
If you are looking for the best matte lipstick that is practically perfect for you, then obviously Huda Beauty is an option you have to consider. The formula is enriched with antioxidants and Vitamins, so that despite having an ultra matte finish, it is also super hydrating and gentle on your lips. Plus, this color makes you look like the absolute bomb, which is this light grey tone with only a hint of a little warm undertone.
There are a ton of matte lipsticks out there, but you have to choose the one which has the right formula, and is a color that you can totally depend on. Once you master the art of choosing the right matte lipstick, no one is going to stop you from conquering the whole damn world, and look flawless while doing it.
Feature image source: Instagram
Summary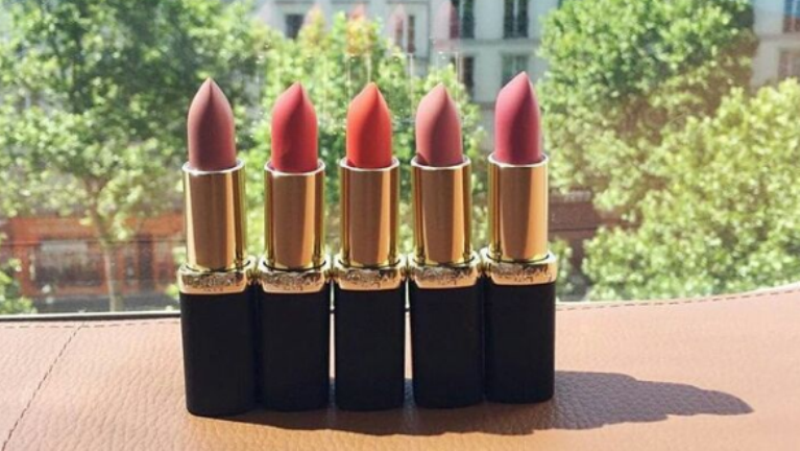 Article Name
15 Best Matte Lipstick Shades You Simply Can't Do Without!
Author
Description
Matte lipsticks are the new in-thing, and there is no reason why you shouldn't check out the hottest matte lipsticks in the market, RIGHT NOW!