Hair trends are like fashion trends – when something catches on, it sticks like glue. Everybody, from movie stars to fashion models to singers to reality TV stars, is on board the latest trend, be it in fashion or hairstyles or skin care products. And the newest hair trend to catch everyone's fancy is the HUN. No, I'm not talking about Atilla the Hun, but a hairdo that seems to be doing the rounds of social media – from Instagram to Twitter to Facebook.
So, what exactly is the 'hun'? The 'hun' is basically a half-bun, or a half-up/half-down hairdo, which, in fact, how your mum used to keep your locks out of your face when you were a wee one. However, the 'hun' has caught the fancy of adult women, who now sport the hun everywhere!
Whether it's a night out with a few friends, or a casual date with a beau, or sweating it out at the gym, the hun is in. 😉
You want to rock the hipster chic look? Pair the hun with a bright lipstick and killer jewelry, and you're set!
You want to go for the casual Friday look? Put on a pair of jeans and a cotton tee, style your hun, and voila! Serious in the front, party in the back! What more could you ask for from such a versatile hairstyle?
You can even wear the hun to the gym!
The hun certainly takes the cake for a 'blast from the past.'
Another plus of the hun is that it doesn't necessarily require a certain hair texture to pull the look off. Whether your hair is frizzy, thin, voluminous, or curly, you can rock the hun.
---
Suggested read: Ladies, do you have these healthy habits that you need to have great hair?
---
Take these celebs for example. They pretty much nailed the 'hun' with their gorgeous locks.
1. Jennifer Lopez cuts a fine figure in this figure-hugging number and that adorable hun on top of her head.
2. Kate Mara pulled off the hun on the red carpet, and boy, did she rock it!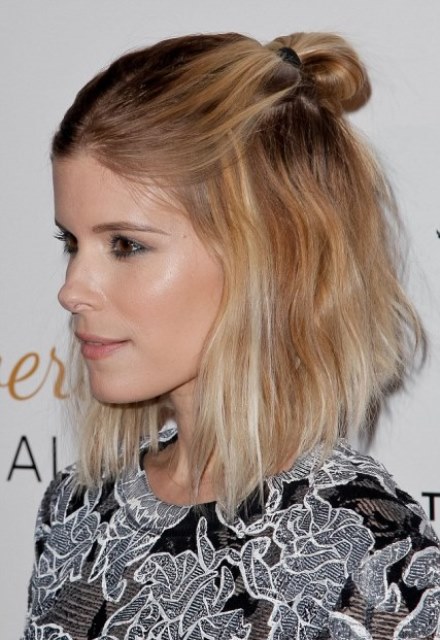 Image source: Getty images
3. Khloe Kardashian loves the hun, which emphasizes her chiseled features.
4. Hilary Duff takes a selfie with the her softly tousled blonde locks in a hun.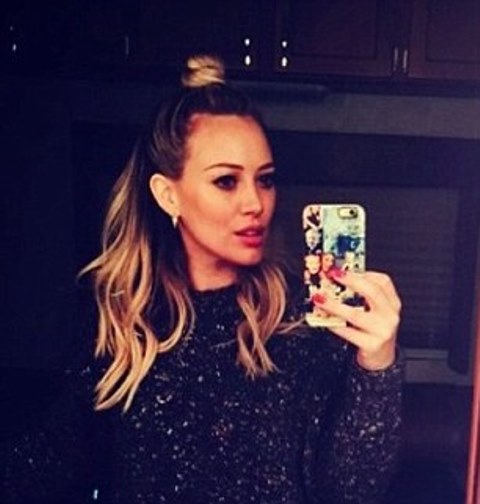 Image source: Instagram
5. With this hun-selfie, Miley Cyrus proves that even ladies with short hair can pull off the look.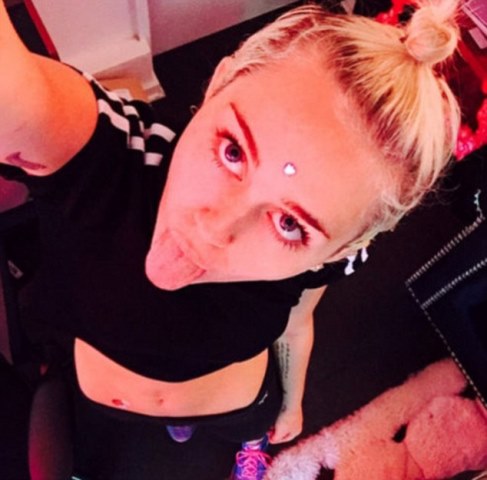 Image source: Instagram
Check out this video to pull off the perfect hun:
Which celeb pulled off the hun better? Would you try this new hair trend? Tell us in the comments below!
Featured image source: Instagram
Summary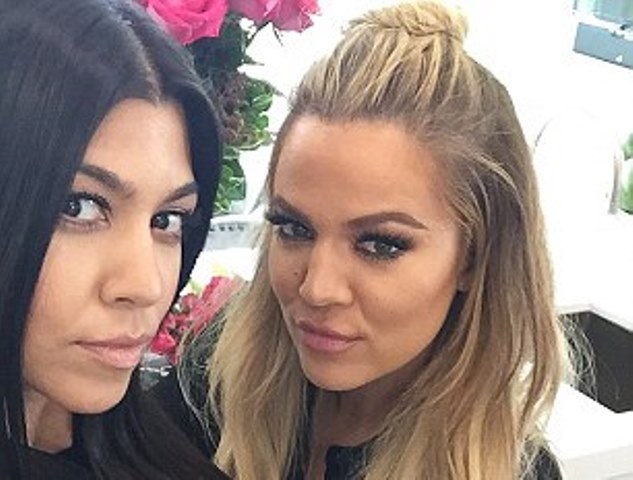 Article Name
Hun Or The Half-bun, The Latest Hair Trend To Catch Celeb Fancy
Author
Description
Hun is the latest hair trend that has caught the fancy of many a celebrity. Check out what's so special about it.