"Twins have a special bond. They feel safer with each other than with their peers." – Jeanne Phillips
Seems like Anna and Lucy DeCinque, 30, from Perth, Australia, take this quote to a whole other level. Anna and Lucy are identical twins, and they share everything – a home, a bed, a job, a car, a Facebook account, an Instagram account, and …even a boyfriend!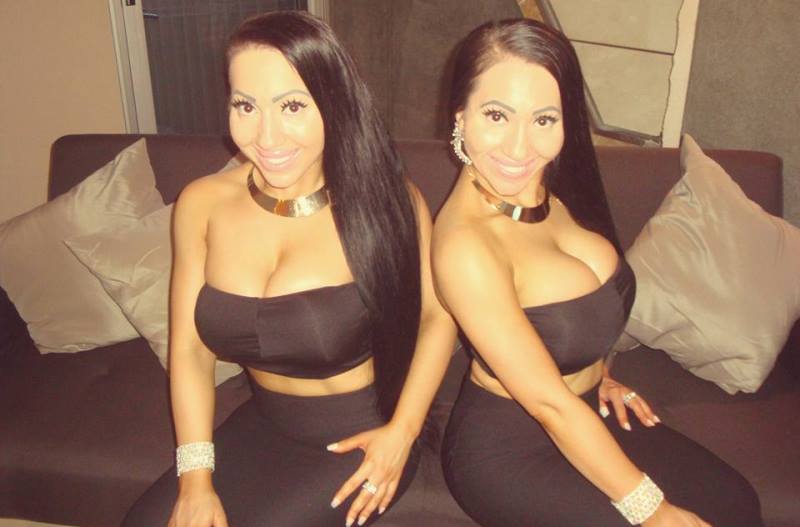 Image source: Facebook
Anna and Lucy have been dating Ben Byrne, 32, for the past four years, and he works as an electrical mechanic. They met Ben on Facebook when they added him as a friend based on the suggestion of mutual friends.
Talking to Woman's Day back in 2014, Byrne said,
"It's my first time with two girlfriends, and to be honest it's very difficult because it has to be 100 percent even. Whatever I do for one, I have to do for the other, so it's a fine balance. My mates reckon it's a cool problem to have."
Image source: Facebook
The twins, in their quest to be the 'most identical twins in the world,' have spent nearly $250,000 on cosmetic enhancements to look more identical. And they have had breast implants, lip fillers, and fake eyelashes and eyebrows. The twins even work out together on the same routine so their bodies remain identical.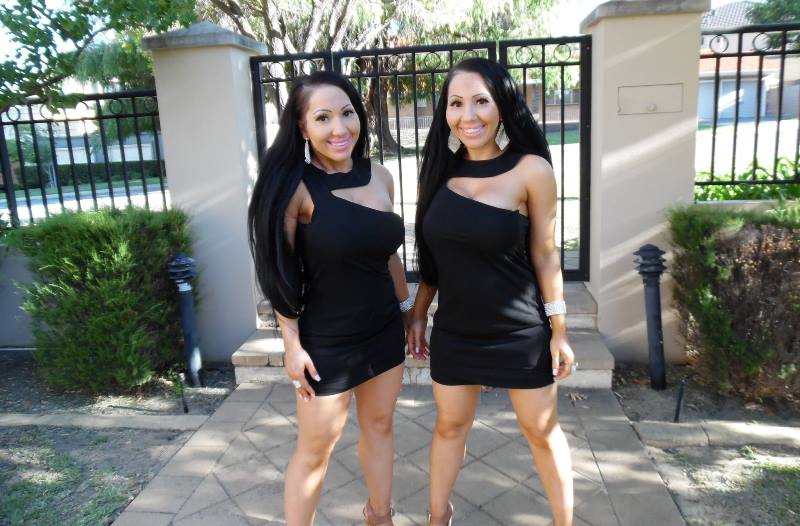 Image source: Facebook
---
Suggested read: 10 most bizarre relationships from around the world
---
Apart from this, the sisters also eat the same things at the same time, drink the same things at the same time, and even move in the same way at the same time!
"If she walks a few meters, I need to walk a few meters, because we have to burn the same calories. Our diet is identical. Our food has to be identical. The same glass of water we measure. The same size of chip packets we have to measure," said one of them. "That's us, I want my body to look the same as my sister's, we don't want to weigh differently and I know we never will."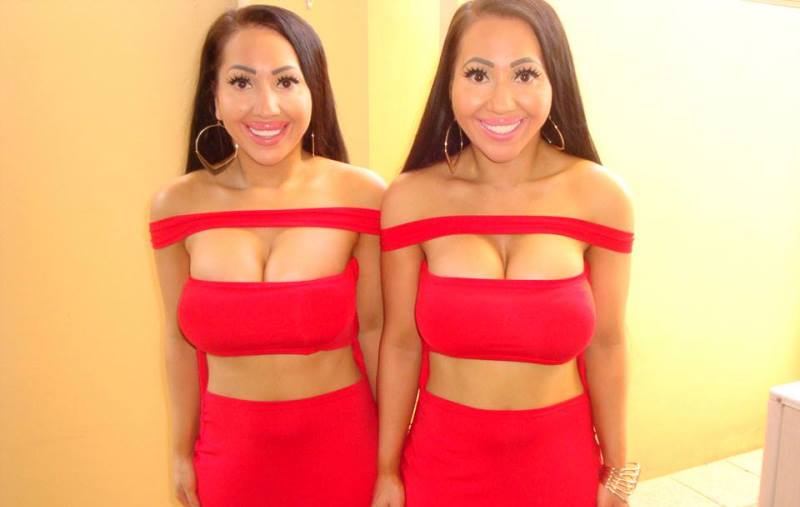 Image source: Facebook
Talking about their shared boyfriend, with whom they share a 'super king-sized bed' so as to accommodate three people, they said,
"He never favors one twin. If he kisses me, he'll kiss my sister straight afterwards. There's no jealousy. There's no separation between us."

"He's a twin and he understands the bond. He's fraternal… but he understands we want to be together all the time," they said.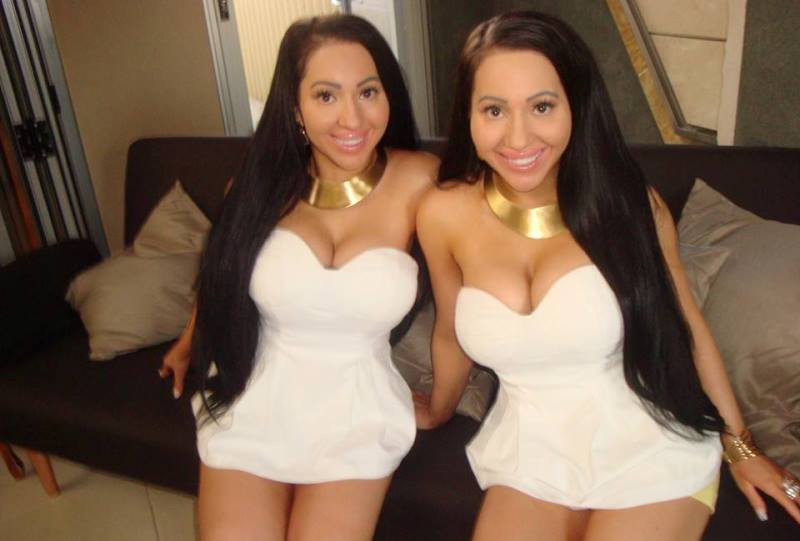 Image source: Facebook
Apparently, the boyfriend, Ben, lives with the twins and their mother, who approves of him, and even called him a 'true gentleman.'
And now, their desire to be identical has gone to a different level, because they have vowed to fall pregnant at the same time, because their 'bodies need to be the same.' Talking to news.com. au, the twins said,
"We would have to be exactly the same – even if we went through IVF at the same time."
The sisters clarified that it's not necessary that their children be born at the same time, or even on the same day, but,
"[We] just have to be pregnant at the same time," one of them said. To which the other chimed in, saying, "Yeah, we just want to be the same in everything."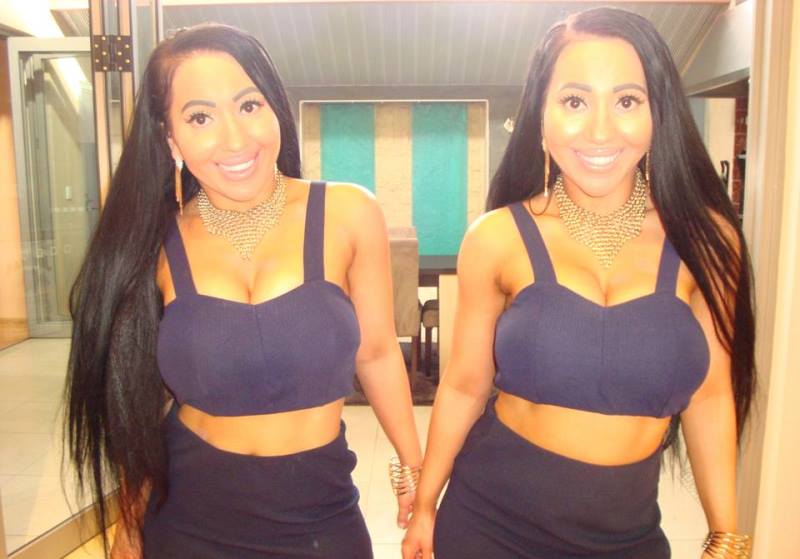 Image source: Facebook
The sisters have been inseparable since an early age, and have gone to the same nursery, primary, and secondary schools. They even enrolled on a beauty course at college together. The twins take extensive steps to appear identical. They go for infrared saunas, microdermabrasion, and skin peels to maintain their mirror image.
We wish the twins all the best in their quest to get pregnant at the same time, and good luck in their relationship!
Too bizarre or too much? Tell us your thoughts in the comments below!
Featured image source: Facebook
Summary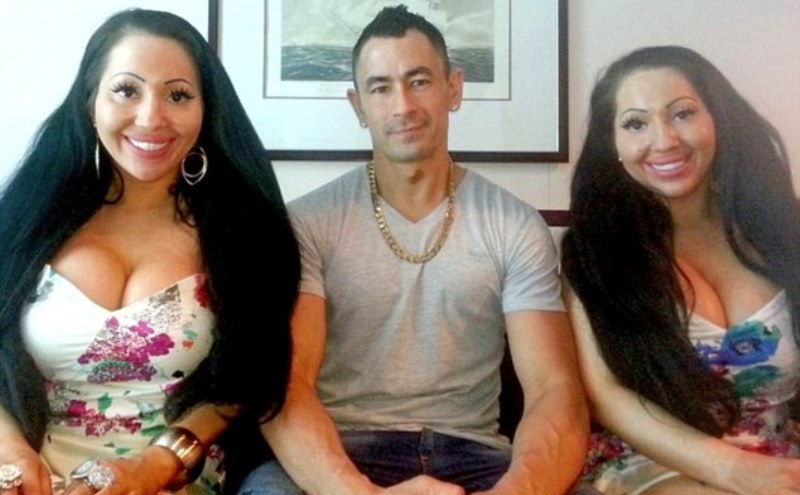 Article Name
Identical Twins Anna And Lucy DeCinque Share Boyfriend, Want To Get Pregnant At The Same Time!
Author
Description
Perth twins Anna and Lucy DeCinque share everything, including a boyfriend! And now they want to be pregnant at the same time too! #WTF