Lord Byron once described a beautiful woman as radiating "a transparent glow, as if her veins ran lightning." We, at NLT, however, believe that it is happiness that lights up a woman from within. After all, there must be a reason your wedding photos have an incandescent YOU and the bestseller blush at Sephora is called… well… Org*sm! 😉 It is when you are truly and completely happy that the bliss seeps through your skin alighting a thousand light bulbs of happiness within!
Image source: Google, copyright-free image under Creative Commons License
But yes, we know what you are thinking- happiness is not a constant (nothing is), so how to get the glow that shall, by default, remain as elusive, at times, as happiness itself? Fret not, for we've got you covered- here's a comprehensive list of hacks and tricks that will tell you how to get the glow you've always coveted, even during times you are wearing that skin-friendly smile upside down.
---
Suggested read: 16 stunning ways we are taking to the metallic makeup trend
---
1. Take a dip
Heading to the bathtub is the most relaxing route to ease off your troubles and pave the path to complete bliss. Moisture always helps to keep your skin luminous, so forge that friendship with hydration right away. It will stick by you, through thick and thin.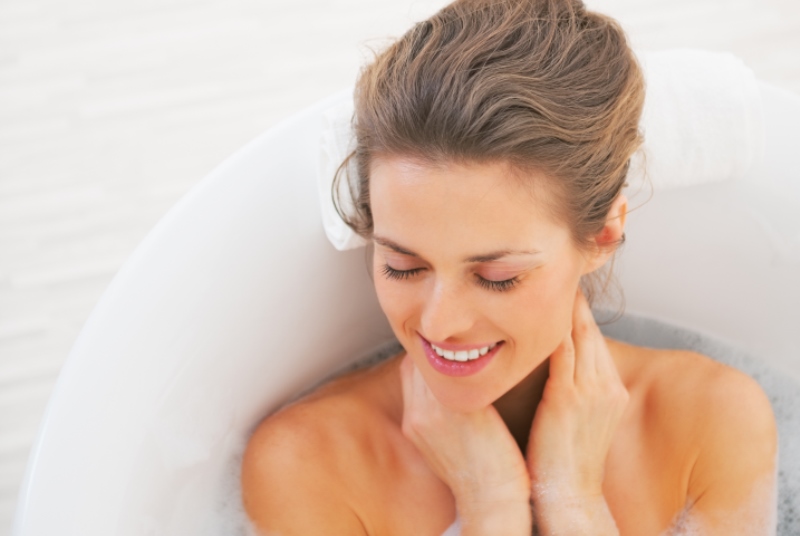 Image source: Shutterstock 
Pro-tip: Throw in a dollop of coconut oil in an Epsom salt bath and rise to see yourself aglow with the light of a million fireflies!
Our pick: Good Earth Amritam Virgin Coconut Oil.
2. Move it right
A fast workout squeezed anywhere in between your daily schedule will help pump up the blood flow, release heat-shock proteins owing to a sudden shift in temperature and elicit a cellular response that repairs and restores skin cells.
Pro-tip: Download quick fit apps like 7-Minute Workout, Fitstar Yoga or 10 Daily Exercises, and watch your skin flaunt a comely smile to that shapely body! That's a bonus, right?
3. Love the layers
Just like a breathtaking painting wouldn't really be what it is, if not for a hydrated canvas, the best makeup in the world would fail to bring alive a glow that does not emanate from deep within. So, flush that moisture in and help your skin become the permanent residence to the now guest-ly glow, so it never wants to leave.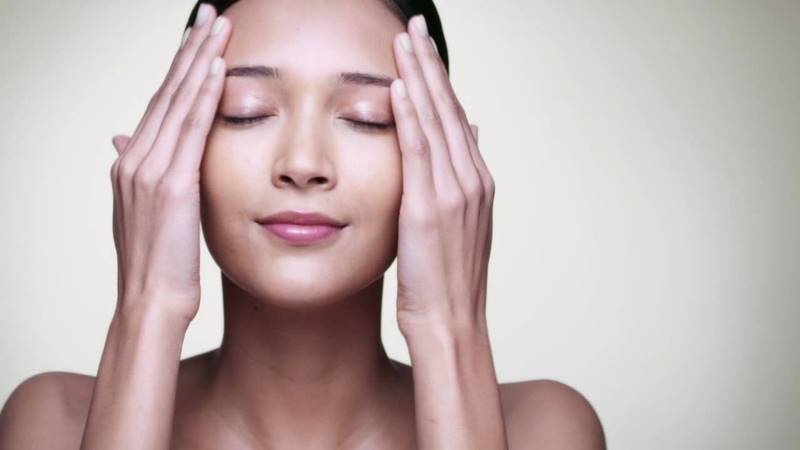 Image source: Google, copyright-free image under Creative Commons License
Pro tip: We recommend that you massage a drop of lightweight facial oil for about ten minutes before applying any makeup base.
Our pick: Clinque Smart Treatment, for those with a normal skin. For oily skin peeps, swapping the oil for a hydrating serum like Chanel Hydra Beauty Micro Serum will make sense!
4. Mask it until you make it
There's a reason simplicity is beautiful. This season, swap the radiance enhancing products on your beauty shelf with a simple sheet mask. It creates a moisture-locking layer on your skin to help you attain a dazzling dewy look.
Pro tip: Vitamin C masks are your best bet here.
Our pick: SKII Facial Treatment Mask.
5. Brush it off
This might seem a bit uncanny, at first but Miranda Kerr swears by the effectiveness of the trick. Dry body brushing in the direction of the heart helps rev up the blood circulation, leaving your skin supple, soft and glowing afterward.
Pro tip: Follow up the brushing routine with a rich body crème or moisturizer.
Our pick: SpaVerde Natural Boar Bristle Body Brush, followed by Kora Enriched Body Lotion with rose hip oil.
6. Magic of mists
If your skin feels matter after the application of facial powder, a sensual spritz of rosewater with a gentle dab of hands to retain moisture and keep the glow from fading can do the trick.
Image source: Shutterstock
Our pick: Forest Essentials Facial Tonic Mist Pure Rosewater.
7. Switch strokes
The use of a microfiber cloth to massage the cleanser into each section of your face with gentle, downward strokes helps in releasing tension and makes the skin look brighter and more energized.
8. Rush for cover
Mixing moisturizer with concealer that's one tone paler than your skin tone helps gain an unbeatable natural-looking glow.
Pro tip: Swipe it and blend it across the forehead, bridge of your nose, brow bones, under-eyes, chin and the cheeks with a concealer brush.
Our pick: Lancome Effacemes Longue Tenue Long-lasting Softening Concealer.
9. Balmy Bliss
We know this may seem like a childish hack but when you are too drained from a wonky work day, applying some lip balm along your cheekbones and brow bones helps attain that natural sheen, in no time. We are telling you coz we want to leave no glow-giver out of the list.
Image source: Shutterstock
Our pick: Bobbi Brown Extra Soothing Balm.
10. Pat yourself for that pat
Putting illuminating powder or cream all over your face can make you look like a poor rendition of a Christmas tree. Opt for a strategic use and application of glow agents so that your face bears an undetectable but effervescent glow.
Pro tip: Use the glow agents only on the high points of your face. Opt for finely-milled formulas that do not turn you into a disco ball but still help splatter that otherworldly, diffused glow all over.
Our pick: M.A.C Strobe Cream/Hourglass Ambient Lighting Powders
---
Suggested read: Things I want to tell men who indulge in makeup shaming
---
11. Mix it up
Dipping your foundation-covered brush in facial oil can help you get an all-natural, no-makeup look with an undeniable, yet undetectable glow that seems to radiate from within.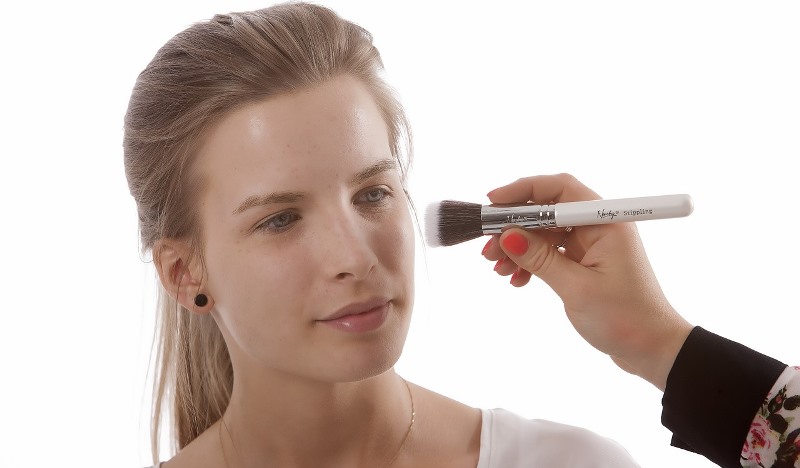 Image source: Pixabay, under Creative Commons License
Pro tip: Simply, skim the surface of the facial oil to attain maximal results. Buff the mixture into the skin and get the dewy effect in no time.
Our pick: Kiehl's Daily Reviving Concentrate.
Now that you know how to get the glow, go get it!
Featured image source: Shutterstock
Summary
Article Name
The NLT Glow Squad's Guide On How To Get The Glow You Have Always Want
Author
Description
Here's a comprehensive guide on how to get the glow you've always coveted, even during times you are wearing that skin-friendly smile upside down.