Many crave a drink from the 'fountain of youth.' Whether you have just stepped out of your teens, dread leaving the 30s, or are even well in your 50s, it is totally natural to seek out ways to look younger and more beautiful.
While I am a huge fan of the theory that beauty is what you feel and we are the age we think, you will still need to go the extra mile because with rising pollutants, smoke, and stress taking its toll, because looking young is no longer a piece of cake.
---
Suggested read: 12 makeup hacks that will change your life
---
My schedule is so hectic that I barely get time to steal a glance in the mirror, let alone apply various beauty products. This is why I was in a huge shock when I glanced at my own picture one fine day. Soon, I realized I needed to sort my priorities, and after a successful stint at finding out ways to look younger and radiant, I want to let you beautiful ladies make the most of these awesome tricks too. It is really easy, once you know the things to do and the pitfalls to avoid! Take a look:
1. Eyes are the window to the soul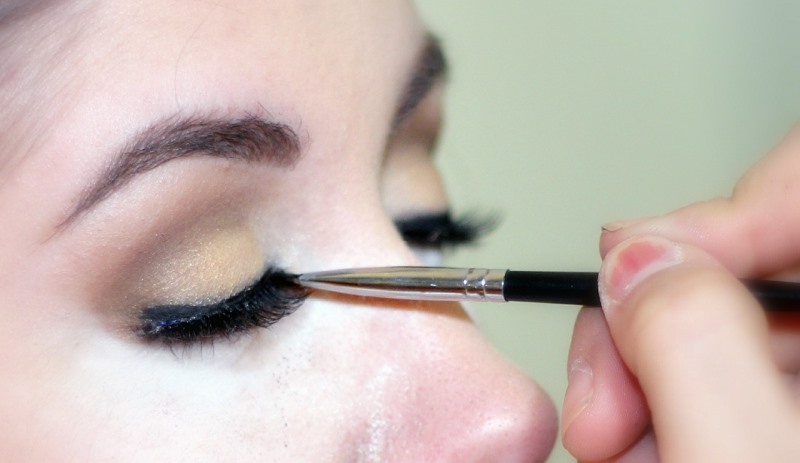 Image source: Pixabay, under Creative Commons License
We have all heard that eyes are the true window to the soul. You need to really be careful of the way you do your eye makeup. Smoky eyes can make you look a lot younger, but in the end, settle for the eye makeup that best suits your face. If you have cat eyes, you can opt for deep eye shadow to make your eyes stand out. Sometimes, just a little touch-up on the eyes and a dab of mascara works just fine. So, go for the kind of eye makeup that best accentuates the way your eyes look.
2. Must have moisturizer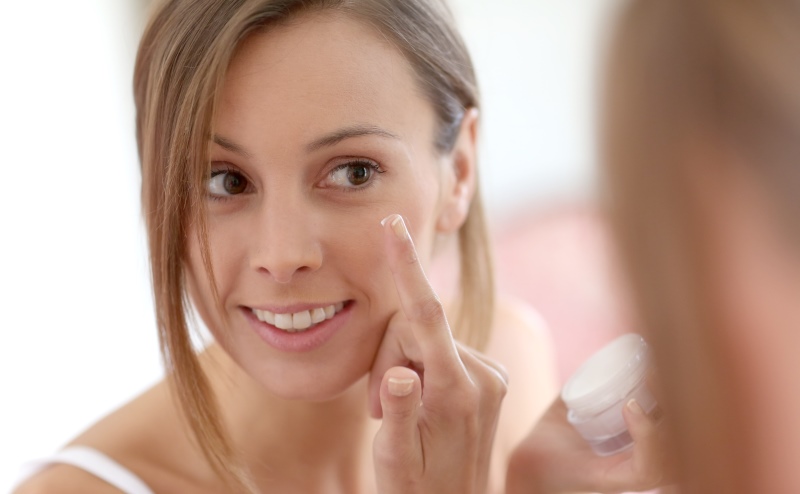 Image source: Shutterstock
A beautiful complexion is key to an overall beautiful look. Your face tends to run out of moisture over time and dry skin can also lead to zits. I know, babe the nightmares are enough for the stress buttons to kick in!. This is why you need to keep a moisturizer on hand. One of the top tips for looking younger is to find an apt moisturizer that suits your skin and stick with it. Know where to draw a line with its use because less could be more too!
3. The brow bridge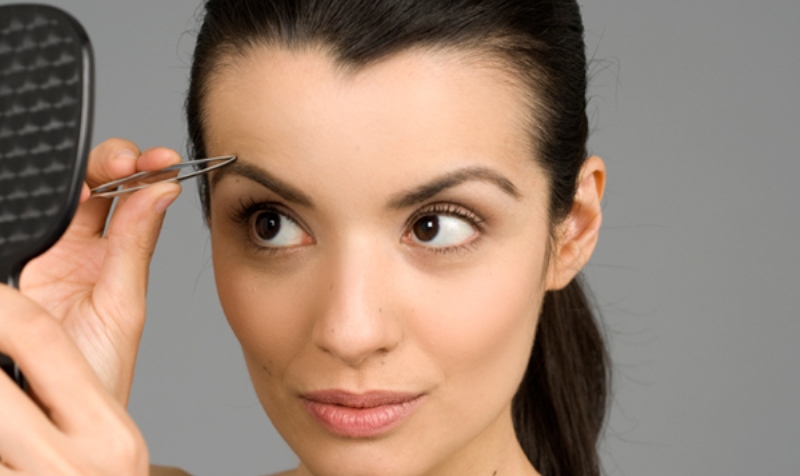 Image source: Google, copyright-free image under Creative Commons License
Yes, darling, you need to mind your brows. There is no way you can let your brows go their own dirty way and pretend all's fine in the fountain of youth. If you are stuck with the problem of bushy brows (just like me), you need to visit the salon more often. Always shape your brows in the perfect manner because they can take away 5 years off your face in a flash!
4. Pretty nail paint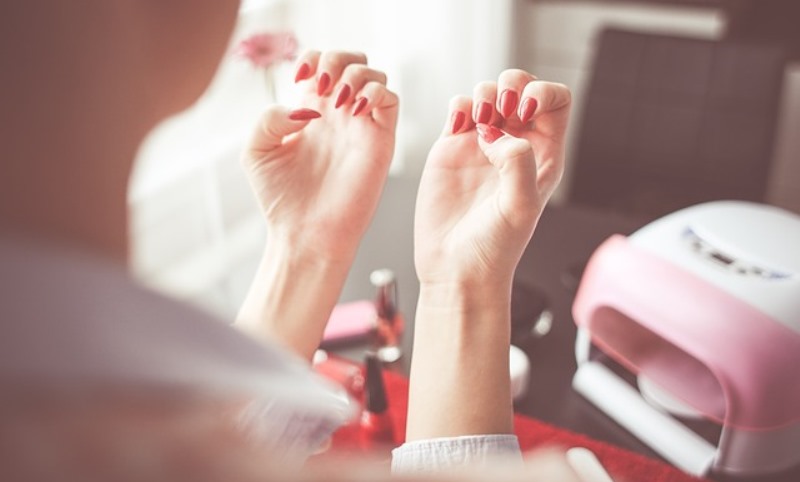 Image source: Pixabay, under Creative Commons License
You might think that this is a useless tip for looking younger, but if you dig deeper, it really does matter. Remember your teen days when you were obsessed with makeup? Didn't you paint your fingers and toenails every time you had to go to a party? So, spend that extra ten minutes painting your fingernails and toenails to add to your overall beauty. When matched with your attire, you will look stunning and gorgeous.
5. Bang it with your bangs!
Image source: Shutterstock
Yes, honey, you must update your hairstyle from time to time. There is nothing that enhances your look as much as a new hairstyle does, and it's just one of the ways to look younger! Crop it short, grow it long, or curl it – there are many options! No matter what you choose to do, settle for a hairstyle that flatters your face shape. Changing hairstyles can keep you young, and of course, adds to your beauty.
6. Picture perfect smile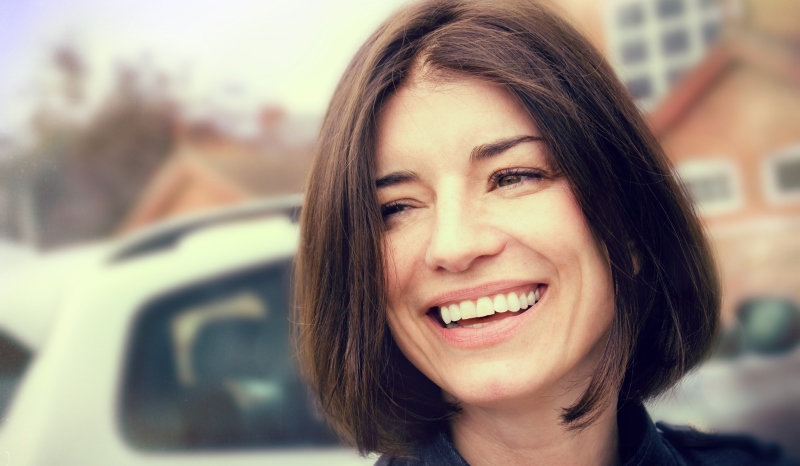 Image source: Google, copyright-free image under Creative Commons License
You must take care of your teeth as well. Apart from getting your pedicure and manicure, it is important to go to your regular dentist appointments as well. Your smile tells a lot about your beauty and you should make it as perfect as you can. Flashy white teeth that are nicely aligned are sure to fetch you many compliments.
---
Suggested read: How to remove makeup naturally without any chemicals
---
7. Shoo away the crows' feet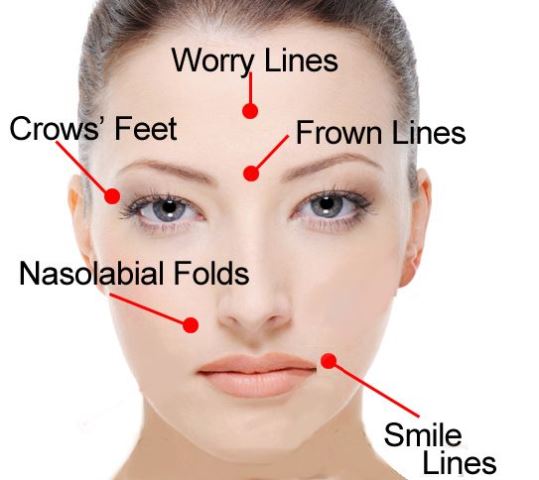 Image source: Pinterest
By the time you are sandwiched between the thirties and forties, you will probably start spotting crows' feet in your eye area. This is a total turn off and you need to be sure that you are trying to get rid of them. Use a concealer to keep the tone even and it is sure to help you look younger. It might take some time to pick the right tone to conceal your crows' feet, but the effort will be worth it.
8. Evenly toned face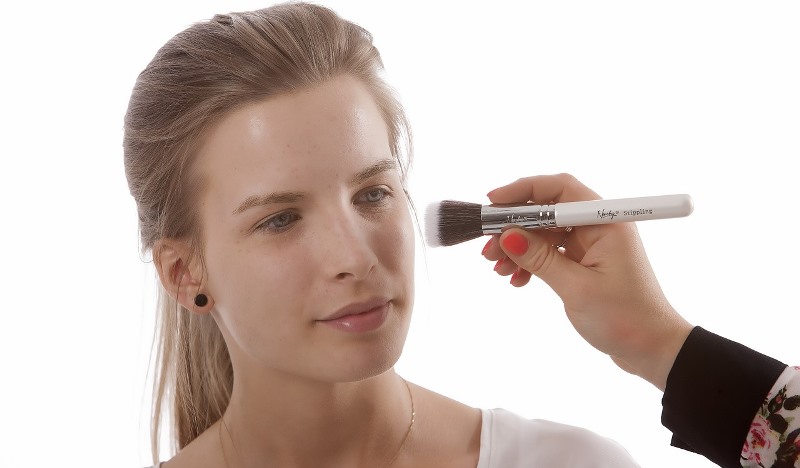 Image source: Pixabay, under Creative Commons License
We love how makeup can jazz your face, but too much of it or even too little of it can be bad as well – it is about striking the right balance. So, darling, you need to be sure that your face has a tone to it. There is no way you can afford to pile on uneven layers of foundation or uneven face powder. Make sure to create a single tone of color on your face, which looks natural, sexy, appealing, and perfect – just the way you are!
9. Poutilicious please!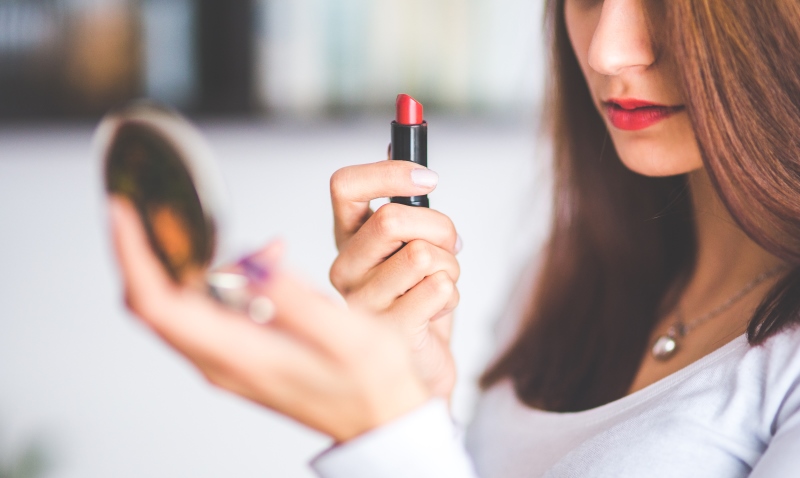 Image source: Google, copyright-free image under Creative Commons License
With the pouty look currently trending, how can you not work on your lips? Make your lips 'poutilicious,' so that every time you pose for the camera, you look like the drama queen that you are. Red-hot lipstick and even orange and pink are currently trendy and they can truly jazz up the way you look. So, make it a point to put the pout at the very top of your list of looks by dabbing on the perfect lipstick and then add a thick layer of lip gloss on top to get that shine which will put the stars in your eyes.
10. The touch of blush
Image source: Shutterstock
A blusher could be a girl's best friend. You should always keep a blusher with you because adding that extra touch of pink will instantly take off 10 years off that beautiful face. Once again, you shouldn't go overboard because you don't want to end up looking like you had a disaster with your makeup stuff. So, just add a little touch of blush for that extra glow on your cheeks which will give you the girl-next-door image and the prettiness will pop up J
11. Always wash off your makeup before calling it a night
Image source: Shutterstock
A lot of us are very careless with this point but you shouldn't be. You should wash off your makeup every night before heading to bed. Even though cosmetics jazz up the way we look, they can harm the skin. Make sure to use a good face wash to gently wash your face and then clean it thoroughly by wiping it with a soft towel. Leaving makeup on while sleeping is not a good idea because it can easily cause breakouts. You don't want the contours of your face to be ruined because you were a bit too sleepy for your own good!
12. Wear happiness, it keeps you young!
Image source: Pixabay, under Creative Commons License
This is by far the best tip among ways to look younger you will find when you are digging around for beauty ideas. There is nothing that looks as beautiful as happiness! Have you ever seen a photo of yourself when you are naturally smiling and happy? See how pretty you look! While I do adore my huge collection of makeup stuff, I know that happiest girls are the prettiest. So, live your life the way it comes and learn how to fully embrace yourself. Happiness is almost always a choice and you need to grab it with both hands. Not only will you look younger, you'll also feel young at heart.
---
Suggested read: 10 must-know makeup tips for beginners
---
These are 12 of my awesome tips to look younger. Of course, you may have your own suggestions to add to this list. Do whatever you deem fit and as long as you feel beautiful, you are on the right track.
We are all beautiful. All you need is the perfect pair of eyes to see your inner worth. So, grab your makeup stuff, wear your favorite dress, pose with your pout, flash your brightest smile, and be young heart, because after all, age is just a number and you don't need anybody's approval to look and feel younger!
Featured image source: Google, copyright-free image under Creative Commons License
Summary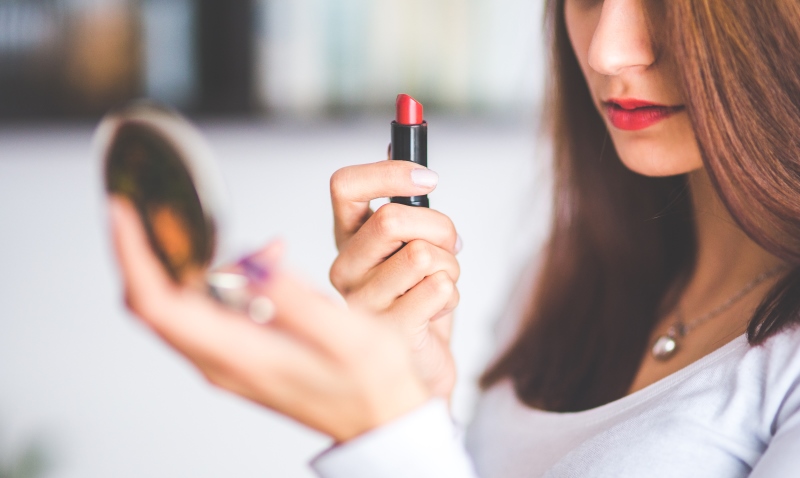 Article Name
12 Ways To Look Younger Without Too Much Effort
Author
Description
There are numerous ways to look younger, but I bet you wouldn't have come across these 12. Take a look!