Weddings and fashion are those two friends that you can never separate! They just go hand-in-hand. But besides the bright colors that everyone is adorned in, there's another very important part of weddings that you generally leave for the last minute – the makeup! It's your best friend's wedding, and you decided on your outfits for all the ceremonies ages ago, but the makeup, you didn't really think about. So here are a few makeup hacks that will save the day!
1. Green tea at its best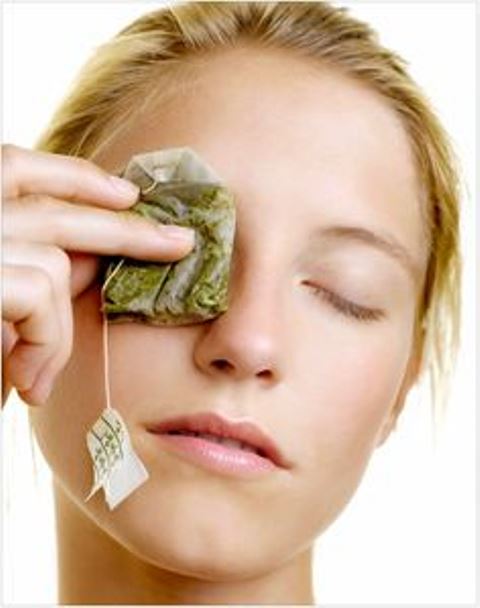 Image source: Pinterest
You've been running around for days now and all those sleepless nights are reflected in those dark circles and puffy eyes. Worry not and have some green tea. No, that won't help your eyes but the tea bags that you used will definitely will. After you've made the tea, let the tea bags cool in the fridge for about 20-30 minutes. Squeeze out the excess water and place them on your eyes for a good 20 minutes. You'll notice the difference almost instantly. You're welcome!
---
Suggested read: How to make your lips look fuller – cheat codes for plump lips
---
2. Say hello to fuller lips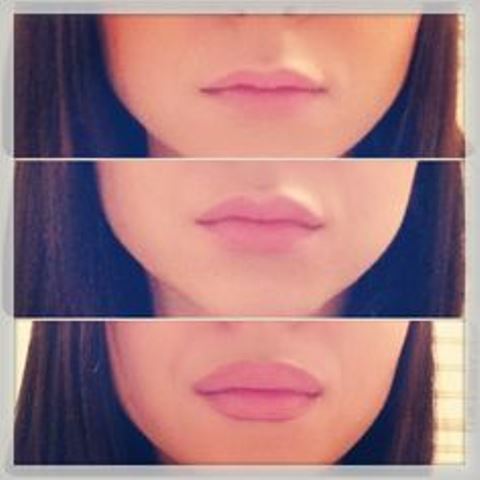 Image source: Pinterest
Fake as ever but exactly the kind of makeup hack you need in these times. First, make sure that your lips are not chapped. If they are, then try the honey and sugar scrub to get rid of it. Even the regular kitchen butter works! Once that is done, add a few drops of peppermint oil to your lip balm. It will make your lips look fuller every time you apply it. Plus, it has the added advantage of being a breath freshener.
3. Smile bright
This makeup hack will help your teeth shine again after those endless cups of coffee you had to be on your feet for the past few days. But you don't want the stains to show in those wedding photos, now do you? You want a spotless and bright smile! To get that, all you have to do is dampen your toothbrush and dip it baking soda. Then apply your toothpaste over it and watch the stains disappear as you brush away! A very useful beauty hack, this. Isn't it?
4. Stay perfumed
The amount you run around all day is bound to make your perfume run out! So, when you want your fragrance to last all day and night, just dab on some Vaseline petroleum jelly before you spray the perfume on your pulse points. It acts as a barrier and keeps the perfume from dissolving. Now the body odor won't get in between you and your amazing perfume! Who knew something like this was possible, eh?
5. Eye the brow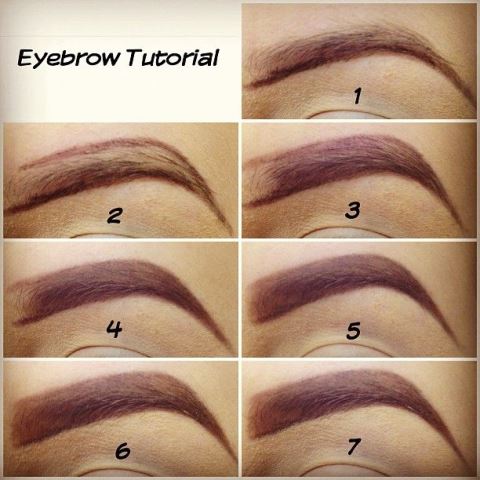 Image source: Pinterest
Defined eyebrows can give your face an instant boost! They are very important because they make your eyes the center of attraction. Unshaped eyebrows make your eyes look very messy. Since they make such a powerful statement on your face, make sure you always have your eyebrow pencil on you. You can use it to fill in the gaps and give it the arch that you'd like. It will give you the perfect eyebrows and also make your eyes steal the show.
6. Sculpted cheeks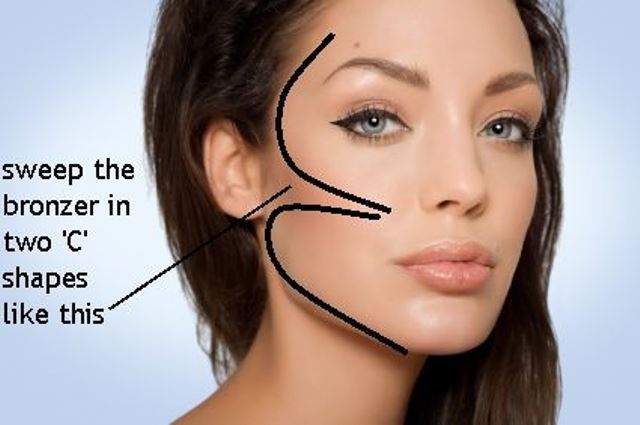 Image source: Pinterest
This is something that you can try in any wedding event that you might be going to. Cheeks are what give your face its shape. Sculpted cheeks complement almost every look that you might want to try. It's a little play on the lights and a little hard work on your side. Hard work here means that you need to add some bronzer on to your makeup kit. All you have to do is apply the bronzer in gentle strokes around your jawline and cheekbones. A coral and peach blush-on would be perfect to complete the look!
7. Disaster management
You might have followed a bunch of makeup tips religiously and done everything that your makeup artist told you to. But there's just so much going on and you don't like caking on too much of the blush and bronzer. You don't have the time for it either! In these times of need, you need to make sure you have sheer powder to blend all of your imperfections away. It will erase all those harsh lines and make your makeup look natural. Magical indeed!
---
Suggested read: 10 easy eye makeup hacks for the truly lazy girls
---
8. Go nude
Image source: Pinterest
No, don't actually shed all your clothes and give all the crazy aunties a massive fright (the look on their faces, though)! I'm talking about the nude look that you can opt for if all makeup attempts fail. You can achieve this look with just some basic makeup and minimal use of colors. Put on some foundation and concealer to hide away the flaws, some bronzer, mascara, and the all-favorite kajal, of course. Add to this a hint of blush and coral lipstick, and you'll be good to go. Any pale lipstick and lip gloss will work too!
Now that you have these makeup hacks at the ready, there is absolutely nothing you need to worry about when it comes to you looking gorgeous at your friend's wedding. All you have to do is put your best smile on and have the time of your life. Have fun! 😉
Featured image source: Pinterest
Summary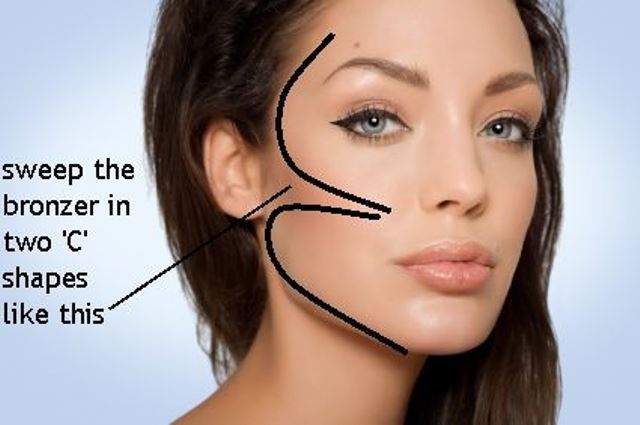 Article Name
8 Makeup Hacks You Must Try This Wedding Season
Author
Description
With the wedding season in full swing, you can't be caught unawares with makeup and beauty disasters. Have these makeup hacks in your kitty - always!