Every great love story needs a climax, when the hero wins over the heroine and culminates that exciting journey of attraction and passion. The unbridled passion, the sensual glances, the slow excruciating wait for sweet release, all these just come together for that one moment.
These are the moments that have been captured best in these sexiest movie scenes of all time. Get ready to take off your clothes (or maybe, you won't have time) 😉
1. 40 Days and 40 Nights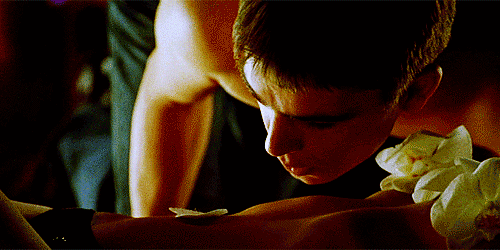 Image source: Disney
A vow of abstinence? That ain't stopping Josh Hartnett from giving his girlfriend a mind blowing climax in this sexy scene in 40 Days and 40 Nights.
2. Shame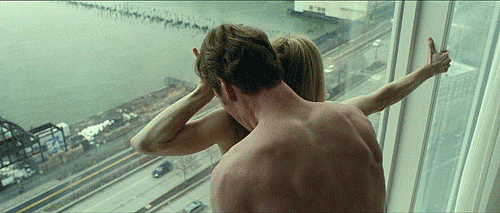 Image Source: Momentum
If you get turned on by PDA, this outrageous scene where Michael Fassbender takes his girl with all his swag will get you weak in the knees!
---
Suggested read: 8 scandalously erotic novels you MUST read today!
---
3. Dirty Dancing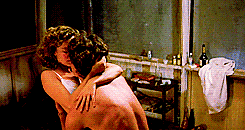 Image Source: Lionsgate
Dancing like nobody's watching, Patrick Swayze turns up the heat in this scene with some dirty dancing and half naked bodies.
4. Risky Business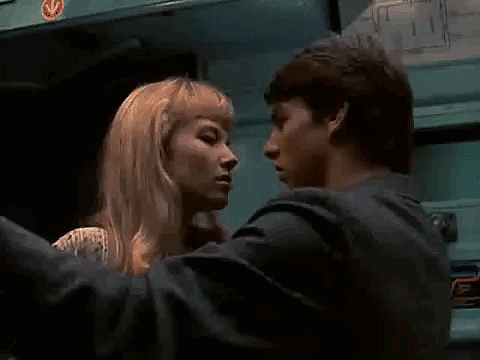 Image Source: Warner Bros.
Fantasize a sexy encounter with handsome stranger in train? Tom Cruise fulfills this fantasy in this sexy scene in Risky Business.
5. Gangster Squad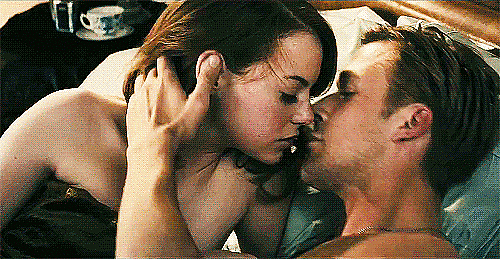 Image Source: Warner Bros.
Sometimes it's the after play that makes you get back in the driver's seat and this steaming make out session with Ryan Gosling will leave you breathless.
6. Love and Other Drugs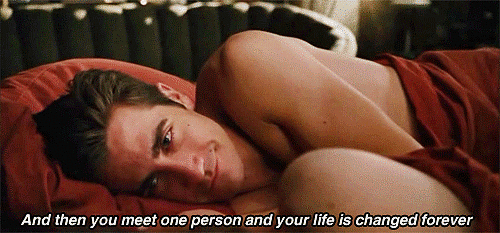 Image Source: 20th Century Fox
That moment when you stare into his eyes and you know it's love, that's sexier than sex! Jake Gyllenhaal totally rocks that moment in this scene.
7. Ghost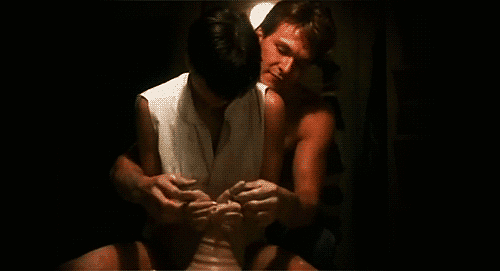 Image Source: Paramount Pictures
What do you do for foreplay? Pottery! Yes, Patrick Swayze made pottery the most amazing thing that happened to sex in this scene.
8. Wild Things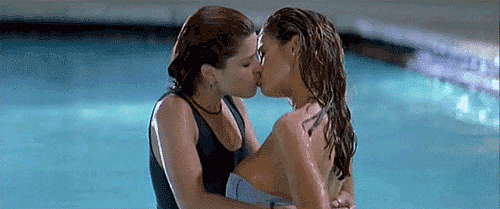 Image Source: Columbia Pictures
Girl on girl action, set against betrayal and dark secrets, bring it on! This lesbian scene in the pool will get you wet and more! 😉
9. The Notebook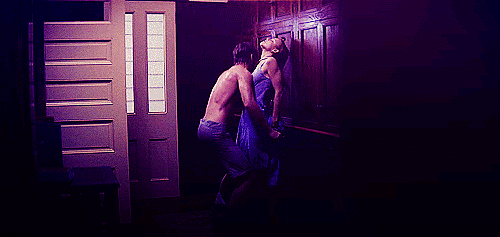 Image Source: New Line Cinema
That pent up sexual energy just goes off the roof top in this sexy scene with Ryan Gosling, after the lovers reunite after an eternity.
10. Cruel Intentions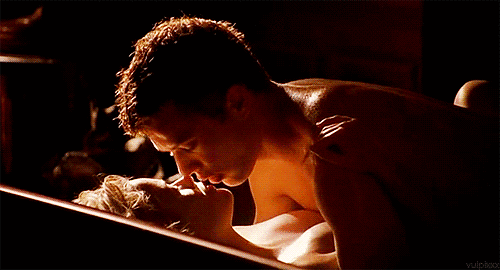 Image Source: Columbia Pictures
The sex after the 'I love you', ah, out of this world. Sebastian rocks Annette's world literally in this love making scene.
11. Almost Famous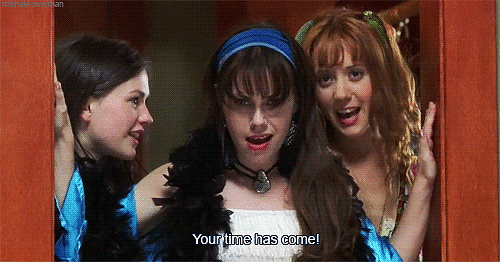 Image Source: Dreamworks
Losing your virginity is a man's dream come true but losing it to three women at the same time is out of this world and Almost Famous does a sexy job of showing us how!
12. The Lucky One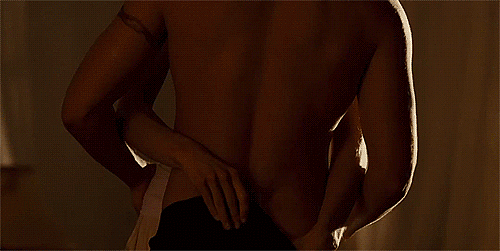 Image source: Warner Bros.
It's great to unravel mysteries and so is it to unravel Zac Efron! Watch Zac make some sweet sexy love to the lucky woman in this scene.
13. Romeo+Juliet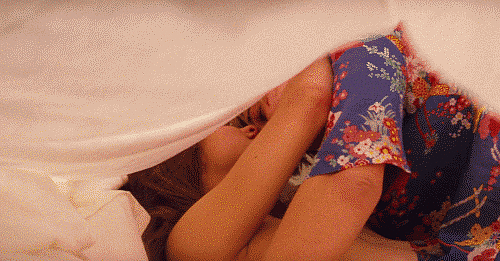 Image source: 20th Century Fox
Leonardo under the sheets bringing out all this moves in this hot scene will make you dream of your Romeo 😉
14. The Fault in Our Stars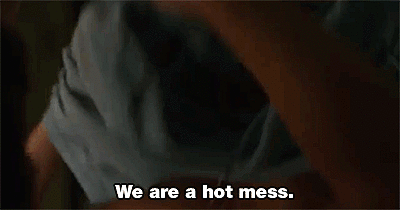 Image source: 20th Century Fox
When you fall in love against the odds and make it to the next level, that's sexy like you never experienced. Watch this scene for the sweet moments between the stars.
15. Center Stage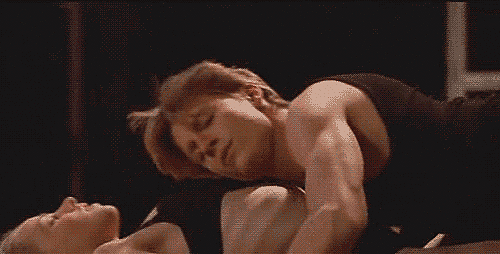 Image source: Columbia Pictures
The lead actors in Center Stage get us hot and heavy in this scene with a whole lot of caressing and pirouetting without actually doing the deed!
16. Brokeback Mountain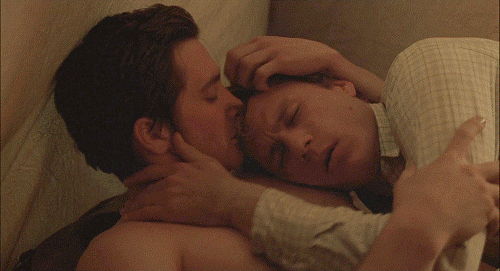 Image source: Focus Features
Two hot guys being sweet and tender makes our hearts and bodies flutter! Watch this sexy scene in the tent when love is redefined.
17. Blue is the Warmest Color

Image source: Wild Bunch
Discovering your desires can be exhilarating and this scene is real AF. It sensually depicts the first sexual experience Adele had with a woman.
18. Atonement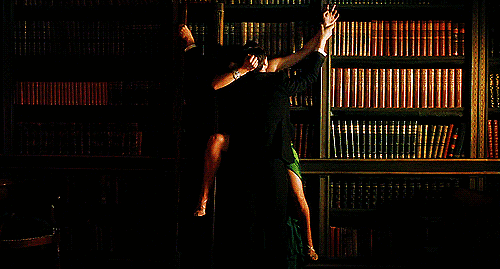 Image source: Universal Pictures
Ultimate nerd fantasy, getting banged up against a bookshelf! Oh and this sinful scene will need you to atone for your sins 😉
19. The Twilight Saga: Breaking Dawn – Part 1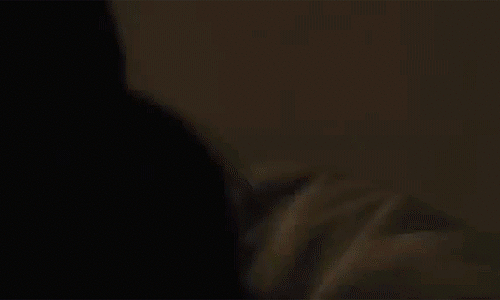 Image source: Lionsgate
Will they do it, will they not? It took a while for Edward and Bella to get the ball roll but oh boy this bed breaking scene makes up for the wait.
20. Blue Valentine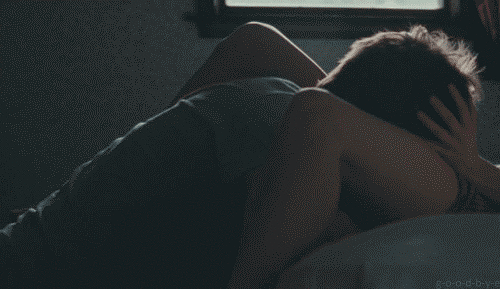 Image source: The Weinstein Company
How to keep a woman happy 101, this scene goes 'down' to the basics and makes it a very hot scene, enough to drown out the depression of the rest of the movie.
21. Secretary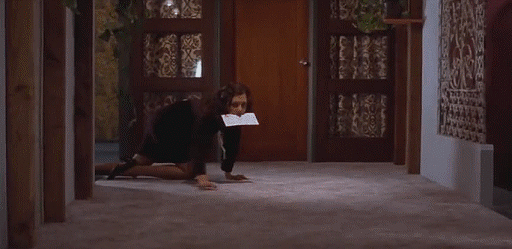 Image source: Lionsgate
Tough to pin down on one scene in this sex fiend movie, the secretary affair does it for us. It's the kinky classic if there ever was one.
22. Bridesmaids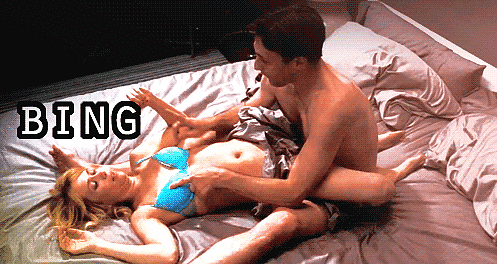 Image source: Universal Pictures
Jon Hamm can do whatever he wants and it's going to be ok. With that sexy body and that grin, uh, he brings goofy back to sex in this raw sexy scene.
23. Y Tu Mama Tambien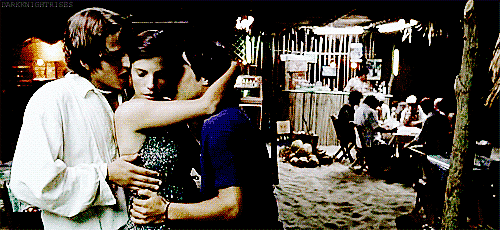 Image source: IFC films
Young boys dreaming about older women, the regular stuff right. This sensual scene between the boys and the older woman makes for a tense 'climax'.
---
Suggested read: 15 sexily steamy romance movies that scorched the screens
---
24. Basic Instinct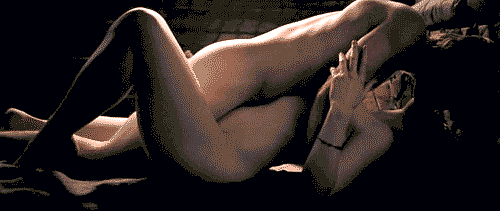 Image source: Tristar
Even we can't pick just one sexy scene in this crazy movie with sex happening all over the place. Watch their pure passion in this sexy scene.
25. Nine and A Half Weeks
The ice cube made it to the homemade sex toys list after this incredibly hot scene hit the screens, we challenge you to not quiver with her during this scene!
Tell us about the sexy scenes that drive you crazy. 😉
Featured image source: Pinterest
Summary
Article Name
The Top 25 Sexiest Movie Scenes Of All Time
Author
Description
Check out the NLT picks for the sexiest movie scenes ever!