What makes up MAC are its makeup products! MAC is, without a shadow of a doubt, one of the most adored and adorned makeup brands in the world. It tops all the charts, and also, my list of favorites (which certainly adds more to its reputation ;)).
---
Suggested read: Here is the Holy Grail of NYX products you need, right now
---
Every year, MAC releases new products, which set trends, almost immediately. The range of cosmetics that this line produces works well with everybody's daily regimen and skin tone. These 17 must-have MAC products are cosmetics that your vanity bag should always have.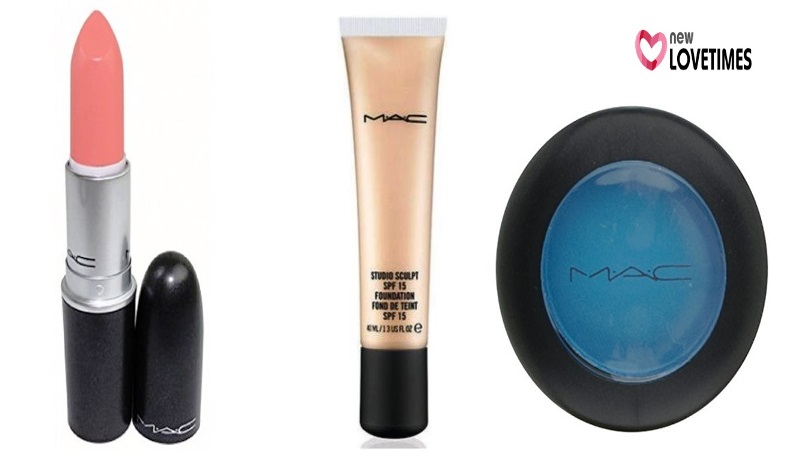 Image source: MAC Cosmetics
Let's have a look at which of MAC's babies made it to our list:
1. Fluidline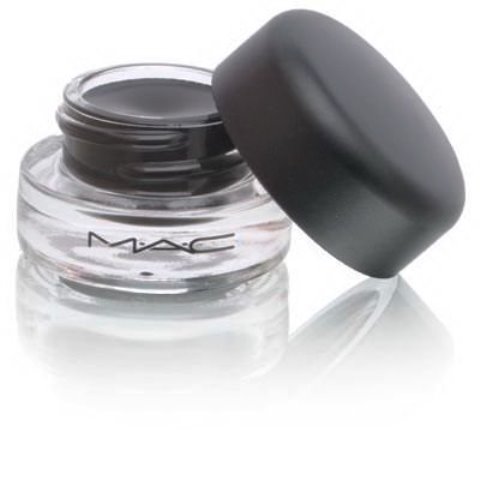 Image source: MAC Cosmetics
The Fluidline from MAC will help you take a leap from teenage makeup to adult, that too, pro makeup. It is undoubtedly my favorite MAC Product, and so, has made it to this list.
The Fluidline is a tiny pot of eyeliner in liquid form, which you can apply using a skinny brush, because that is the most trouble-free and dummy-proof way to get your eyes winged. We want to let you in on a secret: MAC does not endorse this idea, but Fluidline can also be used as an eyeshadow primer. But take a crack at this only when you are applying a 'going all out' makeup, coz the eyeliner is pitch dark. Using this is as a primer with eyeshadow shadowing it, expect your makeup to never bleed, no matter how much you dance and sweat that night! In my opinion, it is a life-proof makeup beatdown that I have just shared with you.
2.  Volcanic Ash Exfoliator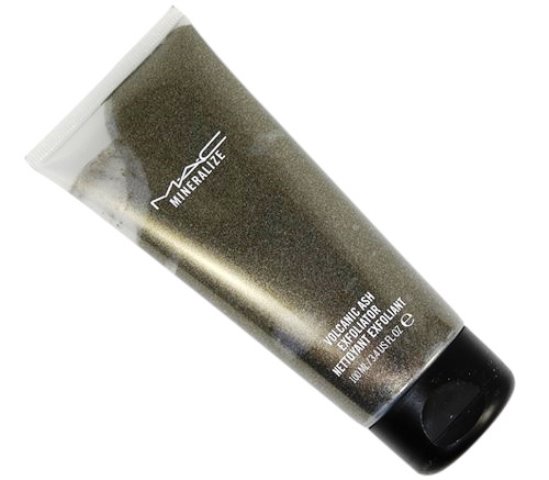 Image source: MAC Cosmetics
Well, people who are fanatics and love cleansing themselves, NEED the Volcanic Ash Exfoliator from MAC. Someone recommended it to me, and I am suggesting it to you. If you want something gentler for your sensitive or dry skin, you can go for Origins' Modern Friction. Even if you have tried all exfoliation creams, none can beat this baby!
3. A paint pot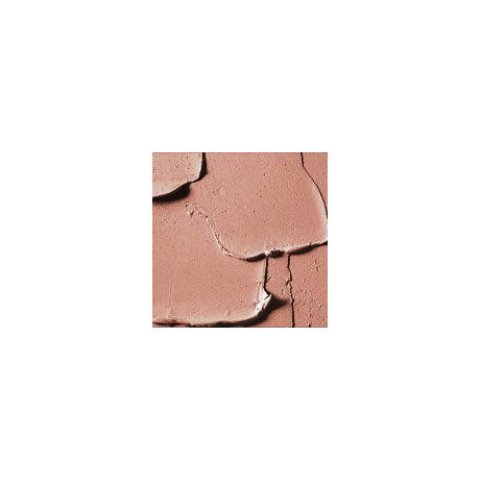 Image source: MAC Cosmetics
If you have deep-set eyes, a paint pot from MAC is an absolute essential. You can use it as an eyeshadow primer too. With this pot of luck, you need not carry an eyeshadow in your purse for touch-ups, because this one's going to last longer than any of your relationships! You can cherry pick 'painterly' as the hue it lends is so pretty, plus it leaves no crease. Just swipe some of the primer from the pot, and you don't have to worry about the eyeshadow smudging, all day long!
4. Girl About Town lipstick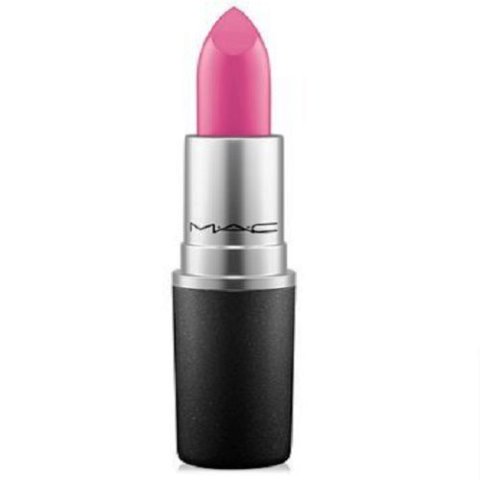 Image source: MAC Cosmetics
This one is a universal color and looks good on everyone! I think it is vivacious, peppy and the perfect pick-me-up on a morning you are really not in the mood for work. Just slap it on, and your lips will do the talking, thereafter.
MUA tip: Once your lips have gotten comfortable with the Girl About Town, experiment with Show Orchid to up the ante.
5. Shimmery Mineralize Blush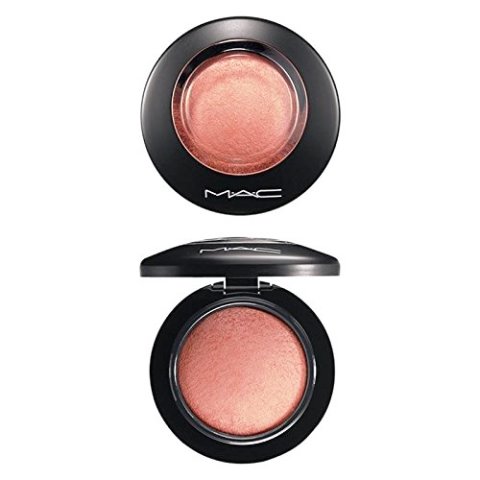 Image source: MAC Cosmetics
Try the Shimmery Mineralize Blush with a fan brush, on top of your actual blush. Use your fingers to swipe the powder on your cheekbones and the center of your nose. It is subtle, and does not overpower your look. You will only notice it when you take a photo or move your face and these parts of your face get highlighted. The blush does not leave that grey after-shade, and instead gives you a bright, healthy and dewy appearance. You can try the blush from MAC in 'dainty'.
6. Electric Eel Blue Eyeshadow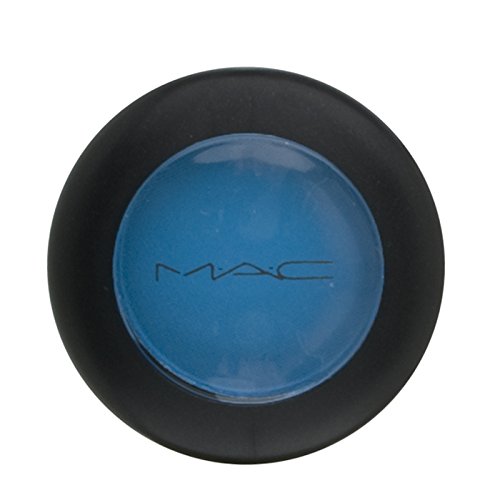 Image source: MAC Cosmetics
For all those who like experimenting with their makeup, MAC is your go-to product. If you are a lover of nudes and a subtle look, MAC does not disappoint you either, but the best thing about this makeup brand is that it raises your spirits and inspires you to try what you have never tried before.
If Electric Eel Blue is too ballsy for you, you can get yourself a Carbon Black too, which you can wear to a music festival and even a random date. That's how versatile it is. If you love the idea of moving out of our comfort zone and trying out some new cool colors, try Passionate or Chrome Yellow or even Parfait Amour. Go nuts with these!
7. Nude lipstick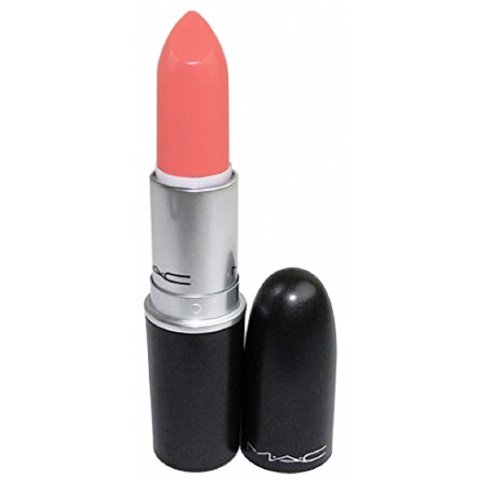 Image source: MAC Cosmetics
If you are someone who likes endorsing the, "I woke up like this" look, this lippie is for you! For the perfecto shade, have a go at 'Razzledazzler'.
---
Suggested read: Do you know how to use the liquid lipstick right?
---
8. The 34 lashes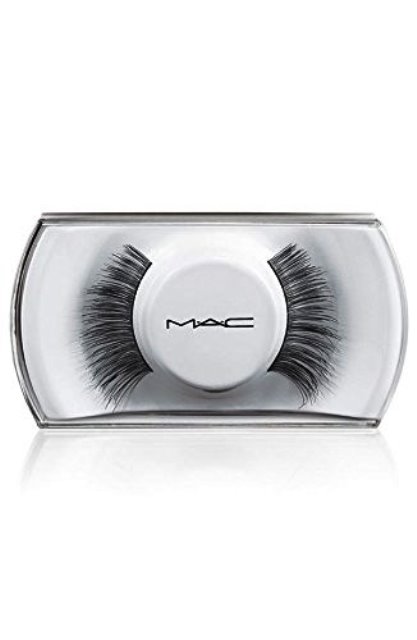 Image source: MAC Cosmetics
I find this effing awesome, people! I mean they are the right amount of thick one needs. They make it difficult for people to know if you are using fake lashes, and that's the whole point of putting on fake lashes, am I right?! Though MAC says you can only use these once, here's a hack: Apply your mascara and then use the lashes, after which you can dab on some of the eyeshadow we recommended above. This way the lashes can be used more than a couple of times.
9. Gold eyeliner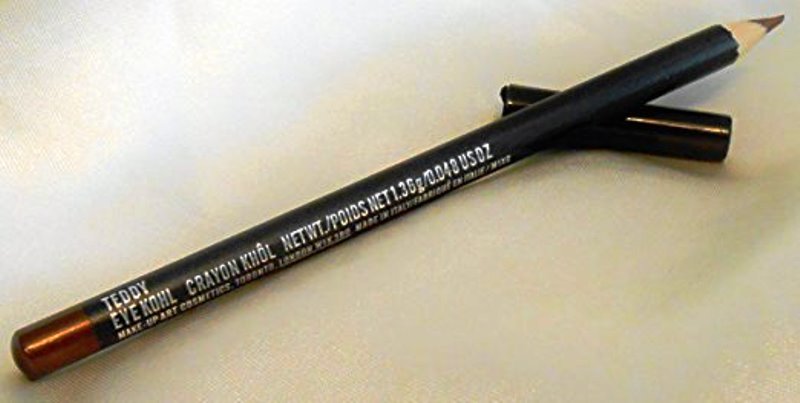 Image source: MAC Cosmetics
The Gold eyeliner gets you ready for the Gods. It makes everybody look so sophisticated and chic. Do not wear this eyeliner with flashy colors, because you don't want to overpower what's going to make you the showstopper! The color you should splurge on is "Teddy".
10. White eyeliner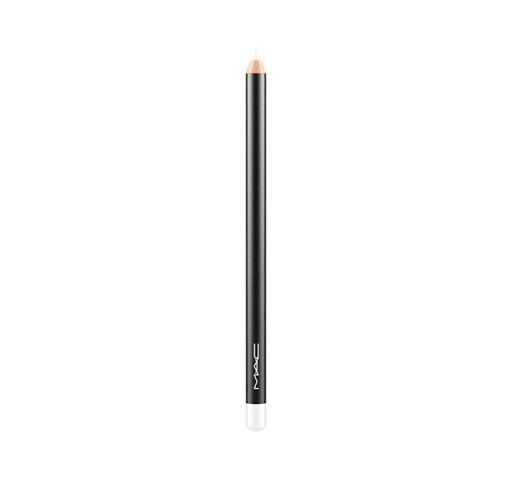 Image source: MAC Cosmetics
If you want to be the bomb on an evening out with your friends, this is your product! Here's a hack you can follow: Apply the eyeliner on the edges of your lower lids. This will make the white eyeliner look like a part of your eye It gives an illusion of bigger eyes, which is a bonus.
11. Strobe cream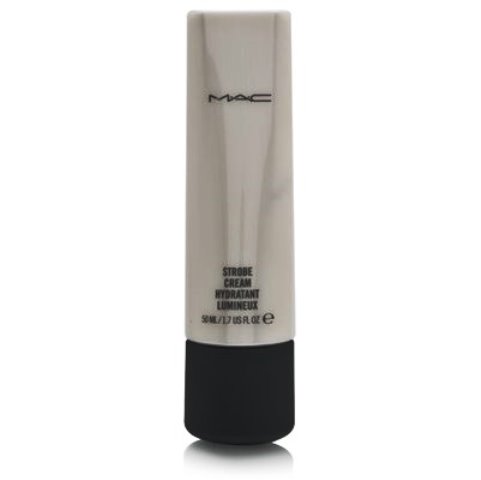 Image source: MAC Cosmetics
This one is not just one of the must-have MAC products, but also a makeup pet-peeve, for all those who have a dull skin. You need to first exfoliate with the Volcanic Ash Exfoliator. Now use a moisturizer to nourish the skin. Lastly, apply the Strobe Cream as a highlighter, and you are done.
12. Ruby Woo lipstick
Image source: MAC Cosmetics
If someone told you there is no perfect red lipstick in this world, it is time you unfriend them and make friends with people like moi! The Ruby Woo lipstick from MAC is THE lipstick that paints your lips and the town red. If you are a lippie-holic, you will adore this color. Plus, it is so soft that even if you are someone who does not wear lipstick regularly, you will pull it off with Madonna-like ease.
13. Studio Sculpt Foundation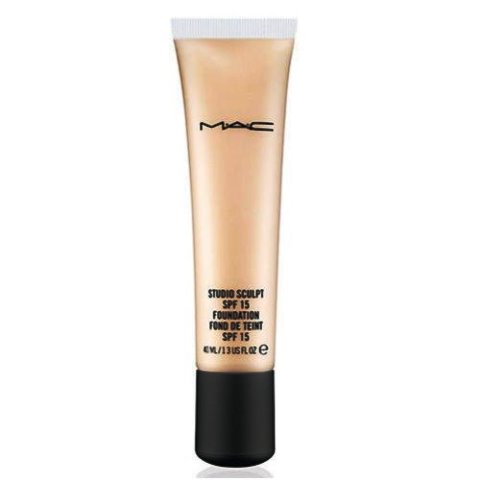 Image source: MAC Cosmetics
You may have heard that MAC'S Studio Fix Foundation is the product one must indulge in, however I differ. Though Studio Fix is an amazing foundation, the Studio Sculpt Foundation will beat it hands down, any day. The foundation provides awesome coverage; it lends a very natural, nude finish; it can also be used as a base for your bronzer or your highlighter. Now, how can you not buy this baby?!
14. Amplified Creme Lipstick in Chatterbox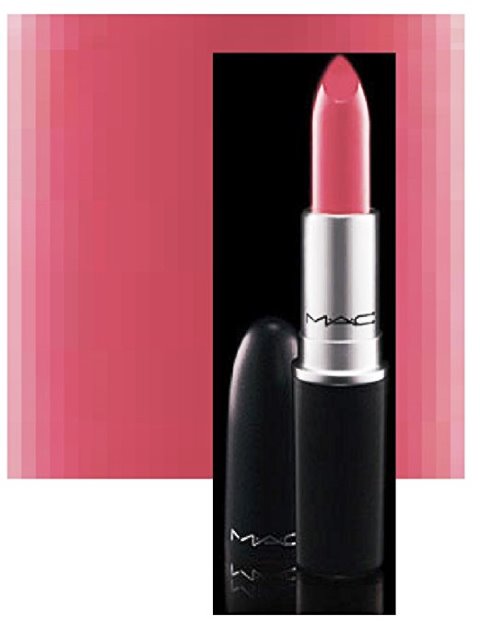 Image source: MAC Cosmetics
This one may not seem as exciting as other lipsticks out there, but it works for any occasion and compliments all skin tones. It is the best lippie when it comes to first dates (ya, I know there are going to be plenty!).
15. Prep + Prime Moisture Infusion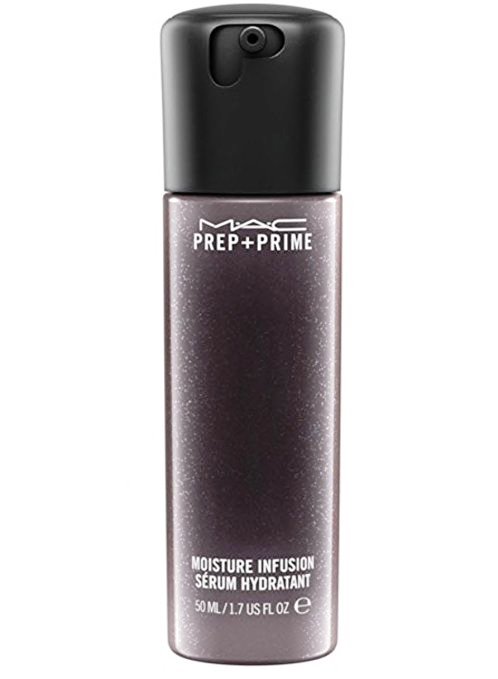 Image source: MAC Cosmetics
You don't use a primer? Well, that's okay. No one's gonna force you, but my pretty darling, you should at least give this one a chance, and then, I bet you won't want to spend a single day without it! If you have dry skin like me, you should pick this infusion. However, if your skin isn't all that dry, try some other variant from the Prep & Prime fam jam. They are all very very good!
---
Suggested read: All about pastel makeup (and more): The NEW beauty looks to wear in the New Year
---
16. Pigment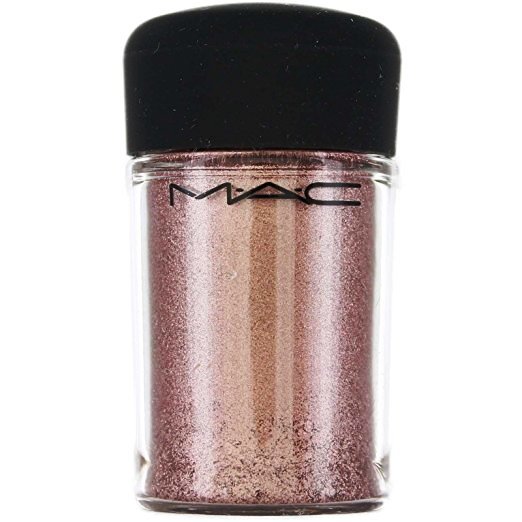 Image source: MAC Cosmetics
MAC pigments are a personal favorite, and some million other people agree with me on this. They are exciting to play with, and the moment you lock eyes with the color that you will call yours, there is no going back. The pigments, like other supplies from MAC, are multi-use. You can apply them as eyeshadows or even mix them with your lippie and try them on for a unique lip shade. You may also use the pigments to dot the top of your eyeliner. Some people even mix the pigments with their manicures!
17. Lipglass in Nymphette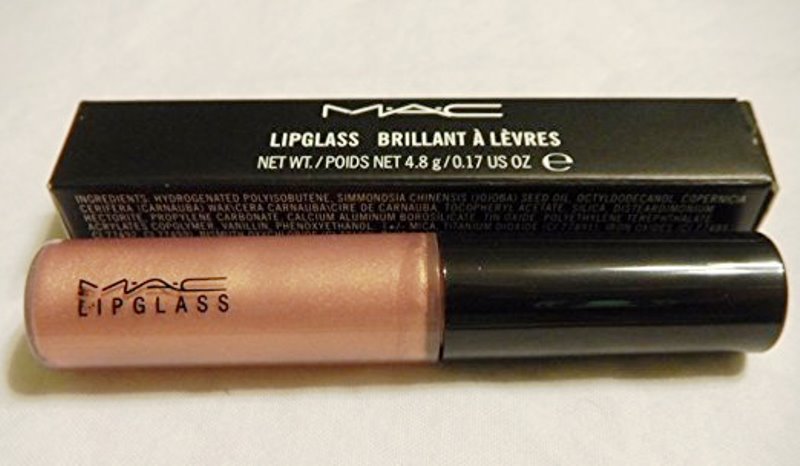 Image source: MAC Cosmetics
Nymphette, how hot does that sound?! This gloss is something you need to store in your purse, and whenever you swipe on some, you will feel a surge of confidence in you, which will take you places! Believe it or not, the sexy name makes the whole application more fun for some strange reason! I guess, there is something in a name, Shakespeare!
I hope you check out these must-have MAC products on their official site, and put them on to channelize the diva in you!
Did you find this guide useful? Let us know in the comment section below.
For more on makeup beatdowns, tricks, tips and what products to use and which ones to ditch, keep following this space. You can also sign up for our daily newsletter to get all beauty-related pieces delivered to your inbox every day. Cheerio!
Featured image source: MAC Cosmetics
Summary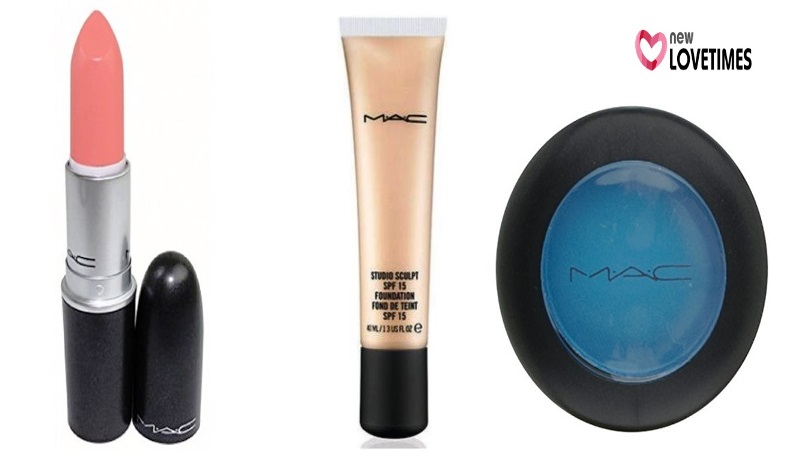 Article Name
17 Must-have MAC Products For Every Makeup Junkie
Author
Description
Cosmetics that work well with everyone's daily regimen & skin tone: These 17 must-have MAC products are cosmetics that your vanity bag should always have.