The first time I heard the song My Heart Will Go On from the movie Titanic, it raised goose bumps on my arms. I was eleven years old then. Since then, it has been a constant companion in all of my playlists. I simply love that song. It epitomizes 'love' for me. I can't listen to that song and not think about 'love.' Such is the power of music and words.
Sadly, the genius composer behind the modern day classic, composer, conductor, and orchestrator, James Horner, died in a tragic plane crash on Monday, June 22nd. He was 61.
With this sad message posted on her Facebook page, Horner's assistant confirmed his tragic and untimely death:
"We have lost an amazing person with a huge heart and unbelievable talent [who] died doing what he loved."
With over three decades of compositions comprising of more than 150 movie scores, Horner was a living legend. During his long career, he won numerous awards and accolades and prestigious nominations. In 1998 alone, he won two Oscars – Best Original Dramatic Score and Best Original Song (My Heart Will Go On), both from the movie Titanic, directed by James Cameron. Plus, over the years, he was also nominated for eight more Academy Awards. Besides winning the double golden statuettes, he also won two Golden Globe Awards, three Satellite Awards, three Saturn Awards, and not to mention his triple nominations for British Academy Film Awards.
---
Suggested read: Michiel Huisman – the next big leading man of Hollywood?
---
Although his Academy Award-winning Titanic score and song are what most of us remember him by, he has composed music for a number of other well-known and popular movies such as Braveheart, Apollo 13, Aliens, A Beautiful Mind, Avatar, Legends of the Fall, Troy, et al.
Till date, composer James Horner has collaborated with director James Cameron many times, from his sci-fi thriller Aliens, romantic Titanic, and the futuristic Avatar, and was also in talks to work together on future sequels to the hugely popular and acclaimed, Avatar. With director Mel Gibson, he has collaborated thrice, starting from 1993's The Man Without A Face to 1995's Scottish epic, Braveheart, and the latest being the 2006's Apocalypto. Another renowned director with whom Horner collaborated on multiple projects is Ron Howard. Most notable movies include Cocoon, Apollo 13, and A Beautiful Mind.
To bid adieu and pay our respects to this musical maestro, we have here 10 of his best compositions. Check them out:
1. My Heart Will Go On from Titanic by Celine Dion (1997)
This list should start with one of Horner's most famous compositions. This song beautifully brings out the love that Kate's Rose and DiCaprio's Jack feel for each other.
2. I See You from Avatar by Leona Lewis (2009)
Who wouldn't love this song? With these lyrics, this is one of the most romantic songs composed by Horner:
Walking through a dream
I see you
My light in darkness breathing hope of new life
Now I live through you and you through me
Enchanting
I pray in my heart that this dream never ends
I see me through your eyes
3. The Ludlows from Legends Of The Fall (1994)
This was the first time I fell in love with Brad Pitt. The story of the Ludlows in the early 20th century Montana, was a wistful movie experience for me. With the wilderness of Montana playing a character in this movie, James Horner's score just underscores the story of the Ludlow family in its trials and tribulations.
4. Somewhere Out There in An American Tail by Linda Ronstadt and James Ingram (1986)
An American Tail was an animated feature produced by Steven Spielberg, which narrates the tale of an immigrant mouse who is separated from his family in the Big Apple. Horner earned an Oscar nod for this composition, and even won two Grammys for it, including Song of the Year. Such simple words, yet they evoke the hope that they're meant to elicit.
Somewhere out there
Beneath the pale moonlight
Someone's thinking of me
And loving me tonight
Somewhere out there
Someone's saying a prayer
That we'll find one another
In that big somewhere out there
5. Braveheart theme song from Braveheart (1995)
The medieval Scottish epic earned Horner another Oscar nomination. With the use of bagpipes and sweeping instrumentals, the score for this movie perfectly complemented the story of William Wallace and the struggle for Scottish independence.
6. A Kaleidoscope Of Mathematics from A Beautiful Mind (2001)
A Beautiful Mind was Ron Howard's loosely adapted biography of Nobel Laureate and mathematical genius, John Nash. The movie's score by Horner tries to capture Nash's mathematical intellect alongside his crippling paranoid schizophrenia.
7. Field of Dreams soundtrack from Field Of Dreams (1989)
This 1989 movie starring Kevin Costner was a mystical baseball drama. This guitar-driven evocative score was the perfect companion for the movie. The score earned Horner his second Academy Award nomination as a movie composer.
---
Suggested read: 25 greatest love songs from 2000 to 2014 that made our heart sing
---
8. Main Title from Star Trek II: The Wrath Of Khan (1982)
This Star Trek movie, which is considered the best among all of the movies made in that franchise, had a sweeping and romantic score, thanks to James Horner. Despite it having been more than three decades, this score, with horns and orchestral strings brings out his ability to craft memorable themes.
9. Dark Side Of The Moon by Annie Lennox from Apollo 13 (1995)
This Tom Hanks-starrer astronaut drama was directed by Ron Howard, and Scottish crooner Annie Lennox lent her vocals to two tracks from the movie's soundtrack by James Horner – Dark Side Of The Moon and the end credits.
10. Futile Escape from Aliens (1986)
Another Cameron-Horner collaboration, this one was a thrilling and sinister evidence of Horner's work.
Among all of his great compositions, which one is your favorite? Tell us in the comments below.
Summary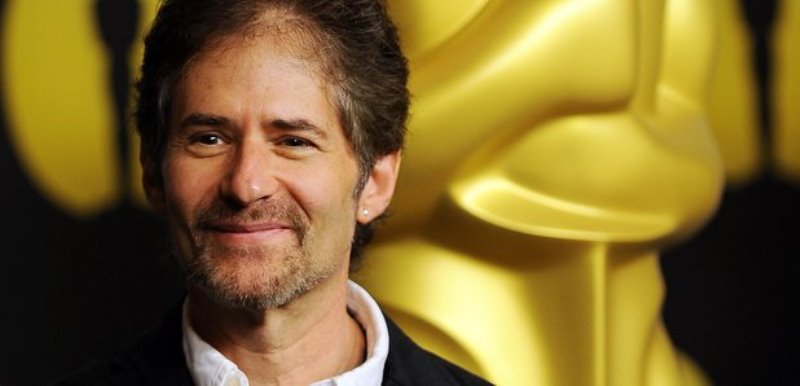 Article Name
Titanic Composer James Horner Dies In Tragic Plane Crash
Author
Description
Music composer of films like Titanic and Apollo 13, James Horner, died in a tragic plane crash. We pay tribute by remembering 10 of his best compositions.