Saying farewell to summer always makes us sad, but there's one thing that immediately cheers us up: the change in the weather and the scenery, the fall! It's time to switch up our clothes, hair and makeup! So when we swap our tank tops for comfy knits, and our iced tea for a cup of ginger latte, how can we ignore our manicure?! Here we are, providing you with the 20 best nail colors to sport in fall, 2016!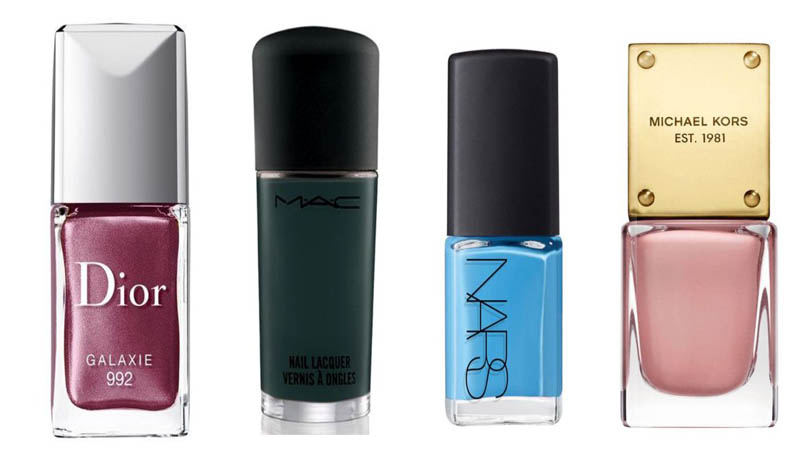 Let's have a look at what to buy and from whom! ☺
1. Red velvet by Marc Jacobs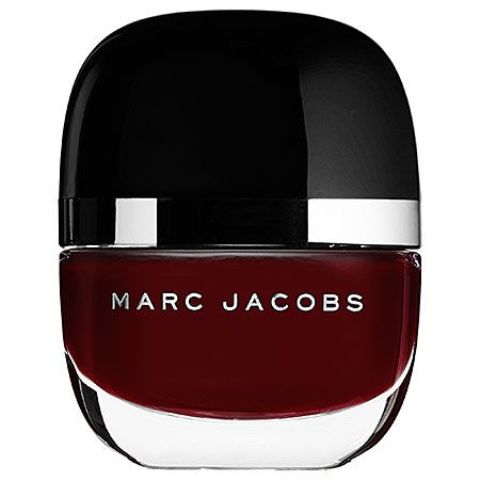 Image source: Pinterest
Red velvet is the hue you will have to hunt down for this fall. The best brands, apart from Marc Jacobs would be Loreal Red colours and Le Vernis 475 DRAGON Chanel, for the burgundy Oxblood.
2. Blue Valentine's by Le Vernis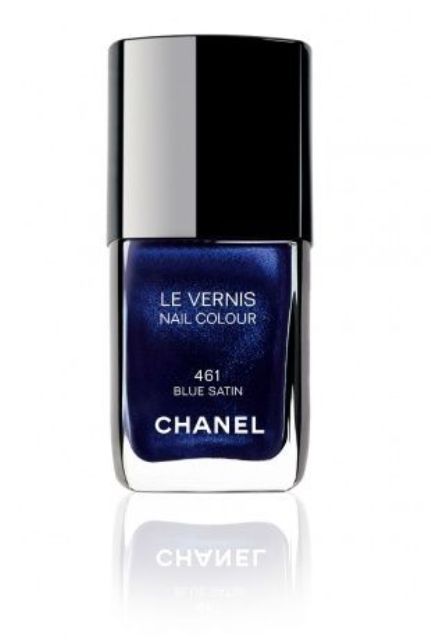 Image source: Pinterest
Shades of blue are always a winner when it comes to fall manicure! This shade in particular has a royal feel to it, making it superior to other nail colors! If it's autumn, it need not necessarily be murky! Lend your hands a perky look instead!
---
Suggested read: Top 10 on-point nail trends of 2015
---
3. Nude nail lacquer by Christian Dior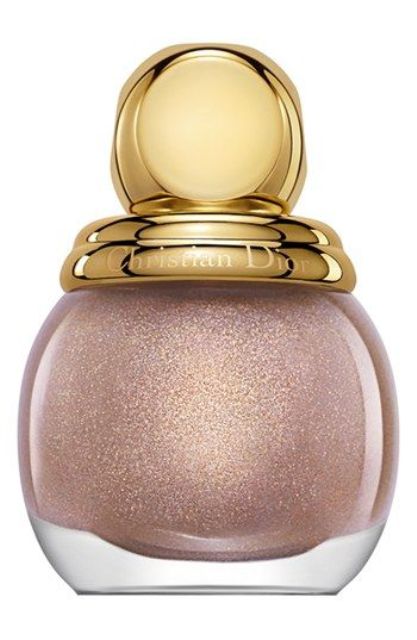 Image source: Pinterest
If you want to keep the statement decent, go nude! 😉 This nail lacquer from Christian Dior offers a fair and clean air to your hands. Tom Ford is another brand that you may try for the nude look.
4. Steel grey by Sarah Dewitt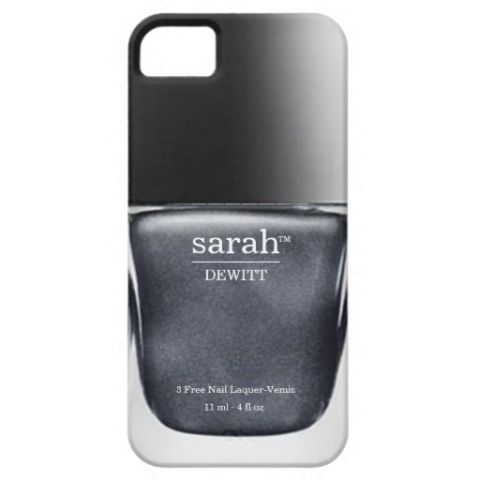 Image source: Pinterest
Grey is the new black, if I may say! Both the dark and the light shades look phenomenal! The attractive quotient goes a notch higher when the color is complimented with nail accessories!
5. Pale pink by Michael Kors
Image source: Pinterest
Fall is when we like everything soft and subtle. From our hairstyle to the outfits we choose, nothing too bright or gaudy! Add to this soft frenzy with this pale pink nail colour from Michael Kors.
6. Marrow by Butter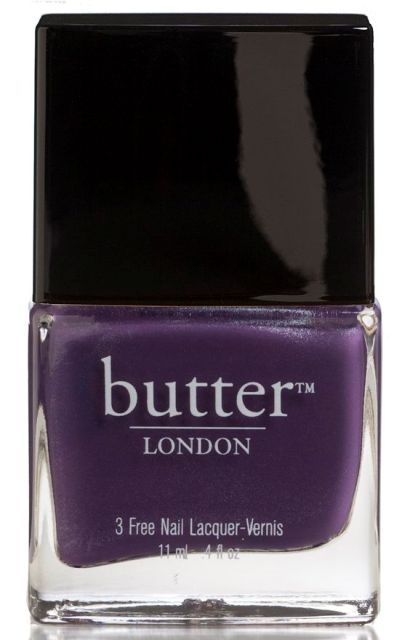 Image source: Pinterest
This is a hand mixed nail lacquer-vernis from the designers of Vena Cava who decided to name it after the dark purple, rusty insides of a bone. Murky indeed!
7. Penny Talk: Mirror Metallic by Essie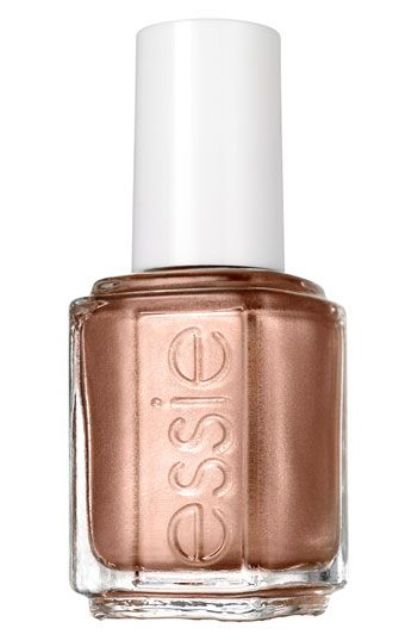 Image source: Pinterest
This is the color that most people will slant toward this fall. You can easily make use of the brilliant shade to make diverse prints. However, don't forget to get a French nail trim prior, to give your hands that edge!
8. Dark green by MAC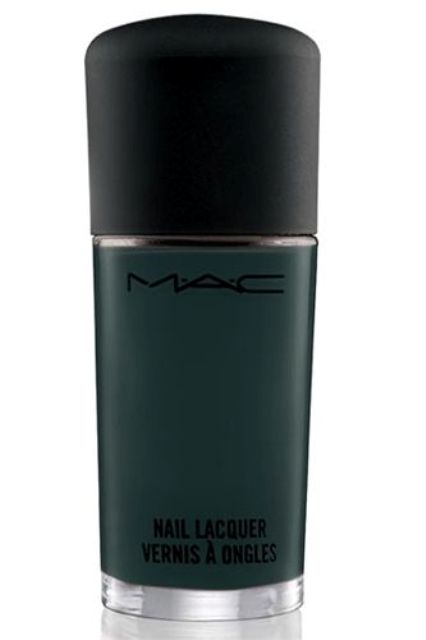 Image source: Pinterest
While fall means keeping it light for some, for others it means changing the palette to something moodier and richer. If you belong to the latter group, this is certainly your shade! ☺
9. Black carbon shades by Essie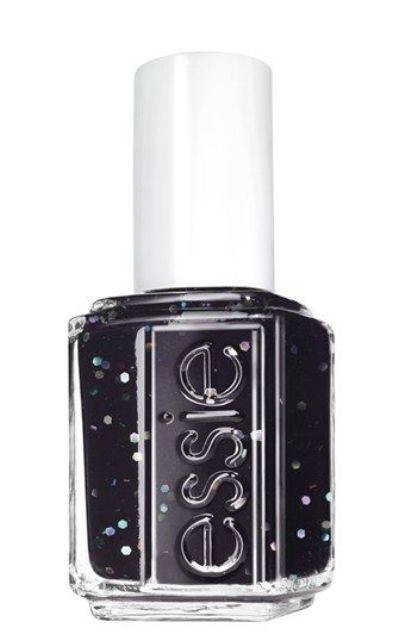 Image source: Pinterest
The Encrusted Holiday has been popular since 2013. It runs with whatever you are donning. It may be a lactose or a hip thing that you came up with! To put it in a word, it's 'hot'!
10. Chocolate plum shimmer by Bobbi Brown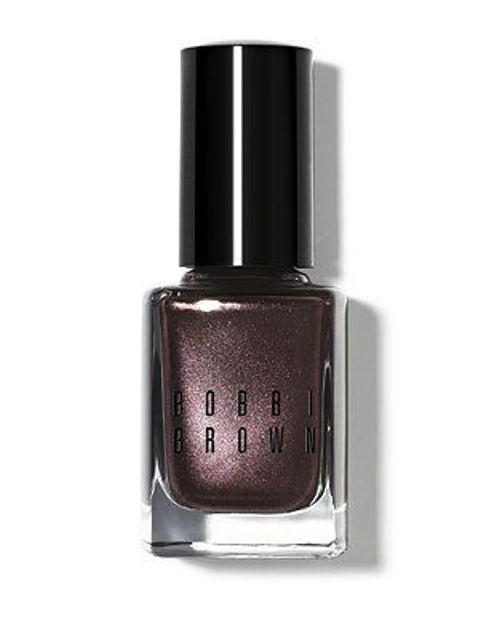 Image source: Pinterest
Mm… chocolate plum shimmer! This rosy bronze lacquer belongs to a very coveted collection that you must possess this fall! It is self-indulgently delicious for any crispy autumn afternoon!
11. Copper crowd by Essie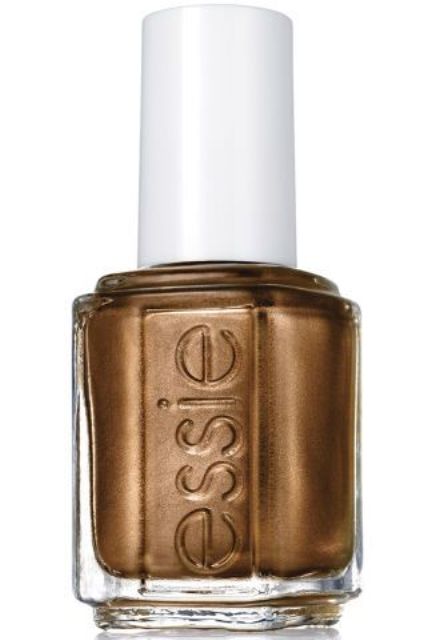 Image source: Pinterest
This is definitely the hue you need to get your hands on before they run short of it. Limited edition, you know!
12. 'Fall in love' by Sonia Kashuk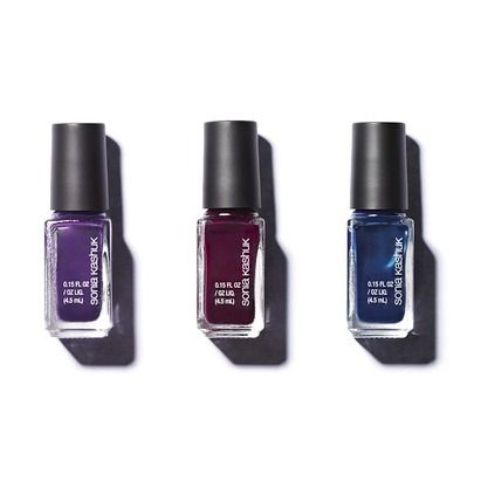 Image source: Pinterest
Another set from a limited edition, a pack of three, three magnificent jewel-toned polishes: Wine and Dine (ruby red), Poison (pretty plum) and Stormy Waters (silky sapphire).
13. Jezebel by Marc Jacobs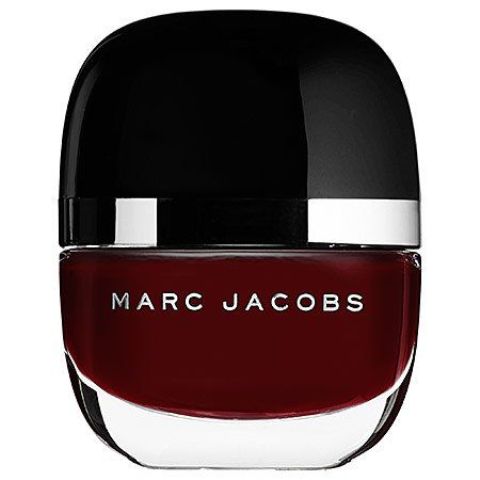 Image source: Pinterest
If there is something divine when it comes to nail colours it has to be the oxblood shade! This one by Marc Jacobs is dark yet divine!
14. Alluring rose by Maybelline New York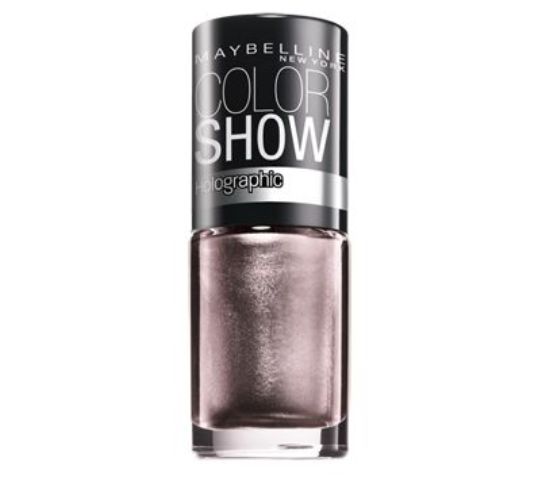 Image source: Pinterest
Everyone's going to lurve this colour come fall! This one from the Holographics collection is a real stand out!
15. Channing by Zoya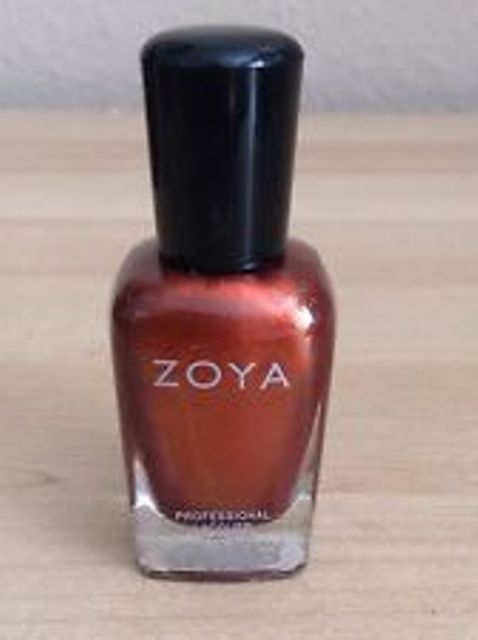 Image source: Pinterest
When it's smoking hot, you got to name it Channing! Grab this one from Zoya's 'Cashmeres and Satins' collection!
16. Galaxy by Christian Dior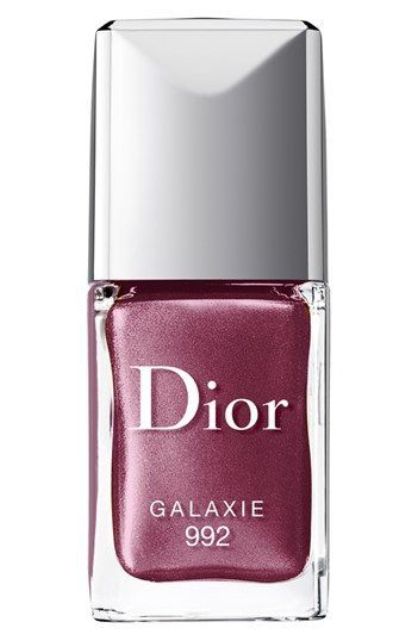 Image source: Pinterest
Sensual is the word that will come to everyone's mind once they see Galaxy, a part of the Mystic Metallic collection, on your nails!
17. Gossip over gimlets by China Glaze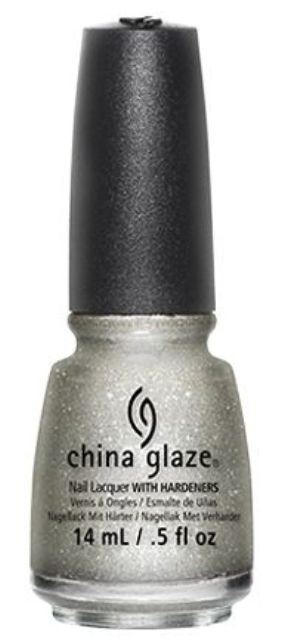 Image source: Pinterest
Sleek and shiny and all things charming! This is a MUST.
18. Fiery temptress by Revlon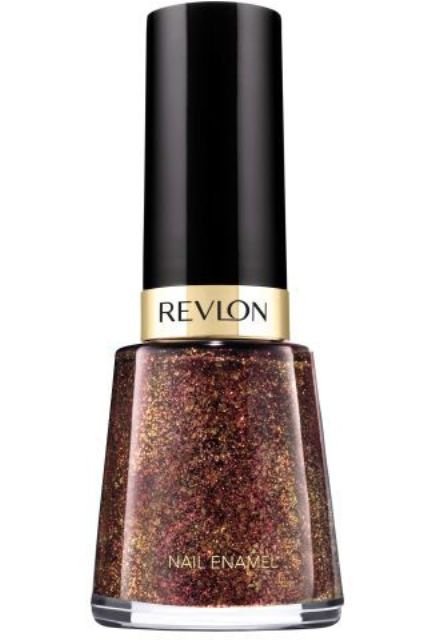 Image source: Pinterest
This untamed nail enamour by Revlon is just what you need this season! Imagine it with a pale peach pant suit! ☺
---
Suggested read: 25 easy nail art ideas even lazy girls can try
---
19. Ikiru blue by NARS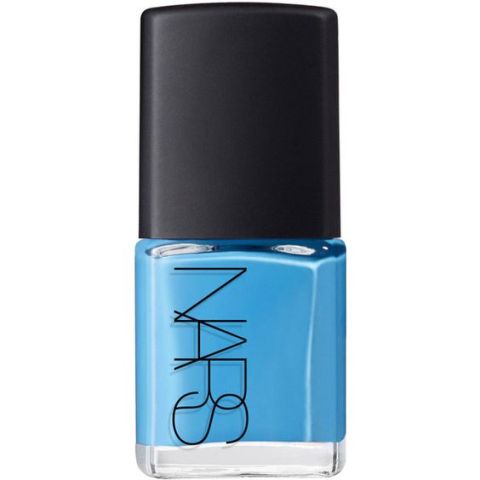 Image source: Pinterest
Iconic, to say the least! Think diamond nail accessories!
20. Rose quartz by YSL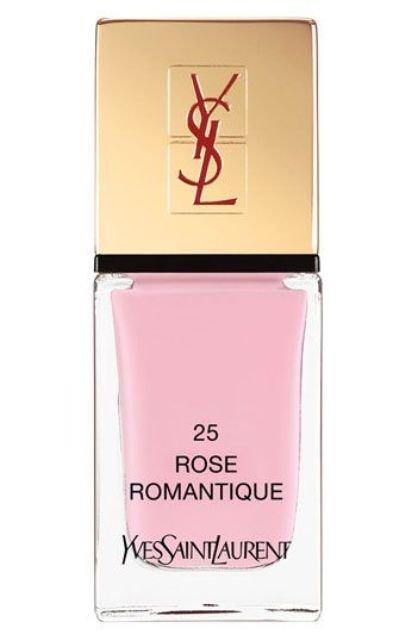 Image source: Pinterest
Pantone Color of the year! Speaks for itself?!
So did you 'fall' in love with these colours already? 😉
Summary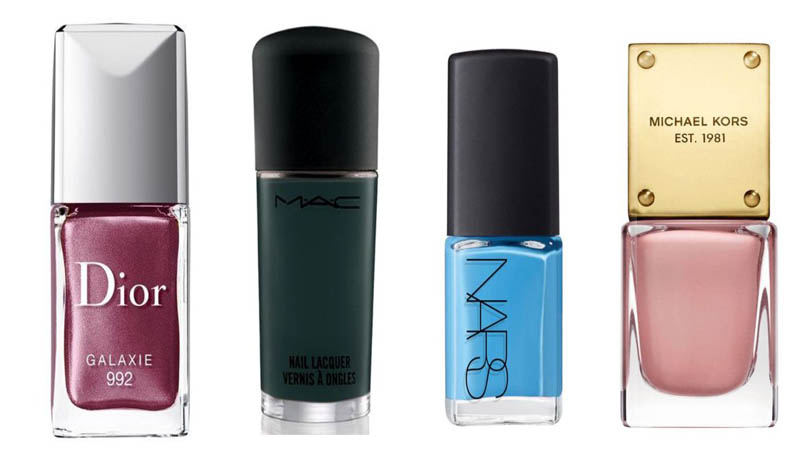 Article Name
The Top 20 Nail Colors To Sport This Season
Author
Description
Which nail colors will keep that smile on 24*7, this season? Find out.