NARS Sin
MAC Blushbaby
MAC Blush in Full Fuchsia
MAC Extra Dimension Blush in Into the Pink
Liquid blushes and cheek stains are perfect for a very natural pinched-cheeks look. Both, liquid blushes and cheek stains tend to have a runny texture, but they dry incredibly fast, and have an almost powdery, lightweight finish. So, the oil in your skin will actually help blend these blushes better as it will keep the blushes from drying down too quickly. Also, once these blushes/tints do dry down, they last for a very long time and pose no threat of looking chalky or goopy (which might be a problem in case of some powder blushes. Here are our absolute favorite liquid blushes and cheek stains.
Lakme 9to5 Lip and Cheek Mousse in Magical in Maroon
NARS Liquid Blush in Orgasm
Benefit Benetint
Yves Saint Laurant Glossy Stain in Rouge Fusion
Benefit Gogo Tint
4. Mode of Application
How you apply your blush, is a pretty important determinant of your final look. Here are some of our favorite ways to apply blush, for different finishes.
This is the most commonly used application tool for blushes. Fluffy brushes tend to spread the pigment evenly, which helps with the blending process. Fluffy brushes do not transfer a lot of pigment and the blush may end up looking a bit sheer. This method is perfect for no-makeup-makeup looks. You can use a fluffy brush on the following type of blushes.
MAC Blush in Desert Rose
Charlotte Tilbury Cheek to Chic Blush
---
Suggested read: Everything You Must Know About Choosing The Best Foundation For Oily Skin
---
This type of brushes packs the most pigment. Instead of the round, buffing motion you use in case of a fluffy brush, you can use sweeping or stippling motions to apply your blush for a heavily pigmented look. This style of application is especially good for when you want your cheeks to really pop (great for glam/OTT makeup looks and edgy, couture looks). Some of our favorite blushes to use with this brush are
Marc Jacobs Shameless Bold Blush in 204
MAC Blush in Full Fuchsia
Benefit Galifornia Blush
This is the best way to apply liquid blush or cheek stains. The oil from your fingers will help melt the blush into your skin, and also help blend the blush out beautifully, for a natural flushed look. This form of application is best for when you want a very natural, look, using little to no makeup. Simply use your middle or ring finger to softly tap the tint/liquid blush away from the apples of your cheeks, in a clockwise/anti-clockwise motion. Here are some of our favorite liquid blushes.
Lakme 9to5 Lip and Cheek Mousse in Rose Touch
Benefit Gogo Tint
Yves Saint Laurant Glossy Stain in Rouge Fusion
We know how old, regressive beauty standards may have labeled having oily skin as a big no no, and you might even have tried every trick under the sun, to get rid of your oily skin, but the truth is, people with oily skin tend to have some of the most beautiful skin in the world. When your skin naturally secretes oil, it hydrates and nourishes your skin, maintaining its natural glow and tightness, whereas people with dry skin spend hundreds and hundreds of bucks on skincare products and aesthetic procedures to make their skin look just half as glowy and plump as yours. Also, you can get the "dewy" makeup look with little to no effort and your highlight will ALWAYS be POPPIN'!
So, we hope our tips on finding the best blush for oily skin helps you achieve your makeup goals and helps you love your gorgeous molten gold skin a little bit more than you did yesterday.
 Featured image source: Instagram
Summary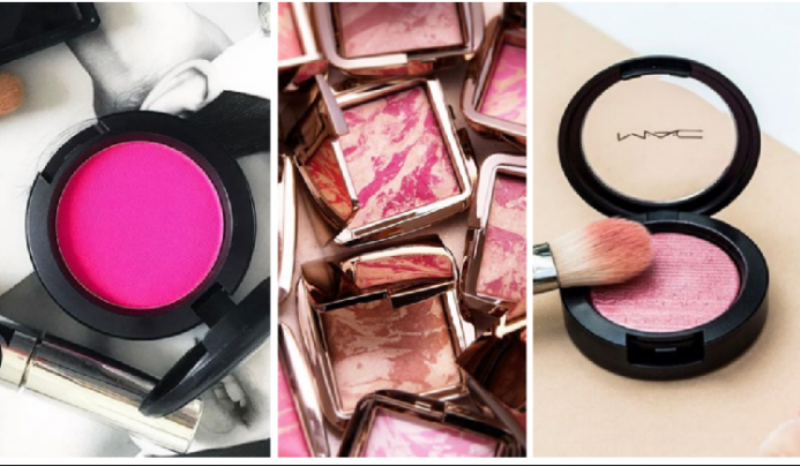 Article Name
Ultimate Tips For Choosing the Best Blush for Oily Skin
Author
Description
If you think you can't wear blush because you have oily skin, think again. We have for you the ultimate guide to choose the best blush for oily skin, to make your makeup dreams come true!