When we truly love someone, we accept them as a whole. All their flaws and insecurities are embraced by us. We stick around with our partner no matter what and let them know about our deepest and darkest of secrets. There is no such thing as a perfect relationship, but it is our constant effort and affection for our significant other that makes it so ideal.
---
Suggested read: 25 mushy things to say to your girlfriend after a fight
---
We asked a few people about their idea of an ideal love life and the answers were definitely surprising.
1. "I can't point out one specific moment when I fell in love with him. It happened gradually with time and one day. One day, I saw him reading a book while I was sipping my tea and I realized that this is where I belong. It has been ten years now since our marriage and I have never felt a moment of regret." – Roger, 34
2. "I fell in love with her when I was 16. It has been almost twenty years now since we are together and I have never laid my eyes on any other woman all this time. She is not the most beautiful women, she is not the most kind-hearted one either, but she is definitely the best one for me. I love her – the whole of her."  – Reggie, 27
Image source: Pinterest
3. "It is just the two of us. None of us wants to have kids and it is absolutely fine. We have never been any happier!" – Stephen, 32
4. "There were times when we were facing some issues. Our marriage was falling apart and I thought of walking out of it. It was one morning when he was gone and I started packing my stuff; I saw a glimpse of all those moments that we had spent together. Nobody gets a happy ending so easily – we need to fight for it, right? That day, I decided to fight for my happiness and I am really glad that I did. We are fifty years strong now." – Paula, 67
5. "It is when I come home every day, knowing that she would be waiting for me. I look forward to that one moment every single day. There is no other joy greater than coming home to her."  – Aaron, 42
6. "Sometimes, when I wake up late, I find all the household chores completely taken care of by him. He thinks that it is not a one-person job and I adore him for that." – Sofia, 37
7. "We don't usually go out on weekends, like most of our friends. We both are alike. We simply order pizza and open a bottle of wine. We like to lie low and enjoy each other's company. She is the reason why I look forward to every weekend." – Joe, 26
Image source: Pixabay, under Creative Commons License
---
Suggested read: 20 things that happen when you're dating your best friend
---
8. "Waking up next to her every morning is a blessing. Every time I see her face, I fall in love with her." – Samuel, 55
9. "We have been working in the same firm for the last eight years. He was my boss and everyone told me that I was making a mistake when I married him. We never let our professional and personal lives overlap. He is still my boss when it comes to work. But when the light goes off, just the two of us knows who the real boss is!" – Mary, 37
10. "We were neighbors before we convinced our parents to accept the two of us together. The journey of those sixteen footsteps between our houses has never felt so long." – Kia, 28
11. "I think our love for music keeps us strong. We host karaoke nights every weekend – with no guests." – Steffi, 31
Image source: Google, copyright-free image under Creative Commons License
12. "We often do role playing to spice things up. We sometimes go to a bar and I try to impress her with a stupid pick-up line. It still gets pretty nerve-racking." – Michael, 35
13. "Whenever I see our grandchildren together, I realize that I have made the right choice in my life. We have a family of fifty members and they all are a part of our life." – Matt, 67
14. "There are times when she tries my clothes and sometimes even wear them for the whole day. I love watching her roaming around wearing those oversized t-shirts of mine." – Asher, 30
Featured image source: Pixabay, under Creative Commons License
Summary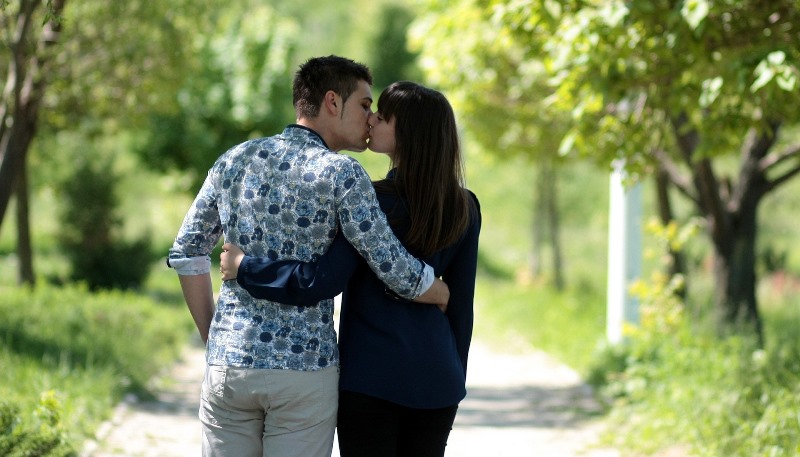 Article Name
We Asked 14 Men And Women What Makes Their Love Life Ideal
Author
Description
It might not be the ideal love life, but the love that makes it ideal!