"Look," the 'Baby' singer Justin Bieber captioned his naked derriere Instagram post on Monday night.
The 21-year-old famous Canadian popstar, whose Instagram handle reads "Help change the world" has  32 million followers and his crazy fans couldn't have been more happier about his nude picture post.
The bare buttocks Insta snap of Bieber has amassed more than 1.3 million likes and 300K comments in just a few hours, and has caused a meltdown amongst his fans and all social media platforms.
---
Suggested read: Taylor Swift summed up why it's rude to judge women on their dating lives
---
The snap shows Justin standing with his back to the camera on the edge of a boat sailing on the stunning blue sea and pointing his finger towards  the beautiful island ahead while vacationing in  Bora Bora, Australia a few days back. Justin has been on vacation with his friend Joe Termini from 4th July.
Amongst all his fans and Beliebers, another singer celebrity Miley Cyrus reposted Bieber's image on Instagram twice with her own creative edits on the naked b*tt and captioned it, "Bieber Vs Rihanna," and "Bieber got back!"
However, many others have taken to social media platforms like Twitter and Facebook to troll him and show their non-Belieber-ness attested by the nude post of the pop singer.
Bieber is certainly not the first celebrity to be a part of this nude Insta-posts fad that is sweeping through Hollywood. A surefire Holly-trend that is catching up like crazy, the Bieber b*tt too has created a frenzy, just like Kim Kardashian's stint last year for Paper magazine and Miley Cyrus' nude shots for the summer issue of the same magazine. Whether or not this trend is a hit or miss is a bone of contention.
While crazy fans lap it up like a forest on fire, there are others who do not share the same enthusiasm. The same is evinced by the following:
ive been staring at justin bieber's butt for 8 hours and i still dont have any answers

— Matt Bellassai (@MattBellassai) July 7, 2015

Everyone is freaking out about @justinbieber like they've never seen a butt before. To me its just a cool photo.

— Robots With Rayguns (@robtswthrayguns) July 7, 2015

Damn @justinbieber just made the male butt selfie a totally hot and awesome thing to look at! ☺️☺️☺️pic.twitter.com/Fz3L9KWmg6

— Kawaii Pet Megu (@KREAYSHAWN) July 7, 2015

Me to Justin Bieber's butt: "Where Are Ü Now that I need you?" Butt: "Here." Me: "Oh, K. TY." http://t.co/r06TZYaweqpic.twitter.com/XRomPeOmBT

— Bradley Stern (@MuuMuse) July 7, 2015

So Justin Bieber's butt is OK but @chrissyteigen's boob isn't? Whatever, Instagram.

— Doree Shafrir (@doreeshafrir) July 7, 2015

I asked my mom if it was acceptable to post pictures of my butt online since Justin Bieber did. She said sure.

— jackie sosalski • (@JacquelineCity) July 7, 2015

MY MOM WALKED BY AND SAW THE BUTT PIC OF JUSTIN AND SLAPPED ME BC SHE THOUGHT I WAS LOOKING AT PORN THANKS @justinbieber

— ️️️️️️️️️️ (@BIEBERSPOETRY) July 7, 2015
"he touched the butt" 😂😂😂😂😂 pic.twitter.com/9SPe8sLxB3

— MÄRGARET (@margabiebs) July 7, 2015
WTF Pixar pic.twitter.com/vJwPqcG7ei — Marc Snetiker (@MarcSnetiker) July 7, 2015
CAN'T STOP LAUGHING #LetsSeeTheRestOnShots pic.twitter.com/24rPMiv4cW

— Frass,, // zayn. (@smokemyjus) July 7, 2015
Beliebers are very creative.😉🙈 Pics Team Bieber on Fahlo. pic.twitter.com/K4rgWHhM0n — ♛ShotsOfBizzle♛ (@MartinaOppel) July 8, 2015
Featured image source: Google, copyright-free image under Creative Commons License
Summary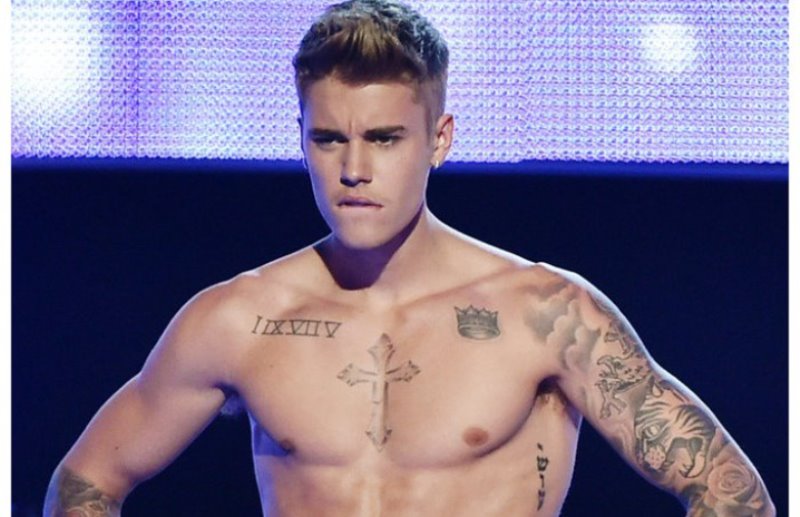 Article Name
When Justin Bieber Posted A Pic Of His B*tt On Instagram
Author
Description
Justin Bieber has gone and posted a nude selfie of his derriere. And the Twitter trolls can't get enough of it. Check it out.