And now it's time for the Hollywood selfies. We had an equally zany, mad, crazy mix of cute, funny, sexy and in all ways- AWESOME selfies from Hollywood! Hola.. 😉
1. Cameron Diaz's crazy best
When our otherwise elegant, beautiful, and super-hot actress decides to rock our world by bringing out her sunny-funny side up to let us in on the secret of fun– this is what you get… #FunAtItsBest
2. Hugh Jackman's peahead bald takes us all aback…
Ooh…yeah! Here's our most badass man in Hollywood high on insane! Bald, REALLY? Well, tell you what Jackman, you're the only one who can get away hotter than ever, even with this! #SimplySmitten
3.  Kim Kardashian – as never before
Kim, here's the thing, with your out-worldly cute nephew in the frame, it's even harder for us to decide who's cuter… Can't wait for North and her brother, Saint, to come in on a selfie with you! #FunWithTheToungeTantrums
4. Cumberbatch – ENOUGH SAID   
Come on Sherlock, solve us just this mystery for once – How can you be such a sweetheart! We are so done for! Never seen such an awesome mysterious frown before?
#WhatAreYouLookingAt
Image source: scoopnest
5. Miley Cyrus – crazy at its best..
The convicted queen of sparkly selfies gives us the flavor of crazy we love…
…and when Miley captions it 'Mood as fuck! Here I come', and the madness takes on a whole new effin meaning!
---
Suggested read: 10 surprising Hollywood breakups of 2015
---
6. Well Gerard, – oh yeah, we actually waited for it
We all love him for his matchless talent on-screen, and even more for the fun guy he is. And when he comes out with such thrilling snaps to relish – we just can't help our imagination going WILD…
7. J-Lo's kickass style – BANG ON!
A perfect red mamma smile with the cutest pouts of the three cubs in the back – that's how you rule J-Lo, Love ya!
8. Ellen De Generes – Is there an end to the magic you do…
That, right there, is the definition of 'Made for each other' and how you make your dream of happy forever after come alive.. #EllenAndRossiKindOfLove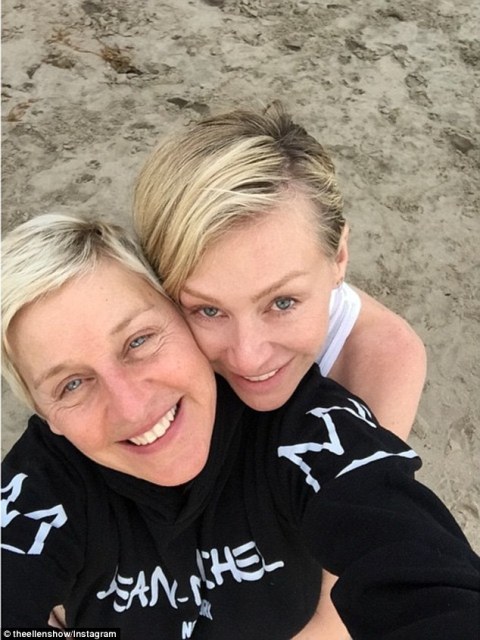 Image source: Instagram
9. And the Bieber Fever isn't dying down if this keeps on happening…
Our beloved Bieber has so grown out the Baby age! And yet his birthday suit suits him best, no?
10. The ONE One-Direction – Young As It Gets!
The amazing style of Harry and Zayn! You got that voice, the moves and the craziest fashion, WE LOVE YOU!  #SnapTreats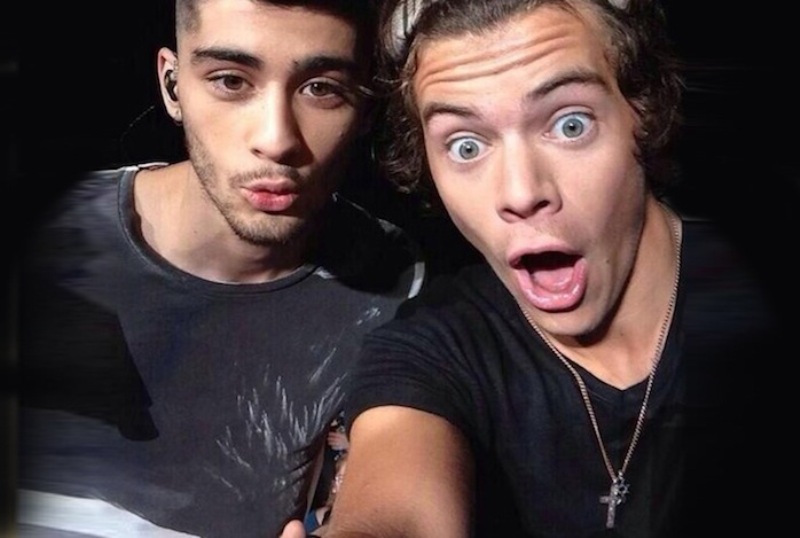 Image source: j-14
Selfie-time!
Summary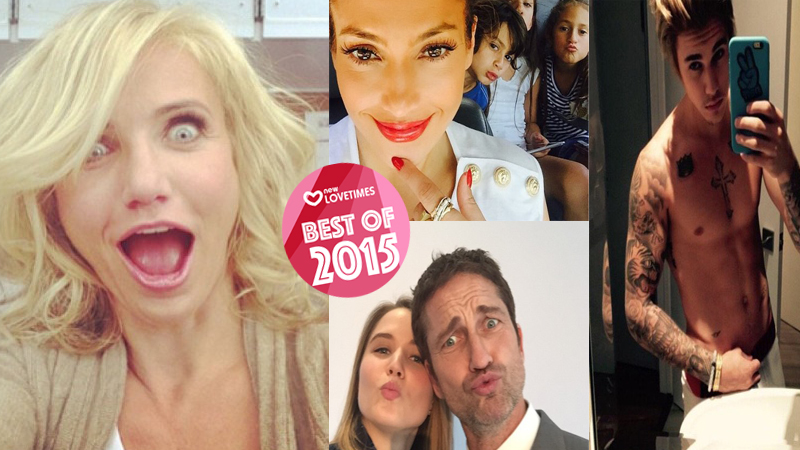 Article Name
#BestOf2015 Top 10 Hollywood Selfies Of 2015
Author
Description
When it comes to Hollywood selfies, you don't know how to pick just 10!! We did that bit for you...