In today's post, we will look at the incredible journey of Bernice Rubens, the first woman Man Booker Prize winner.
Bernice was consistently portrayed by interviewers as, to quote one from the London Evening Standard, "Exotically swarthy, gypsily beringed, small, plump … at one remove from the seemly, London-Library circuit of modern letters."
Bernice was born in Cardiff, Wales in the year 1923. Eli Rubens, her father, was a Lithuanian Jew who had left mainland Europe at the age of 16 to begin afresh in New York City. He was, however, cheated by a ticket tout because of which he never reached the United States, but instead his journey took him to no further than Cardiff.
Eli Rubens decided that he would live in Wales, where we would soon meet Dorothy Cohen who he would marry and have four children with. Dorothy Cohen, Bernice Rubens mother, belonged to a Polish family that too had emigrated to Cardiff.
---
Suggested read: #WonderWomen Valentina Vladimirovna Tereshkova: The First Woman In Space
---
The Rubens were a musical family. Bernice's brothers, Harold and Cyril, both went on to become famous classical musicians. Though Harold had to give up his illustrious career because of an illness, Cyril became a violinist in the London Symphony Orchestra.
Bernice did not follow her family's musical tradition, even though she did learn the cello later on. She completed her schooling from the Cardiff High School for Girls. She further up her education by studying English at the University of Wales, Cardiff. She was awarded a BA here in the year 1947.
Rubens married Rudi Nassbauer, a wealthy wine merchant who had a thing for the written word. Nassbauer too wrote poetry and fiction. The couple had two daughters, Rebecca and Sharon.
Rubens first novel was Set On Edge, which was published in the year 1960. The book for which she won the Man Booker Prize in 1970 was The Elected Member.
Let's talk about both the books in detail.
Set on Edge
Ruben's first, this novel hovers around the life of her maternal grandmother. It talks about the blessing and curse of parental expectations and hopes. Although Rubens has written quite a deal on the life and struggles of a male, Gentile transvestite (that too in first person), and also on the menacing activities onboard a cruise ship full of courteous widows, she has kept coming back to Jewish themes which are closer to her heart. According to her,
"Everything that happens in family is more so in a Jewish family. In a Gentile family someone may have a cold. In a Jewish family, it has to be consumption."
The Elected Member
"He wondered whether in fact, he had always been an outsider in the family, and whether he had so placed himself, or whether his parents and sisters had so elected him."
― Rubens, The Elected Member
The book that got her the Man Booker Prize Award is one that explores the rather controversial theories of R.D. Laing on how behind every disturbed person, there is evidently a disturbing family.
In The Elected Member we see Norman Zweck, a son of a rabbi, who is adored and supported by his parents, turn into a drug addict at the age of 41.  An infant prodigy, a brilliant barrister, how does someone like that turn into a drug addict; into someone who is restricted to his bedroom where he is tortured by his hallucinations and paranoia? That's for you to read and find out.
---
Suggested read: #WonderWomen Junko Tabei: The First Woman To Summit Mount Everest
---
Some of the best works by the writer:
Set on Edge (1960)
Madame Sousatzka (1962)
Mate in Three (1966)
Chosen People (1969)
The Elected Member (1969)
Sunday Best (1971)
Go Tell the Lemming (1973)
I Sent a Letter To My Love (1975)
The Ponsonby Post (1977)
A Five-Year Sentence (1978)
Spring Sonata (1979)
Birds of Passage (1981)
Brothers (1983)
Mr Wakefield's Crusade (1985)
Our Father (1987)
Kingdom Come (1990)
A Solitary Grief (1991)
Mother Russia (1992)
Autobiopsy (1993)
Hijack (1993)
Yesterday in the Back Lane (1995)
The Waiting Game (1997)
I, Dreyfus (1999)
Milwaukee (2001)
Nine Lives (2002)
The Sergeants' Tale (2003)
When I Grow Up (2005)
---
Suggested read: #WonderWomen Kathryn Bigelow: The First Female Director To Win The Academy Award
---
That is all we have on today's post on Bernice Rubens: The First Woman To Win A Man's Booker Prize. Let us know if you enjoyed reading this and if this was helpful. In case we missed out on some more interesting facts about this remarkable cosmonaut, please add them in the comment section.
See you again soon with another extraordinary woman who has made history and all of us proud. Until then!
Featured image source: Instagram
Summary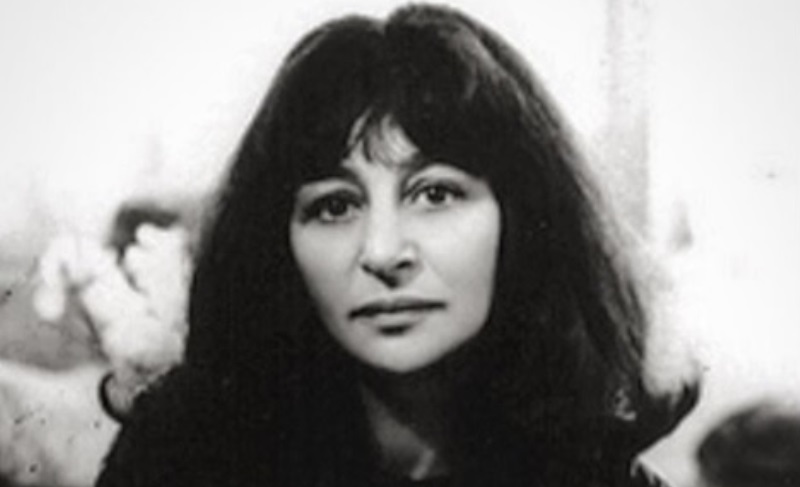 Article Name
#WonderWomen Bernice Rubens: The First Female Recipient Of The Man Booker Prize
Author
Description
In today's post, we will look at the incredible journey of Bernice Rubens who was the first woman to win the Man Booker Prize for her book The Elected Member.