This new year, prepare to welcome a new set of models who are sure to be the superstars of tomorrow. With such a surplus of talented women, it was hard for us to narrow it down to the 10 beauties, who, in our humble opinion, can become the next top model.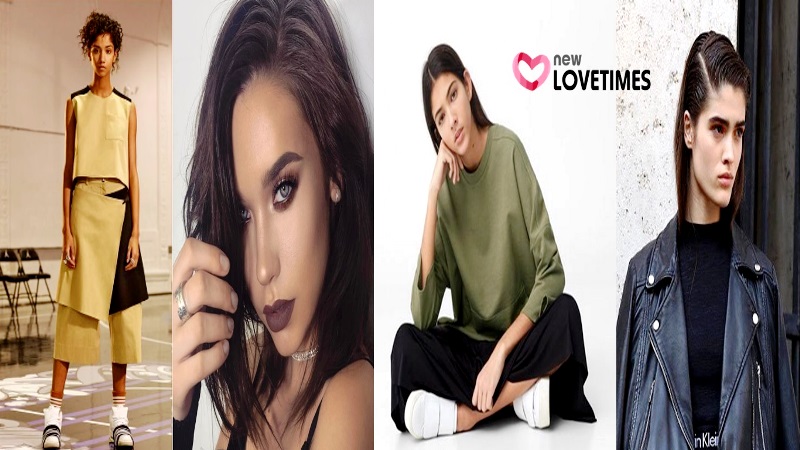 From Aiden Curtiss and Alexandra Mice to Britanny Noon and Diana Veras, we have got them all in one hell of a glamorous list, just for you.
---
Suggested read: Harper's Bazaar India is covered by transgender models for the first time
---
Arranged in no particular order, here are the 10 fabulous women, who we think can become the next top model:
1. Aiden Curtiss
For people who do not know, Aiden is the daughter of Katoucha Niane, the modelling legend, and so, being hot is in her genes, people! Curtiss is already commanding the fashion industry's attention. When she opened Roland Mouret's Spring show, this year, her walk reminded us of her mom, but she also brought in freshness of her own.
2. Amanda Steele
Steele is a YouTube sensation who lurves fashion and makeup. Millions watch her "outfits-of-the-day" and "how-to" tutorials on makeup. By entering the fashion world as a model, Steele is expanding her brand, and you know what, she just might be the next Cameron Dallas-style crossover.
3. Alexandra Micu
Alexandra Micu, the Romanian newcomer in the modelling industry, snagged a Louis Vuitton exclusive, in 2016, and walked the runways for Prada and Jil Sander. In 2017, we expect her to use her beauty to distinguish herself from the rest.
4. Amber Witcomb
Amber Witcomb was put on fashion's radar immediately after the breakthrough season in Spring 2017. But Amber's beauty is much more than an impressive list of brands that she walks the runway for. She is one of a kind!
5. Brittany Noon
Brittany Noon grew up on a paradise of an island, Antigua. From a very young age, she wanted to be a model, and the best at that. Soon, she started sending in pictures of her to different agencies. That was the right thing to do, because she quickly grabbed a stellar opportunity.
Noon has a passion for learning languages, and she uses that while travelling the world for her work.
6. Cara Taylor
The Alabama beauty, Cara Taylor, walked the runway for feted brands like Alexander Wang, Dior and Prada, in 2016. In 2017, you can expect her to expend her own brand, by posing for Patrick Demarchelier and Daniel Jackson. Taylor is still in school (!) and she wants to study microbiology in college.
7. Diana Veras
Daina Veras is not just a pretty face, but she is also very vocal about breaking stereotypes surrounding body diversity and image. She speaks her mind, and we love her for that! Veras is so real when it comes to thrashing conventional beauty standards, and talking about women empowerment, that her fans see her not just as a model, but a role model.
When asked if she felt pressured into looking a particular, conventional way, Veras told i-D,
"When I was younger I did. I used to watch too much television as a kid and all I used to see were white women with perfect teeth, and blonde hair, and light colored eyes and I used to cry because I wanted to be one of them so badly. I wanted blue colored contacts for Christmas as a seven-year-old! It just goes to show how representation really does go a long way."
Talking about diversity in the fashion industry, in the same interview to i-D, Veras said,
"I wish there was more of it. I feel like every time I watch a runway show or look at a campaign, I see the same girls, same celebs, same body types. It's the same girls I used to look at when I was seven and wish I looked like. I'm so uninspired by the industry as a whole just because of the lack of diversity."
Her advice to all the girls out there is to "love yourself".
8. Dilia Martins
Dilia Martins is a baby-faced model who is taking the fashion industry by a storm. She is a regular at Miu Miu, already, and is a fan of fashion, over and above, being a model. Her Instagram feed has pics of her with icons like Lauren Hutton, and other! For candid snaps taken in the wings, we suggest you follow her.
9. Giannina Oteto
The Kenyan stunner, Giannina Oteto, featured on the cover art for Childish Gambino's most recent album. She has been working within the industry for years, now, but 2017 could bring her the moment to leap forward.
---
Suggested read: Chrissy Teigen Instagram: A model and foodie – sounds like an oxymoron?
---
10. Hannah Ferguson
If you are looking for the next bombshell in the world of fashion, it has got to be Hannah Ferguson. She, according to experts, has all the ingredients of a celebrity. Ferguson is an athlete and former ballerina. She pursued modeling right after her sports career was frozen by a volleyball injury. Ferguson is already a very recognizable face, in the fashion world, courtesy the features of Sports Illustrated and other ads for various swimwear brands.
That is a wrap on the 10 models who we think could become the next big thing in the world of fashion and beauty. To get more predictions about 2017, sign up for our daily newsletter, and stay glued to this space!
Summary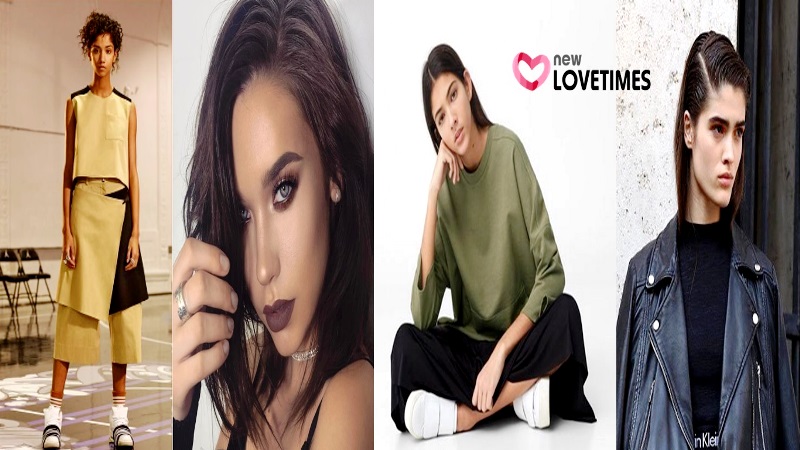 Article Name
10 Beauties Who Could Become The Next Top Model In 2017
Author
Description
With such a surplus of talented women, it was hard for us to narrow it down to the 10 beauties, who, in our humble opinion, can become the next top model.