This year saw some delightful music pouring in from all quarters and just like always, we bring you the BEST of what you CHOSE to play over and over and over again..bringing you the most viewed Youtube songs of the year- so you can welcome 2016 on the right NOTE:
10. Love Me Like You Do by Ellie Goulding with an amazing 868,124,344 Views
The beautiful longing of love personified in the outlandish voice of Ellie Goulding, this is one of the songs from the 50 Shades of Grey official soundtrack. Insanely delightful and seductive beyond-compare, there's no surprise this number attracted such a huge popularity.
9. Thinking Out Loud by Ed Sheeran with the very well expected 896,530,691 hits
When it is Ed Sheeran, you cannot help but bet your last dollar that love will BE in the air- for as long as the music plays! A true ballad of the purest love with an equally miraculous video, this track was bound to make it to the top views!
8. Lean On from Major Lazer and DJ Snake was welcomed with 931,110,039 views
Nominated for many exciting awards like the MTV Europe Music Award for Best Song, this is one crazy composition from Peace Is The Mission. You know this one is surreal as soon as that first note pours in through the ears, melting every inch of you on its way inside..
7. Sugar by Maroon 5 got itself a remarkable 935,114,715 hits (WOW!)
Well, if you ask me, even a million more views would not have surprised me one bit! After all, this is some delightful Maroon 5 magic, is it not, huh? Jazzy, mesmerizing, and unconditionally beautiful, this piece of melody is the sweetness we still play on and on in our heart. Spellbound without escape!
6. Sia's Chandelier crosses 1,041,555,038 views
Well, if you haven't heard the strong piercing voice of this star yet, go on and grab a copy, this one hits you right in the heart! No wonder then that this marvelous song from 1000 Forms of Fear made it to a ten digit amazing views. We loved it, we lived it, and we cannot have enough of it- ever!!
---
Suggested read: 10 surprising Hollywood hookups of 2015
---
5. All About The Bass got Meghan Trainor a grand welcome with 1,170,835,344 hits
This outworldly tune marks Meghan Trainor's grand debut in the industry. Fun as hell, this song not only gives us a strong message but also fills our hearts with a unique confidence to love ourselves a little more. Love it!
4. Shake It Off gave us a Taylor Swift-special 1,220,429,054!
And here comes another score from Swift's 1989. All grooving and shaking notes of this track can really get on your nerves. With its contagious and irresistible musical mettle, it has captivated millions of heart as evinced by the humongous likes and shares (or shakes 😉 ), hasn't it?
3. See You Again by Wiz Khalifa feat. Charlie Puth had a fabulous 1,267,118,177 views (no surprises there)
A heartfelt expression of the bond of love from Wiz Khalifa, featuring the talented Charlie Puth, this one melts your heart into mush in no time. This track from the Nine Track Mind successfully grabbed the Teen Choice Award for Choice R&B/Hip-Hop Song and swept one and all with its magical melody.
2. Uptown Funk by Mark Ronson feat. Bruno Mars had its fabulous 1,227,930,659 hits (Well, what did you expect!)
Mars has done it again. Thanks to the perfectionist that he is, all the melodies from his voice are nothing less than a masterpiece. Super-funky and super-hot, this fantastic upbeat number from the Uptown special made its unforgettable mark at all awards and gathered some remarkable popularity. You are still moving your junk to it, right? Me too! 😉
1. Taylor Swift's Blank Space made a 1,355,131,873 views
An exquisite piece of music from the queen of our present day melody, this wonderful song from 1989 perfectly reflects our lady's hearts. Taylor has always been matchless when it comes to heart-warming tunes and the huge success of this one amongst the ever-so-more huge fandom came as no surprise.
ENJOY!
Summary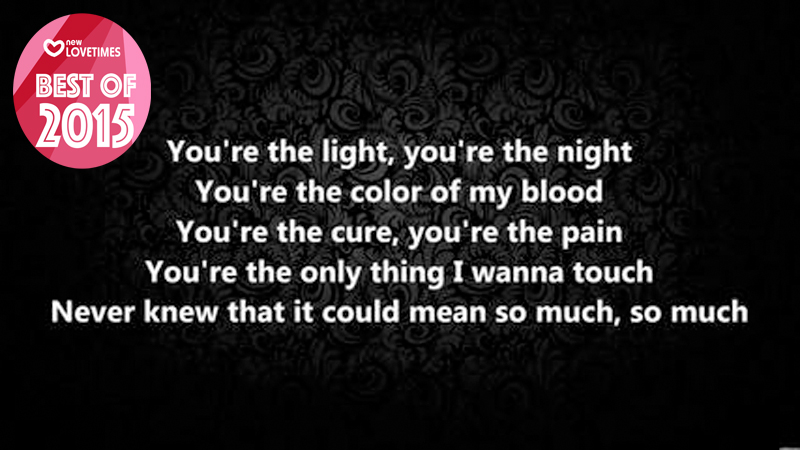 Article Name
#BestOf2015 10 Most Viewed Youtube Songs Of 2015
Author
Description
Coz some songs pour in through the ears and flow through the heart- forever! Here are the most viewed Youtube songs of 2015.