Winter has finally receded for the Northern Hemisphere and style has begun to sashay along the ramps around the fashion hubs in the world. The Milan Fashion Week went crazily well, the Paris fashion week is on fire, and we are still in love with the trends we have seen on the ramps for the spring fashion collection.
Check out the must haves from international ramps from the spring fashion collections from around the globe. We are pleased with these, what about you?
1. Suede from the 70s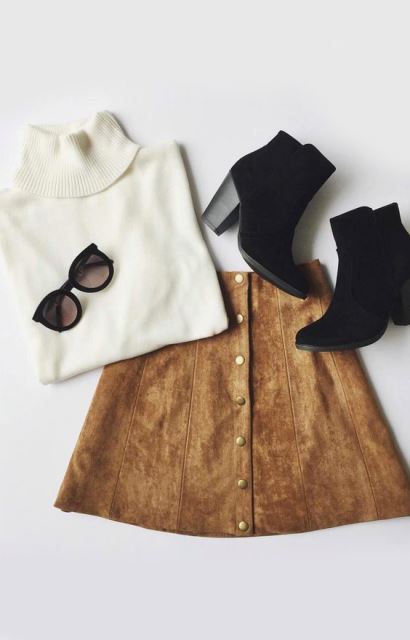 Image source: Pinterest
Suede was haute in the 70s but the 80s and further could not live up to the craze of the fabric. However, after trying to make a comeback in 2015 fall/winter catalogues, it has successfully made a comeback in spring fashion 2016 charts. Top names such as Rebecca Minkoff and Jonathan Saunders are to thank for this, and we are already going gaga over the pastel colors in suede. We especially love the fact that suede is back not just on clothes but also on bags, shoes, and accessories. The other cut that goes well with suede, as per the spring fashion trends is fringe, of course.
---
Suggested read: 10 budget-friendly funky fashion accessories that you must grab now
---
2. The fashion of the Victorians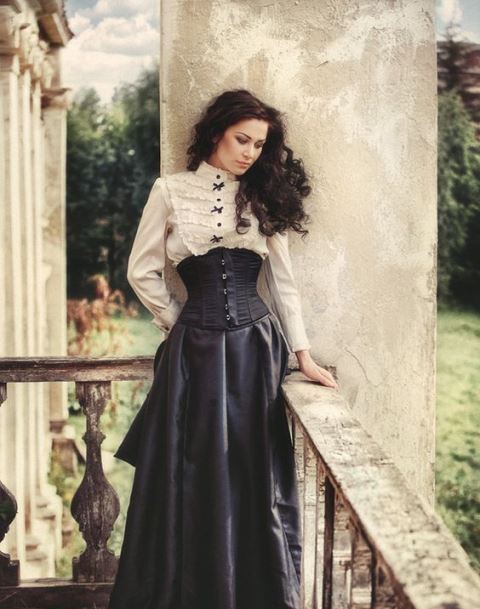 Image source: Pinterest
Some eras refuse to die down and no matter what you feel about the conservatism in such times, fashion sensibilities always allow us to go back and explore the pages of history. The Victorian era fashion is what has made a grand comeback to the ramps this spring. From high-collared cuts to floral motifs to even ruffles and puffs, Victorian fashion is going to be big this season.
3. Slouch—and it's not ouch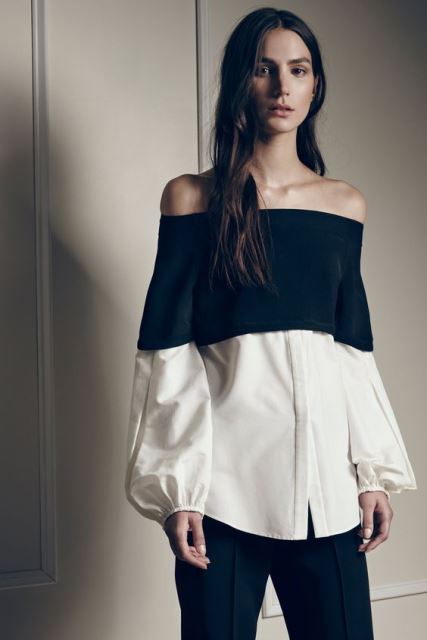 Image source: Pinterest
This is indeed hip fashion. The ramps saw top designers adding a dimensional slouch to the off shoulder dresses. This trend has been seen in everything from jumpsuits to dresses. When you have an off shoulder style, the slouch silhouette with a neat pinned up look is the best accompaniment – at least that is what the spring fashion week charts reveal.
4. Slay it with flats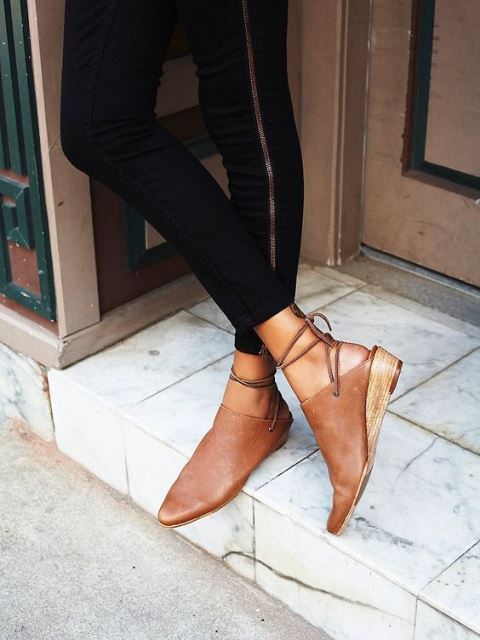 Image source: Pinterest
Let us not think that the ramp ragers forgot all about the accessories or something as basic as shoes. The good news is that spring fashion 2016 has nothing to do with extreme heels or stilettos. This is the era of the flats—real flat flats! Victoria Beckham, a name known for ultra-sexy heels, too has abandoned her love in favor of mule flats. Thanks to fashion gods out there, our comfort still scores above style!
5. Trim and peppy pleats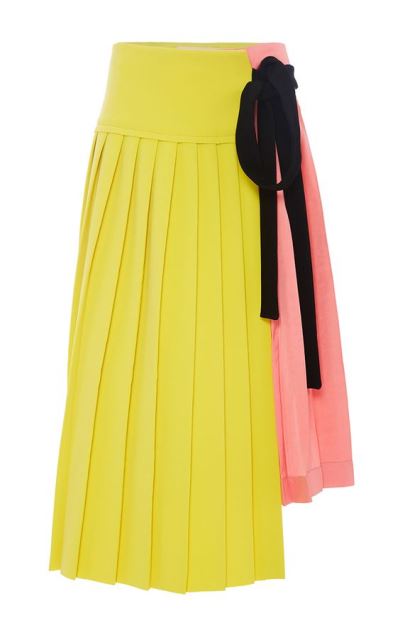 Image source: Pinterest
No, we are not in love with the huge carwash pleats that 2015 Fall fashion gave us. However, the fashion players have prepped up the style propah-ness by giving us knife pleats. The stylish vibe that this cut has is unmistakable and we are already sure that this is on our must-have list. From dresses to shirts to maxis, there is place on every outfit for a trim little knife pleat.
6. Net it up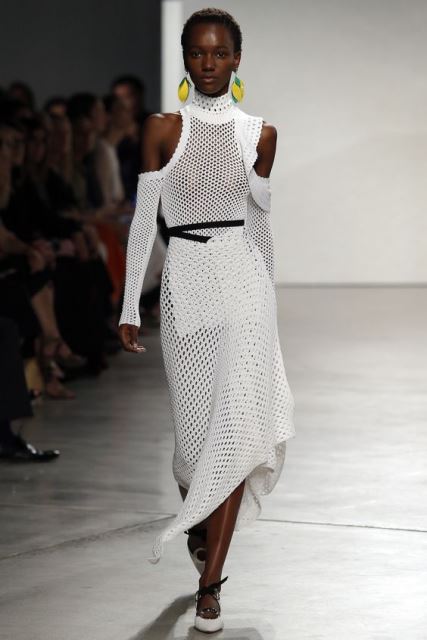 Image source: Pinterest
Now, this is not the typical net fabric that looks crass. This is net that is classy and of the stylish variant. One thing that was common across all ramps in the Spring fashion collections was the presence of net, and not one type but across multiple silhouettes, styles, and cuts!
7. Fringe binge

Image source: Pinterest
Fringe is here to stay—on clothes, bags, shoes, and everything else you can think of. Oh well, the fringe haircut too is not stale yet. This is the season of fringe, and we want to binge on it as much as possible.
8. A moon bag?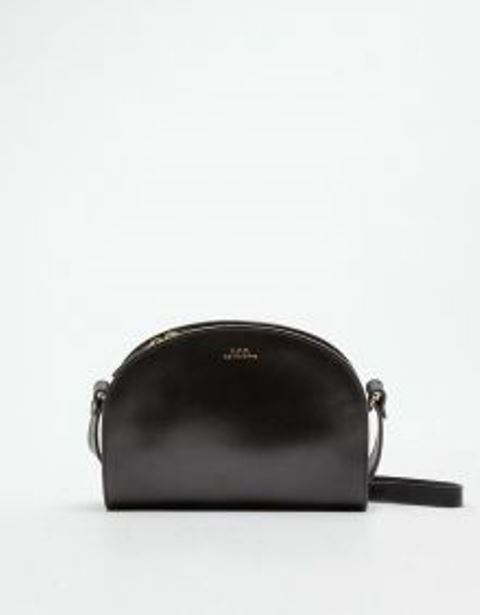 Image source: Pinterest
Hear, hear! Our prayers for an exclusive bag design have been answered in the form of the latest spring fashion collection. The half-moon bucket bag is here. It is a sling bag in geometric feel, but the designers are splashing it all around for maximum footage. And yes, this designer list has names such as Michael Kors and Victoria Beckham too.
---
Suggested read: 6 surprising fashion tricks pulled by men on the Oscars Red Carpet 2016
---
9. Sail away in stripes
Image source: Pinterest
Nautical stripes are back, or maybe, they never faded away. This spring fashion season has marked the popularity of the stripes again. It could be in any hue, any style, any thickness, but what it will do is lend jazz to your look. Of course, stripes help you look slim too. Perhaps that is why this is a trend we women refuse to kill.
As Coco Chanel said ages back, "Fashion is not something that exists in dresses only. Fashion is in the sky, in the street, fashion has to do with ideas, the way we live, what is happening." So you may not be attuned to the changes in the fashion world, but those changes are sure to make an impact in your fashion quotient.
Summary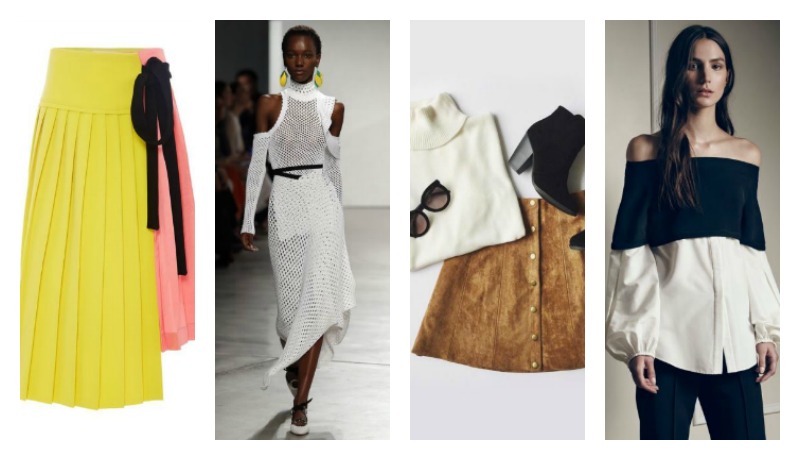 Article Name
Spring Fashion 2016: 10 Must-haves From International Ramps
Author
Description
Spring fashion 2016 has a lot to offer in terms of trends making a comeback and newer ones being picked up. Here's a look on the must-haves among them.