For those of you keeping pace with the most incredible beauty trends in recent times, you'd know we are all hoots for the best sheet masks. Not only are sheet masks great for the skin, but they make for easy peasy buds for times when time, money and energy reserves are on an all-time low. So, if you too have been blessing the soul who came up with sheet masks for just the days when a legit spa session just ain't happening but you'd kill to get some instant and much-needed glow, turns out we have news that will send your happiness levels soaring through the roof. Sheet masks aren't just for faces, anymore. There are sheet masks for pampering pretty much every part of you- and we mean every pretty part! Think elbow masks that will leave your elbows brightened and moisturized, breast masks that will lift and firm, chin masks that will strap around your ears and give a neglected region what's long overdue!
---
Suggested read: 18 intoxicating benefits of red wine for your skin, hair, and health
---
So, the next time you decide on a girls' night in or are simply, curling up on the couch with a good romantic novel and good ol' wine, get some of these best sheet masks and indulge yourself:
1. Lips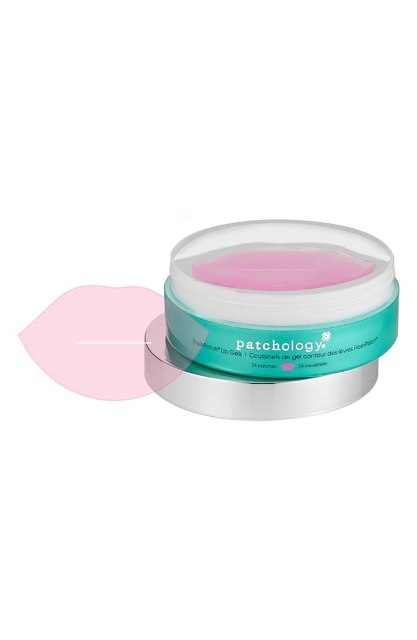 Image source: Nordstrom
A lip sheet mask shall keep your pout kiss-ready, especially in the trying clime of fall and impending winter. We recommend you add this li'l layer of love to your weekly skincare regimen so that your lips can stay hydrated and moisturized all week. For smooth and soft lips, we recommend Patchology FlashPatch Lip Gels available at Nordstrom.
2. Laugh lines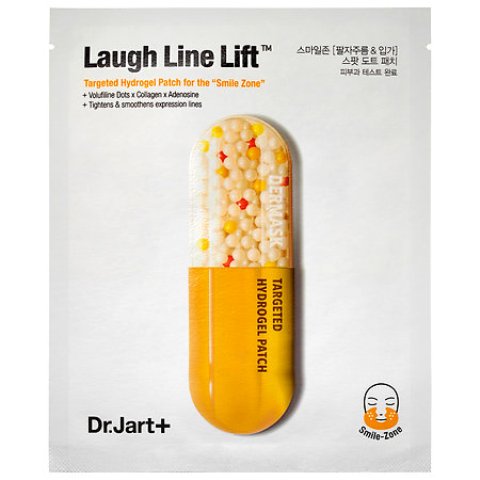 Image source: Sephora
Just when you thought they couldn't come up with sheet masks for those markers magical moments of happiness leave behind, they decided to rev up your happiness and give you sheet masks for laugh lines. You can now firm and lift the laugh lines and the area around your lips in less than thirty minutes by making use of these genius hydrogel patches that fit in the area and work on wrinkles, lines and loosened skin like magic! Our recommendation is Dr. Jart+ Dermask Spot Jet Laugh Line Lift.
3. Chin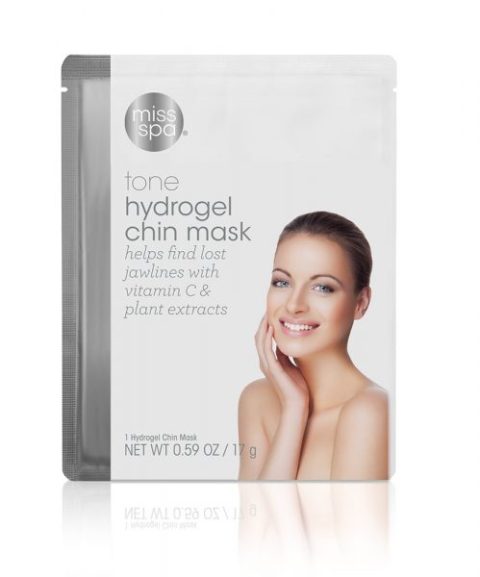 Image source: MissSpa
We definitely mean the pun (even if 'tis a poor one) when we say this chin mask shall help you keep your chin up! We've already told you this hydrogel mask stays put on the chin while strapping around the ears (thinking of an Instagram selfie there, are ya?)- so you can get super smooth, moisturized skin that has no traces of any fine lines or wrinkles- all of that in less than half an hour. The firming formula contours to the skin, locking-in a rich serum loaded in vitamin C and plant extracts, so your jaw line looks like it could get a hundred jaws dropping to the floor! Get the Miss Spa Tone Hydrogel Chin Mask at Miss Spa.
4. Neck
Image source: Nordstrom
Used just like the face mask, a neck mask is applied to the neck region for about thirty minutes to get rid of turkey neck and lift, firm and tone the neck region. Effective for getting rid of loosened skin, a neck sheet mask helps in bolstering elasticity and firms the skin by tightening the collagen fibres. Our pick for a neck mask that works like magic would be Rodial Glamtox Neck Mask Sachets, available at Nordstrom.
5. Hands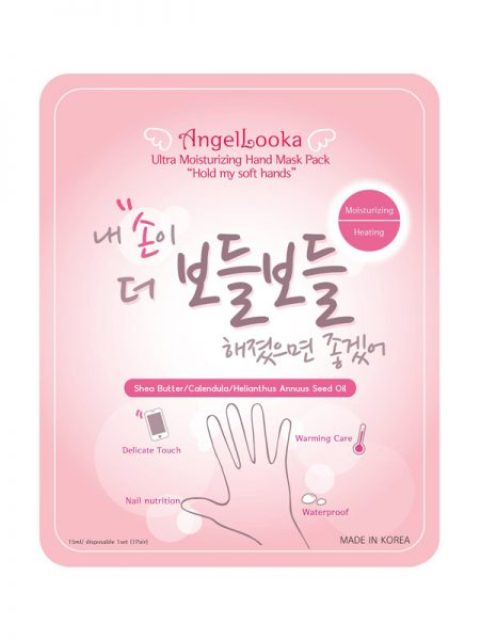 Image source: Beauteque
Did you know that your hands age faster than your face? Well, now that you do, you have all the more reason to take care of these darlings- so stack up on a weekly sheet mask for your hands. Packed with the goodness of anti-ageing and hydration in one, you can expect to see the sagginess gone and your hands look renewed with a firmer and improved skin texture. Also, they come in with gloves- so you aren't just sitting around, doing nothing! Our recommendation for soft, glowing hands would be AngelLooka Ultra Moisturizing Hand Mask Pack.
---
Suggested read: The little-known benefits of the magical argan oil for your skin and hair
---
6. Feet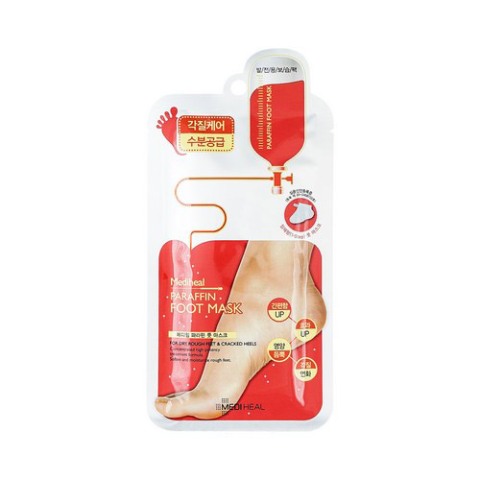 Image source: Memebox
When you are taking care of your hands, you can't leave your feet far behind, can ya? If your feet are dry and cracked and make you step into those darned shoes all the time, you can whip them back into comely beauty with this paraffin based ankle sock foot mask. Akin to a high-end paraffin wax treatment at a salon, this sheet mask works wonders in the ambit of your home by warding off rough skin, dry patches and dead cuticles for good. Whoever said that those hassle-hustly pedicures were the only way to get some happy feet, eh? Get yours' with Mediheal Paraffin Foot Mask at Memebox.
7. Breast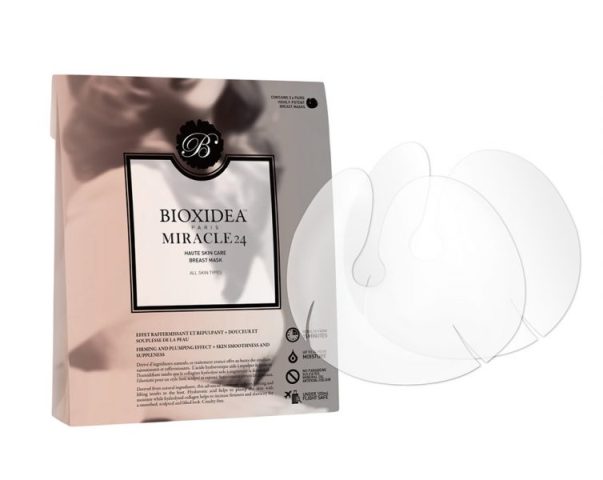 Image source: Bioxidea
Believe it or not, these exist. These breast sheet masks are specially designed to lift, nourish and hydrate your breasts within thirty minutes of application. Say goodbye to saggy breasts and welcome a radiant and perky pleasure in! We aren't kidding! Try the Bioxidea Miracle 24 Breast Mask and find out for yourself!
8. Elbows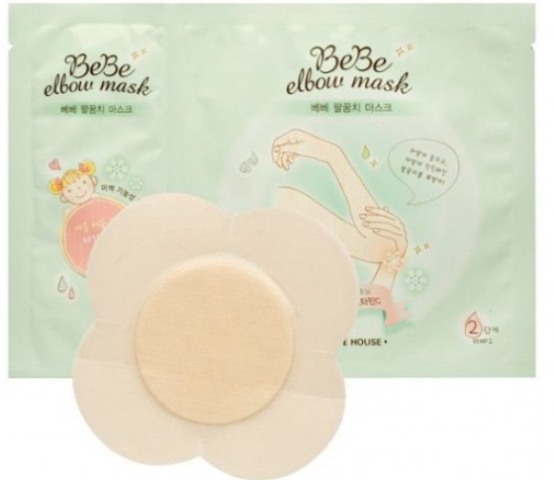 Image source: BB Cream Boutique
One of the most damaged skin areas, our elbows need just the attention these sheet masks are dying to veer toward them! Hydrating, softening and moisturizing are just some of the benefits of these quirky sheet masks. They also help ward off dry, damaged skin and brighten the skin tone by improving texture and evening irregularities. You can evince these claims by claiming your own Etude House Bebe Elbow Mask.
9. Under eye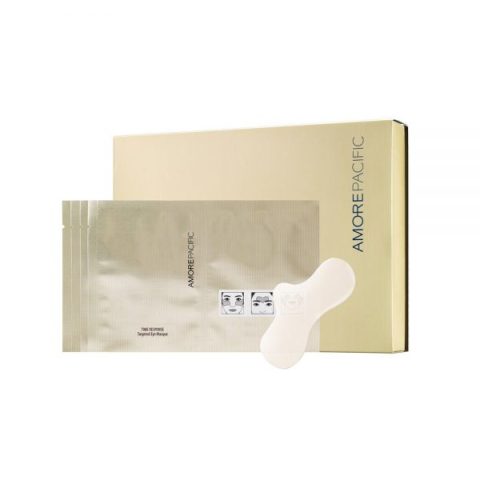 Image source: AmorePacific
Yes, those cucumber and potato slices are cumbersome- we know. Stock up on these game-changing and lifesaving sheet masks for your pretty peepers. Groggy and tired? Downed one too many cocktails last night? Stayed up all night? Or simply, feeling droopy? Say goodbye to all the puffiness and tiredness with AMOREPACIFIC Time Response Targeted Eye Masque. Effective in reducing fine lines and wrinkles, these combat any signs of aging and help your peepers remain wink-ready at all times!
10. Nails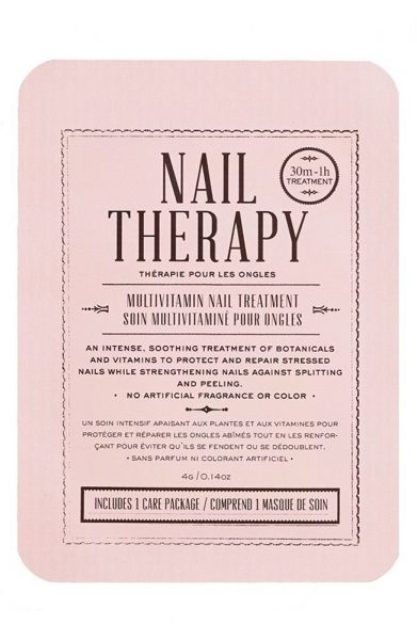 Image source: Nordstrom
Nobody can deny the damage splitting, peeling, cracking or even polish-changing does to our nails! If you are looking to pamper your precious nails, take this pack of Kocostar Nail Therapy Multivitamin Nail Treatment and fit one mask over each finger, like little hats that will pamper your delicate skin and revive your cuticles. After all, your nails need some lovin' too!
---
Suggested read: 13 amazingly easy home remedies for silky hair
---
11. Hair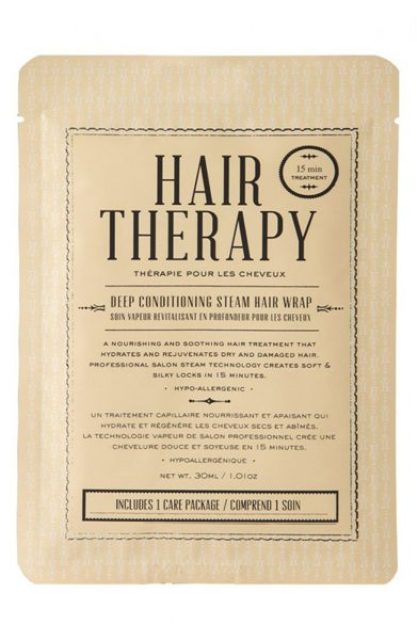 Image source: Nordstrom
Yes, we have got something for hair too! How could we leave you un-tressed to impress, huh? So, wrap this net-like conditioning sesh around your locks after a round of shampoo and let the therapy condition your tresses, so you can walk out with a head that will make heads turn! You can count on this with Kocostar Hair Therapy Deep Conditioning Steam Hair Wrap.
Which among these best sheet masks are you trying today? Tell us in the comments below.
Featured image source: Youtube
Summary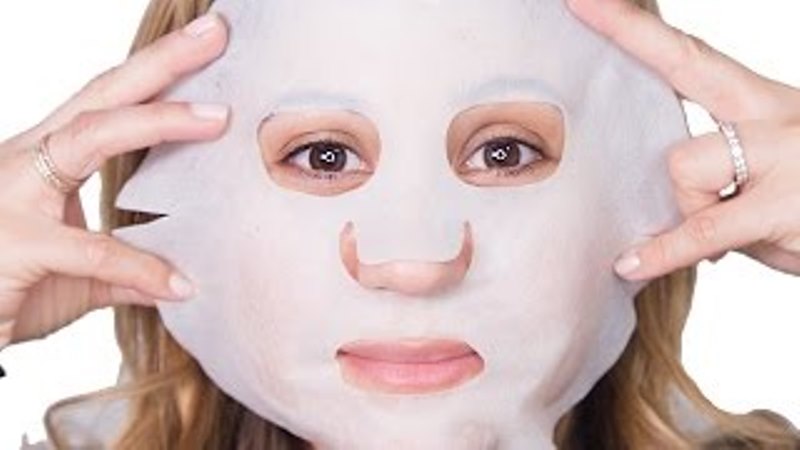 Article Name
11 Of The Best Sheet Masks For Every Part Of Your Body
Author
Description
The best sheet masks that can enhance your beauty are all the rage now!