We are all fascinated by the cold, cruel, bada*s colors of winter when it is time for the blankets to come out, but the moment the first snow starts to melt, you start to get tired of the unfeeling, vampire-vibe colors and you want to add some joy and happiness to your overall look with brighter makeup, in keeping with the changing season of spring!
This year, we noticed distinctive trends when it came to spring makeup like dewy palettes, pop colored mouths and pastel shades and shimmery eyes.
Spring makeup tutorials
Here are 9 spring makeup tutorials for your day and night out, that will make you look your festive and beautiful best.
1. Gold and nude soft spring makeup
Zoella is one YouTube's biggest makeup stars and rightfully so because she gets the spirit of casual spring bang on in this video which helps you achieve a soft gold and nude hue. Basically, the final look gives you golden eyes and a nude peach lips which is exactly the look you need to usher in the change of the season and also to keep it low-key fabulous on your days out.
2. Blushing pink spring look
Obviously it would be blasphemous if you have a makeup article which has only one Zoella video. Here is the cutest makeup artist on the internet again, showing you how to work the trademark color of the season- pink. Despite the fact that she is quite generous with the blusher and the gloss lipstick all in pink, you still end up looking like a cherry blossom.
3. The sexy night out look for spring
Everything about this look is going to work for you because of the pastel shades on your face and the nude lips, along with the bold, shimmery eye makeup, which is just screaming for a fun night out with your girlies.
4. Simple spring day makeup
When you are going to go step out in a wonderfully sunny day in spring, might as well look as cute as possible, and there is no better makeup routine than this one, which has shimmery eyes, wings and the works, but keeps the rest of the face and the mouth simple and nude.
---
Suggested read: 10 easy steps to get that natural no-natural look
---
5. The soft eyes bold lips look
Despite the fact that Teni uses a lot of browns, the look is quintessentially spring, because this is the season to sport those bold red lips. To make it look a little less vampy, you can balance out the eyes with a soft smoky liner instead of going all out, since your lips will pop anyway.
6. An unconventional pop of color
Like I said, this spring was characterized by nudes and pastels and exciting pops of colours. This makeup look is absolutely perfect for spring, because it would look too bright for winter and too garish for summer. What makes this look interesting is the dark blush lips and the winged liner, along with the pop of blue eye-shadow.
7. The everyday spring look
Joanna Marie is one of the most popular makeup vloggers on the internet, and that is because she has perfected the art of getting the "natural" makeup. This look is dewy, soft, moist and it gives you that ever elusive "I-woke-up-like-this" look.
8. The bright spring look
Spring is the kind of season that makes you want to go nuts with your makeup, but you stop yourself for fear of looking ridiculous and garish. However, this is a nice little look that can give you bold eyes, colourful lips, and still give you the fun and cute vibes so predominant during springtime.
9. Retro rose gold and pink vibes for your spring look
This is one of the cutest spring looks out there (and it's hella easy too) which means you can get this look every time you want to step out in full bloom and paint the town red. Also, rose-gold and pink on a dusky skin tone is the SHIZZ.
Why aren't you sitting with every piece of makeup you own yet? Why?
Featured image source: Pinterest
Summary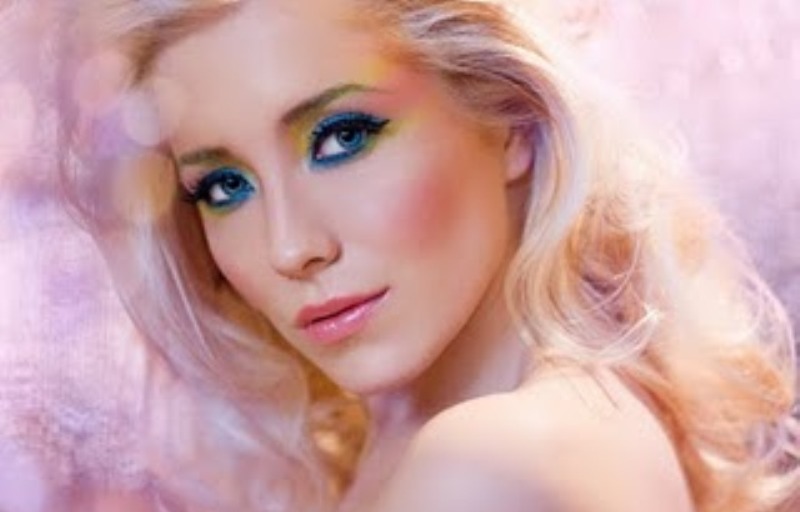 Article Name
9 Spring Makeup Tutorials That Will Help Achieve A Whole New Level Of Gorgeous
Author
Description
Because there is nothing so be-YOU-tiful as YOU, dressed in spring!