It doesn't have to be a special day for you to look exceptional, right? Cranking up the irresistible quotient in no time; yes, that's absolutely possible. All you need to do is follow these 12 DIY makeup tutorials we have lined up for you. Whether it's about acing the classic sex kitten or experimenting with the rose gold eyes, let these YouTube genii show you the way!
Stepping into the magical world of DIY makeup tutorials that will keep you pretty AF all the time:
1. 60s sex kitten
Sophia Loren's sex kitten look's drop-dead dazzling!  Thanks a ton to Chloe Morello for this make-up tutorial.
Always follow your pencil with the liquid liner for more definition, which is key to perfecting this look. You need to angle the catlike point by extending the curve from your lower lash and then going upwards.
Pro tips:
Start with an impact long wear pencil liner
Define the shape first
Draw the dashing pattern
Trace over your pencil line with gel liner
Use the liner to also thicken your cat eye as it extends out
2. Haute pink
Got pale skin and don't know how to get the best out of it? This tutorial will help you get the silvery pink smoky eyes with a matte raspberry pout. Already drooling, are we?!
Pro tips:
Prime the lips
Cherry-pick the hue
Build the color gradually
Apply color with lip brush
Make it matte
Remember less is more
Lay off your brush
---
Suggested read: 10 easy steps to get that natural no-natural look
---
3. Dawn to dusk
Two extremely sensual and racy looks in one! This tutorial by Shirley B. Eniang is very easy to follow!
Pro tips:
That's all!
4. Faint yet stimulating
Pixiwoo's smoldering and demure eye makeup and nude lip grouping is the best way to do a minimalist glam!
Pro tips (for the nude lips):
Exfoliate your lips
Cherry-pick the right hue
Apply a lip plummer
Shape the lips
Matte it
Finish with lip gloss (A clear lip gloss will accentuate your lush and kissable lips better than a coloured one)
5. Rose gold eyes
In this tutorial, Karima McKimmie nails the glow-y skin by heightening it with rose gold eyes.
Pro tips:
Create the base
Layer the medium shade
Add the smoky factor
Define the eye shape
Underline the lower lash
Revivify up the inside
Complete the look with flirty lashes
6. Grunge glam
A glittery smokey eye with a dash of pink lips! Now that's an unconventional guise! Thanks a ton to Carli Bybel for this superb tutorial! Pretty AF? Hell, yea!
7. Flushed rubicund
Yes, red and pink is possible, people! See how Nikkie does the fierce graphic eyes and compliments it with a lip look that's a kiss fantasy!
8. Wink, wink!
Thanks to the beauty bloggers, pink eyes is the trend that's making not ripples but waves across the fashion industry! Diana Saldana tells you all about how to do them!
9. Contour
Contouring and highlighting, yes, that's a basic, but are you doing it right? Find out now!
Pro tips:
Foundation should be a tone lighter than your current complexion
Think Matte
Exaggerate the shadows
Line under the cheekbone must be highlighted
10. Ombre sunset smokey eye
Want to go dramatic instead? Here's your inspiration! The tutorial is very easy to follow. ☺
---
Suggested read: Which eyebrow shape shall suit your face?
---
11. 9 to 5 prima donna  
If getting ready in the morning before leaving for work is becoming tedious and you want a five minute solution to your makeup regime, this quick tutorial is godsend for you! An absolute essential to put an end to all your makeup related qualms is the Lakme CC cream.
12. Beach face
The colored eye liner is having a moment this year! Color fanatics suggest that the double eyeliner will emerge as the biggest trend by the end of this year. So how can you miss it?
Pro tips:
Curl the eyelashes
Coat with a high intensity mascara
A set of false lashes would complete the look
For more fashion related articles and news sign up for our newsletter today! See you until next time!
Featured image source: Youtube
Summary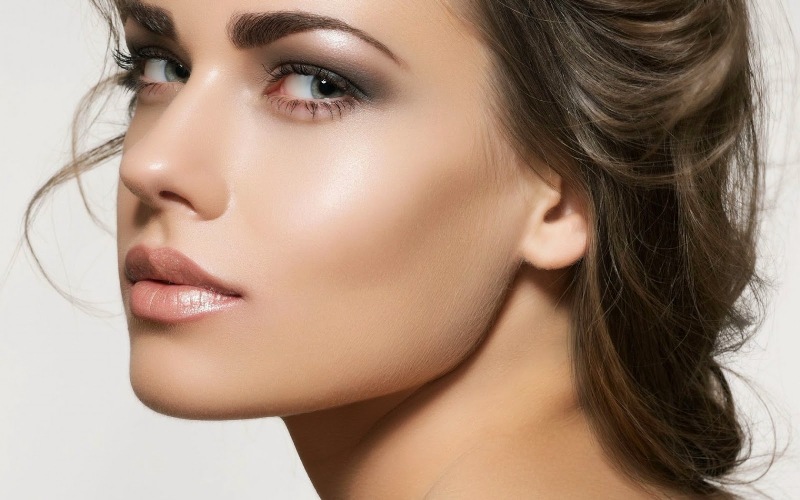 Article Name
Pretty AF In No Time: 12 DIY Makeup Tutorials That We Just Cannot Seem To Get Enough Of
Author
Description
Because makeup tutorials are gifts from loving fairy Godmothers!