As part of the Tinder-esque generation, I know exactly how many connections I have ruined by not knowing how to respond to a text, putting the phone down to kickstart my brain engines for a sec, and then, forgetting to reply coz my brain goes vroom in another direction! And this is when I am not even beginning to expound on just how many hours I spend rolled on one side of the bed waiting for my phone to get fully charged so I can turn over, the bloodshot eyes I have from being up with my wingman-of-a-smartphone to keep swiping for one decent connection, and the countless times I get hurt coz my phone packs me a punch when I begin to nap a little!
---
Suggested read: Bethenny Frankel is out with her new book, a dating manual
---
And it is precisely this now-universal hunt for love with our smartphones scouring the world for a 'soul mate' that popular comedian and Parks and Recreation alum Aziz Ansari sets out to investigate in his debut book Modern Romance, a scientific investigation of what 'everyone is going through' whilst visiting the thrillingly liberated, yet complicated and tech-distorted realms of love, sex, and romance. The book has been co-authored by Eric Klinenberg, a sociologist at NYU who wrote Going Solo, a book that documented the singledom trend and also touched on the way technology transformed relationships — a favorite theme of Ansari's.
Image source: Google, copyright-free image under Creative Commons License
The result, then, a social science book about the dating culture in the digital age is a product that flows in typical Ansari-an vein for  about 288 pages – delineating how relationships with people in our tech-driven age are less intimate than the ones we have with our cellphones! From outlining how the rules for texting, sexting or calling, clicking that perfect Tinder profile photo or morphing that turn-off of a Match.com profile into a tempting one are matters of existential dread in the modern age to how the traditional love-hunt is now spoilt for choice with about an easy fifty to sixty matches for a person every day. Of course, Ansari delivers the punches about the quality of these 'connections' in his irreverent humor-istic style when he gets into the nitty-gritty of it all – but Modern Romance scores full points because it stands out as a remarkably funny, thoughtful, insightful, and more importantly helpful book about love, packed in laughs, and steeped in the heft of research.
So what then is Aziz Ansari's Modern Romance telling us? Does it help us find an optimal path to tread in the increasingly baffling world of romance aided by apps and social media? Umm… not so much. What Ansari's book, instead, does, is offer you a 'real' eyepiece to see the reality of virtual dating. From making people see how they are increasingly relying on the unforgiving medium of texting to build connections to explaining how the digital age, replete with choices, is, in fact, infesting the generation with ridiculously high standards – Ansari captures it all.
"What young people look for is someone who fulfills us in almost every way, understands our needs and communicates perfectly," Aziz Ansari says. "We want someone that almost doesn't exist."
Image source: Amazon
So, then why are we encouraging you to read this somewhat inconclusive dating-culture Odyssey? Coz you will emerge wiser and better at dating, after the 288-page journey! And that's ironic, given the book, an ambiworld, we like to call it – thrives (as the term suggests) on the ambiguity of our digi-dating strokes (or swipes, should we say?)! From deeming calls as a heightened level of commitment to never-really learning to say a full-yes (as you know there are endless options to scour/swipe before you meet that (non-existent) soul mate) by avoiding to 'ask out' someone under the vague drone of 'hanging out' – the tech-enabled (disabled?) search for love is fast-spiraling into a game played with one finger!
Relating the quest for love in cyberspace as a hunt for another full-time employment-of-sorts, Ansari equates the 'ideal candidate requisites' to a job profile that will never see its perfect match of skills and knowledge. Going on to explain why a set of 'casual' people with little idea about differentiating between a 'tell-me-all' section on a dating profile and a 'bare-it-all' profile photo, even lesser knowledge of wait-time to text back, an exponentially high level of 'mojo' that trigger those aggressive, explicit, and crude messages when a desired response isn't availed are in any case, tech-handicapped to meet the 'soul mate' they are looking for – there is no way the search is going to be fruitful.
---
Suggested read: Science approves the 'friends first' strategy for dating
---
However, this does not mean that Ansari harps on the grim side of it all – he has numbers that prove that all is not lost in the land of love, and that online dating does have a 'potential' to spark a desired connection that remains untapped. He doles out a number of mistakes people make like deploying ubiquitous texting openers and also lists a number of techniques to mend matters.
And yet, the ambiworld does lead you into uncharted territory and makes you realize the journey was worthwhile when you have finished walking through the comedic aisles, the well-proved thesis, idea or truth wrapped in self-reflective humor along wisecrack fields, the wiiticism highways that are always alive with cyber-romance vehicles, and analytical treasures of human experiences in the love-chest that you'd excavate at a remote site! A page-turner all the way, Ansari's debut might not have all the answers, but the exploration of experience sure teaches you a lot many things for application!
You should stop swiping and read THIS – Aziz Ansari's Modern Romance! It is a must-read recommendation from all of us, at NLT!
Featured image source: Google, copyright-free image under Creative Commons License
Summary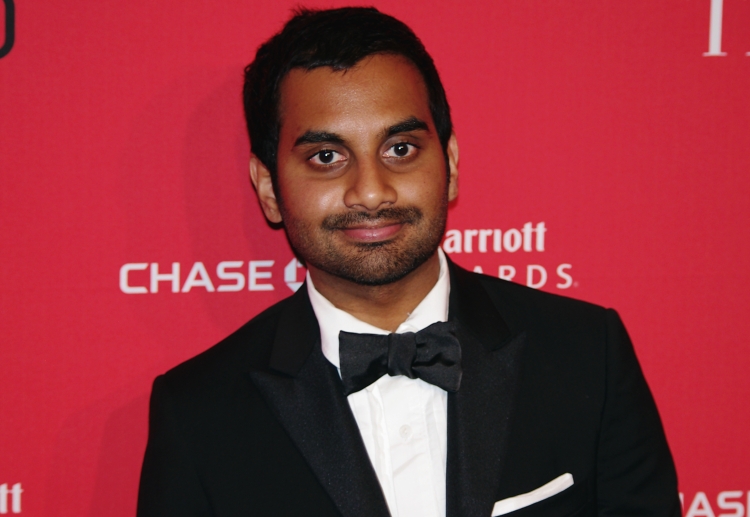 Article Name
Aziz Ansari's Modern Romance Is A Must-read This Season!
Author
Description
Aziz Ansari's 'Modern Romance' is a social investigation into dating in the digital age, wrapped in Ansari-an humor, making it a must-read this season!