Dear Deepika,
After a whopper of a year in 2013 with four smash hits in quick succession (Race 2, Yeh Jawaani Hai Deewani, Chennai Express, and Ram-Leela), Finding Fanny and of course, Happy New Year only put additional feathers in your already-loaded hat in 2014. Of course, we haven't forgotten that these years gifted you a 'lootera,' who had by then pretty much stolen the hearts of half-a-million girls who live in the country and boy, do we find that kick-you-in-the-cr**ch-spit-on-your-neck fantastic!!  😛 But you know all that already. You are loved by the DoTheDurex dude we all dream about while the guys who love us do not stop dreaming about your dance moves!! Maybe there will soon be a time in the coming new years when my hubby and my darling boy would be drooling together over the television set that would be running a story on you and your baby princess. Ohh … to think of the babies you and Ranveer shall make – the hotness!!! 😉
When you were busy painting the B-town (and NYC too – yess, we know!) red with (not-yet-official-) beau Ranveer Singh, while the producers of your blockbusters were smiling their way to the bank, we were deciding upon what to gift you on your upcoming birthday. Yes, we assessed the risk of our love-wrapped li'l present getting lost amidst a zillion others that shall well be worth more than what me (and my above mentioned hubby and kid and maybe my kid's kids too!!) shall make in a lifetime, but we decided to drop it at your doorstep anyway! After all, you know how to value the li'l things in life even if a 'Ramesh Babu' (or should we say 'Ranbir Babu'??) doesn't. 😛
So, here's our humble present – a list of all the reasons we (and of course our guys too! <collective sigh and a little, okay, lots of jealousy pangs too!>) think you are one kick-ass 'D'iva:
1. Until 2013 – D for Dimples, D for Dazzling, D for Diva and D for Deepika
Come 2014 – D for Daring, D for dauntless, D for Devil-may-care Deepika!!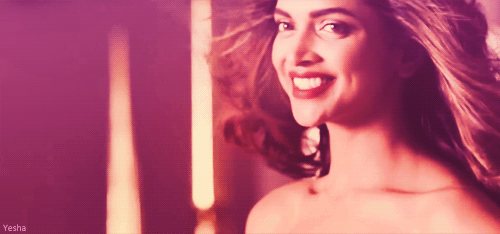 We love you – dimpl-ey, dazz-i-licious diva and all that, but 2014 gave us the never-before-seen dauntless Deepika, who we women have a newfound respect for! After TOI's unabashed denigration of the ever-so-honorable yellow journalism (and yes, they made it possible!!) vis-à-vis a shameless tweet on your cleavage, the demure actress in you who refrains from fighting fire with fire (as with your 'controversies' – catfights, rumored clashes with producers, or nasty paparazzi bytes) chose to drop the bomb and how! You lashed out against the 'Leading' newspaper of the country and the 'NEWS' it splattered with an apt scathing and shaming tweet: "Yes!! I am a Woman. I have breasts AND a cleavage! You got a problem!!??"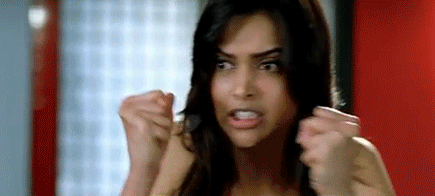 Industry veterans and newbies applauded you while a million fans rallied around you supporting your rightful angry outburst against the most distasteful and disrespectful tweet by a leading daily! And whilst all of this followed in close on the heels of the 'great celebrity nude photo leak of 2014' of the West, you proved why 'power' doesn't necessarily make one responsible, especially when it comes to a potent medium like the 'media.' TOI surely has met their match and it is about time they stop cooking those repugnant stories that strike 'em while they are taking a s**t – coz TOI (if you are reading) our dear Dippy taught us long back – "Unche se uncha banda, potty pe baithe nanga, phir kaahe ki society, saali kaahe ka pakhanda!" Maybe, they'd learn if only they didn't quite flush their brains and also, journalistic ethics down the toilet!
You go, girl!!
2. Okay, we forgot D – also for (any) designer's favorite dazzler – Deepika!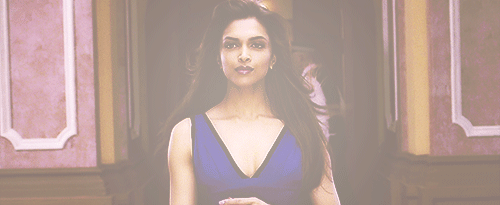 If there's a leggy lass who can sport that western, traditional, bohemian, nerdy, fusion, vintage, retro, grunge, glam, sexy, chirpy, cute, or any other look in the book and nail it – it's you Dippy baby! You are stunning and look drop-dead-gorgeous effortlessly. No wonder you are the top pick for a showstopper, besides being a frequent magazine cover girl. By the way, congratulations on topping the 'Most Desirable Actress' rankings once again and bagging the 'Hindustan Times Most Stylish Actress Award.' We aren't one bit surprised! You deserve it, girl!
3. Do we dare to say D for Dishqyaon Dippy??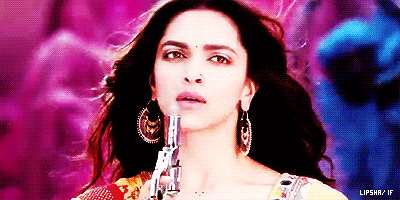 Yes, this is probably the one reason why we girls envy you the most but also secretly wish we could be like you more! You know exactly how to shoot 'em down (after all 'aankhon mein teri ajab si ajab si adayein hain'!). 😉 And with Ranveer Singh, the one live-wire we thought had consumed all the 'EVEREADY' batteries EVER, you walked in and ummm … Dishqyaon … Ishqyaon Dishqyaon! And well, if you brought 'HIM' down, girl, are we bowing down in respect (also, can we take some classes to have our guys surrendering just like Ranveer has to you, some time, any time??) 😉 😛
4. Dab hand at the racquet too!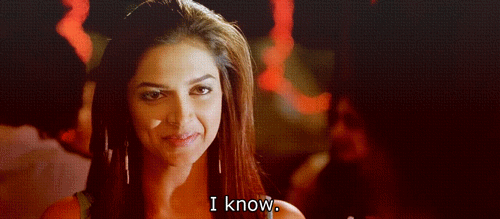 Okay, you shoot 'em down on-screen, you shoot 'em down off-screen, and you can very well do the same on-court too! Deepu, is there really anything you cannot do? Badminton (and we have heard of basketball too) – you really are one helluva chick!
5. Damn the drone – Dippy reins in and reigns over!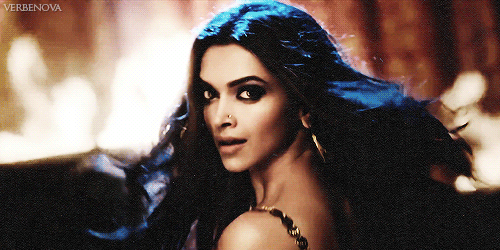 No matter what the rumor mills churn out, you have been one rock-confident lass who knows exactly when to speak out (TOI cleavage controversy) and when to keep zipped (Sonam Kapoor's remarks on Koffee with Karan). You know to check in your baggage at the door (as with differences with Ramesh Taurani whilst shooting Race 2), keep your personal and professional realms separate (making YJHD a blockbuster with ex-beau Ranbir Kapoor), have a tight rein on your projects (we mean the commitment and dedication! – and it sure shows in all the box office successes), and reign the B-scene in style.
Well, what can we say, you came, you saw and you conquered. And you are the QUEEN!
And we aren't even including any raving about your enviable acting chops, your fabulous looks, and ohh, the yummm dance moves – there's enough evidence for all of that already! (including our boyfriends' jaw-dropping expressions <sigh again>) 😛
But yes, we do need to tell you how much we love the do-gooder in you who is actively engaged in helping Ambegaon with their water and electricity needs along with your equally commendable association with Olympic Gold Quest for the betterment of Indian athletes.
All in all – we love you and we wish 2015 becomes another 'MAJOR YEAR OF HITS' for you. Also, would it be too much to ask for an official confirmation on your relationship with ohhhh-so-hooottt Ranveer Singh this year? I mean, once there's an official declaration that the hottie is hooked, booked (and umm..cooked! 😉 ), I can go ahead and plan my own wedding! 😛 Just kidding! 😉
So, HAPPY BIRTHDAY DEEPIKA PADUKONE!!! We wish you loads of love, luck and happiness for the new year and the ones that shall follow! J
Also, Piku looks promising! J
Signing off.
Featured image source: Google, copyright-free image under Creative Commons License
Summary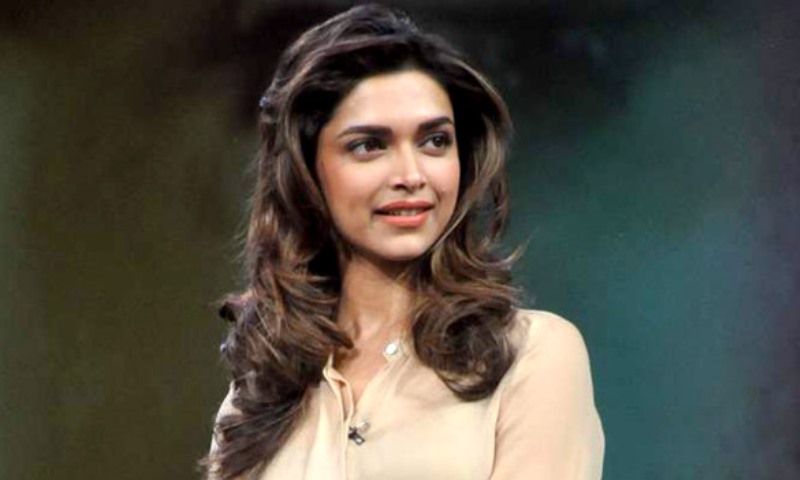 Article Name
Dear Deepika Padukone, Happy Birthday!
Author
Description
Today is actress Deepika Padukone's birthday. Here's wishing the stunning and talented actress a very Happy Birthday!