The surefire way to get a definitively chic, super-sexy and super-pigmented matte pucker, liquid lipstick is our long-wear-prayers-answered in a winning fluid formula. And with the Kylie lip kit having become a phenomenon, it is no surprise that the product is here to stay. By eliminating the need for constant touch-ups with a budge-proof finish that retains the opacity of a traditional lip color, the liquid lipstick has turned into a definite babe-bae in no time. Yet despite the ubiquitous fame of the liquid lipstick- what with every brand from Kat Von D to Milani launching their own version- it still remains a baffling product to use, to say the least.
Of course, the general cosmetic consensus would justify the same by relaying that anything that looks 'good' (think contouring or the winged liner) must, by virtue of its 'good looks,' have been a pretty hard thing to do- and hence, the liquid lipstick ain't no exception. But there are good chances that you are only making it harder on yourself by using the product all wrong. Not the most intuitive cosmetic product for use, the liquid lipstick looks great when applied well and can draw even more attention to itself when done poorly.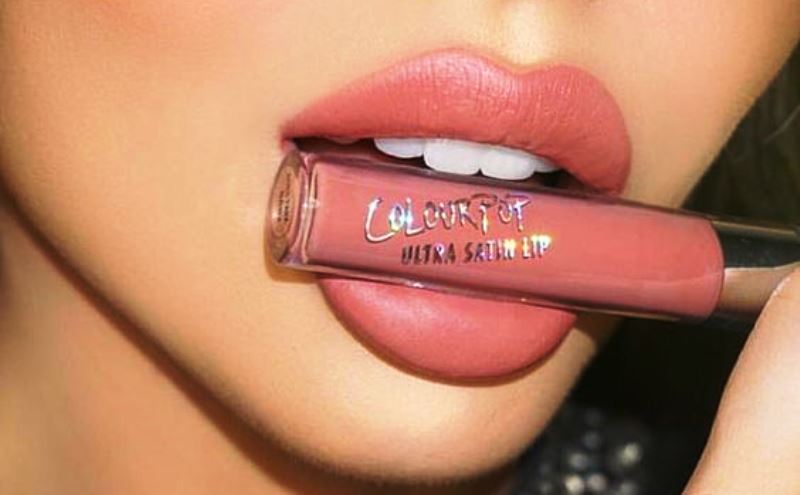 Image source: Pinterest
So, if you aren't sure about that singular fell swoop, bring out your notebooks to take the definitive course in applying the liquid lipstick right. Here are the dos and don'ts for wearing the formula:
---
Suggested read: 10 quick makeup ideas for the workaholic woman
---
Do your preparation
Liquid lipsticks are known for their matte formulations- which means that they could be dry on your precious pucker. As such, it is important to prep your lips before opting to bring in the liquid formula. Exfoliation is the primary step that helps to get rid of flakes or dry patches. A lip scrub comes in handy for the purpose. The next step is to hydrate and moisturize the lips with a lip balm that isn't too greasy. Once the lip balm layer has settled in, you can proceed to applying the liquid lipstick coat. If you are a makeup junkie, you may want to dab on a layer of lip primer as well, before the final swoop.
Don't rub your lips together
Traditional lipstick formulas have always encouraged the makeup community to rub their lips together for an even, seamless distribution of the product. When it comes to liquid lipsticks, though, nothing could be far from the mark. Liquid lipsticks are more like paints or stains. They have a matte finish and dry out quickly. While the application may give you enough ticks of the clock to achieve an even finish, you shall find it harder to blend the product after it has settled in and dried out. If you rub your lips together, not only would you create streaks and patches, you may also get the formula to dry in that smeared gloop. What's more, once it's set- you can't go back unless you opt for makeup removal. What you must do, instead, is paint your lips and stay still for a couple of minutes to allow the formula to dry. If you must blend, use a brush or your fingers to softly pat your pucker.
Don't forget to add definition
If you are relying on the applicator alone to achieve a flawless finish, you may be setting yourself up for disappointment. The flocked applicator isn't a tool cut out to give you a finished lip line. You need to bring in your backup force to achieve the precision you crave. Reach out for a lip liner or opt for a lip brush to add definition to your lip. You can even reshape the lips by using a liner in a complementary shade. Once you are done, you can pat on your lips with your fingers to soften and blend the liquid lipstick into the liner. Of course, for the veteran brigade out there, using an applicator to create sharp lines isn't a ruled out possibility. You simply need to roll off excess formula from the wand in order to draw out more crisp and sharp lines.
Go with small amounts
One of the most common liquid lipstick mistakes involves using too much product. It is always advisable to start out small and apply mini-amounts of formula and add on as needed later, instead of  adding excess liquid onto your lips and creating a gloopy mess. This is because some formulations tend to set in and dry out rather quickly and wouldn't budge unless removed.
Don't add on layers
Since liquid lipsticks are long-lasting, budge proof formulas that dry down completely, it can become difficult to achieve a clean finish in the reapplication process. Any layer added over a dried out matte coat can only make you look cakey or worse, crusty and clumpy. Of course, if you wish to go for touch-ups- you can either use glosses or traditional lip color over liquid lippies for a seamless finish or remove the liquid formula altogether and start afresh. While the emollient consistency of traditional lipsticks allows them to layer beautifully over liquid formulas, you may have a problem with blending in and consistency even if you are carrying the exact shade. If you wish to maintain the exact shade and finish of your liquid lippie, you should simply dab your finger in the product and tap it over the areas that need a touch-up. This will simply tint the faded areas without creating variance in texture.
Also, steer clear of trying two different lipstick formulations on top of each other.
---
Suggested read: Why you need to get rid of your old makeup – NOW!
---
Do the lip balm right
The rule of thumb with liquid lipstick is to banish lip balm use after the application of the liquid stain. Any lip balm (especially the ones that carry natural oils) shall break down the formulation and create a smeary mess. Instead of layering a balm over your lipstick, apply a moisturizing (non-greasy) one right before you wear the formula. This shall not only furnish extra hydration to your lips and keep them moisturized for the entire duration of wearing the lipstick but also prevent any patchiness owing to dryness or flakiness.
Once you master these tricks, we'd say your liquid lipstick stint is well worth the additional effort!
Featured image source: Pinterest
Summary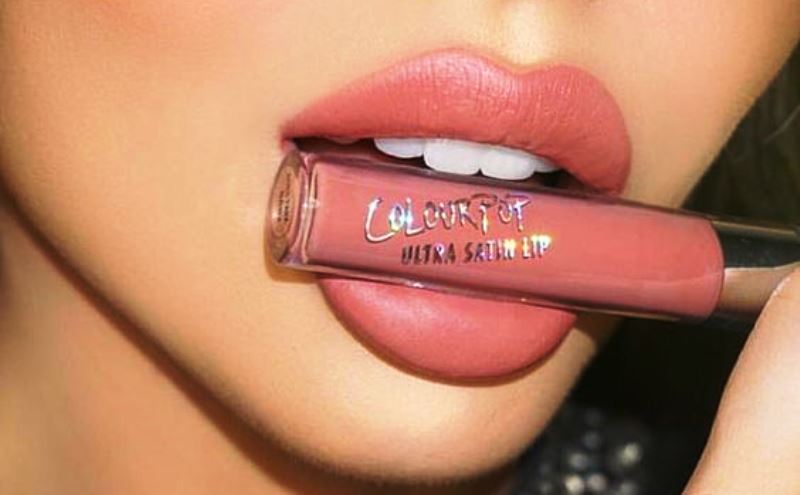 Article Name
Do You Know How To Use The Liquid Lipstick Right?
Author
Description
Because there's plenty that can go awry!