Most people think that the choice of your lipstick color is solely dependent on your choice of outfit, your complexion, and the shade that you are comfortable with. However, did you know that there is a deep psychology associated with the shade of lipstick that you choose, and keep choosing, no matter what?
What your lipstick color says about you
Here are some of the most common choices for lipstick color, the choice of which can say a whole lot about who you are.
1. Classic Red for Ms. Hot and Confident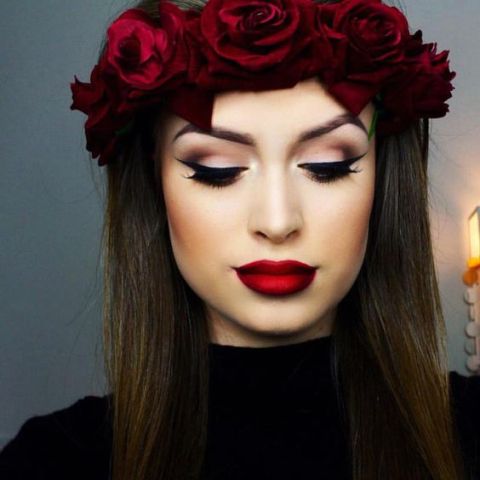 Image source: Pinterest
Red is a very vintage color to begin with, so from the time that you decided that red lipstick was your true calling, you have wanted to belong to an age 50 years before your birth. Your most alluring quality is your confidence, which is why you are not afraid to draw attention to yourself. You are smart, outgoing, enthusiastic, and also command a lot of respect from your peers and colleagues. Basically, you are a Gryffindor through and through.
---
Suggested read: There is a perfect RED lipstick for your skin tone
---
2. Light pink shades for Ms. Fun and Sassy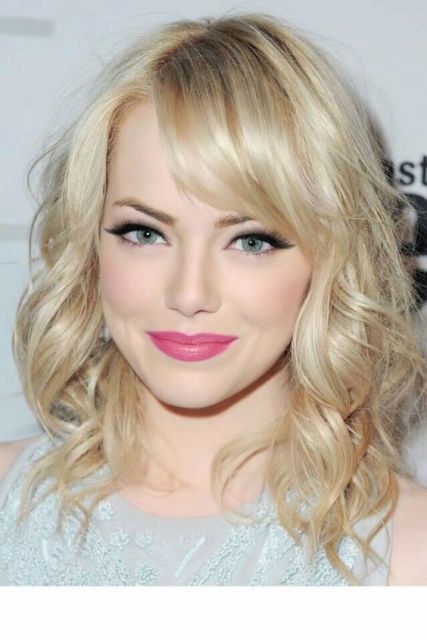 Image source: Pinterest
The second most sought after shade after red is light pink and the moment you put it on, you can't help but reveal your fun and naughty personality. You are the kind of person who automatically makes people smile, with just your presence. However, you are not all fun and cuteness. There is a lot of naughtiness and sass that you hide underneath the surface, and most of the time, you enjoy making fun of people and managing to get away with it without them realizing it.
3. Hot pink for Ms. Hot Stuff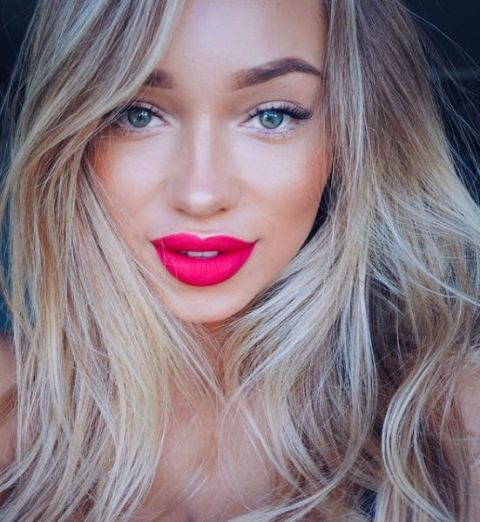 Image source: Pinterest
You try to act all grown up with your big, bold colors, but secretly, you feel eternally youthfully and childish. Hot pink also suggests that you are ambitious and hard-working, and you make sure you see the end of whatever you put your mind to, whether it is your next office project, or the binge-watching your new favorite TV show.
4. Deep plums and purples for Ms. Queen of Everything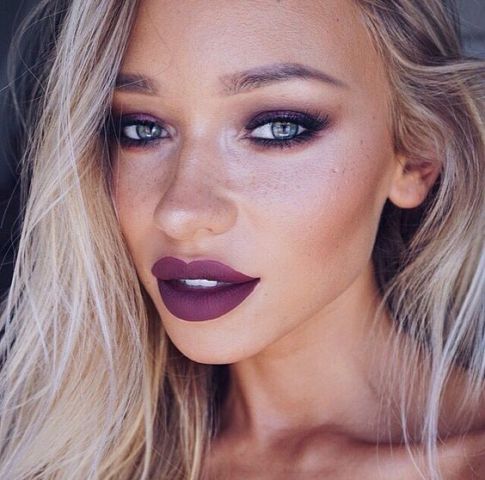 Image source: Pinterest
Purple and violet and other plum shades are all shades of royalty and that is exactly what you stand for. You are the most sophisticated and intelligent one in your family and friend circle, which makes you everyone's go-to person, and you have the right advice for everyone. You have a streak of rebelliousness, but you are not afraid to stand up for what it right.
5. Browns and taupes for Ms. Dependable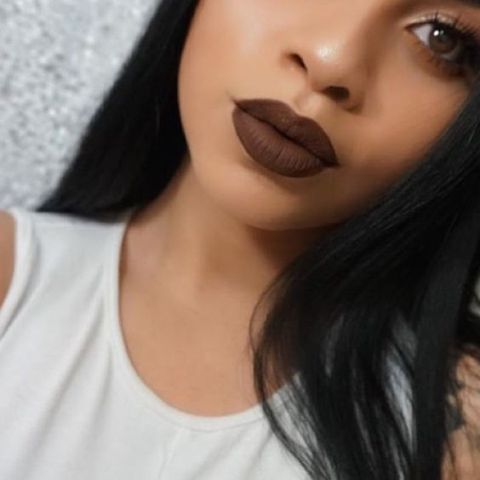 Image source: Pinterest
When you tend to lean more towards the browns and the taupes, then you are probably the one who looks and acts and is much older than their age. You tend to take stable decision, and are usually level headed and logical when it comes to most problems in life. Also, you would always choose sophistication over sensationalism.
6. Berry shades for Ms. Double Agent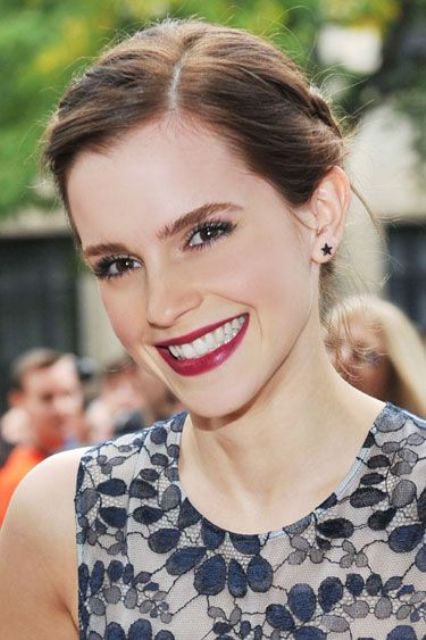 Image source: Pinterest
Most of the time people think you are Ms. Goody-two-shoes and all innocent and naive, but underneath, you are a little hyper prankster, who won't hesitate one second before pulling a good prank on someone, and manipulating people so that you can get your way. Along with being assertive and self assured, you demonstrate a unique sense of style wherever you go.
7. Nude for Ms. Coy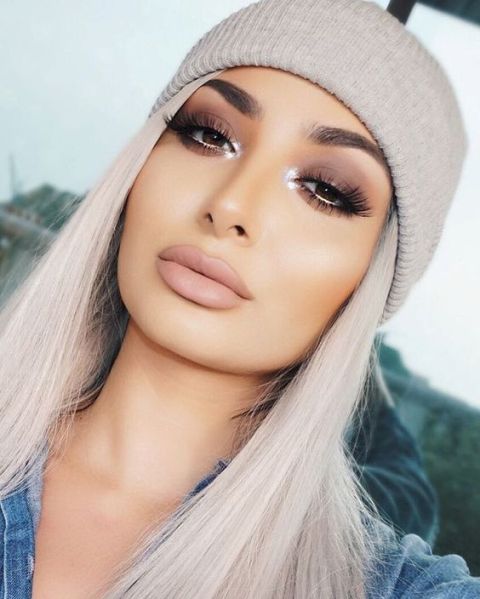 Image source: Pinterest
You like to keep things as simple as possible, and most of the time, people don't understand who you really are, because you choose to reveal very little about yourself in the first meeting. However, you are a great friend, and naturally peace-loving by nature, making you a go-to person when people are in trouble, for your logical and sound advice.
8. Oranges and Peaches  for Ms. Sustainable Sunshine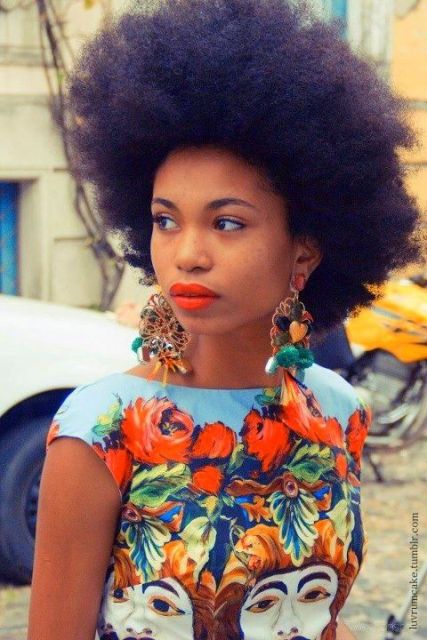 Image source: Pinterest
You literally bring sunshine into everyone's lives with your colors and your brightness and your eccentricities. If you have a character flaw, it is probably that you like everything which makes you indecisive, and unable to commit to something fully. You are all about saving things, whether it is the environment or your friend's relationship.
---
Suggested read: How to choose the right lipstick for your skin tone
---
9. Blues, greens, and blacks for Ms. Badass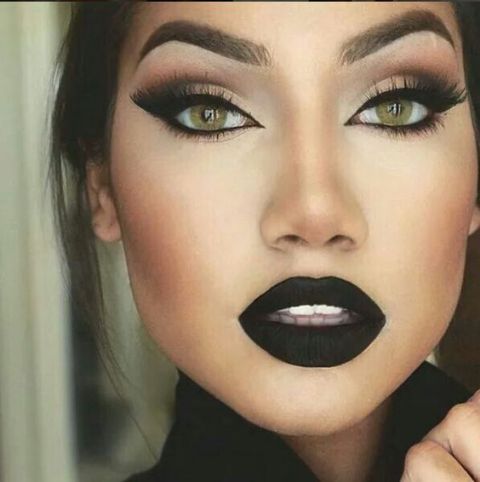 Image dource: Pinterest
To be honest, if Harley Quinn existed in real life, you would be her. With all your sass and your grunge and your punk and your rock, you are the kind who draws attention wherever they go, and don't care at all for it. You live your life on your own terms, and people's opinions are a non-existent entity for you. Yet somehow, how manage to maintain your reputation and keep your friends.
What is your lipstick color, huh?
Featured image source: eonline
Summary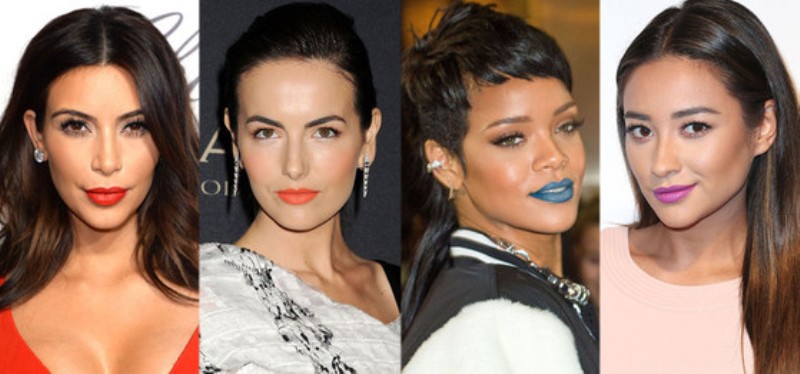 Article Name
#JustForFun What Your Lipstick Color Says About You
Author
Description
If you've ever wondered what your lipstick color says about you as an individual, here's the answer!