People with black hair almost always think that highlights for black hair is not a real thing because to get highlights they will first have to bleach the natural color of their hair. You could not be more wrong!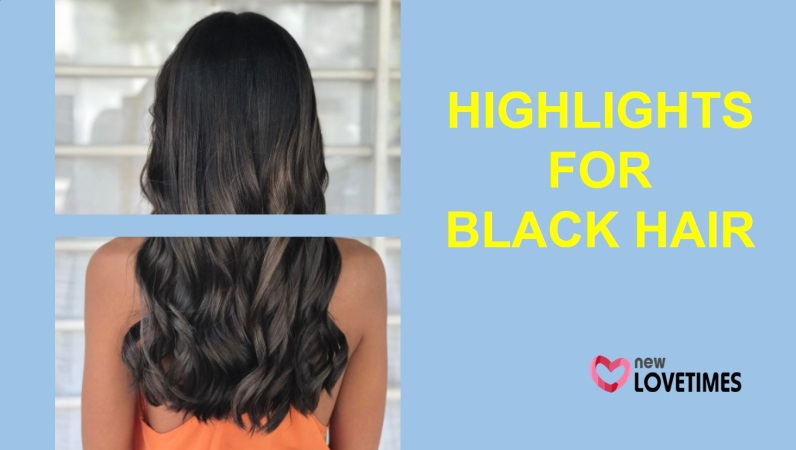 From platinum and red to mauve and gold, you have the widest range of accents to choose from. Moreover, this year some very exciting highlighting trends have emerged, which are pushing the envelope further.  Let us talk a some more about these trends.
---
Suggested read: 8 Rainbow hair color trends an expert colorist expects you to know!
---
Latest highlighting trends
Ombre until now was only a great option for people with brown hair; however, today, even black-haired dames can flaunt the look with get panache!
Though some novice stylists might tell you that the trend of dip-dye is dead, but that can't be, or else how would explain beauties with black hair still rocking the look around the globe?! Furthermore, they are adding new ideas to the trend, so you know it is not going anywhere any soon.
Is red even an option?
Red is undoubtedly the most popular choice for women, regardless of their natural hair color. It is bold, beautiful and so zesty. Most women think the color gives them an edge, not just to their look, but also to their personality.
Whether one can go red or not depends on a number of things: their skin tone, their hair color, the color of their eyes etc. But none of these should discourage you from trying red. You just have to know which red to go for. You need to know whether the red you have picked warms up your tone or cools it down, and what would you prefer that it did.
You need to cherry pick a red that flatters your appearance in every possible way.
Experts add that one should NOT get highlights at home. It is a very bad idea as there is a high possibility that the shade will end up a bright orange, which we certainly are not rooting for, right?!
So get yourself an appointment at a salon, and highlight your gorgeous black hair.
Here are some ideas for you to draw inspiration from.
17 Highlights for black hair
1. Wine-red, mauve and navy
How about trying out something that is suave but at the same time allows you to sport the hottest colors? These three colors when painted on black hair conjure up an image of the night sky, so gorgeous that it makes me wanna cry!
The highlights make your hair look richer, more voluminous and the luster that they lend is absolutely phenomenal.
2. Platinum and sandy blonde
People looking for an edgier look, this can be a major inspiration. It offers a very strong contrast and suits those the best who prefer the rough hottie look. The sandy blonde shade will give new life to your black hair. Also the accents put emphasis on the hair texture, give the hair the much-needed bounce.
3. Double-tone pixie for women with black hair
This is definitely the trend that is spreading like wild fire through the fashion industry. These highlights allow your black hair to do justice to the fauxhawk style. So if you are someone who likes going the distance, even if it means going a little overboard to look great (coz you have the confidence to kill it, woman), then you should definitely go for this one.
4. Red highlights for your bob black hair
For those of you who are a little skeptical about red highlights because you gotta go to work, this look can grant you your wish. While keeping the glam element very much alive and kicking, the hair style does not look hyperbolic or unprofessional.
5. Short black hair with silver highlights
The silver offers the right amount of contrast to your naturally black hair. Also it makes your hair look more lustrous than before. The coiffure, however, is very important coz it gives the highlights the necessary peppiness.
6. Blunt bangs with blonde highlights
After you get the trendy bob haircut you need accents that will frame your face well. And for this reason try these blonde highlights. They are impressive, stylish and at the same time give you a very sharp look.
7. Blonde highlights for your short curly black hair
For those with sort curly black hair, there cannot be a better highlights inspiration. This brings out your best features and hides all that you would not want to draw attention to. The accents even give the illusion of volume, so what more does one need!
8. Wine highlights for your black bob hair
Black hair usually looks dull and luster-less. If this is true for you, then you need to rev up your look by adding these wine-colored streaks to your black hair. You do not have to get a bob haircut for this look, since it goes with all hair styles.
9. Blue highlights for your black hair
Your hair color needs something upbeat and so blue highlights can lend you all that you need. Depending on the structure of your face and its cut, you can try different coiffures and become the head turner you always wanted to be.
10. Fiery highlights for your black hair
Ah, the flaming hot red! This is indeed the hair color choice of this season. But it also does a great job as mere accents. You may go for the usual streaks or even amp it up by a notch with stripes instead.
11. The ombre highlights for your black hair
They look ravishingly gorgeous, and suit almost every single one. It is funny but the ombre blends so well with the black hair that it layers the tresses while also enhancing the hair texture.
---
Suggested read: Here come 9 new ideas for highlights for blonde hair
---
12. Long black hair with highlights
For people like me, who covet the au naturel look, this might be enticing. While a few strands are casually painted (yes, you can balayage it), the others are your natural lustrous black. The orange strands play peek-a-boo and that makes all the difference!
13. Neon blue highlights for your black tresses
Neon for black hair? Is that even a thing?
Of course it is! Give your luscious black hair some glow-y neon highlights. If you want yourself to stand out in a crowd (for all the awesome reasons, of course), then you must opt for this hairstyle.
14. Shoulder-length black hair with highlights
For people with mid-length hair, this is a good way to get highlights. Plus, it works for straight as well as wavy black hair.
But in case you want to get a new haircut, do it before getting highlights, say experts.
15. Brown highlights for short black hair
Did you even imagine that there would be so many highlighting options for black hair? To be honest with you, I myself was not sure that there could be so many!
This one, for instant, offers different shades of brown. This also allows you to give your hair the warm mahogany touch.
16. Golden highlights for your black hair
To get that sun-kissed feel, go balayage on your hair. Ask your colorist to accentuate your jade black hair with golden highlights. If you want, then before you get the highlights get yourself an inverted bob haircut. You can style them with bangs, if that seems like a good option.
17. Subtle highlights 
Long black hair, oh, that style never grows old. Much like denim, eh? But who know exactly how any trends have developed around the blue jeans, so how could you expect long black hair to remain untouched? The subtle highlights will immediately up the glamour quotient of your hair, and make everybody around you compliment you for your hair.
How to maintain the highlights
After getting the highlights, the first thing you need to be careful about is when exactly can you wash your hair. According to experts, you should wait for 2 days, before washing your hair post-highlights. If you think your hair's feeling greasy, then you can tie it in a top-knot, coz that looks chic and also diverts from the fact that your hair looks dirty. Come on it is just two days, woman!
Also, you need to switch to shampoos that are color-safe. The conditioners you use should be free of sulfates and parabens.
When you shower, always use cold water. Hot or warm water can ruin not just the highlights but also the overall texture of your hair.
---
Suggested read: Which hair color will suit your hair best? Find out.
---
Always try to dry your hair naturally. Let it air dry. Avoid using heating tools, and if you do, then prep your hair with a heat protectant beforehand.
That is all we have on the 17 coolest highlights for black hair. Did you find the post helpful? Do you think we missed out on something important or something you wanted to know? If yes, then let us know in the comments below, and we will cover those topics in the next post.
Until then!
Summary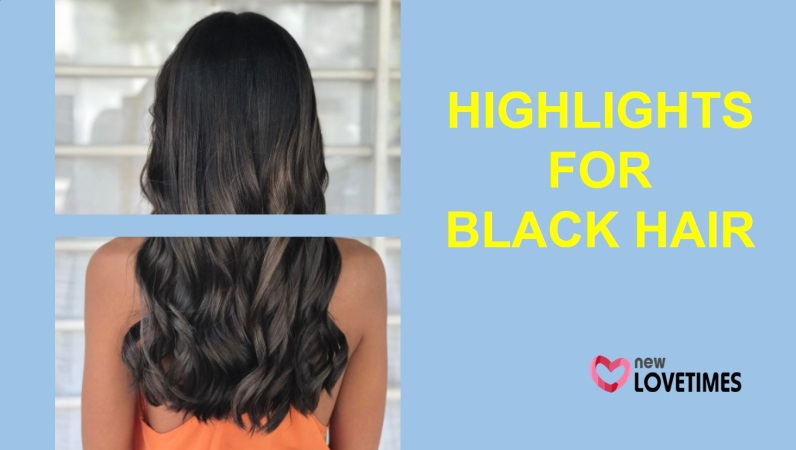 Article Name
Everything You Need To Know About Getting Highlights For Black Hair
Author
Description
If you are prepping to get highlights for black hair, then here are 17 ideas you can take inspiration from.