Gals with blonde hair have the most fun, right? That's because almost all great hair trends work for blonde hair. When it comes to highlights for blonde hair, this fact remains true.
From large, clunky highlights and balayage to subtle, blending accents, you have a lot of highlight options for your blonde hair.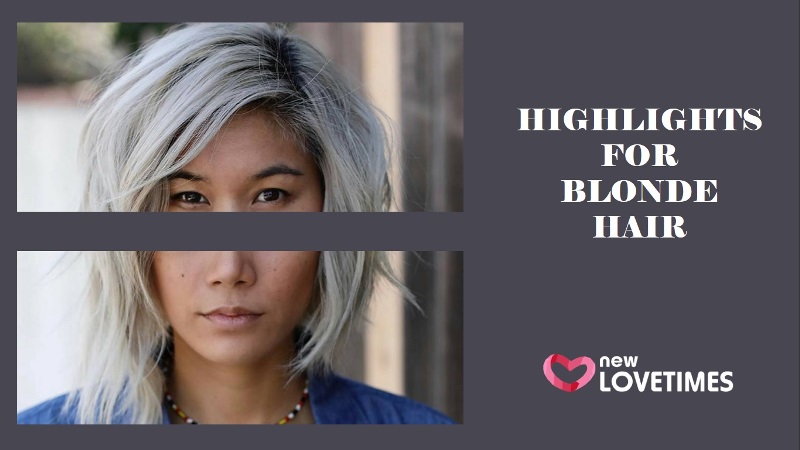 But before getting into that, let us discuss the difference between overall hair color and highlights because we don't want you to mistake them for the same thing, coz they are not. After that is done, you can get into choosing which highlights you want for your blonde hair.
Overall color is a single-process dyeing technique. It involves just one step when it comes to painting the hair. Also, it involves just one color or shade of a color. It has several types, the most common being, semi-permanent, demi-permanent and permanent.
---
Suggested read: Doing highlights for brown hair the right way
---
The differences between these are based on how long they last and their color strength. The permanent hair color lasts the longest while the semi-permanent one lasts for just 20 shampoos. Also semi-permanent hair color is very mild, which means it does the least harm to your hair, the texture of your hair, and the natural shine.
Highlights, on the contrary add accents to your hair. Highlights emulate the sun kissed hair look, which makes them so popular.
Highlights involve use of bleach and aluminum foils. The look depends on how natural or unnatural you want the highlights to look. You can go for both subtle accents as well as chunky highlights. The choice is yours. You don't have much to worry about because all highlights look great!
Here are 8 highlights for blonde hair that you can choose from. You can thank us later!
1. Bodacious taupe
Don't mistake this for the boring beige that you see some blondes in. These highlights offer a stark contrast between dark and light shades of beige. This contrast, in turn, creates the illusion of volume and bounce.
If you have a cool skin tone, then these highlights are sure to look great on your already light blonde hair.
To make the best of this highlight, you should ask your stylist to give you some tousled curls. They should not be complete curls, but bent ones. Let the waves down and have fun!
2. You can have it all!
For those of you who prefer things bright and lively, this is the best highlight. For this blonde highlight, expect your stylist to start from the top of your hair and slowing move downward. This allows them to intermingle the dark lowlights, conjuring up a stunner of a look.
For those with light and medium complexions, these highlights look amazing. You can try them in pinks and also in violets. Dark blonde serves as an amazing base for this look.
To emphasize the highlights, the stylist should give you a high contrast, or else you are sure to look like Cinderella's step mom. You need to pick tones that will complement each other.
3. Perfect Contrast
For people with medium skin tones, this perfectly contrasting highlights can work amazingly. You can choose the brightest of blues, or reds, or even greens, if you want.
Curly short hair looks best with this look. If you have fringes, then keep it smoother.  The rest of your hair should be curled. And voila! You have the look!
4. Shadowed blonde
This is one of the latest highlights you can try on your blonde hair. Also, if your hair grows out really fast, then you don't have to worry too much as the shadowed blonde looks good even then.
For people with light skin tone, this highlight should be tried with pastels. You can also wear bright hues with these accents.
Before getting these highlights, instruct your hair colorist about how dark you want the shadow to be. Do not ask for a lot of contrast coz that will ruin the whole look. You should take this picture to him or her, so that they know exactly what it is you are looking for.
5. The bold blonde
When you pair these blonde highlights with your slightly dark blonde natural hair, you are sure to be noticed. These bold accents give your hair dimension, and the best part is these highlights suit every one.
Your skin tone does not matter, and for this look you can don an assortment of hues. To achieve this color scheme, ask your stylist to first give you an asymmetric cut. Even the finest of hair can wear these highlights because it lends your hair depth. The haircut will make it breezier and that makes the whole hair look very sexy.
You can also apply a little bit of thickening mousse if your hair is extremely fine. For those with normal or even rough hair, try a smoothing cream to set the look.
6. Asymmetry is a good thing!
This one is among of the best looks on this list. These can be naturally paired with an asymmetric coiffure. To wear this look, you can ask your colorist to style your hair soft. But if you are one edgy woman, then ask your stylist to lend you rough edges.
You can try soft pinks or edgy blues for these highlights. Those with naturally dark blonde hair will look best with this look. Ask your stylist to give you the perfect contrast, and you are set to paint the town red!
To make the best of these highlights, you should not add too many of the accents. Also, do not try to make this too perfect! Apply at varying lengths in your hair. If you have a vision about the style, then do share in detail with your stylist before getting the highlights.
---
Suggested read: 13 metallic hair color ideas that will make you visit a salon ASAP!
---
7. Babylights for the beginners!
We should call these baby step-highlights! According to Chelle Neff of Urban Betty Salon,
"Another trend we are seeing this fall is babylights. This is not a new trend, however it's a lasting highlight technique that a good percentage of our guests are still asking for. Babylights originated from ombre really. With ombre everyone started out hand-painting these heavy highlights that were quite contrasting and dramatic. Over time they have become more and more subtle originating into what we call babylights. It's as if your hair is naturally lighter throughout the ends just like a baby's hair."
These will ease you into the trend. Try different tinges of blonde for these highlights. They look great, plus these are easy to maintain.
This highlighted look fits medium skin tones the best. Also this look does not compromise with the health of your hair.  So there is nothing for you to complain about.
Hair that is highlighted gets dry and texture-wise poor very fast. Get a deep conditioning appointment as soon as possible. Get that sorted every once a week. This will however depend on the natural texture and health of your hair.
8. A tinge of lowlight
Who does not love sweet golden blondes, huh? And when you add a portion of dark lowlights to the mix, you get the right amount of depth and the exact contrast that one needs to look great.
People who look good in warm colors should opt for this look. If shades of yellow, red and auburn (the warmer tinges of these colors), look good on you, then you should ask your stylist for these subtle highlights.
The highlights suit those with light blonde natural hair the most. And if you can get yourself some soft curls, you will not need anything else to look gorgeous. When you curl your tresses, do not manipulate them before the curl is completely set. You can also try a light hold spray to set the look faster.
9. Sunset is my favorite color
And if it yours too, then get yourself these pretty highlights. When paired with red, natural blond hair looks livelier and more vibrant. The blonde highlights add more dimension to your locks. The red strands, on the other hand, will make the broken up hair growth line not look very apparent.
Those of you who have pinkish skin undertones are sure to look amazing with these accents. And if you have finer hair, then this, undoubtedly, is your best bet.
---
Suggested read: 26 trendiest ways to make the best of balayage hair color
---
Ask your stylist to not mix things up, and ruin the look, because often when people use red and blonde together the result is the unwanted pink. To dodge this, your colorist should be very careful while choosing the red. He or she should also keep the porosity of your hair in mind. After the highlights are done, remind your stylist to recommend the correct product regimen that you need to follow at home.
That is a wrap on everything you need to know about getting highlights for blonde hair. Did you like this guide? Will you be sharing it with your friends and family? Do leave a comment in the section below.
You can also like us on our Facebook page to stay updated about all that's new in the fashion and beauty world.
Until then!
Summary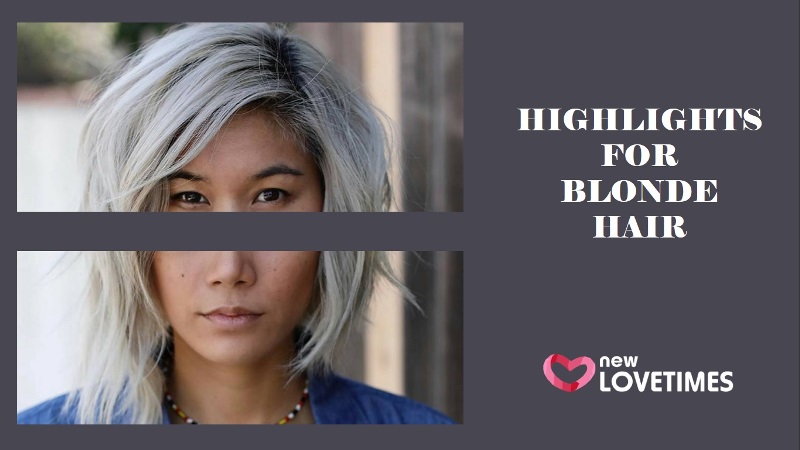 Article Name
Everything You Need To Know About Getting Highlights For Blonde Hair
Author
Description
If you are thinking of getting highlights for blonde hair, then you should do it the right way. Here is some inspiration for you!