Today, we will be looking at highlights for red hair and after skimming through the options you can choose the one(/s) that you think will look best on you.
But before somersaulting into the ideas, let us first find out the basic difference between full hair color and highlights, so that we are on the same page through the rest of the article.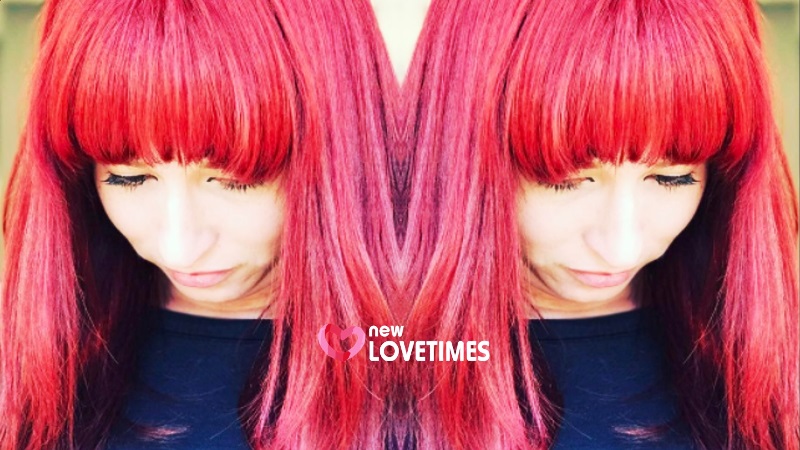 ---
Suggested read: 8 rainbow hair color trends an expert colorist expects you to know!
---
Highlights vs. Overall Color
Hair coloring: When one visits a hair parlor, he or she might get a little baffled because of the fancy terms strewn at them by the stylist. I mean, what are you going to say if your colorist asks you, "How do you want the hair to be colored. In splices, chunks or pieces?"  And the trial does not end there. What highlighting process do you want to go through?  Will it be the foil method or balayage?
All over color is a single step process where the entire hair is colored just one hue. This hair color technique again can be of three types: There is semi-permanent hair dye, demi-permanent hair dye and permanent hair due. How are they different from each other? The difference lies in their intensity and how long they last.
As the name suggests, permanent hair color lasts the longest while semi-permanent fades the quickest. But again, permanent is the least mild on the natural hair color and the texture of your hair.  Demi-permanent hair dye is gentle on the hair but not as mild as semi-permanent.
Highlights, on the other hand, lend accentuations to our hair. It is applied on a few strands only and not the entire hair body. Balayage is a technique of highlighting but it is different from foils in the sense it is hand painted on the hair.
The next thing you will need to know is the difference between highlights and lowlights coz this seems to confuse a lot of people who are getting highlights for the first time.
Highlights involve coloring just some strands of your hair, and this color is usually a shade or two lighter than the original color of your hair. Adding lowlights, on the contrary means adding accents that are a shade or two darker than your natural hair color.
Usually adding highlights is less expensive than coloring the entire body of the hair. Moreover, overall hair color requires more frequent touch-ups. Highlights, contrary to popular belief, are not all that high maintenance.
One thing that is common between getting highlights, lowlights and full hair color is the variety of shades that one can choose from today. And though redheads think that there is not much choice for them, they could not be more wrong.
Red is a rare natural hair color, but also the trendiest if you know how to highlight it. You can have some fun with head-turning highlights, if you think you can carry them with the confidence they require.
One you decide whether you want your highlights to have a subtle understated effect or a dramatic extravagant upshot. You need not worry because no matter what you pick, the highlights will give you a fashion upgrade. Plus, redheads usually have a soft skin tone, so any color scheme you choose, it is sure to complement your complexion. The element that you have to pay more attention to is the color of your eyes.
If you are a redhead with soft brown eyes or hazel eyes, the opt for a color that is warm and subtle. Going for a vivid shade, in this case, might not gel well. Again, if you have light eyes, say light shades of blue or green, then you can go for both intense shades as well as the muted tinges.
Redheads with soft brown to hazel eyes should usually pick warmer, subtler shades, as overly bright or vivid shades can create disharmony. Redheads with blue, turquoise or green eyes have more freedom, as their bright eye colors can complement both bright and subdued shades.
Now let's talk about how to pick the right highlight shade for your red hair.
Choosing the highlights
Begin by taking a mirror with you to a spot where you get ample natural light. Now observe both your skin and your hair in the mirror. You will need a piece of fabric that is yellow in color. Hold this against your face and bring your hair to one side. Now see whether the yellow is making your skin and hair look warm or not? If it is, you need highlights that will warm up your complexion. Isla Fisher has red hair of warmer coloring.
If what this yellow did to your skin and hair seemed good to you, and if you have hazel or light brown eyes, then you should go for golden blonde highlights. You can also pick strawberry highlights coz they are warm and deep. If, however, you have light turquoise or greenish eyes, then you should pick a golden blonde highlight or a strawberry blonde highlight. You may opt for any shade of yellow blonde.
If the yellow fabric did not suit your skin or your hair color, then you will have to do another test. Now take a wine-red fabric. Hold it the same way as you held the yellow piece of cloth. If this color accentuates the lightness of the color of your skin, then you need to go for darker hues that are striking and very vivid. For inspiration look at Debra Messing.
Now if this fabric did the trick, and you have hazel eyes, you can pink any shade of auburn you want. But if you have light eyes, the shades of blue or green, you have the option of going for auburn and reddish-black colors too.
Now take a bright red piece of cloth, and hold it against your face in front of the mirror. You need to do this because, though highlights of a different shade look good on redheads, brighter shades of red itself can offer a great highlight to your tresses. This will not only brighten up your hair, your complexion, and your eyes, but also give your persona a transformation. Think Julianne Moore.
If the red fabric looked good against your hair and face, and if you have soft brown eyes, then go for light shades of copper for your highlights. If your eyes are a light shade of green or blue, then you can pick shades of pure and more gaudy red too.
Now when it comes to the technique of hair highlighting we suggest you go balayage though balayage takes more time than foils. Why? That's because you will have to sit in open air to dry the color after application. Foils, on the other hand, involve artificial heat to dry the highlights and do I even have to mention what effect the heat will have on the texture of your hair?
Secondly, you have more choice. You can go the American balayage, if you want or stick to the French way of hand painting your hair. You may even consider combining balayage with foils and creating foilayage.
Also, with balayage you have the option of going many shades lighter and yet it will make your hair look naturally gorgeous.
And finally, foils involve your hair roots getting pulled at while highlighting. Because of this, the hair color is likely to get diffused at the hair ends. In the case of balayage, the color diffuses slowly from the roots first and then the tips.
Now that we have discussed these, we can look at the highlight ideas that you should consider for your red hair.
---
Suggested read: Doing highlights for brown hair the right way
---
Highlights for red hair
1. Golden balayage for your red hair
2. Blonde balayage for fiery red hair
3. Mahogany highlights for your red hair
4. Copper balayage for red hair
5. Red on red
6. Copper highlights and violet lowlights for your red hair
7. Chocolate and mauve balayage
8. Caramel highlights for your red hair
---
Suggested read: 17 ideas to steal from when highlighting your black hair
---
Hair care for your highlights
Now this is ESSENTIAL to follow because spending a fortune to get highlights and not taking care of the highlights or your hair is worse than not getting any highlights at all!
First, do not wash your hair immediately after getting the highlights done. Wait at least 48 hours. When you wait, the scalp and your hair follicles will get the time to lock in the hair color by closing up.
Second, you need to get a highlight protectant shampoo. Also, always use cold water on your hair because you don't want your hair cuticles to swell. So avoid hot water as well as hair masks.
When you use conditioners, leave them on only for a minute and not more. Also use conditioners that are paraben-free and also free of sulfates.
Try and stay away from the sun, as much as you can as the UV rays can wreak havoc on your hair and the highlights.
That's a wrap on everything you need to know about getting highlights for red hair.
Did you like this guide? Let us know in the comment section.
You can also like us on our Facebook page to stay updated about all that's new in the fashion and beauty world.
Until then!
Summary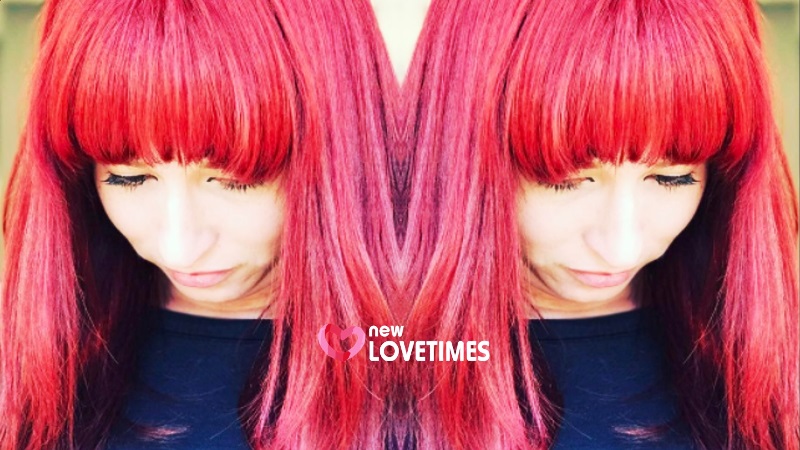 Article Name
Everything You Need To Know About Getting Highlights For Red Hair
Author
Description
Today, we will be looking at highlights for red hair and after skimming through the options you can choose the one(/s) that you think will look best on you.