Looking for a hair color update? Cannot find the right shades for your natural hair color? Tired of looking for new hair color ideas but not getting anything worth your time?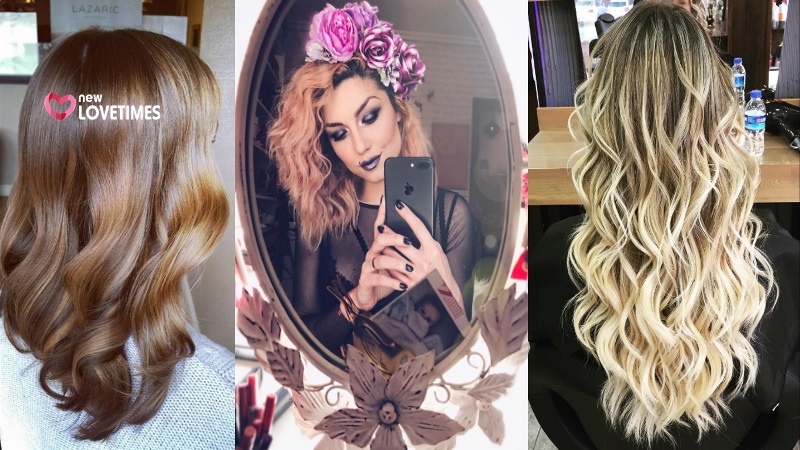 Well, your struggle is OVER!
---
Suggested read: If you read one article about hair color, read this
---
Here we are with the ultimate guide on ideas for hair color for black hair, brown hair, red hair and blonde hair, divided into different sections. Yes, we have given equal attention to each hair color type and not curated a list with just one-fits-all options.
Also, in this guide on hair color, you will find some real practical advice by the pros. So enjoy yourself!
For Brown Hair
The best thing about brown hair is that it is unbelievably versatile. It provides an earthy base to any hair color. You can go for a shiny espresso or even an ombre (two ends of the spectrum, right?!), and your brown hair will still do the looks justice.
Here are 10 hair color ideas for brown hair.
1. Tortoiseshell
The tortoiseshell is not balayage, people. The difference lies in the highlights' colors.
According to Rita Hazan, who is a celebrity colorist,
"Pick a base color that works with your skin tone and add just a few tone-on-tone highlights to give it dimension and movement. For example, it could be brown hair with toffee highlights."
2. "Nude" Highlights
This new hair color trend is far from boring. They are neutral, and so, match any complexion. These highlights blend with your natural hair color, which makes it easy to carry.
Hazan Says,
 "If you're blonde with pale skin, you can go sandy or beige with your highlights. If you have olive skin or darker, go more toward tortoiseshell or toffee."
3. Slightly Sunkissed
Lighten this shade gradually, in order to look like you have been sunkissed over the weekend at the beach. Your colorist may have a different thing in mind, so take a picture that shows the right amount of color you want.
4. Dark-to-Light Transformation
With Olaplex you can, in no time, switch you jair color from natural brown to blond or even black. According to Trace Cunningham, who was responsible for taking Khloe Kardashian's hair from coffee brown to milk cholatey,
"Olaplex counteracts the hair damage done by processing and strengthens hair as your stylist colors it."
This will also make your hair look healthier and bouncier.
5. Golden Brown Hair Color
Golden brown hair color is a warm and friendly shade—it's beautiful on people with peachy or golden skin and warm brown or warm green or hazel eyes.  Consider following actress Emma Watson's example of adding some dark golden blonde highlights to your golden brown hair color for a beautiful color combination.
6. Honey Brown Hair Color
This hair color offers a perfect balance between two hair colors: light brown and dark blonde. It is warm and orangey, which compels you to consider it for your hair. If you have a golden, warm skin tone, then this is sure to work magic for you.
7. Light Caramel Hair Color
If you have warm brown eyes that compliment your natural hair color, then the light caramel hair color will suit you perfectly. For those with cool skin undertones, this may not be a very good option. For ombre highlights and balayage highlights, this can offer a great base.
8. Cocoa Hair Color
This hair color is pearly and gives the hair a pale, cool hue. For those with a fair skin tone and blue eyes (or even green eyes), this is the color! It is neither too ashy, nor is it too warm. If you are game, add creamy balayage to the cocoa hair color, and expect to rule any party you walk into.
9. Golden Bronze Hair Color
For those who are looking for a rich hair color for their naturally brown hair, golden bronze can be the perfect fit. People with cool or even red undertones, this hair color may end up making you look like a carrot!
10. Sandy Brown Hair Color
A neutral beige, this hair color is a beautiful hue for people having green undertones. With beige blonde highlights, this cool hair color will give your hair an elegant aura.
---
Suggested read: Make your hair color last as long as your relationships. Well, almost!
---
For Black Hair
Color ideas for black hair were earlier difficult to come up with. Moreover, people with a beautiful black mane, tried to keep the color intact, and to that end, even avoided temporary hair dyes because of the chemicals in them that can ruin the texture of the hair.
Things have changed, however. With better dyes in the market, especially organic ones, plenty of trends have developed, and we are going to share a few of them here with you:
1. Brown With Burgundy Ends
Changing the base of the hair brown and upping the ante with burgundy ends is the latest fad that is making waves. The fashion of getting highlights will probably never go away, and so getting brown highlights on your naturally black hair can be a great idea.
2. Ombre With A Tinge Of Gold
Ombre ain't going anywhere this season. People with black hair like to play it safe, and usually opt for basic highlights, and a little bit of streaking. But did you know that if you shaded your black mane with a hint of gold, you can give yourself an immediate makeover? Don't believe what we say, try it.
3. Dark Chocolate Color With Caramel Highlights
Warm brown is an amazing choice for black hair. Though the color base does not change much, it lends your hair a touch of brilliance. The dark chocolate is warm and very smooth, yet it is shiny. Go for caramel highlights if you want the look to be more stylish. Spring is a very good season to go for this shade.
4. Black Hair With Subtle Gold Highlights
If the black base of your hair color is non-negotiable to you, then go for some subtle highlights. This will, in a moment, add more life and jest to your hair. Lightly highlight your hair a golden hue. Highlights look amazing on jade black hair. If you can get yourself a layered restyling, the gold highlight will be further enhanced.
5. Violet Brown Hair Color
If you like living wild (like I do!), violet is indispensable. The color is unconventional and a very stylish choice. But I will admit that the color does not work for everyone. For those with long wavy black tresses, a violet brown hair color works best. Violet contrasts black, and lends an allure to not just your hair, but also your persona.
6. Classic ombre
A classic femme fatal look, this is a quintessential ombre. The color lets you retain your black roots, while giving your hair the transformation that it needs. Those with tight curls, can get an old world charm of a hair look with this one.
7. Blush pink ombre
This stunning hair look will let you flaunt the girlie girl in you. You should begin with burgundy at the roots, and then let the ombre fade into a hint of pink that is sweet and soft. If you can cut your hair a medium length, this color looks lovelier. Do not forget to get soft curls, say the experts.
8. Navy blue ombre
If bright hair colors are not your cup of tea, go for a darker shade that complements your black hair. How about this navy blue ombre? Let your roots be black, and let the ombre descend from them. You could leave your roots straight, but curl your blue ends to make the look show up.
9. Mahogany
All (almost all!) girls with black hair covet the mahogany color. It is sumptuous, warm and rich, and gives your hair polished look. Also, the warm red undertones give the whole brown shade a summery vibe.
---
Suggested read: All you makeup lovers out there, have you tried these hair color trends eet?
---
For Blonde Hair
For those with blonde, goldilocks-like hair, this is the section to skim through!
Whatever you choose for your hair, make sure it adds dimension. Blond usually has the year's trendiest hair color trends in its pocket, and this year is no exception. Here are some of our favorite hair dye ideas for blonde hair.
1. Silvery grey
This hue is the best way to switch up the beachy hair. The silvery grey tone will give your hair this soft but striking air in no time.
2. Milky blonde
A very cool and peppy, teenage-y hair color tone, the milky blonde looks great with chocolate accents.
3. Caramel highlights
For those with a shoulder-skimming lob haircut, the caramel highlights are perfect.
4. Wintery blonde
The best way to show off the natural blonde color of your hair is to dye it a winter-y blonde. Supermodel across countries are going crazy over this color.
5. Strawberry blonde
To turn your hair a warm hue of strawberry blonde, leave a dark stain at the roots, and then lighten as you descend to the tips. It looks natural, while so revving up your hair color game.
6. Golden blonde
With a choppy haircut and a stylish fashioning, you can create highlights that blend almost naturally with your hair color. Look at Jennifer Lawrence for inspiration.
7. Chocolate blonde
If you are tired of coloring your hair brunette (because that's a lot of pressure on your blonde hair!) and yet think you cannot do without that warm hue, go chocolate-y brown!
8. Dark blonde
To give the dark blonde a more dynamic twist, add some red undertones, and voila, you have the look!
9. Lowlights and highlights
Getting some lowlights and highlights will successfully keep your natural hair color from looking flat.
10. Ice blonde
There would not be a better time to get platinum! Michelle Williams has already given this shade a shot, and has gone well ahead in the game.
Truth be told, this trend is difficult to maintain, but one needs to put in effort for a head turner like this one!
11. Bright blond
One of the very few hair color trends that will always be on people's minds is blond. To give it a brighter twist, try this shade. But do not add chunky highlights to this suave shade because that will ruin its whole appeal. Keep it light, almost sun-kissed.
---
Suggested read: 13 things that can turn your dry hair even drier and the fix
---
For Red Hair
A lover of red hair or already have a natural red mane, but want to enhance it? Look no further, this is your section.
Red is a daring color and it impacts really hard. It is a color that demands attention, and is an immediate head-turner. Here are some great ideas for red hair that we have curated for you.
1. Bright Copper Hair Color
This hue is intense and vivid, and it offers a luxurious look to your hair. For those with a fair complexion, this hair color is worth every penny.
2. Ginger Red Hair Color
A spicy yet light shade, the ginger red hair color gives your reds a very natural reddish brown tone. If you have a very fair skin tone, with green or brown eyes, this is your color.
3. Copper Highlights
Copper highlights to dark red hair makes the hair look brighter and more vibrant. It lends the hair a modern twist, while looking natural. For those with green and hazel eyes, this hair color works like magic. You can also try a balayage highlights with this color.
4. Light Auburn Hair Color
The light auburn blends into your red hair and gives it a brown tinge. Emma Stone can be your inspiration. For those with a peachy skin tones, this is a beautiful shade.
5. Medium Auburn Hair Color
This one is a combination of medium brown hue and a medium golden red. It is a remarkable shade for people with a porcelain complexion and a pair of blue eyes.
6. Golden Copper Hair Color
A warm yet spicy color, the golden copper hair color has worked beautifully for stars like Amy Adams and Jessica Chastain. This is ideal for people with neutral skin tones and hazel eyes.
7. Red Copper Hair Color
A rich brightly blended orange and brown, the red copper hair color will flatter people with fair to medium skin tones. If you are looking forward to make a splash, then go for this!
8. Dark Auburn Hair Color
This hair color combines deep golden red and warm brown hues. This one is a sophisticated shade of red which looks great on people who have warmer skin tones. Think Julianne Moore for spur.
That's a wrap on the ultimate guide on hair color ideas to help you pick the right shade. Did you find this helpful? Let us know in the comment section.
For hair tips, tricks and tutorials sign up for our daily newsletter today.
Until next time!
Summary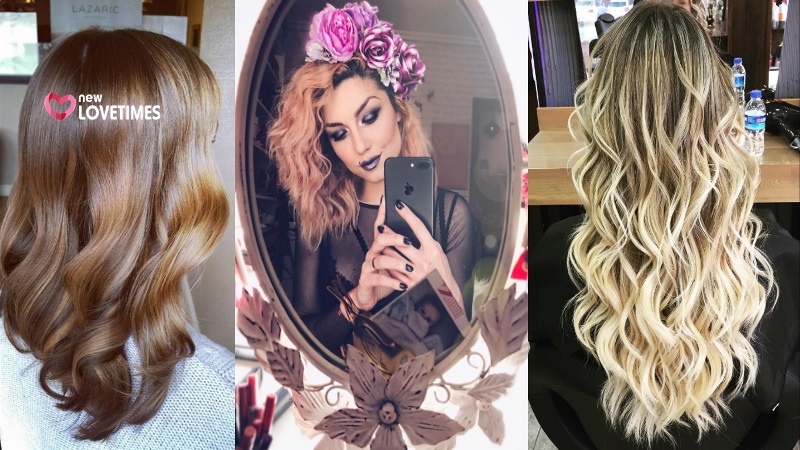 Article Name
The Ultimate Guide On Hair Color Ideas To Help You Pick The Right Shade
Author
Description
Here we are with the ultimate guide on hair color ideas for black, brown, red and blonde hair, divided into different sections, just for you!